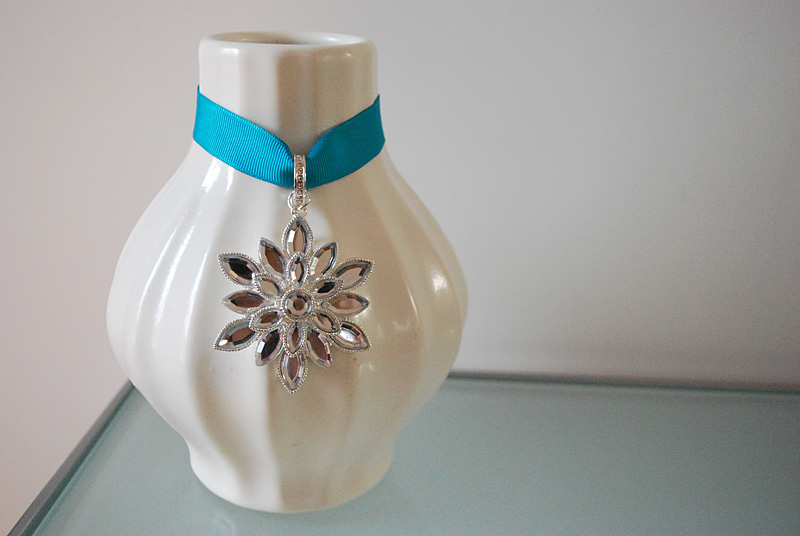 I bejeweled a couple of vases to hold the flowers that friends have brought over to welcome Liam Ellis home. They are a little extra posh compared with my normal decorating style but while I'm recovering from this c-section I think that a little festive bling is a good thing.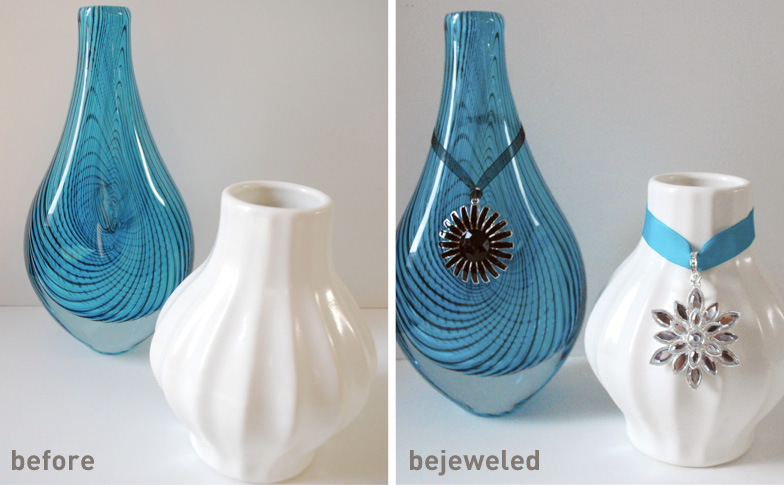 Earlier I showed you some of my DIY custom necklaces, earrings and embellished belts using Styled by Tori Spelling. So I used a couple of the Styled by Tori Spelling pendants and some ribbons to quickly embellish these vases. And you can very easily take them apart again to make them back into necklaces.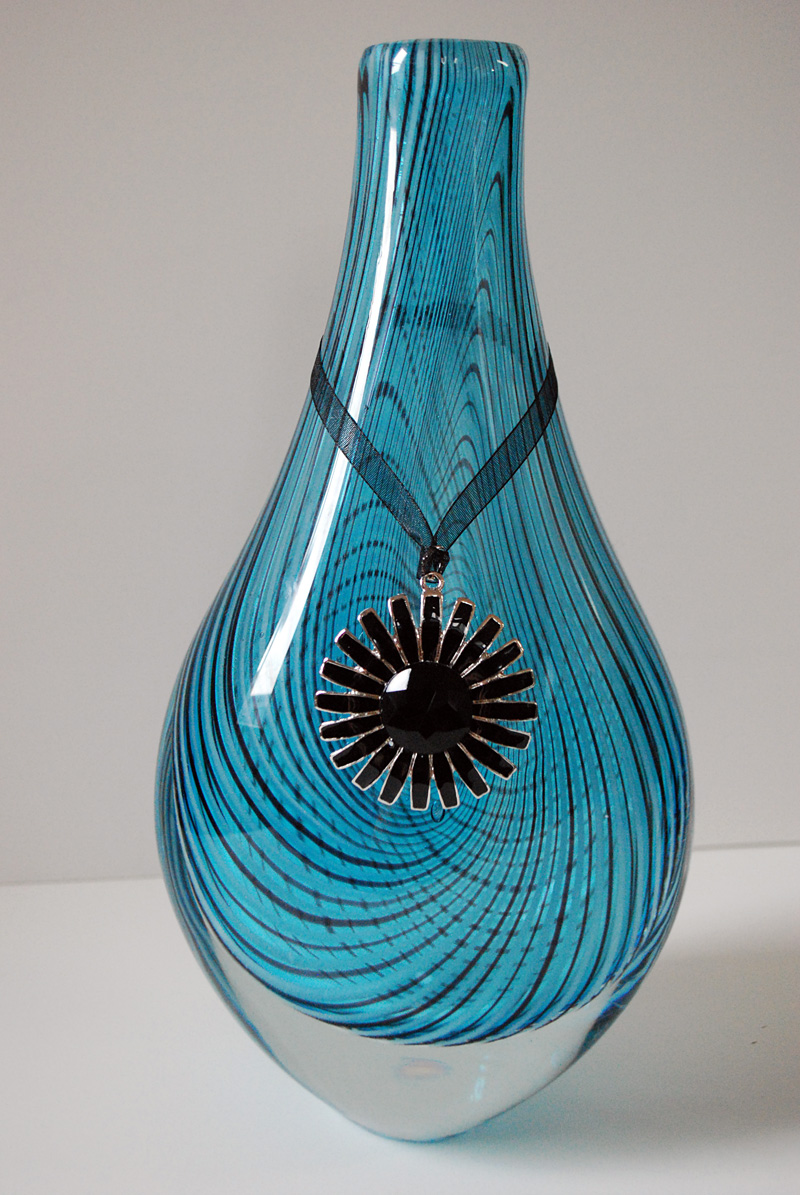 WANNA MAKE IT? How to make easy bejeweled DIY vases –>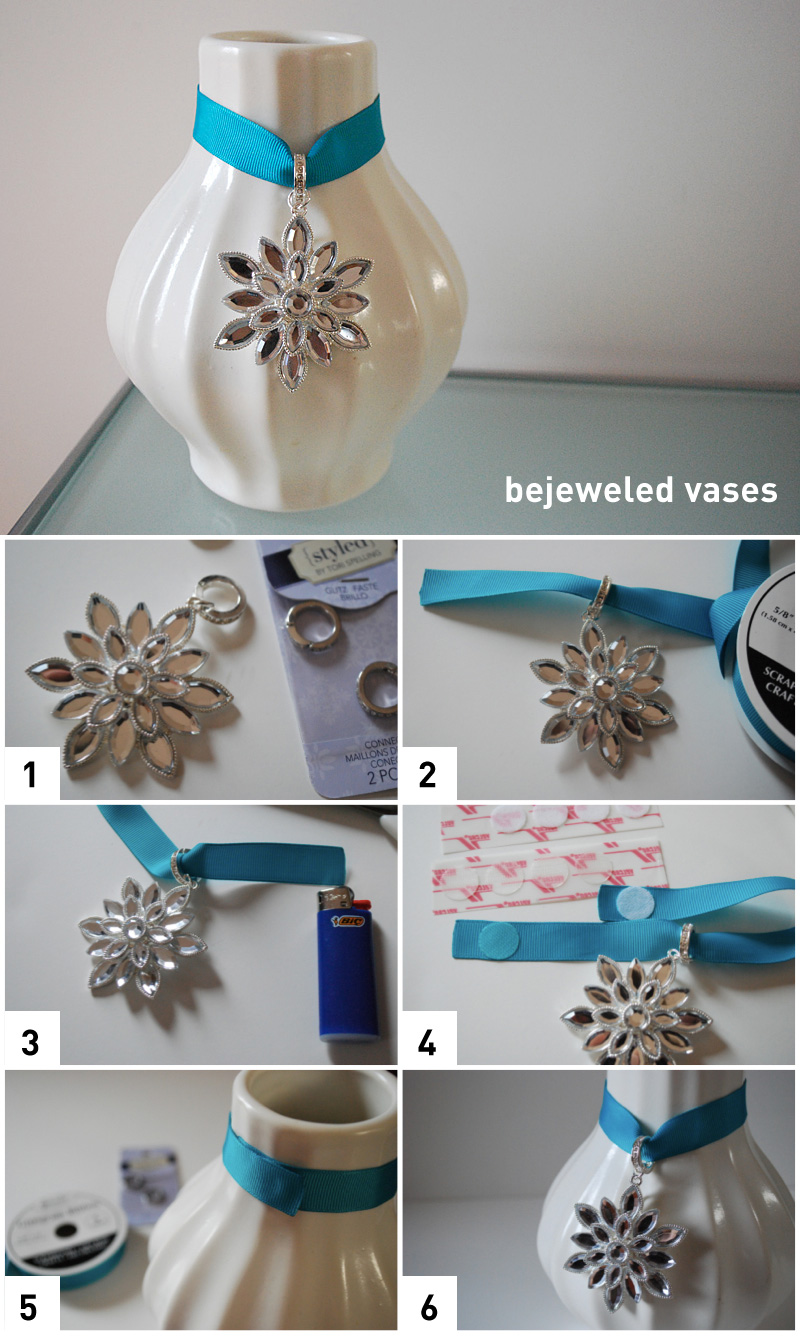 1. Assemble your supplies: Your choice of Styled By Tori Spelling jewelry connector, and pendant which are available at Michaels and Jo-Ann (pieces may vary by store), grosgrain ribbon, lighter, VELCRO sticky-back coins, scissors. Open the connector and attach to the pendant.
2. Slip the grosgrain ribbon through the connector.
3. Take a lighter and gently pass the end of the ribbon near the flame to seal the edges. Not too close or it will singe.
4. Place VELCRO sticky back coins on the ribbon.
5. Wrap ribbon around the vase of the neck.
6. Add flowers and enjoy!
Did you make it? Tweet a picture to Tori at @styledbyts and also to me at @merrimentdesign.
===================
I wrote this post as part of a paid campaign with Darice and Blueprint Social but all opinions and creations are mine.