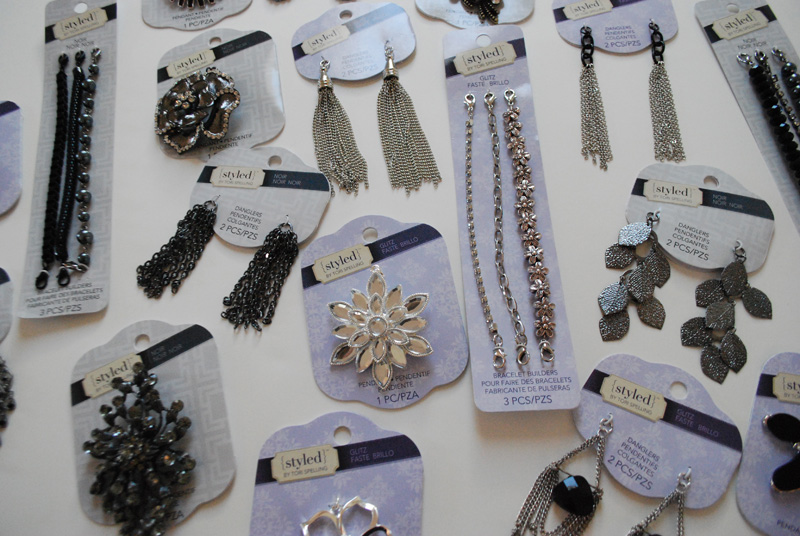 By now you've seen some of the custom necklaces, earrings, belt embellishments, bejeweled vases and even tassel and beaded cocktail stirrers that you can create using Styled by Tori Spelling custom jewelry pieces. Now it's your turn to play.
This giveaway is for roughly $75 worth of Styled by Tori Spelling pieces primarily from the Glitz collection (shiny shiny silver) with some Noir in there too. Lots of stuff to play with and a good base that you could choose to supplement over time as you like.
So …this giveaway will be a little bit of a surprise when you open it up. I used a few pieces from the photo that I took above like the leaves danglers, the tassels, and the large crystal pendant so you'll have to open the prize box to see what's inside.
To enter for a chance to win Styled by Tori Spelling DIY custom jewelry pieces, tell me what you would make. Bonus entries if you "Like" the Styled by Tori Spelling Facebook page and Merriment Design too.

See that little gray box below? Please log in the box below using Facebook, click the green "+1″ entry button and follow the instructions — I'm once again using a new service for this giveaway called Rafflecopter. Good luck!