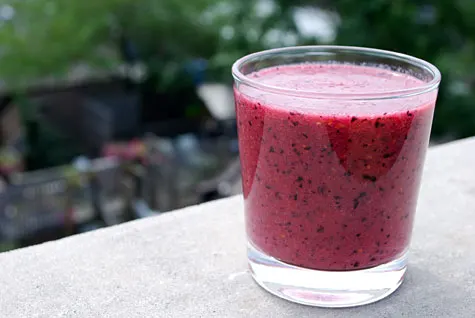 While Monday is the official first day of fall the best thing about Chicago is that summer days usually extend way into September. It's 80 degrees today and I just spent the afternoon at Wrigley Field with Shane watching the Cubs clinch the NL Central League title. Yay!
When my sisters and I were in Ireland I drank a fruit smoothie that was so good I actually took a photo of the ingredients on the back of the bottle. I've modified the "recipe" here featuring summer's berries and fall's fresh apple cider that I bought at the Green City Market with my friend Julie and her adorable children Paige and Nicholas.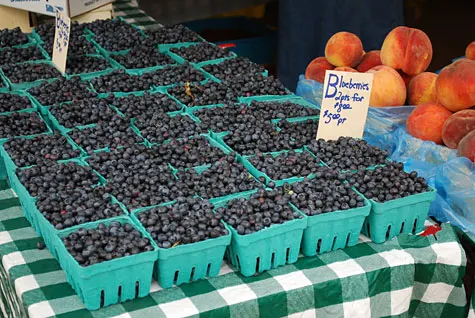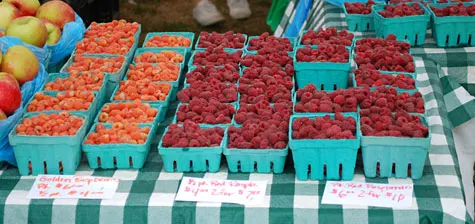 Ingredients:
1 banana
16 raspberries
1/3 cup blueberries
1/2 cup farm fresh apple cider
Supplies:
Glass
Blender

These are probably the easiest instructions I've ever written. Wash your berries under running water. Put all ingredients in the blender and blend until smooth. Pour into a glass and enjoy the change of seasons.
Cheese-tastic side note: While at the Green City Market buying cider and berries I met Stephanie and Dale, my "top" Top Chef favorites and local Chicagoans. Man, I love those guys. Can't wait until their restaurants open!