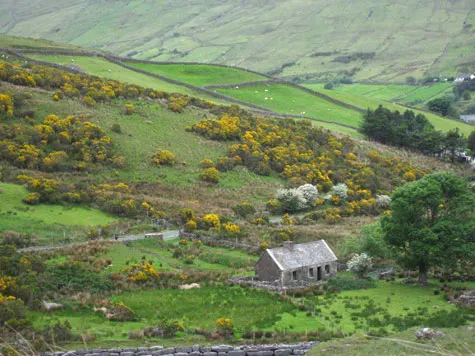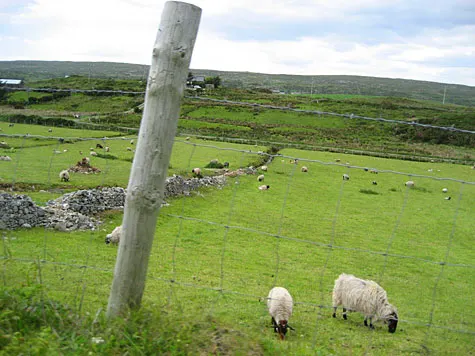 This week Friday inspiration goes green. I just got back from exploring Ireland with my sisters. We started in Dublin, drove (on the left side) to Galway, toured Kylemore Abbey and Connemara, meandered the coastline and hiked the Cliffs of Moher on our way down to Dingle, and wound around Killarney National Park to a lovely dinner at Packie's in Kenmare.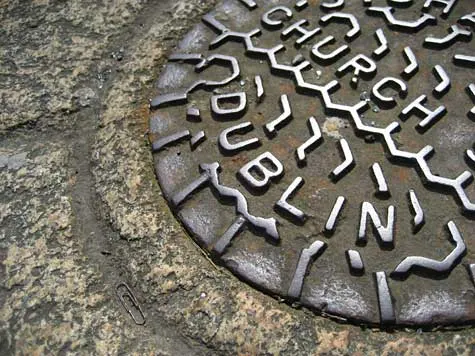 I love vacations because they give me time to think and just take things in. I'm still sorting through our bazillion photos but here are a few craft-related Irish inspirations to share with you:
Bright colors. I loved the cheery colors we came across as we drove through the country. Oooh. What bright things can I make??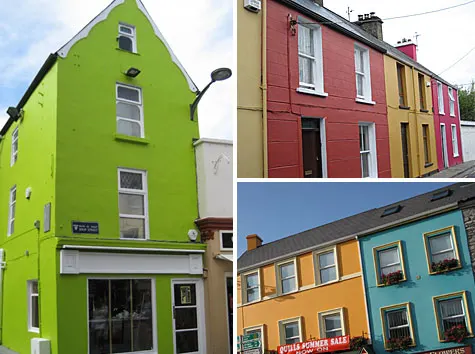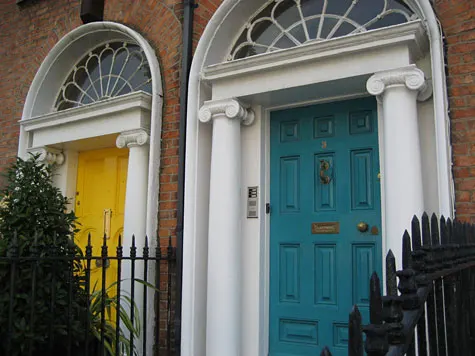 Breakfasts. Check out these creations from our bed and breakfast in Galway. The yogurt parfait with muesli layers is topped with jam and a banana chip. The rolled pancake/crepe on the right is topped with syrup, powdered sugar and chocolate shavings.

Twisty marshmallows and outdoor art. I've got to figure out where to buy these spongy treats in the states. I found the painting on a front door of a townhouse in Merrion Square, Dublin. What personality!

'Crafting' signs. Crafting was all over the place. Even the Kylemore Abbey nuns got into it by selling handmade geranium soap. Made me want to get home and get cracking.

Music. I liked how musicians in pubs stayed seated as they played. That's music how it should be …focused on the music.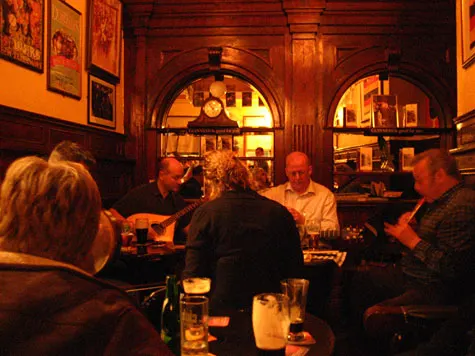 Solitude. OK, so this one's not exactly related to crafts but the vistas are inspiring. And who knew Ireland had beaches? My sister Krista makes a brief cameo in the second of these two short videos that I took on the windy Dingle Peninsula.
That's it for now. So raise a pint of Guinness this weekend and toast your creativity!