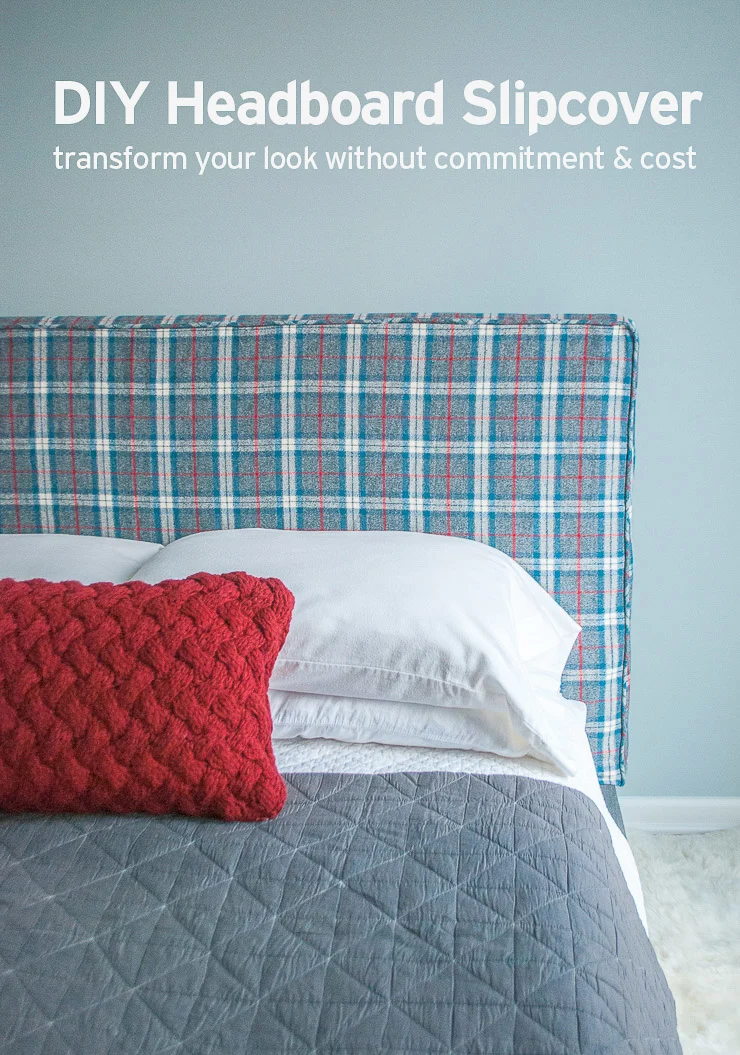 Whether you want to hide a dated headboard or just freshen your bedroom, making a DIY headboard slipcover transforms your bedroom without the commitment and cost.
I made this 'how to make a headboard slipcover' tutorial for DIY Network. I wanted to make a plaid flannel headboard slipcover to temporarily make our city bedroom feel like a cozy winter cabin retreat. These last two winters in Chicago have been brutal!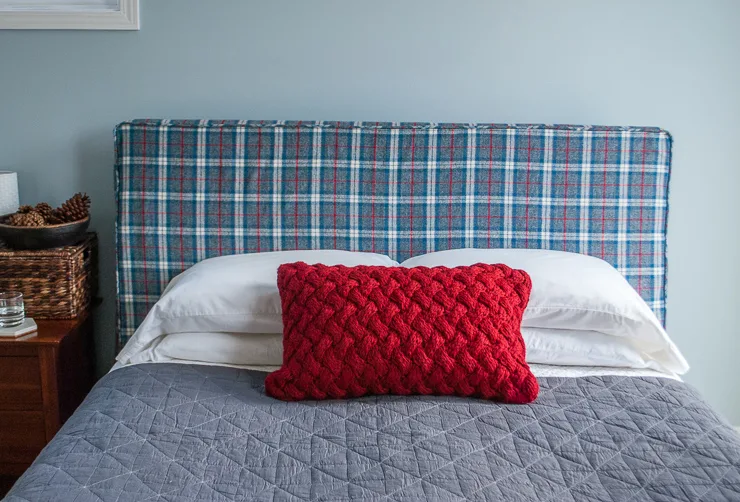 My instructions will show you how to make your own tailored, polished headboard slipcover.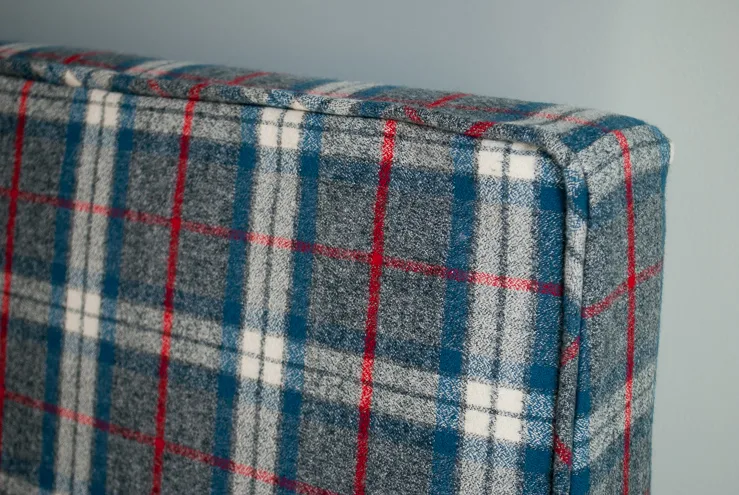 And the best part? It's easily removable so I can slip it back off when spring arrives.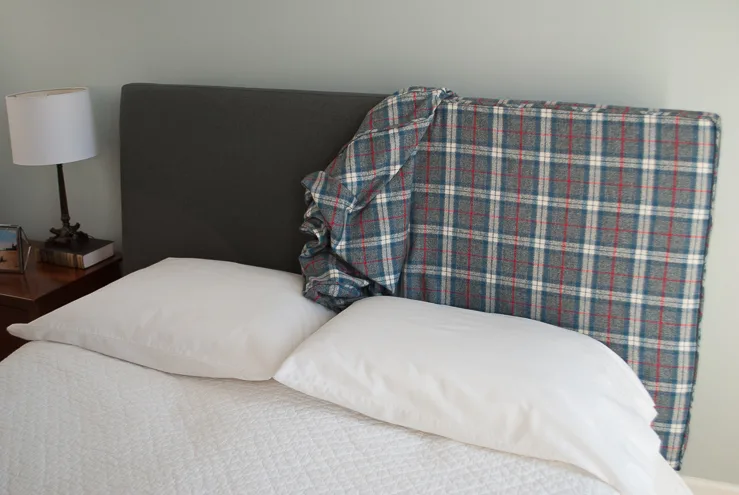 I'll also show you a fast and clever way to make no-sew piping (or welting) using iron-on hem tape. Believe me, this easy piping method will totally change how you feel about welting — it's so easy and foolproof that you'll want to add piping to everything!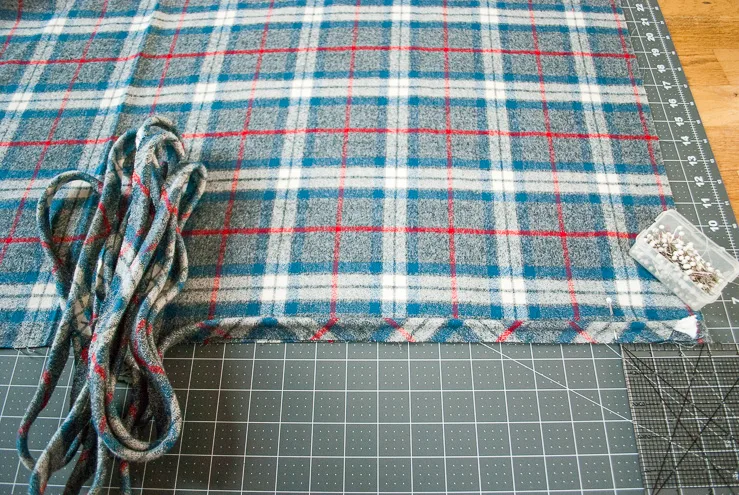 Now I want to make a different headboard slipcover for each season. Tell me in the comments below, how would you like to change up your headboard?
Head on over to DIY Network for the full tutorial on how to make a headboard slipcover with no-sew piping to totally change your bedroom look for the season.