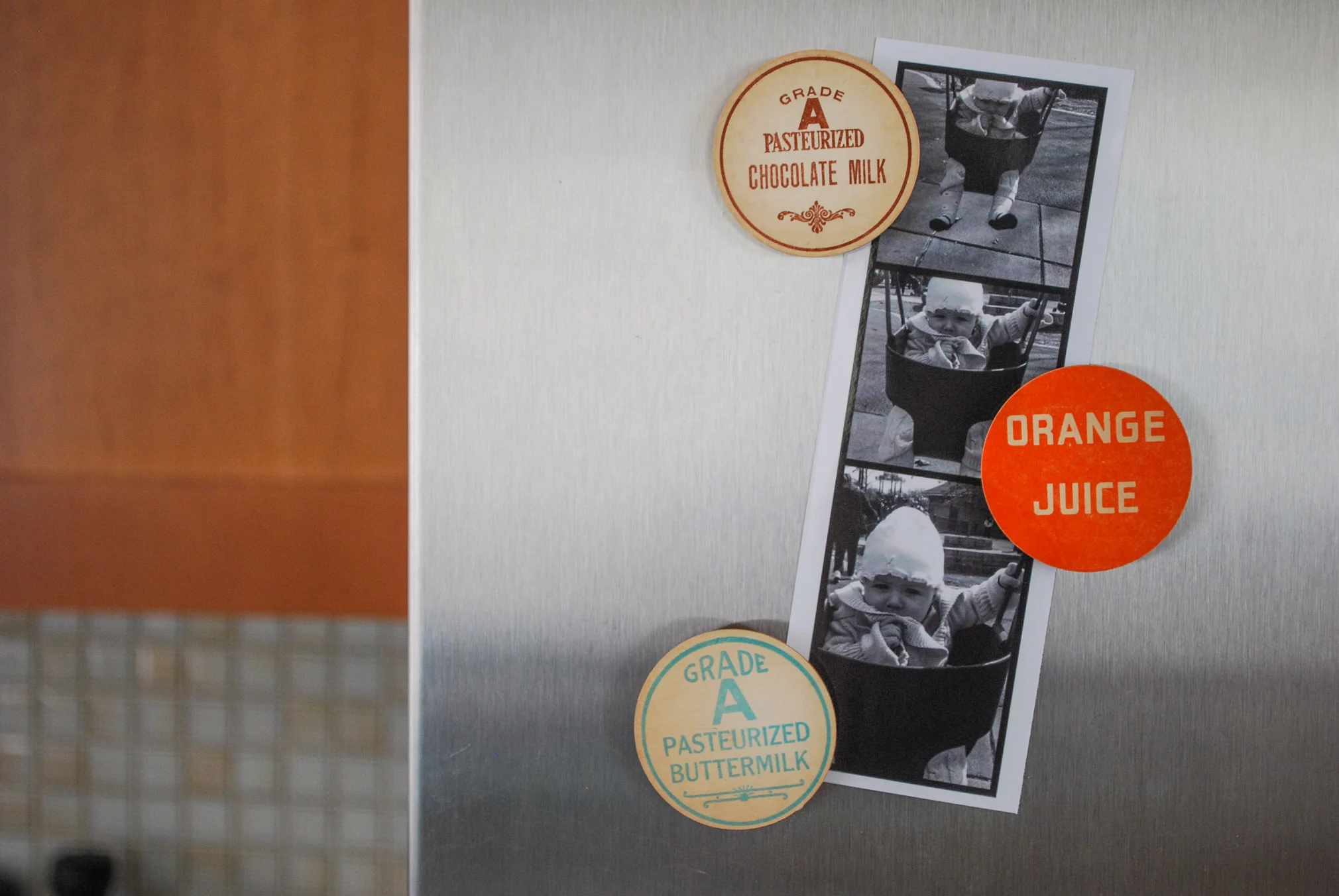 I created this DIY for a design*sponge guest post. Welcome, design*sponge readers!
My vintage milk bottle caps DIY refrigerator magnets craft is a fun way to add throwback flair to your fridge. See how to make these unique and easy magnets to hold photos on your refrigerator or any metal surface.
I found a pile of buttermilk, chocolate milk, and orange juice vintage bottle caps tucked away in a cardboard box in a lovely antique store in Savannah, Georgia. I just love the graphic design on these cardboard caps — their colors, typography, and their classic place in American history. I thought, why not turn these antique milk caps into retro refrigerator magnets to show them off while making them useful once again?
I think my old milk bottle cap refrigerator magnets happily showcase these little vintage circles of art.
See also: 'Clay refrigerator magnets DIY tutorial' »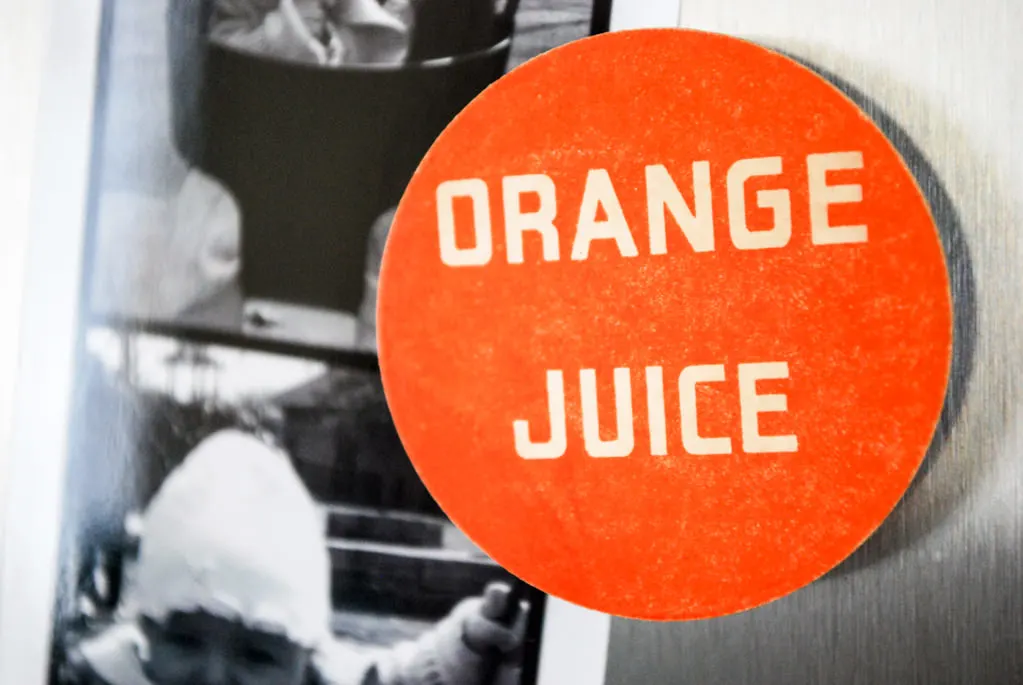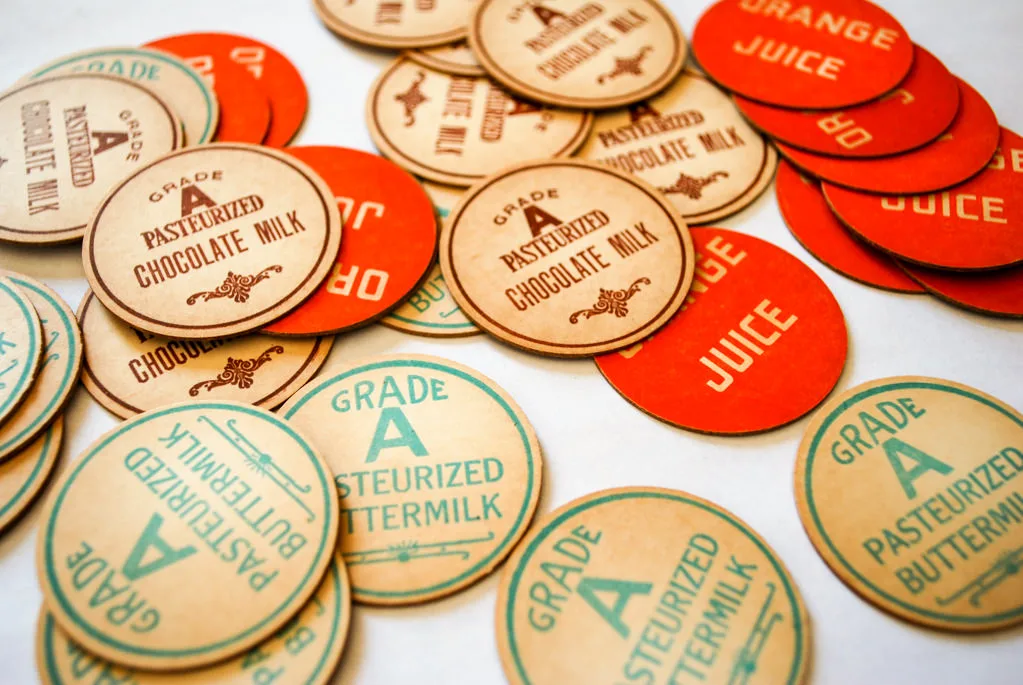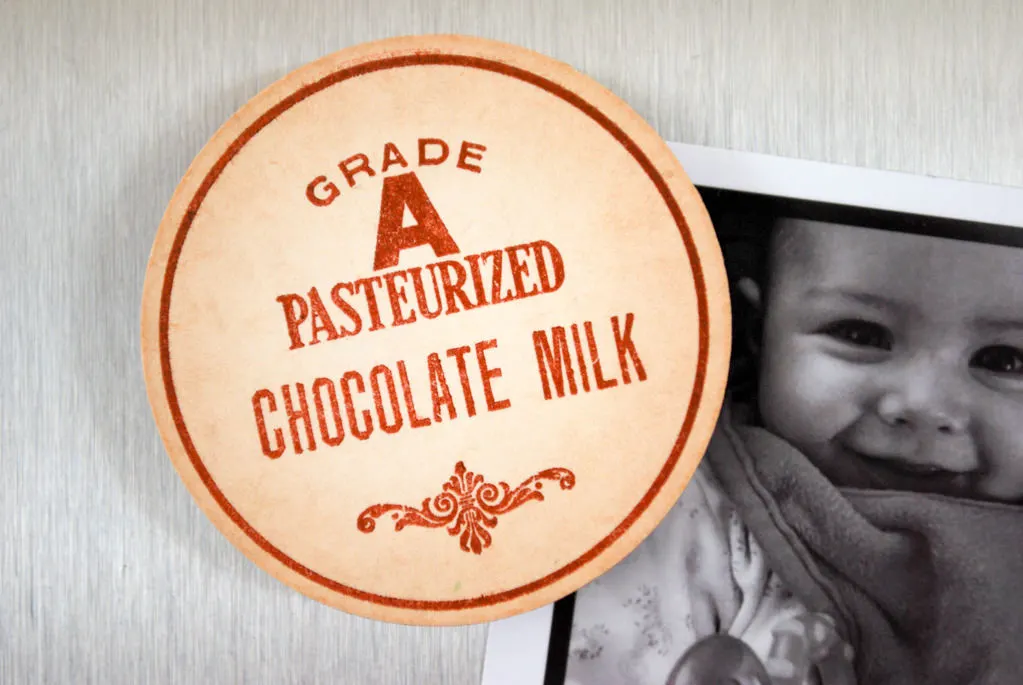 What are vintage milk bottle caps?
Milk used to be carried and delivered in glass bottles starting in the late 1800s and classic cardboard caps like these capped the tops until around the mid-1950s. Dairies printed their names on the top of the cardboard caps to encourage return and reuse. Nowadays, people call them old milk caps, dairy bottle caps, and glass bottle tops.
You can find your own vintage milk and juice bottle caps on Etsy from dairies all over – Indiana, Nebraska, New York, Quebec, California, and more. There you'll also find cardboard caps for cottage cheese, whipping cream, orange drink, fruit punch, and other treats as well as ads for ice cream and other items.
I just love the graphic design and typography on antique milk bottle caps and orange soda bottle caps. Aren't they fun and full of personality?
Milk bottle caps craft idea
My unique milk bottle caps craft idea is simple and inexpensive to make. You can get a stack of milk bottle caps and mix and match the colors and typography to make your own handmade refrigerator magnets. These cardboard drink caps are much cuter than metal bottle caps and won't scratch your fridge! And you'll have plenty of cardboard caps to make other crafts like decoupage
Merriment Design is supported by readers like you. If you buy products that I recommend, I may earn an affiliate commission at no additional cost to you. Thanks – your clicks help me make more free DIYs!

Supplies for making DIY refrigerator magnets from antique bottle caps
You only need a couple of supplies to make your own upcycled refrigerator magnets using milk bottle caps.
Visit design*sponge for the full step-by-step instructions for creating my DIY refrigerator magnets from vintage milk and juice bottle caps.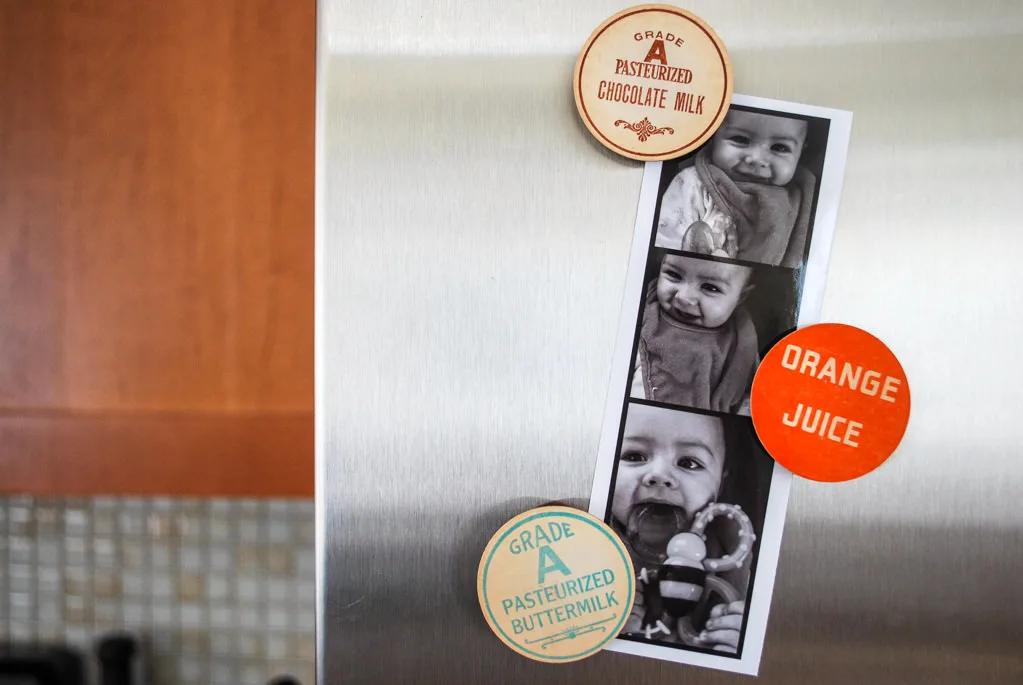 Be sure to pin these unique DIY refrigerator magnets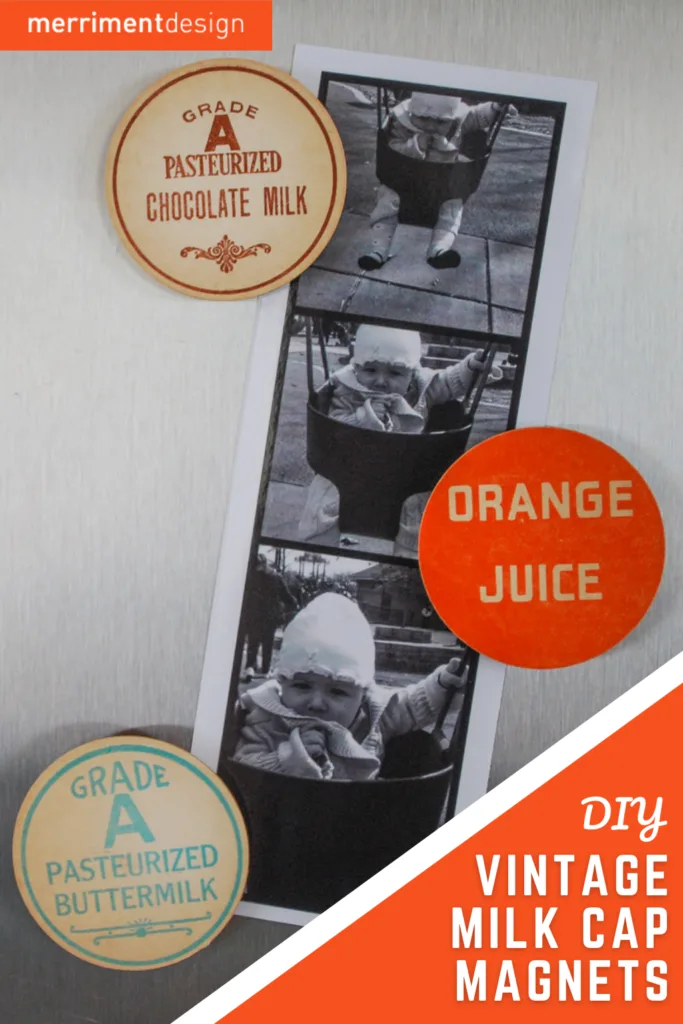 And see more easy DIY gift ideas like my paper bead jewelry tutorial and fruit & veggie stamping craft.
++++++
Like it? Share it!
The nicest way to say you like it is to pin it on Pinterest, post a comment, follow Merriment Design on Facebook, Pinterest, Instagram or sign up for monthly emails. Enjoy! 🙂
Save