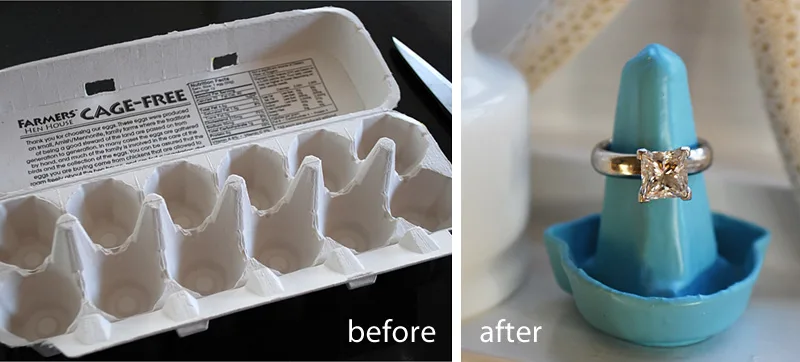 Earth Day is all about reducing, reusing and recycling. And I have a real weakness for recycled crafts. I love looking at something like a Saran Wrap cardboard tube or an empty formula carton and think, what could I make with this?
I think the best recycled projects are ones that recycle items into useful things. And even better when you can make recycled crafts look expensive because you'll be more likely to keep them and reduce new purchases and extra packaging which is really the point of Earth Day. Case in point: just look above at the recycled cardboard egg carton turned into an elegant ring holder. I painted mine with leftover Tiffany blue paint and you would never guess it was almost trash.
Next up: Fancy-up plastic wrap cardboard tubes to make recycled fabric napkin rings that look store-bought.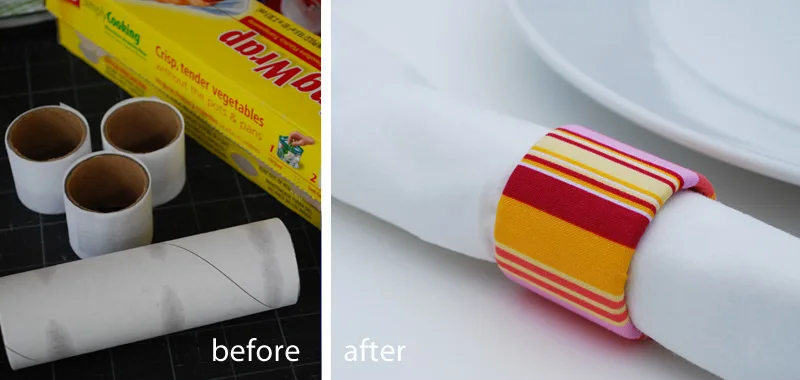 Make a straw game from an old oatmeal container that will entertain your toddler for hours.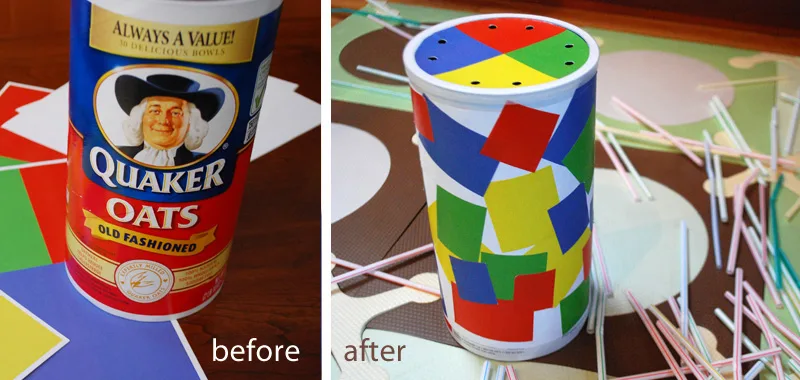 Reducing food waste is another way to celebrate Earth Day. Leftover Chinese food in your fridge? Try this hearty rice pancake recipe from leftover Chinese takeout.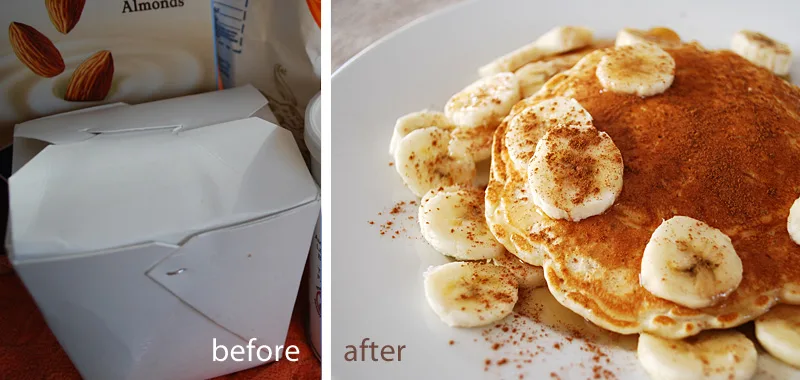 Make over an old picture frame using masking tape for a cool layered effect.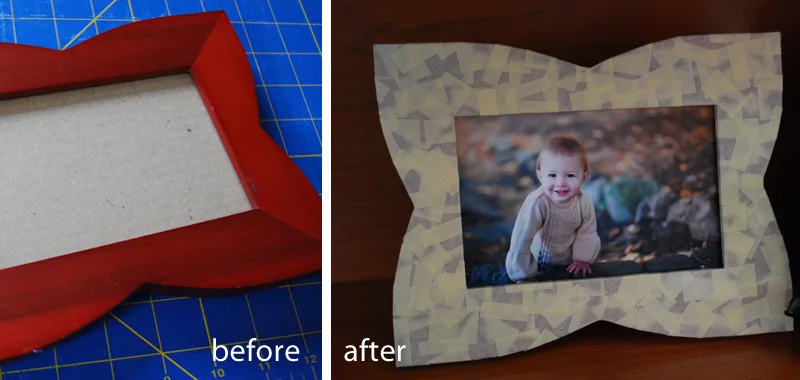 Make decorative storage boxes from old shoe boxes great for keepsake letters and cards.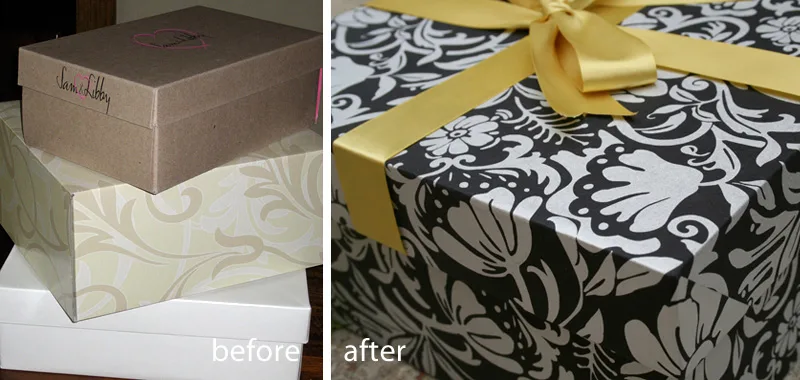 Like these? Here are more recycled craft ideas. Got any recycled creations of your own to share for Earth Day? Tweet me a picture and I'll pass it along.