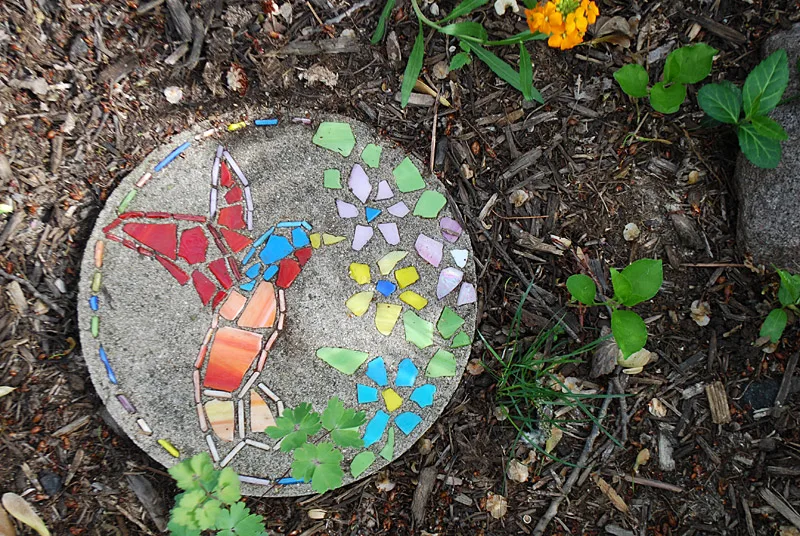 Spring is already here and my Must Make This Someday List is really filling up. I totally have 'eyes bigger than my stomach' syndrome when it comes to crafting. So I've decided to round up another DIY or Buy this time featuring three DIY stepping stone tutorials *plus* some cute handmade options to buy.
If you're starting out with no supplies, I recommend the buy the basic mosaic stepping stone kit. Or you can buy supplies a la carte, just keep reading for the full list below.
For the past five summers, the kids and I have made DIY stepping stones for our (future) garden walkway. Yep, we live in a Chicago condo and we're storing these annual stepping stones for a future house someday. Anyway, after five years of making DIY stepping stones with kids I've definitely learned some tips and tricks.
First up: here's how to make a DIY hummingbird garden stepping stone like the one I made for my dad: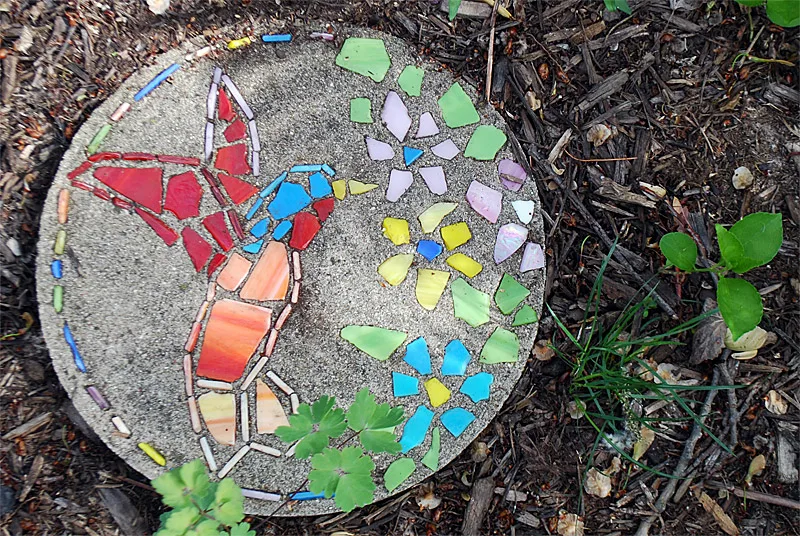 I made this stepping stone using this basic mosaic stepping stone kit but you could also create your own with just the pieces that you like:
Next: simple, lovely DIY lettered garden stones by Prudent Baby. Jacinda made hers using oiled mini-loaf pans from her kitchen and letter stamps.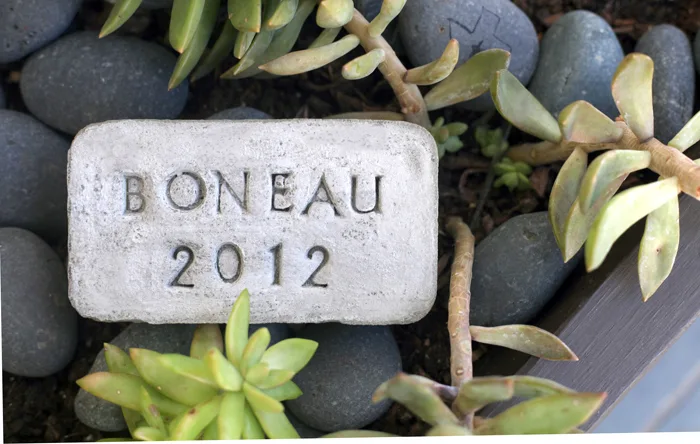 And for an even more earthy feel, Jeffery Bale shows you how to create DIY pebble stepping stones like these: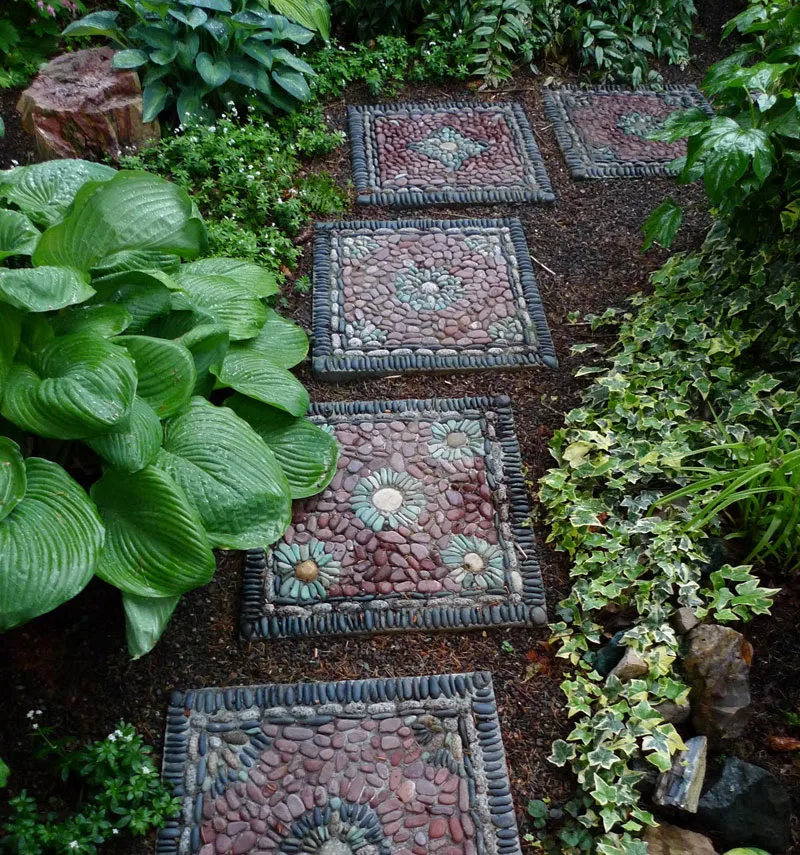 Like I said, I want to make all these versions (someday). Luckily in the meantime, Natasha Ayers makes colorful stained glass 12″ stepping stones that you can buy like this yellow sunflower…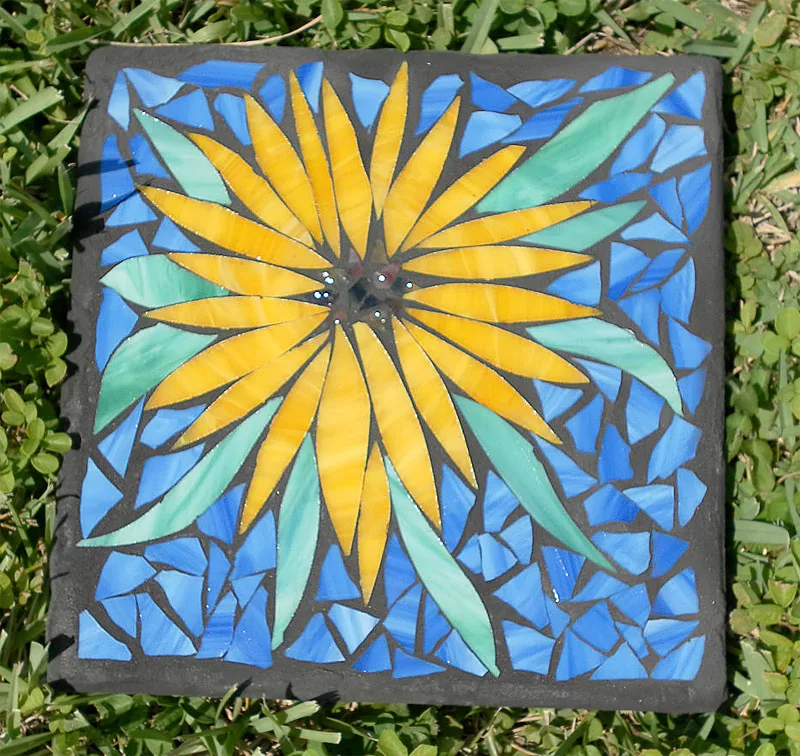 …and this crimson version.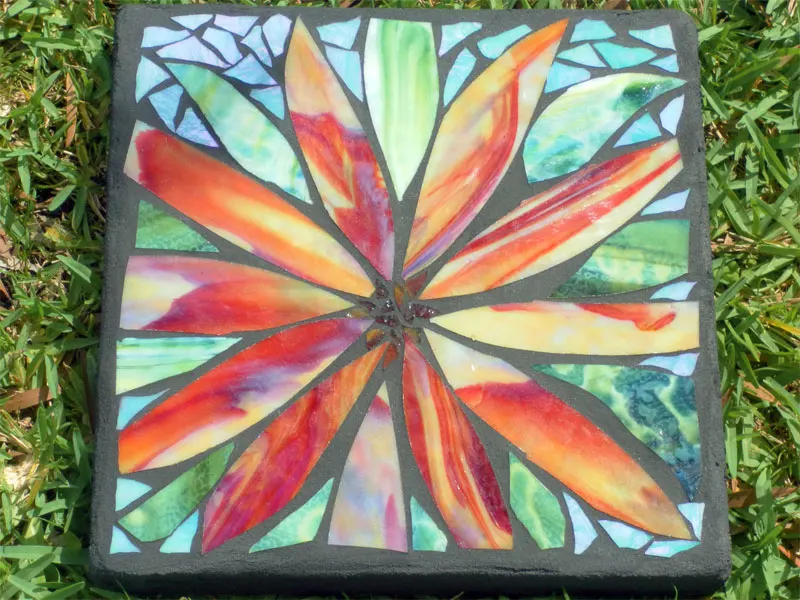 Or order a custom 12″ mosaic stepping stone from Mid Century Mosaics personalized for your favorite sports fan in only two weeks.