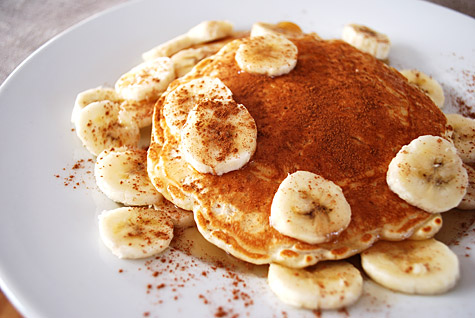 Along with homemade egg noodles, chocolate pie and fresh-off-the-vine concord grape juice, rice pancakes were my Grandma Beulah's specialty.
My parents were in town to help us take care of new baby Elise and treated us to a massive amount of Chinese takeout. Seeing the small mountain of leftover rice after dinner was over, I remembered Grandma's rice pancakes and asked my dad for the recipe.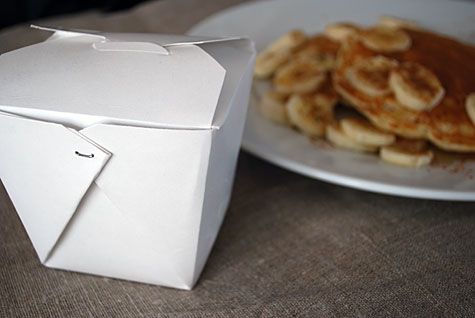 These things are seriously hearty so eat just a couple and you're good to go.
Ingredients for Leftover Rice Pancakes Recipe:
1 beaten egg
1 cup milk
1 cup leftover cooked rice (one day old is best)
1 teaspoon baking powder
2/3 cup flour
Butter or spray for griddle (I use butter because I like the flavor)
Real maple syrup

Bananas (optional)
Cinnamon for dusting (optional)
Other supplies: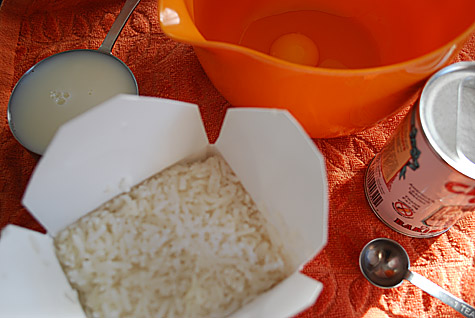 Fire up your griddle so it starts to get hot. Mix all ingredients; it's OK if some of the rice is clumpy but break up any really big pieces. Once mixed let rest for 5 minutes.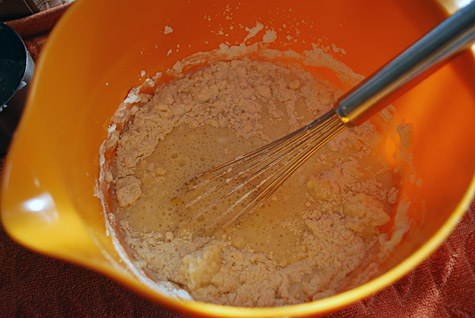 Lightly butter your griddle and pour batter onto the hot griddle. I use a measuring cup to scoop it. The rice kind of sinks to the bottom so stir a bit each time before you scoop.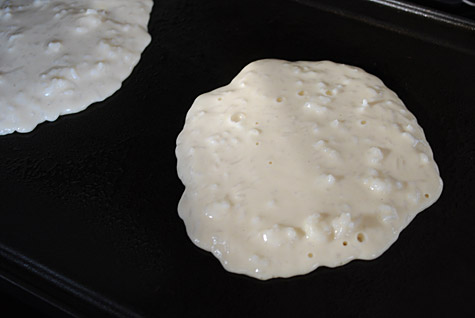 Flip when they bubble. Notice how thick they are!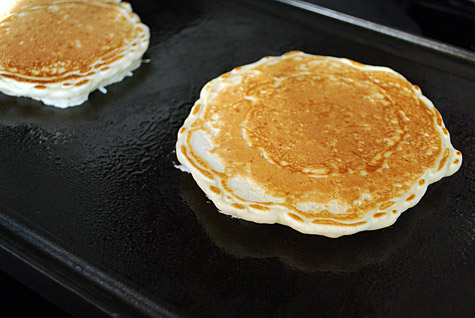 This leftover rice pancake recipe makes 6-8 pancakes that can be frozen and thawed later in the toaster. You could easily double or triple the recipe depending on how much leftover takeout rice you have. And next time you order Chinese takeout, you just might purposely add an extra rice side or two…