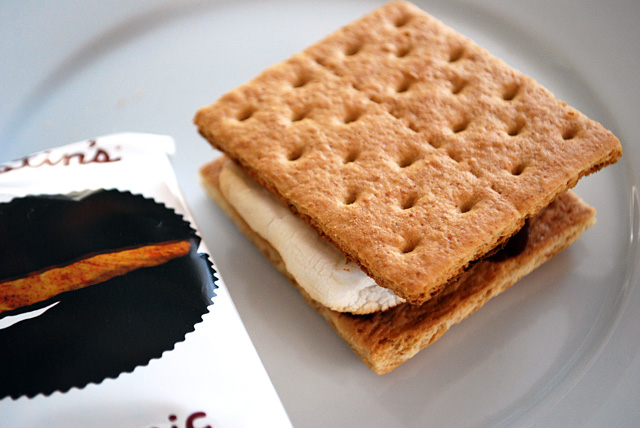 Peanut butter cup s'mores. Why haven't I thought of this combination before?
I gave it a try when I came across some peanut butter cups while looking for our Hersey's bars. I halved them but you could do the whole cup, dealer's choice.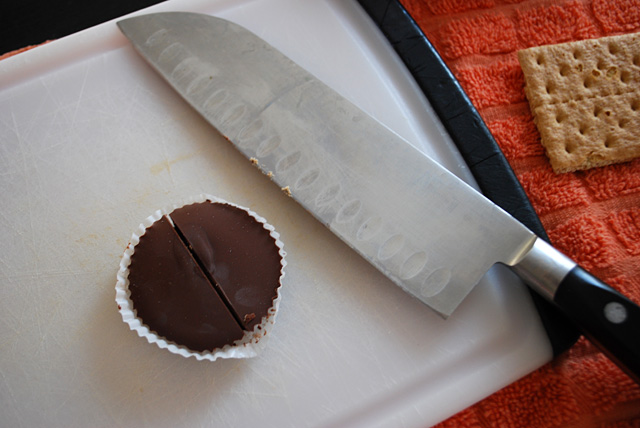 Living in a third-floor Chicago condo doesn't exactly scream campfire, but with a little creativity I have perfected how to make indoor s'mores in about 2 minutes in the oven broiler.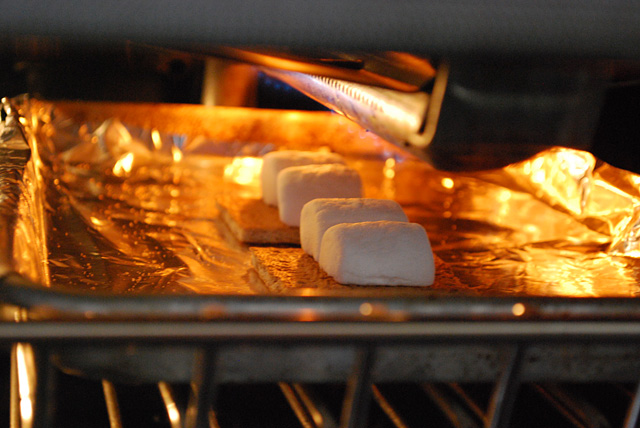 Maybe in 1 minute. I almost burned these.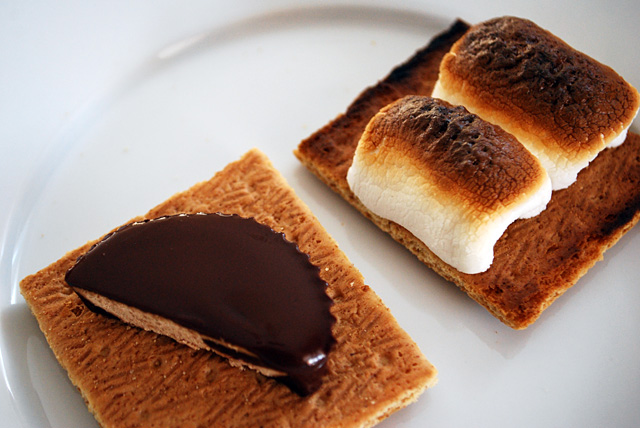 No complaints from the official taster, though! This was her second peanut butter cup s'more of the day, our new favorite summertime treat.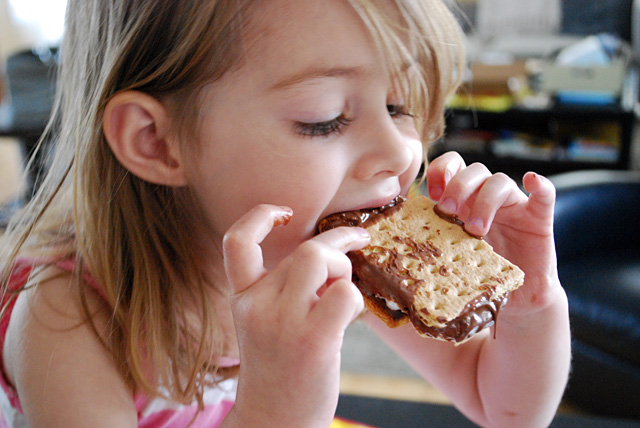 WANNA MAKE IT? Peanut butter Cup S'mores Recipe –>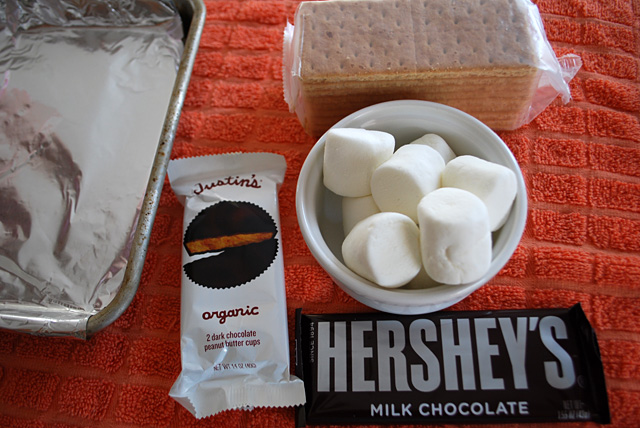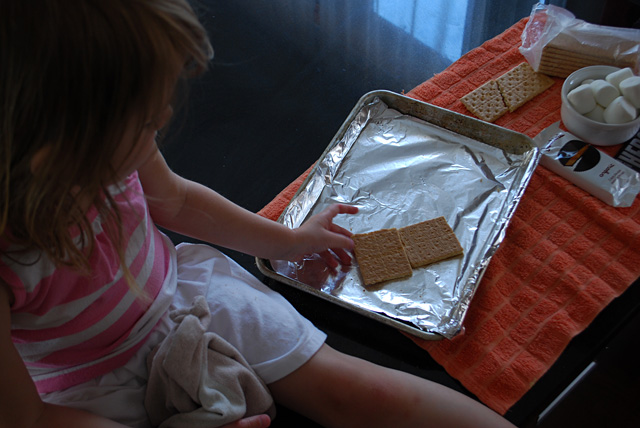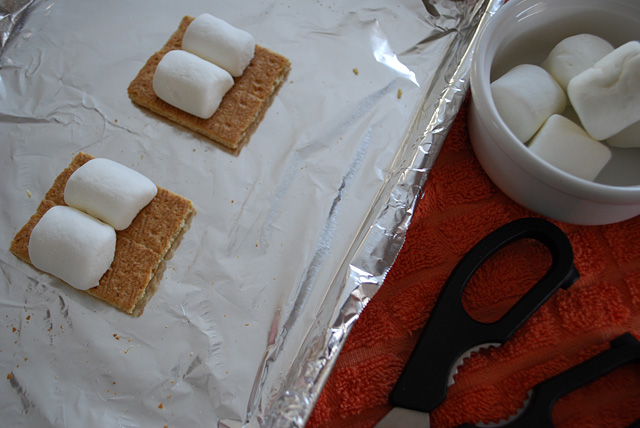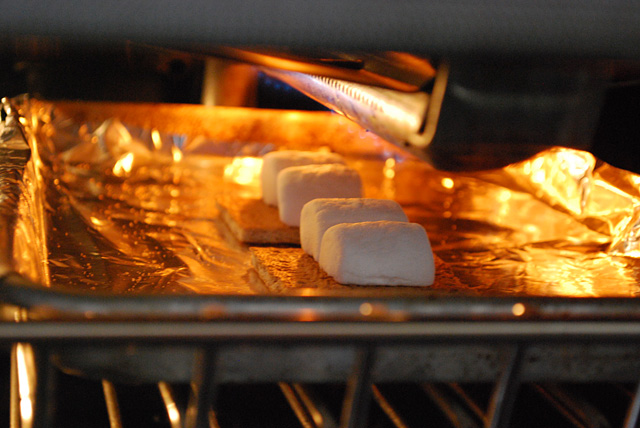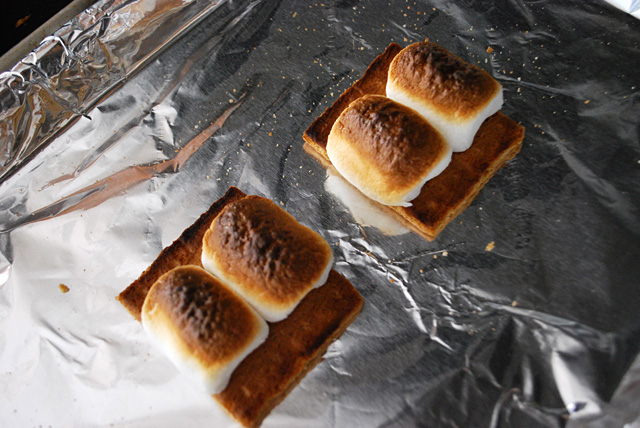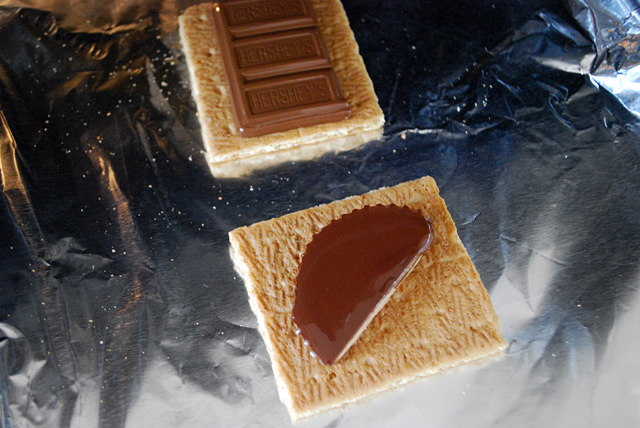 Ingredients for making peanut butter cup s'mores:
Peanut butter cups
Graham crackers
Marshmallows
Kitchen scissors
Jelly roll pan
Oven with a broiler
Gather your ingredients. Elise wanted a regular s'more to go along with the peanut butter cup s'more so we grabbed some Hersey's chocolate too.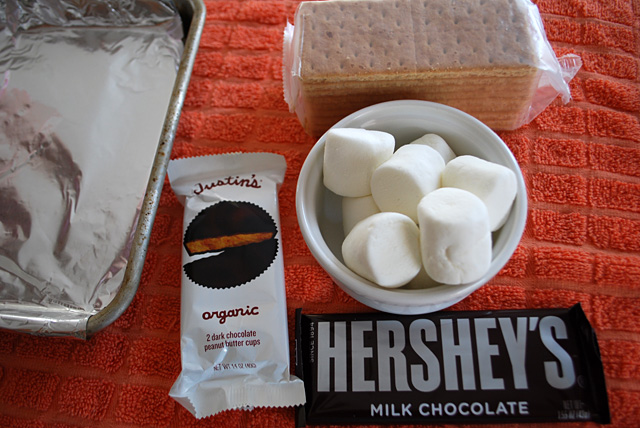 Let your kitchen helper break the graham crackers in half and arrange face down on the pan, one half for each s'more, setting the other half aside.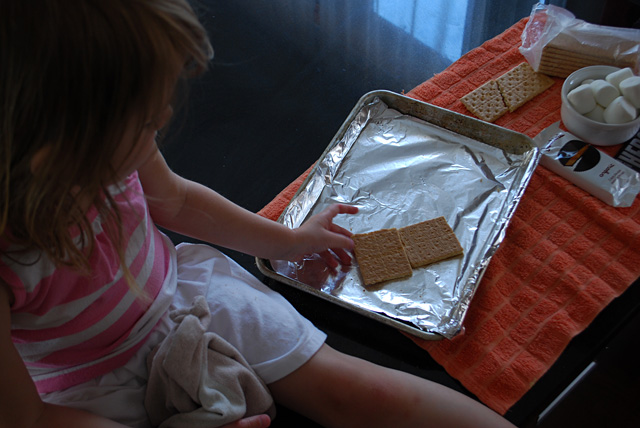 Butterfly the marshmallows in half using a pair of kitchen scissors and place them open-face on the graham crackers.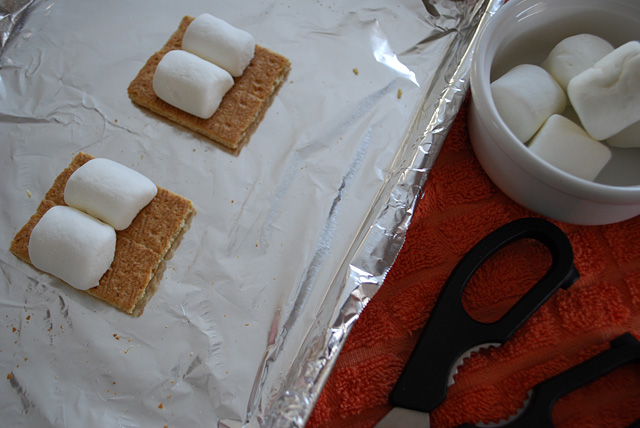 Turn your broiler on. I recommend starting it on low with the marshmallows centered like 2-3 inches under the flames.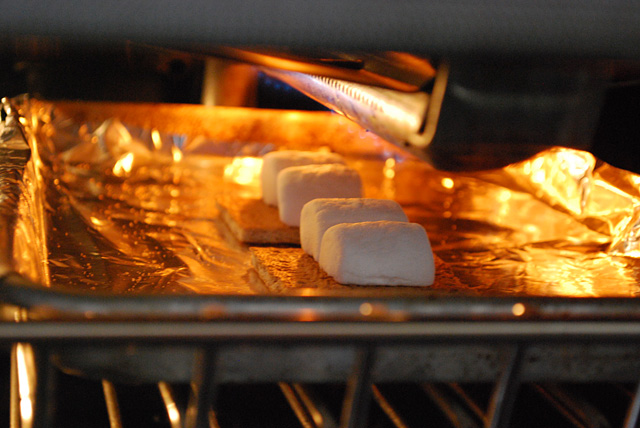 Watch your marshmallows carefully. They cook really quickly!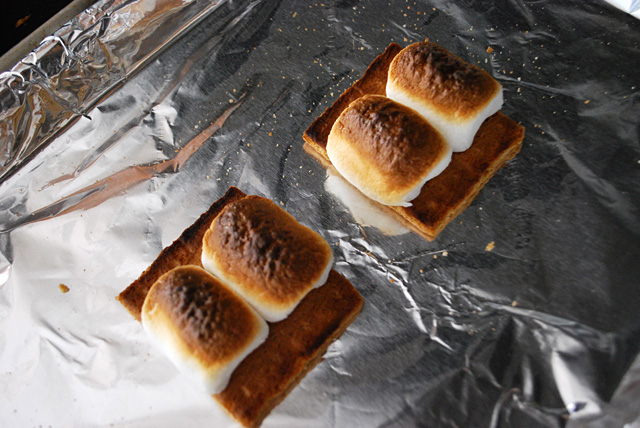 OK, now cut your peanut butter cup in half if it's large like mine, or use the whole one for an extra treat.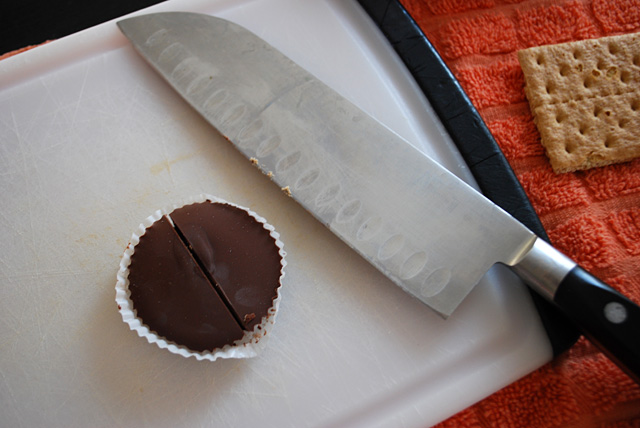 Turn the broiler off. Put the peanut butter cups onto the other graham cracker halves (we did a traditional chocolate one in this batch too) and put it into the turned-off oven to slightly melt just a bit.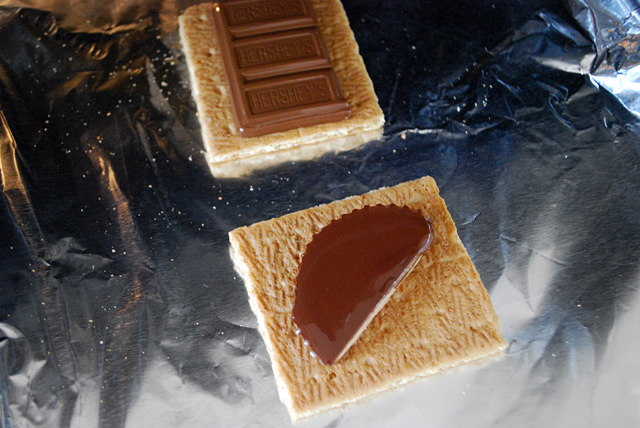 Smash the two haves together.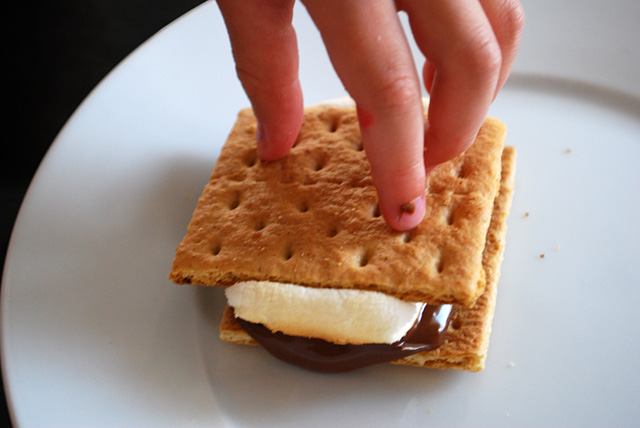 —
Like it? Share it!
The nicest way to say you like it is to pin it on pinterest, post a comment, follow Merriment Design on Facebook, twitter, pinterest, Google+ or sign up for monthly emails. Enjoy! 🙂
Copyright stuff: You're more than welcome to use this free project and tutorial for personal use. Contact me for commercial use and etsy sales.