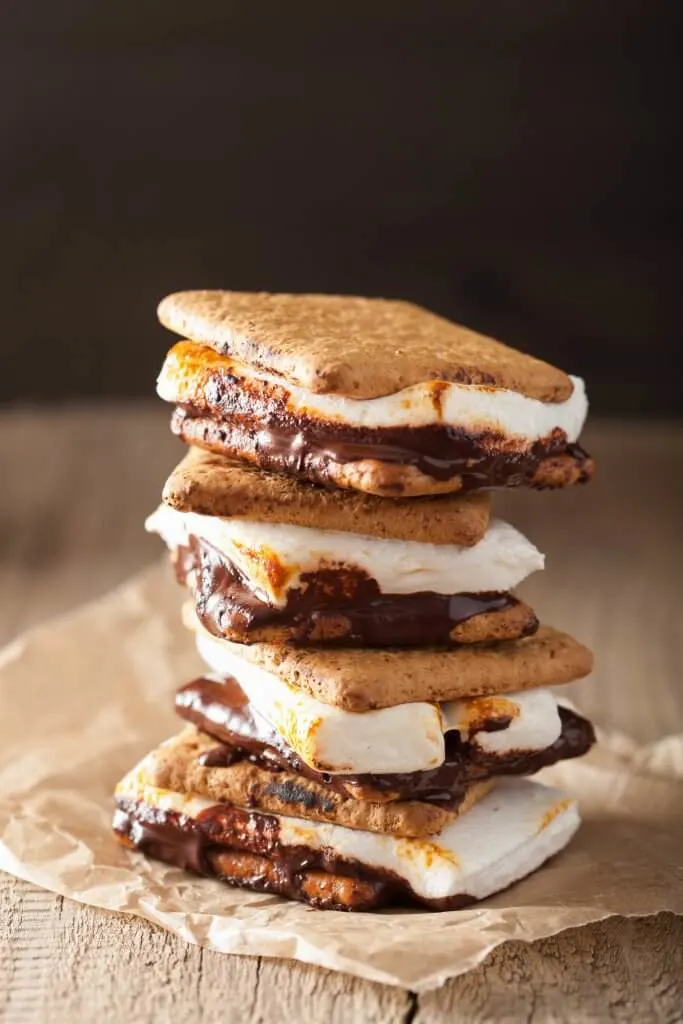 Want to learn the best way how to make s'mores inside the house? I'll show you how to replicate that ooey gooey campfire goodness indoors at home.
So it's pouring outside right now and I'm craving a s'more. Luckily, living in a locale with nine long months of winter has allowed me to perfect the art of indoor s'mores. And the whole thing takes about five minutes.
Some people make s'mores indoors in the microwave. No, nope, don't do it! All you need is an oven and the traditional s'mores ingredients to make the best s'mores inside the house, no campfire required.
Ingredients for making s'mores inside the house:
Honey Graham Crackers
Hershey's Dark Chocolate (or Milk if you prefer)
Marshmallows (store-bought, or try making homemade marshmallows)
Baking sheet
Aluminum foil (optional)
+++++
How to make s'mores inside the house:
Step 1: Cut the marshmallows in half and put onto graham crackers
First put four graham crackers face-down on your baking sheet. Cut two marshmallows in half to give yourself more toasted flavor, putting them cut-side down onto two graham crackers. Put three squares of chocolate onto each of the other two crackers.

Step 2: Broil the marshmallows until toasty
A broiler is like a campfire upside down. Turn your broiler to low, slide in the marshmallows, and toast to your preferred level of brown — it will only need a minutes or two so be sure to watch them. When you get good at this over time, you can crank the broiler to high.

Step 3: Slightly melt the chocolate
Towards the end of your marshmallow toasting, slide in your chocolate pieces for a few seconds to soften them a bit without melting.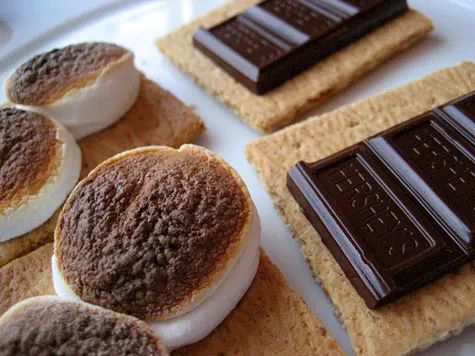 Step 4: Assemble your indoor s'mores
Remove from the oven. Put the chocolate cracker on top of the marshmallow cracker and enjoy …rain or shine.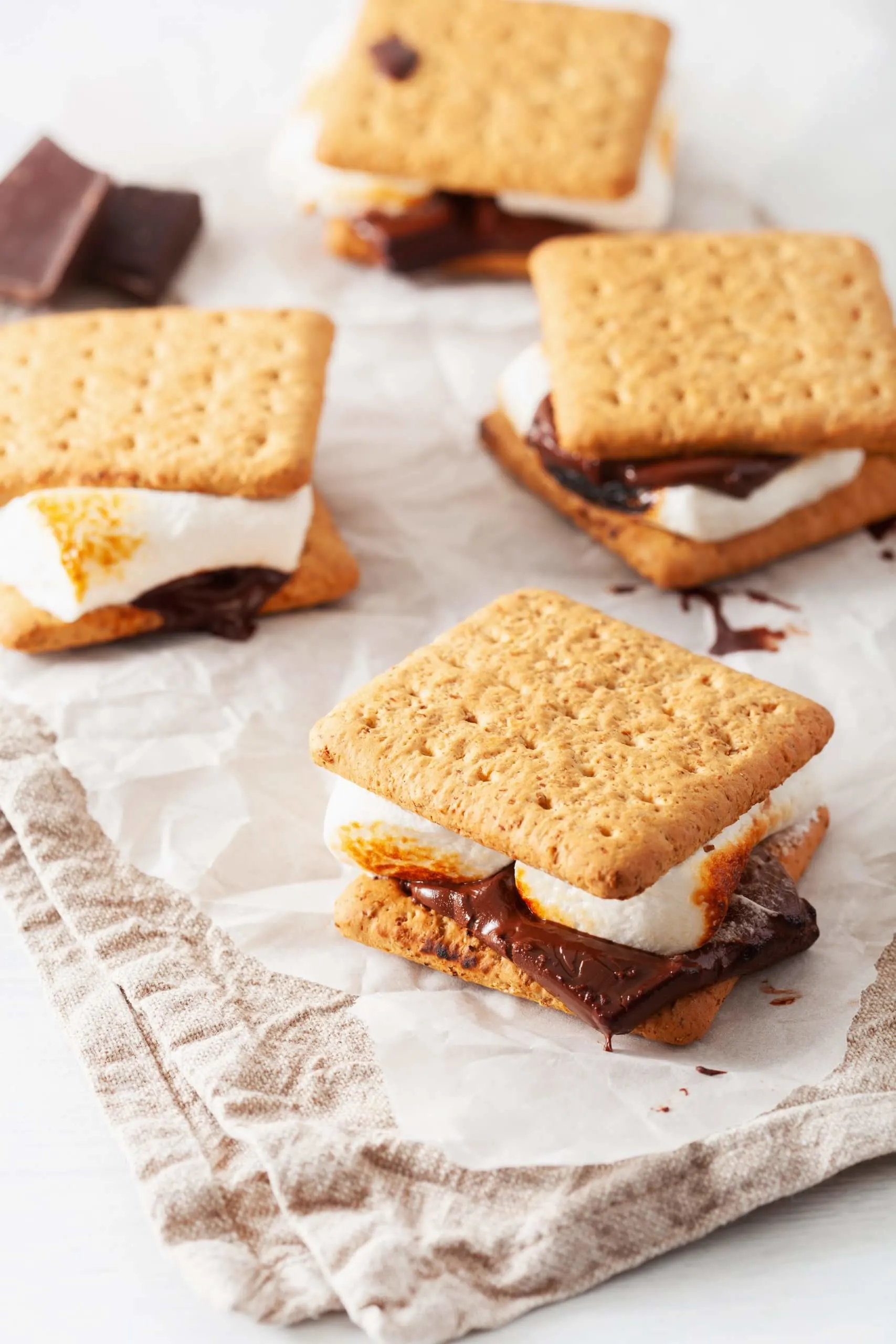 Be sure to see more recipes and easy cakes for birthdays and holidays.