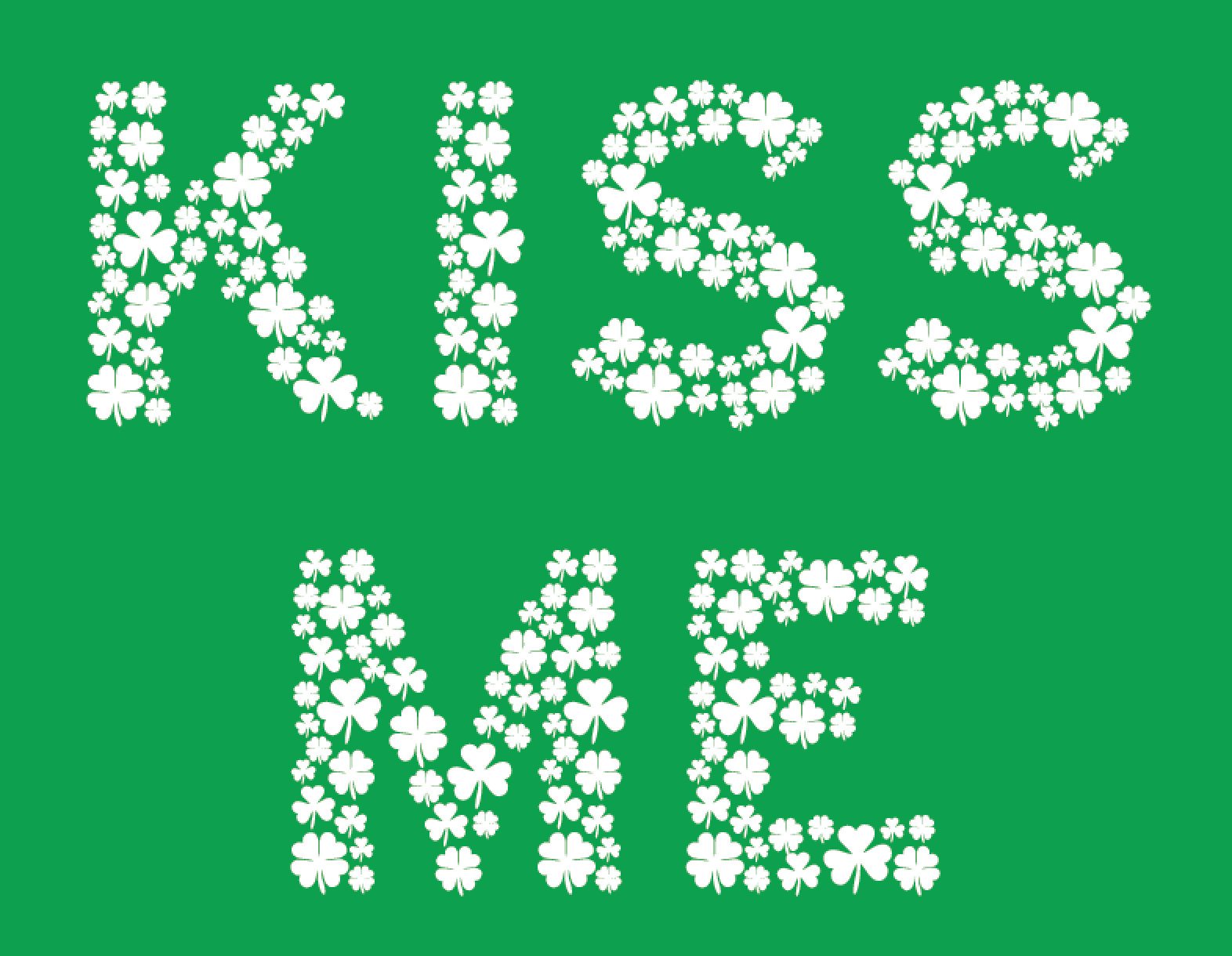 I designed some Kiss Me (I'm Irish) t-shirts for St. Patrick's Day and added them my Zazzle store. The simple and classy design spells "Kiss Me" using both three-leaf shamrocks and lucky four-leaf clovers. Sláinte!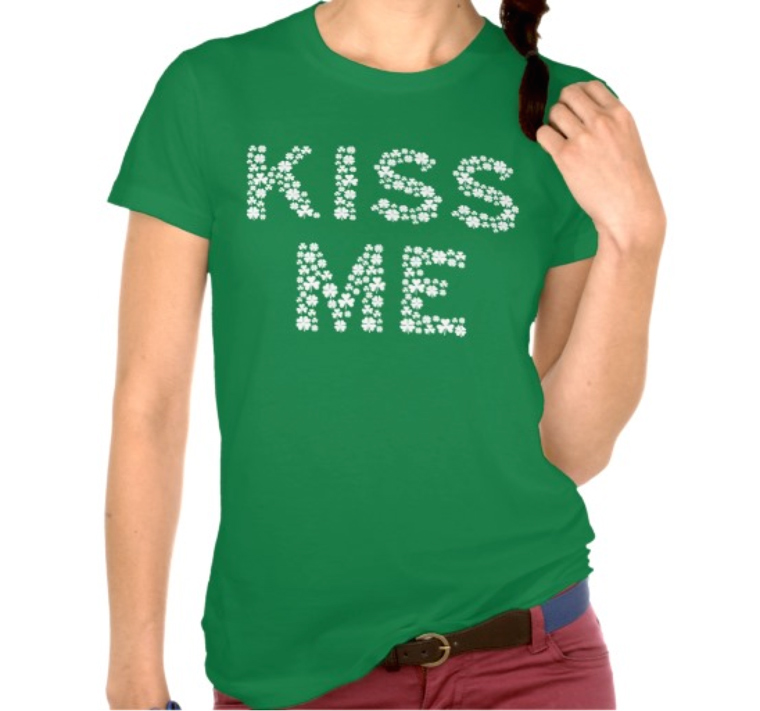 Here's a close up of the letters because the Zazzle photos are kind of fuzzy. Not to worry – t-Shirt orders will be printed with these crisp edges.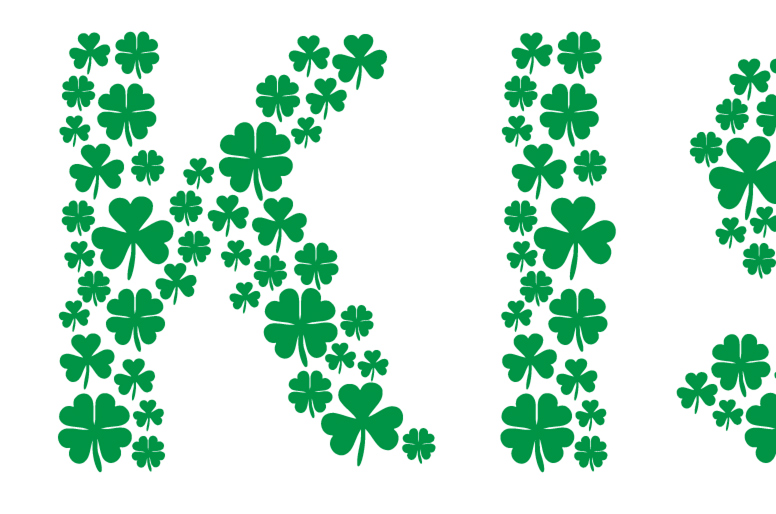 I came up with the Kiss Me (I'm Irish) clover and shamock t-shirt design when trying to think of something cute and classy for St. Patrick's Day, as some of the t-shirts out there are just way too crass.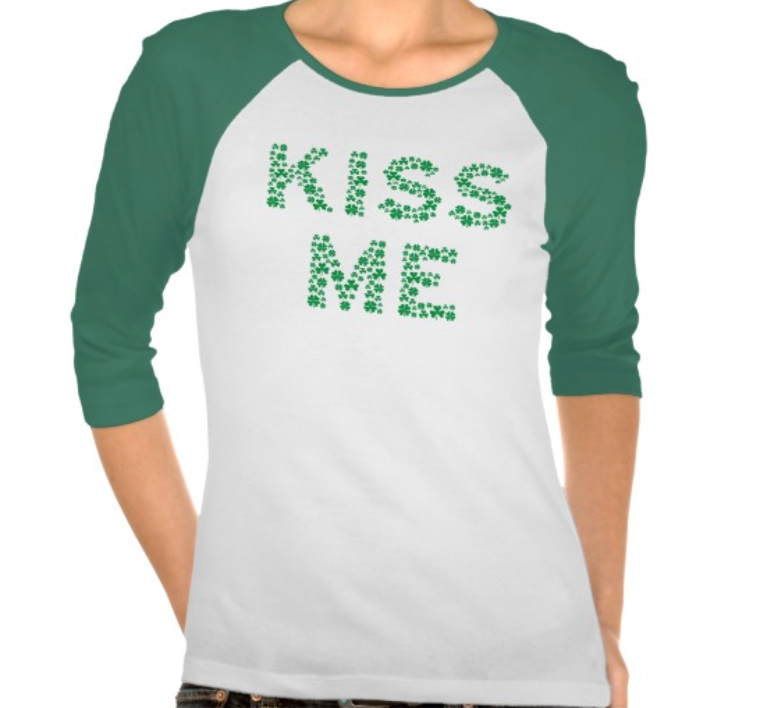 Everyone here in Chicago celebrates St. Patrick's Day whether Irish or not (we're part). Chicagoans have a huge parade on the South Side, wait in super long bar lines, sing a whole bunch of Come On Eileen and dye the river the brightest green you've ever seen …this photo of Elise at the Chicago River last year has not been retouched, crazy!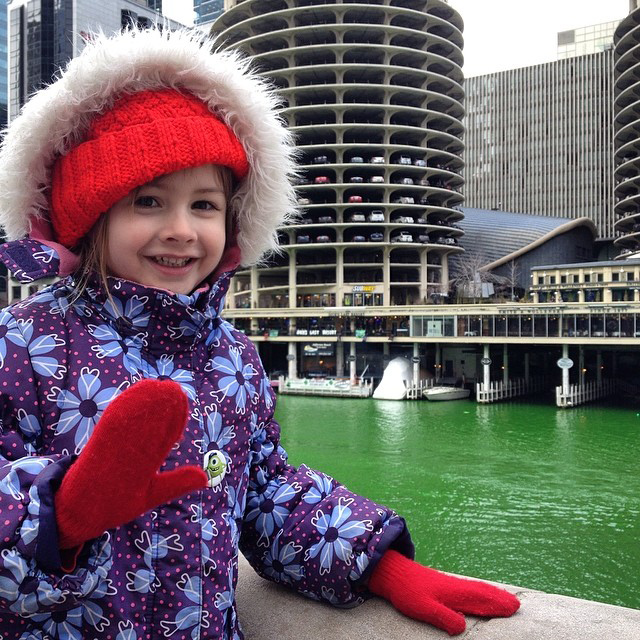 My Kiss Me clover t-shirt is available in Men's shirts too, here's one of them…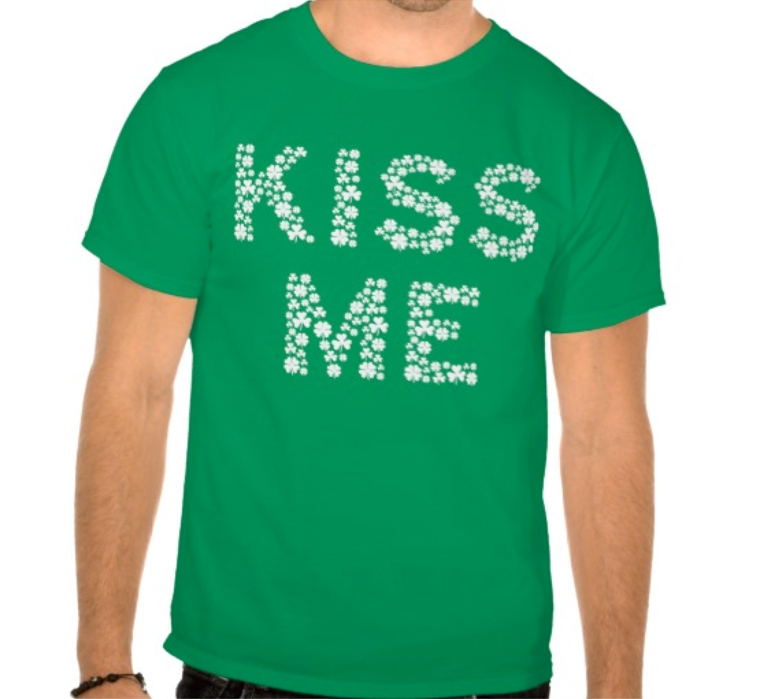 You can also get a Kiss Me (I'm Irish) hat…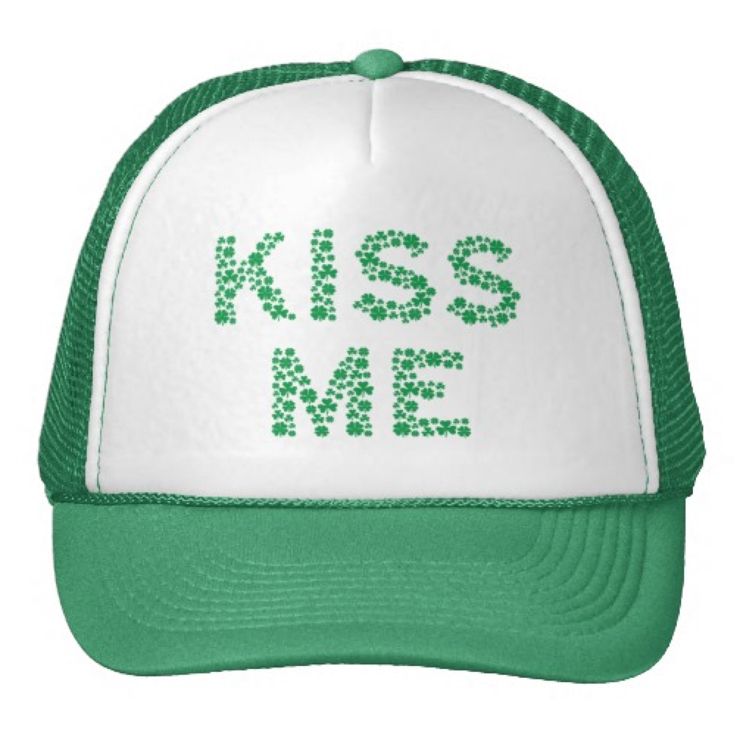 …and a Kiss Me (I'm Irish) beer cozy that you can personalize with your name on the back.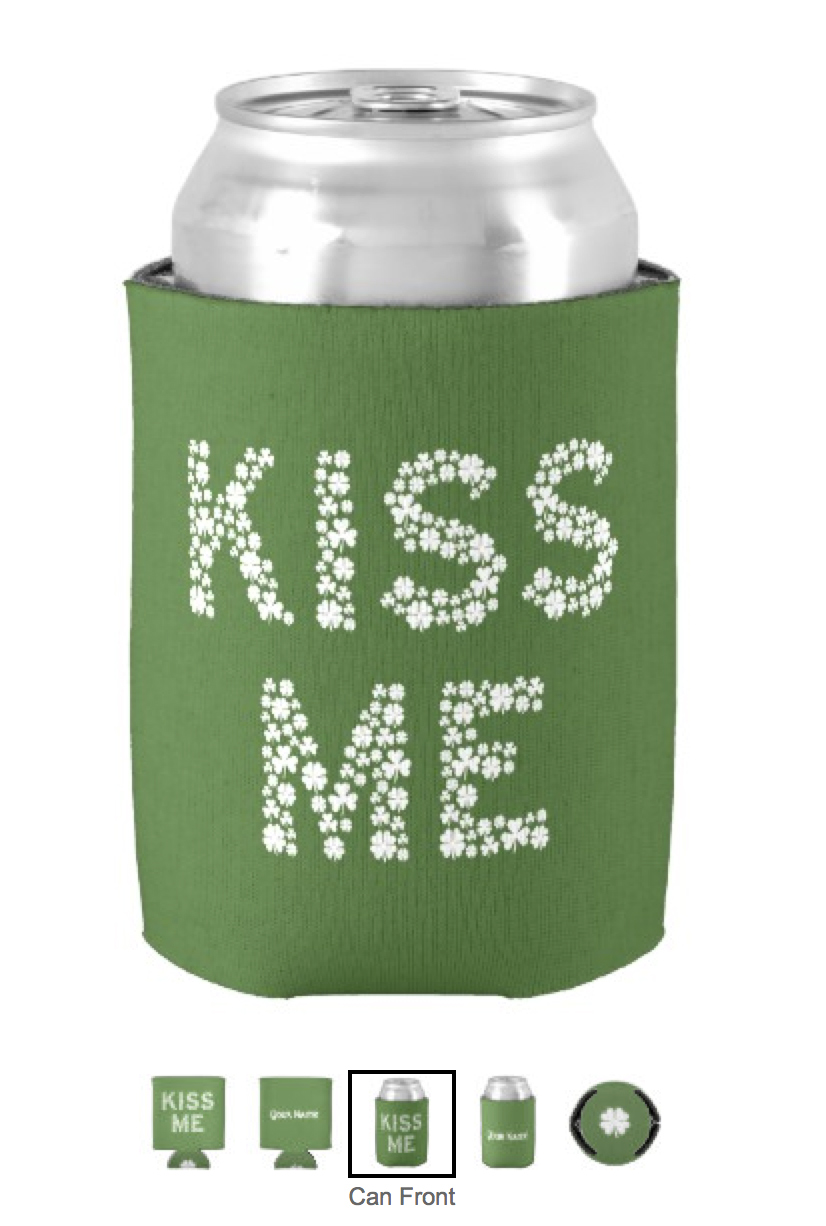 And some Kiss Me buttons. OK OK, I'll stop now…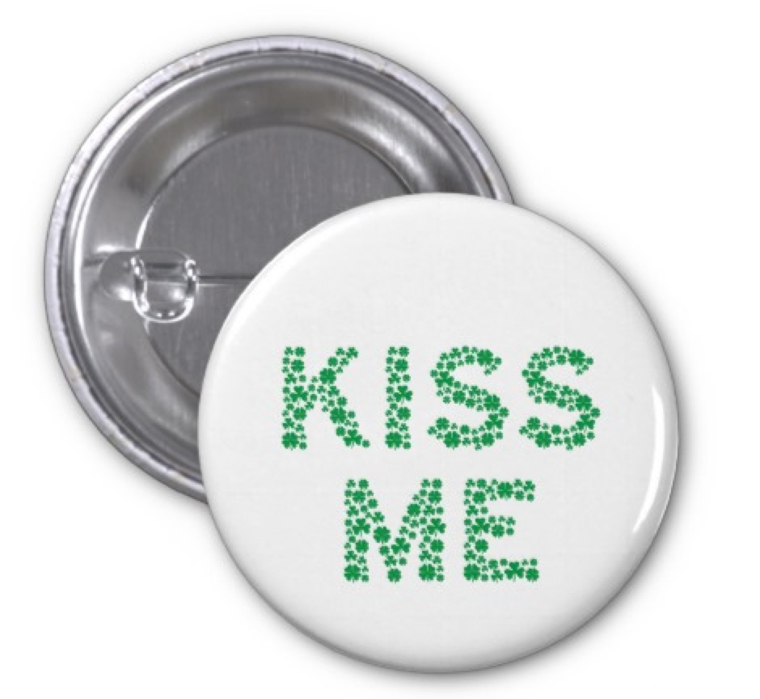 So head on over to my Zazzle store to celebrate St. Patrick's Day. Erin Go Bragh!
Tell me in the comments below – how do you celebrate St. Patrick's Day??