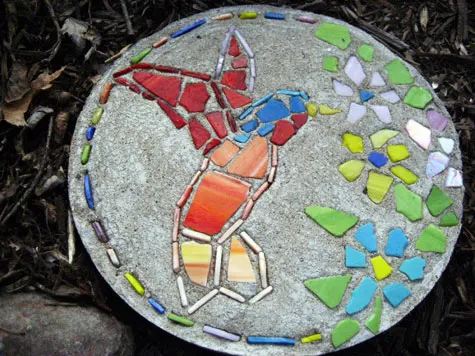 I visited my parents in Indiana this Easter weekend and it felt like Spring outside! The crocuses are even coming up which is a sure sign of hope.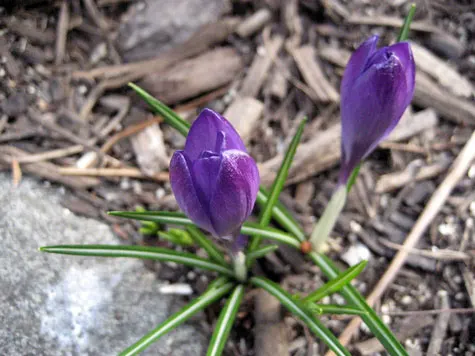 I made this garden mosaic stepping stone for my Dad's birthday. My dad's a huge gardener and hummingbird fan but you could use the glass pieces to create your own design.
Supplies:
Mosaic Stepping Stone Kit (includes mold, 7 lbs. of mix, and stained glass mosaic pieces)
Spatula and bucket
Newspaper or craft paper
Water
You can follow the easy kit directions but here's a summary so you know what you're getting into: Trace the outline of the stepping stone mold onto newspaper or kraft paper. Lay out your mosaic design. Here's a tip: put the pieces on their side to create outlines.
For easier clean up, I kept the stepping stone mix in the bag and placed in inside the bucket. Stir in water according to the kit directions. The mix should look like brownie batter. Empty mixture into the mold and use a spatula to smooth. Grasp two corners and gently jiggle it back and forth until the surface levels out.
Transfer your glass design from the planning paper one stone at a time. Push each glass piece into the mix until the until the top of the glass is level with the surface of the stone mixture. Leave a bit of space between each piece.
Let your stone cure out of direct sunlight, waiting at least 2 days to remove it from the mold. Scrape the edges to smooth them and wash it well with dish soap and water to shine the glass. Wait a week before stepping on the stone.