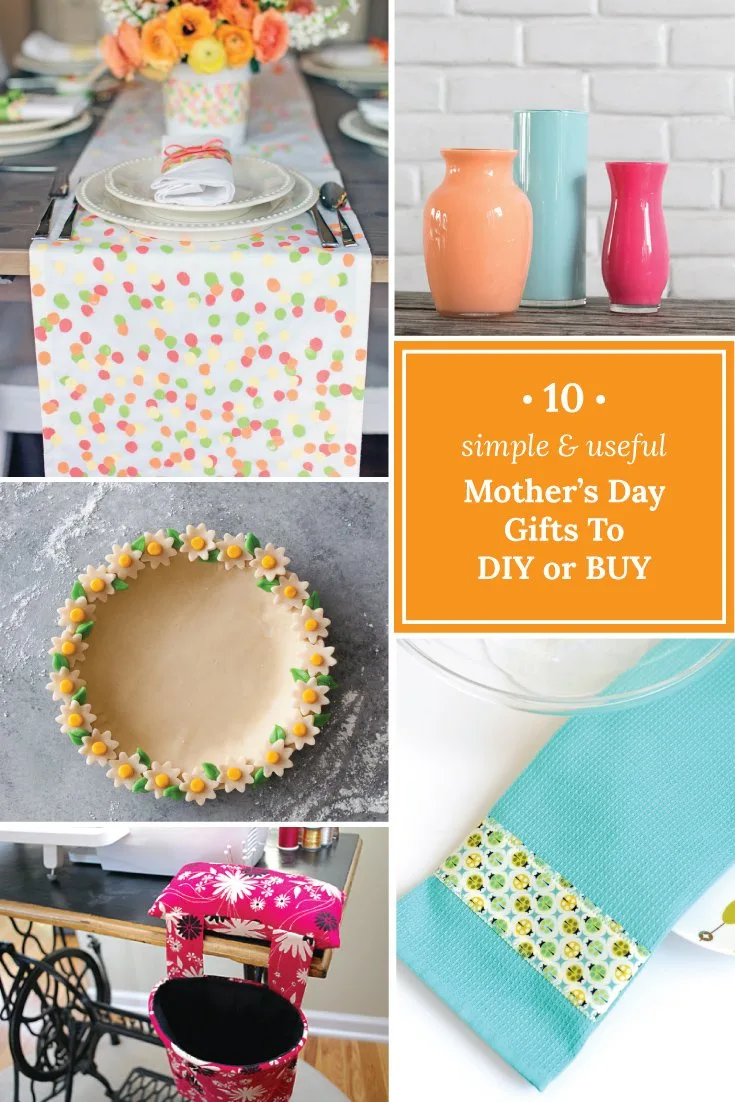 Ask a mom what she wants for Mother's Day and she'll probably say a good night's sleep. And next, I bet she'll say she'd like a handmade gift! Here are ten of my favorite simple and useful DIYs that your mom will love.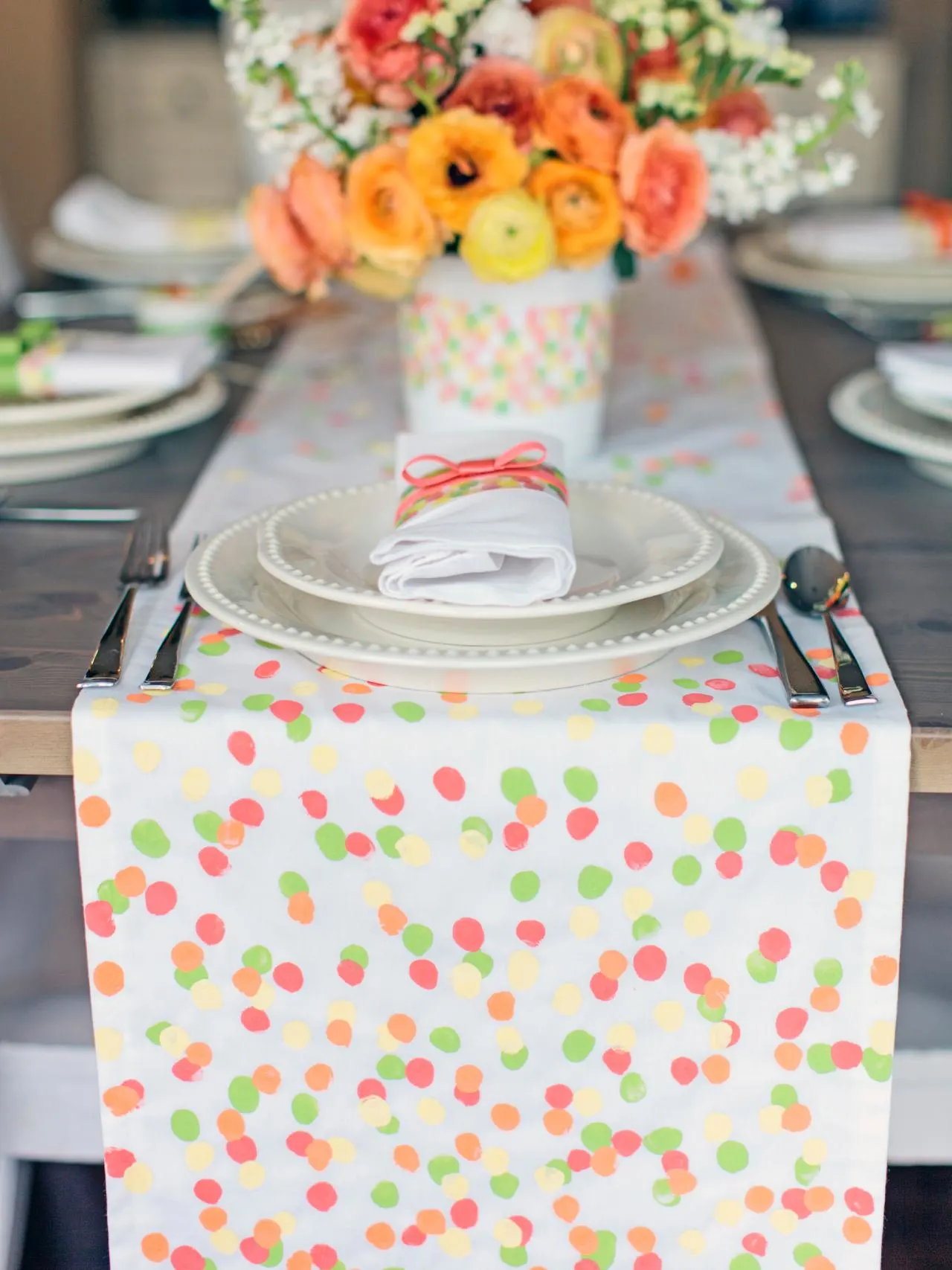 Let the kids loose on this hand-painted fingerprint table runner. I like table runners because they can quickly update a table and they're a lot smaller to store than tablecloths.
This is an oldie but a goodie from Sugar and Charm. Just swirl a mix of paint and primer into common glass vases to mimic the fancy enamel ones.
Gather up the prettiest free adult coloring pages on the internet and create a customized adult coloring book for your mom. Pair it with a nice sharp set of coloring pencils and spend the afternoon coloring with your momma.
Handmade bath bombs are easy to make and more natural than store-bought. You can print out these free printable tags and add them to this handmade bath bomb recipe.
Quick Decorative Towel
Add a little bit of fabric to a solid kitchen towel to match your mom's kitchen. This is an easy beginner sewing project and a good way to use up fabric scraps.
Make a special dessert for your mom inside this super pretty daisy chain pie crust. Psst! My favorite is lemon meringue.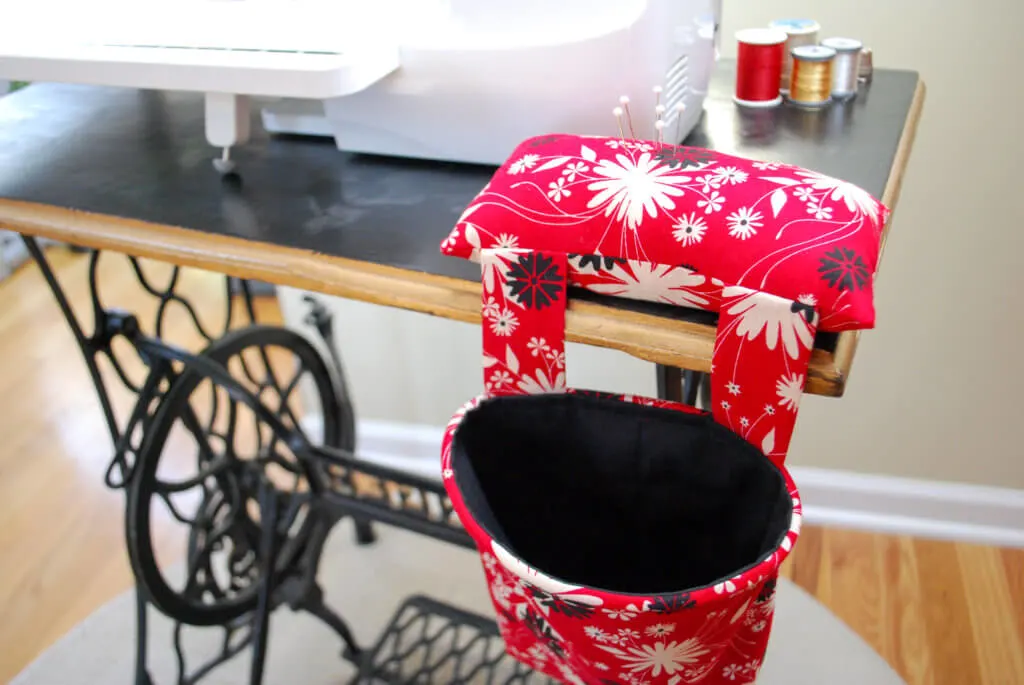 Does your mom like to sew? Make her this easy combination pincushion and trash can in her favorite colors.
This one is as easy as playing with Play-Doh. Just mix polymer clay colors together, roll out, cut and shape and bake.
No sewing required to make this sunglasses case for your mom. Just use fabric glue to hold the sides together – simple and quick!
Choose to DIY …or BUY
I like to make things but it's nice to shop too. No judgements if you do decide to buy instead of DIY. I like to shop for gifts too.
++++++
Tell me in the comments below: Are you going to DIY or BUY for Mother's Day?
Save
Save