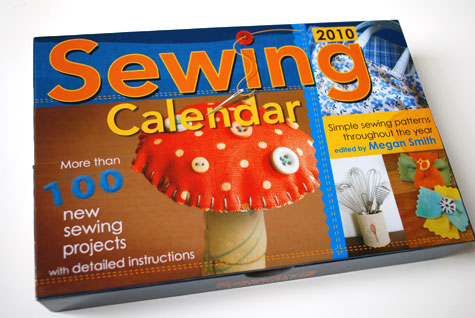 I'm crazy excited to be a part of the Sewing 2010 Day-to-Day Calendar
edited by Megan Smith. One hundred simple sewing projects organized in three-day increments fill this crafty calendar of the new decade.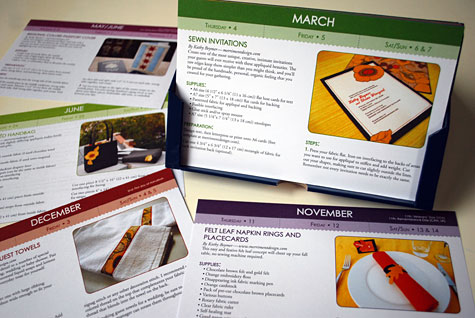 Featured MerrimentDesign.com projects include sewn poppy fabric invitations, bridesmaid's applique handbags, Thanksgiving felt leaf placecards and napkin rings, and Chicago flag passport cover …and surprise! The back of the calendar box features my guest bathroom towels project.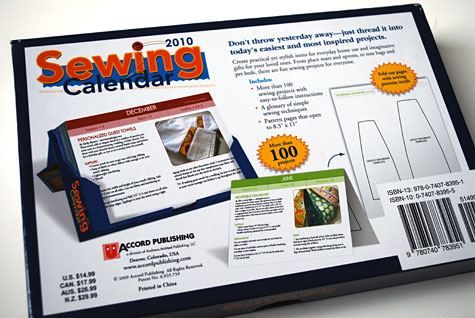 As you can see the calendar folds into a stand that props up the instructions while you work. My top favorite projects from co-contributors include a bunny pocket pillow and tiny little loveable rag doll by Missy at CraftyCarnival.com and a tin can cover by Meg Spaeth at ElsieMarley.com.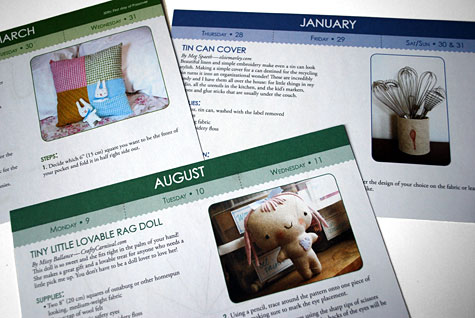 It's pretty bizarre that it's almost 2010. Two Thousand Ten!! A new decade. Think of all the things that have happened and changed in our lives and in the world in the past ten years. Sigh. Well, be sure to order your copy of the Sewing 2010 Day-to-Day Calendar before the ball drops!