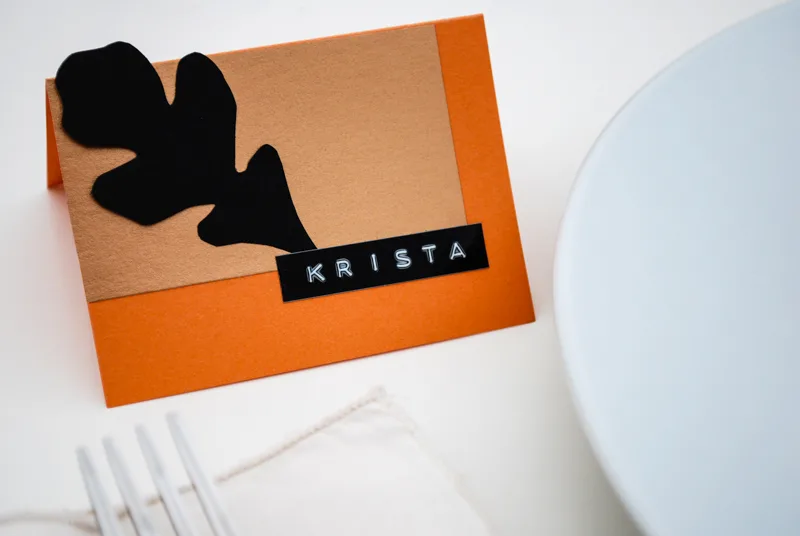 When Shane told me that he wanted to host our sixth annual Thanksgiving dinner I didn't quite know what to say. Baby Elise was born on October 20th and I was crazy sore and beat.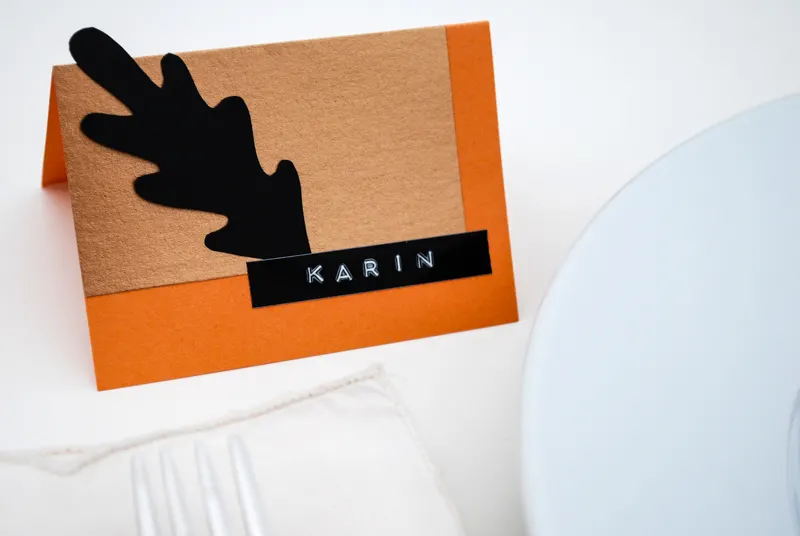 Flash forward a month and we're all starting to get the hang of things as a family. So what better way to celebrate than to have everyone together for Elise's first Thanksgiving? Ah, once again Shane was right…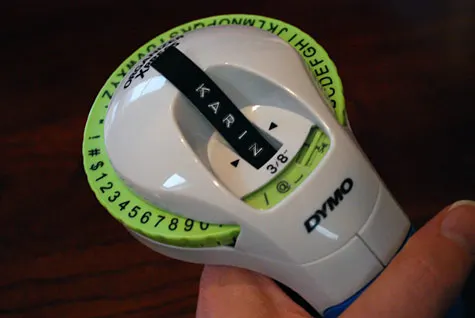 I saw this Dymo retro embossing label maker
this summer and I just had to have it, not quite sure at the time what I'd do with it. It was just like the one I used to play with when I was a kid 🙂
Being none too mobile right now with the new baby I made these placecards out of materials I already had in the house — the embossing label maker
, pre-cut placecards left over from our wedding, and pearlized copper shimmery paper
that I got as a gift years ago.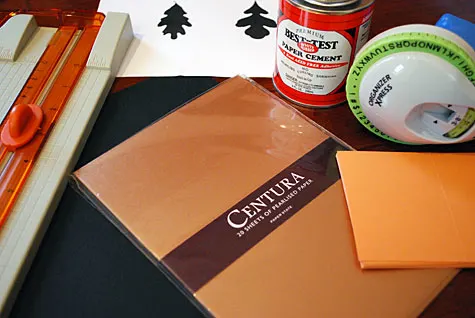 Supplies:
Start by spelling your guests' names using your label maker. I used black label maker tape but it does come in several colors
.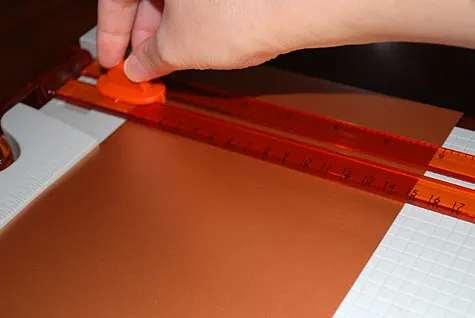 Using your paper cutter, slice squares of the bronze pearlized paper that are smaller than the pre-cut placecards. Don't worry about making them the same size; it adds to the handmade feel.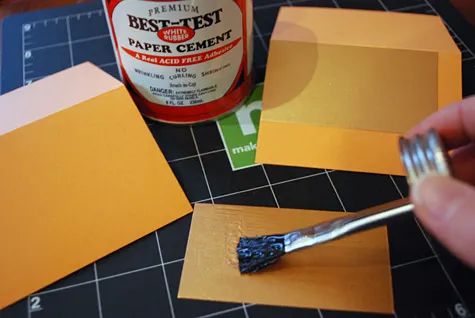 Put a little rubber cement on the back of the pearlized paper and affix it to flush left on the placecard. There should be some orange on the bottom and the right side like in the above photo.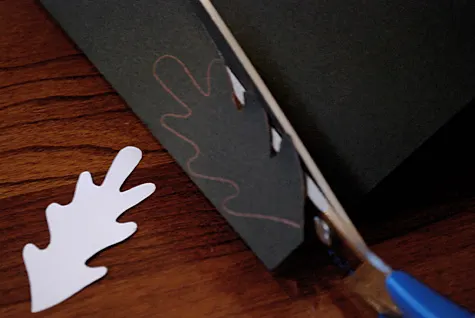 Use my free leaf template to cut leaves out of your black paper. There are two leaf shapes so you can either choose one or make a mix like I did. Be sure to put the trace lines face down on your final placecards.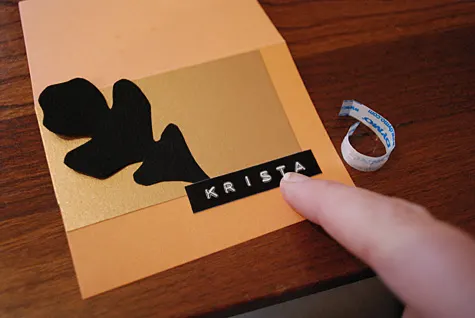 Peel the backing off of the name stickers. You'll be placing the names on the seam of the pearlized paper with a little overhang on the right like in the photo above.
Now before you stick the name down, slip a bit of the bottom of the black leaf under the sticker. Now you can stick it down. Notice that the rest of the leaf is loose; this is intentional and adds to the feel.
Happy first Thanksgiving, sweet baby Elise, from your family!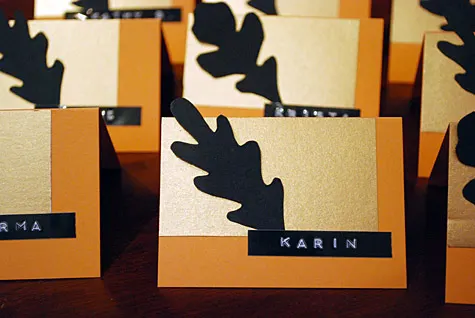 —
Like it? Share it!
The nicest way to say you like it is to pin it on pinterest, post a comment, follow Merriment Design on Facebook, twitter, pinterest, Google+, instagram or sign up for monthly emails. Enjoy! 🙂
Copyright stuff: You're more than welcome to use this free project and tutorial for personal use. Contact me for commercial use and etsy sales.