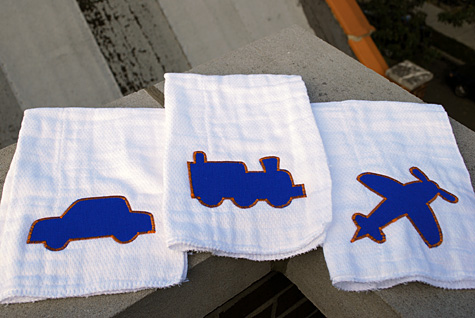 Here's an easy, fun and practical gift for new arrivals: Planes, Trains and Automobiles burp cloths. Friends Tamara and Jon recently welcomed Lucas, little brother to adorable Sienna, and I made these especially for him.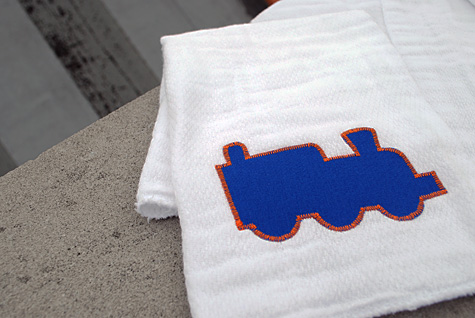 Now while this craft has little to do with the classic movie, the idea of using it as a theme made me smile anyway. I reused my airplane shape for this project and drew two new shapes for the car and train. One sewn, I rolled each burp cloth and wrapped with an orange satin ribbon.
Del Griffith
would be proud.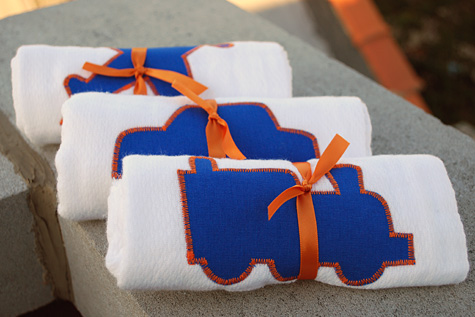 Supplies: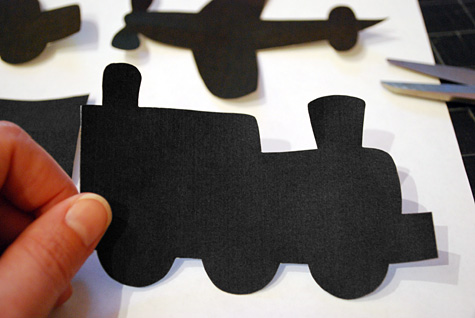 First print and cut out my free planes, trains and automobiles template.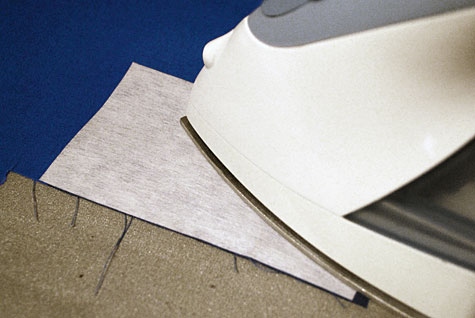 Cut a piece of fusible interfacing slightly larger than the cut shape and iron to the wrong side of your blue fabric.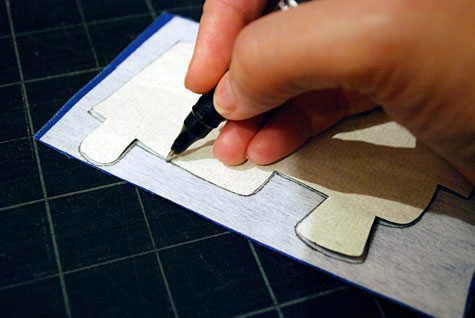 Put the shape face down on top of the interfacing and trace with a pen.
Cut out your shape using good fabric scissors.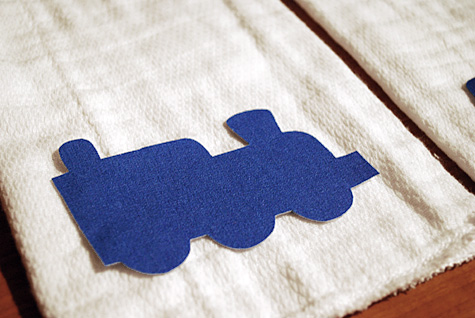 Fold the diaper in half. Center your shape about 2-3 inches from the cloth bottom.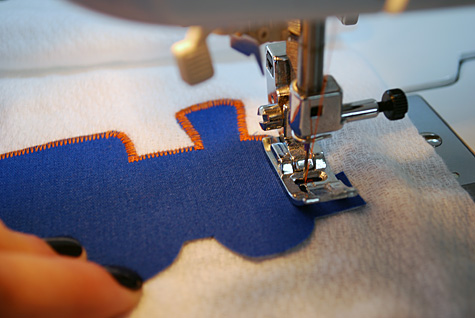 Using a tight zigzag stitch, sew around your shape. Remember to backstitch. Repeat for the all three shapes.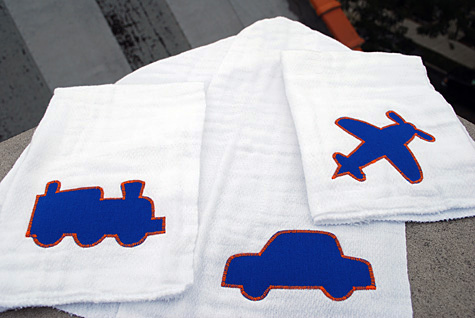 Officer: "Do you feel this vehicle is safe for the highways?"
Del: "Yes. Yes sir I do."