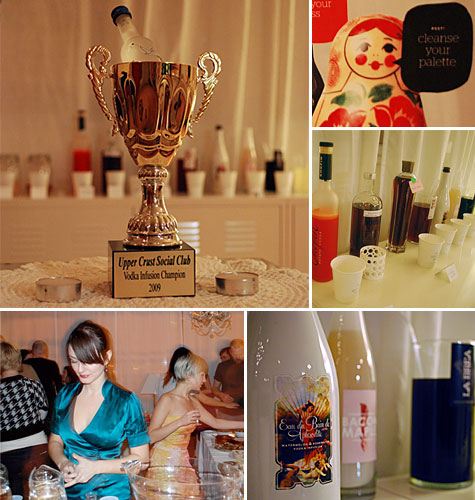 Za Vas! Heather Crosby and I continued the Upper Crust Social Club event series by co-hosting a Russian-inspired vodka infusion party.
Guests brought their own homemade vodka infusions …such a range of tasty concoctions from Watermelon Rosewater Vodka Infusion to Skittles Vodka to Cucumber Mint Vodka Infusion to Bacon Maple Vodka Infusion to Apple Cinnamon Vodka Infusion and more. (You should make your own. It's easy.)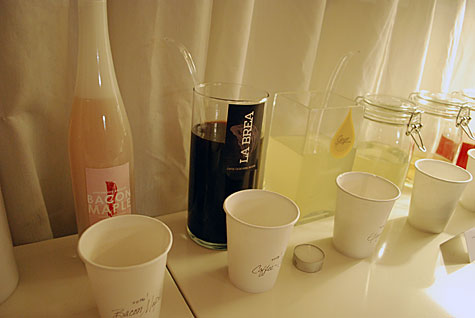 Each guest received a vodka tasting packet and voting tokens to reward their favorite creation. The winners, Matt and KC MacQueen, got bragging rights and a very fancy Vodka Infusion Champion trophy for their popular Habenero/Orange Peel/Peppercorn vodka infusion.
For decor, we kept things white and red with Russian accents …white tablecloths, white & red flowers, assorted Russian books and jewelry from Alex (our favorite Russian), cutey-pie Russian matryoshka nesting dolls…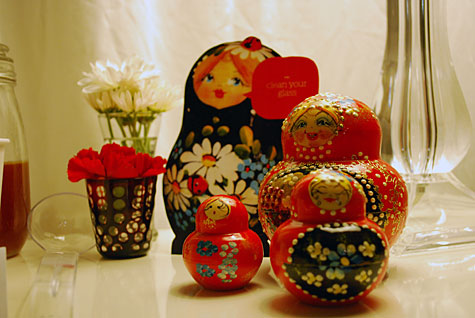 …dolly handmade signs reminding guests to "fill your belly," "cleanse your palette" and "clean your glass"…

…signs of tot-holding old school Russian-esque lasses…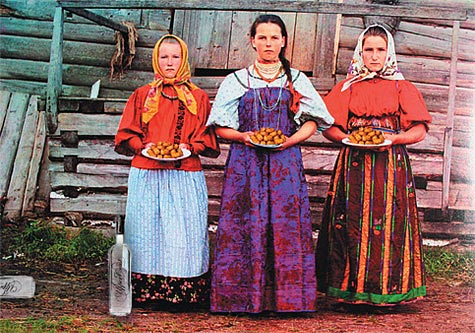 …and super fun individual tasting booklets with enclosed voting tokens.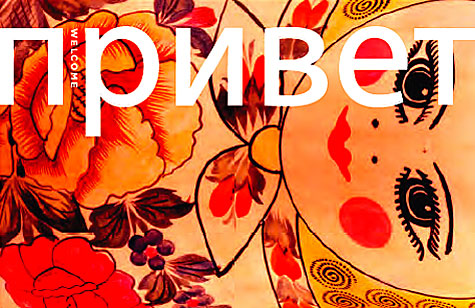 Now take note: This is a vodka *infusion* tasting party theme which means mixers like 7up are definite no-nos. Because guests sipped straight vodka after vodka we supplied ample pitchers of water, dumping buckets for extras, a crunchy tater tot bar with five dipping sauces to help soak it up, orange slices for palette cleansers …and our special top secret "Morning-After Hangover Cure" party favor (free template and instructions below).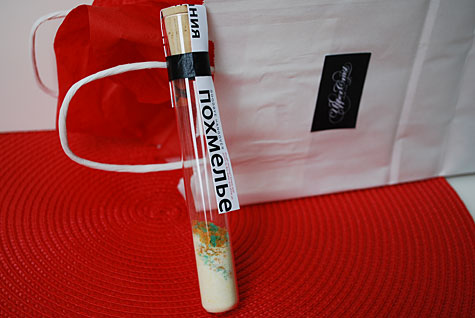 The vodka infusion theme would be perfect for bachelorette parties and birthdays. And a collection of vodka infusions in nice glass jars would be a great gift. Our excuse was to gather our friends and festively warm everyone up from the inside. It worked.
You're welcome to use these instructions and templates for free for your own personal use. Anyone using the template simply post a comment below or email me to track its usage.
Free printable party templates: (thanks, Heather!)
Coming soon: I'll post the super cool tasting booklet along with a video on how to properly fold it
Hangover Cure Favor Supplies: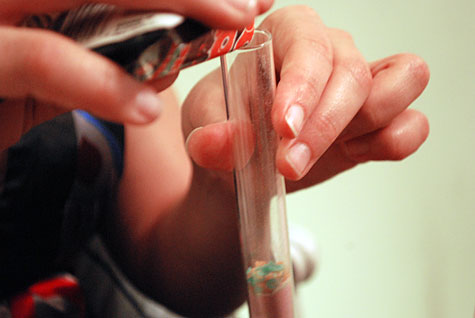 Carefully pour one packet of Emergen-C
into the test tube. Poor about 1/3 packet of Pop Rocks on top in a contrasting color. Top with one cork; avoid pushing too hard which might crack the test tube.

Print the free template and cut into strips using your Xacto knife, ruler and self-healing mat. Fold each strip in half lengthwise. Fold the strip over the cork, making one end longer than the other (see the picture). Cut a short piece of electrical tape and wrap it around the label and test tube to seal.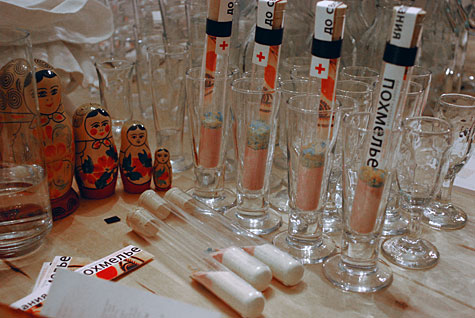 Try not to shake the test tubes; they look nice layered.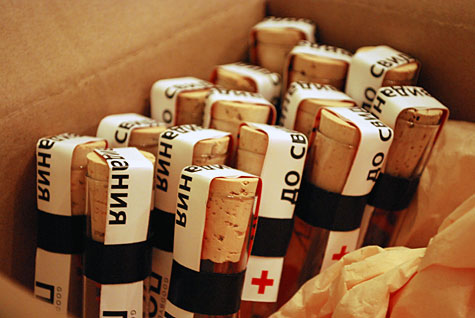 Place a test tube into a white shopping bag with red tissue paper. Place a sticker on the front. Na zdarOv'ye!
COPYRIGHT NOTE: You're more than welcome to use this theme and templates for your own personal use. Please post a comment below or email me if you use this project so I can smile when I see that it's being used. Craft and pass it on!