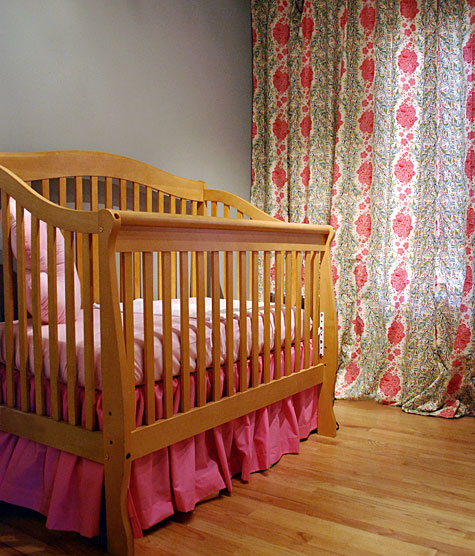 We had to move the crib rungs down yesterday to lower the mattress. Why does this make me sad? Two reasons.
#1: My baby Elise is growing up so fast. Ever since she hit 6 months it's been like lightning. She says mama. She sits up herself. She crawls. She's pulling herself up …hence the rung redo. My friend Julie once told me that in being a mom the days are long and monotonous but the years are fast. And she's right.
#2: I have to re-hem the pink gathered bed skirt that I made for Elise's crib. I hate projects like this and put them off relentlessly.
Want to make your own bedskirt? Follow following my free gathered crib dust ruffle step-by-step directions. Just be ready to re-hem it.