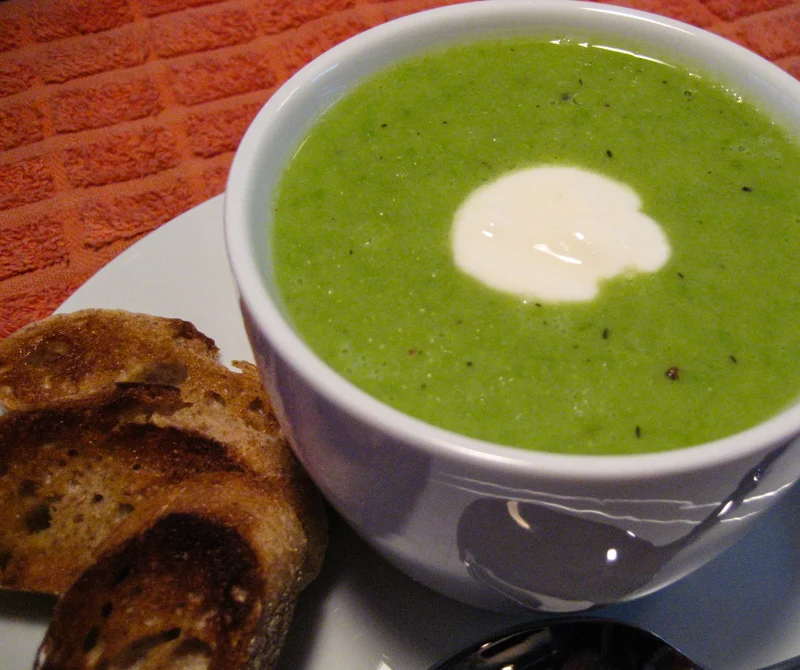 Here's one of my favorite it's-a-rainy-day-and-I-am-low-on-groceries recipe: Green pea soup with toasted baguette slices. It's a healthy, low fat, non-dairy recipe from Ellie Krieger, one of my favorite Food Network chefs.
1 teaspoon olive oil
1 large onion, sliced (about 1 1/2 cups)
2 1/2 cups low-sodium chicken broth
3/4 teaspoon dried tarragon (I subbed out thyme)
1/2 teaspoon salt
Freshly ground black pepper
1 (10-oz) bag frozen peas (I usually use the whole 16 ounces)
4 teaspoons plain nonfat yogurt, optional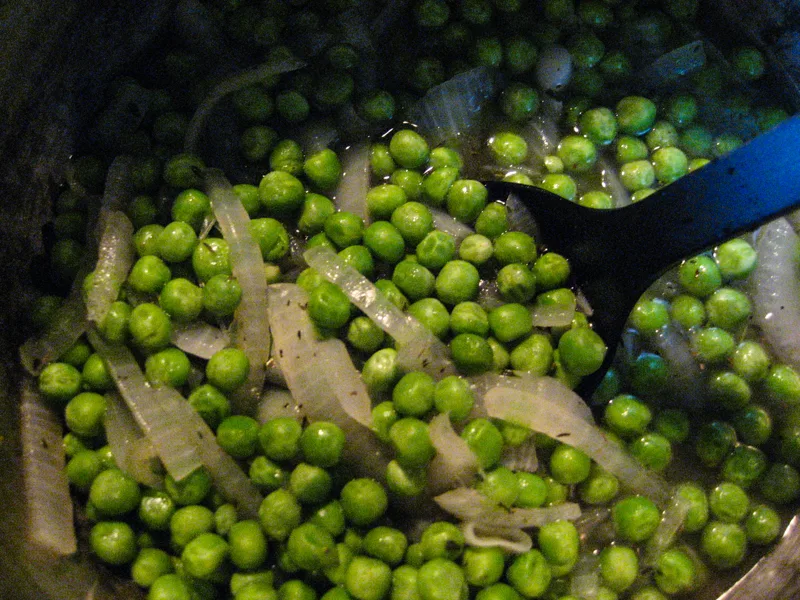 Go on over to Ellie's recipe for the instructions.
———————————————–
While the soup is cooking you can make the baguette slices.
1 baguette (I used whole wheat)
1 clove garlic
Salted butter (I prefer butter's taste and browning but you can use olive oil)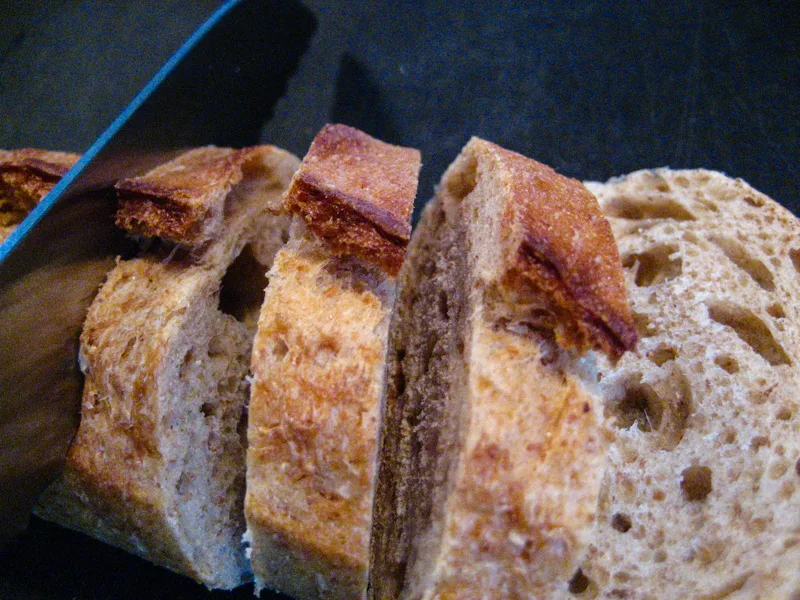 Slice the baguette into 1/2 inch pieces (appetizers work well at 1/4 inch but I like them thicker with soups). Place on a cookie sheet. Wipe them down a bit with your stick of butter to add flavor and help them brown.
Most chefs tell you to bake crostini in an 400 degree oven for 15-20 minutes; however, for small batches I prefer putting them under the broiler because it cuts the time by at least half. Turn toasts over once they're brown, rub again with butter and put back in. Cut garlic in half and rub onto the grilled bread. Serve with the soup.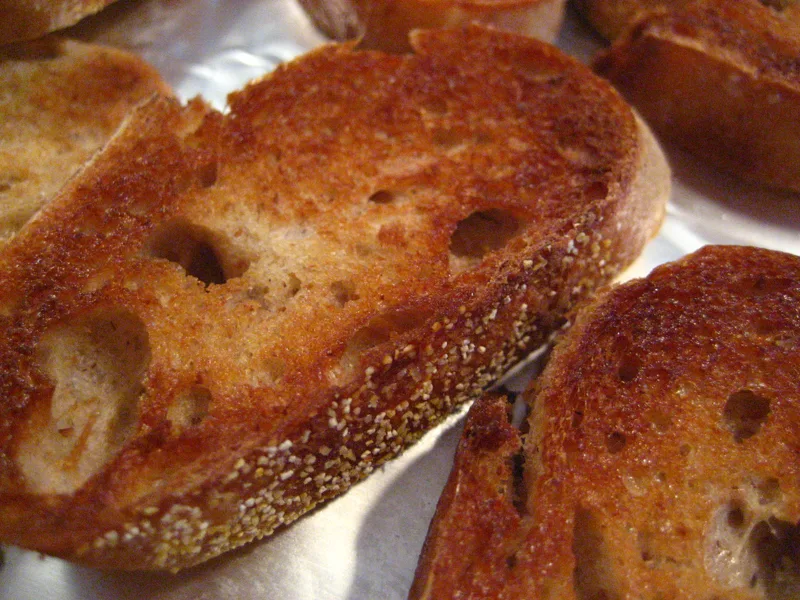 Did you make it? Tell me in the comments if you like Ellie's soup!
Save
Save