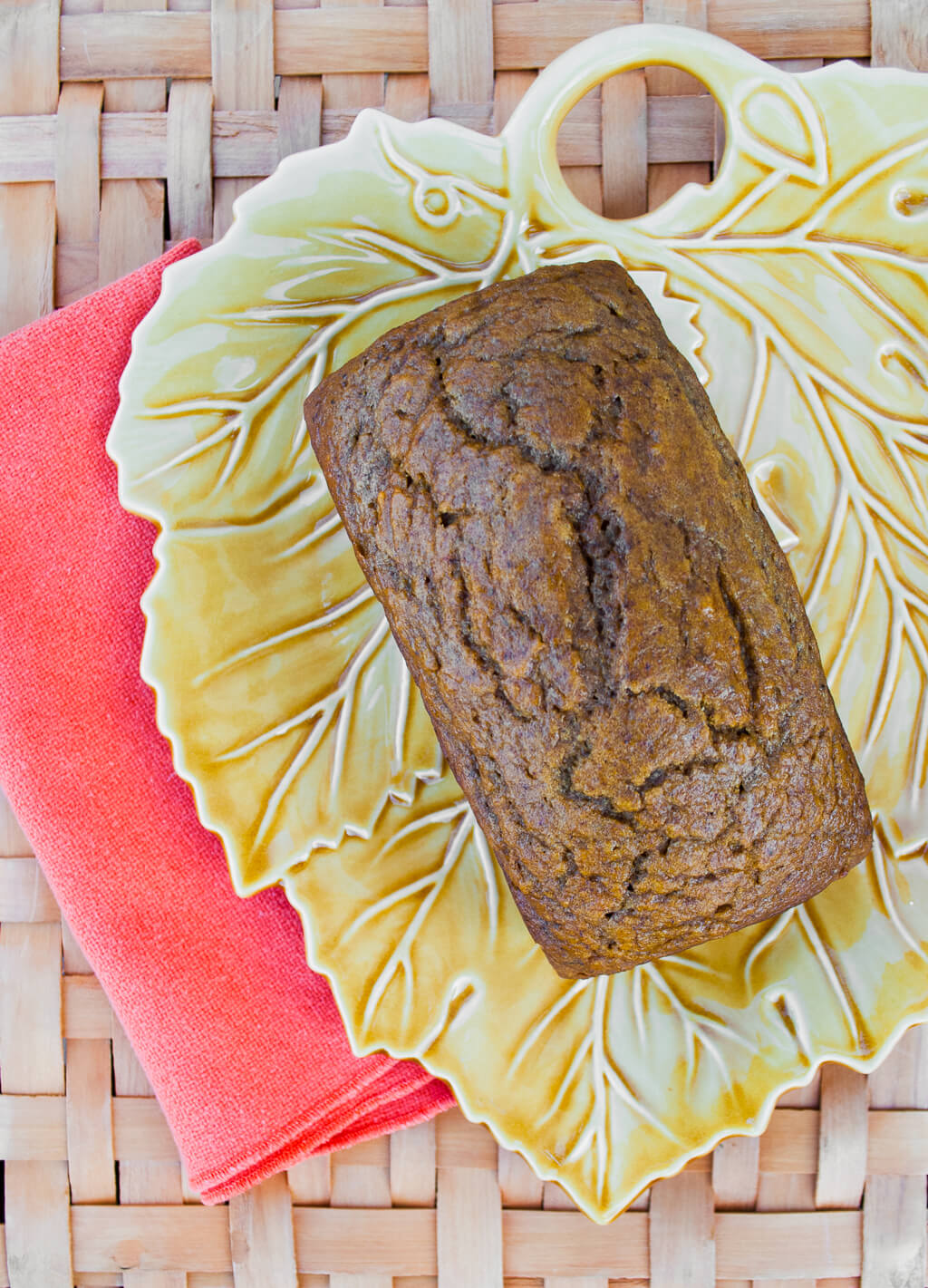 Here's the best pumpkin banana bread recipe that I have ever baked! It's easy, healthy, and yummy with both banana and pumpkin pie spices. Shane and I celebrated our second wedding anniversary with an autumn weekend in Wisconsin. Along with the pumpkins, colorful leaves, fresh apple cider and antiques, I picked up this tasty pumpkin banana bread recipe in our hotel's copy of Midwest Living magazine. I'm a baking tinkerer so over time I have adjusted their pumpkin banana bread recipe so that it's a more healthy pumpkin banana bread recipe — reduced the sugar, switched out the oil, subbed in some healthy flours — and adjusted the spices to give it a pumpkin pie spice (cinnamon, nutmeg, ginger, allspice, and cloves). Try it and tell me in the comments below, do you notice a difference?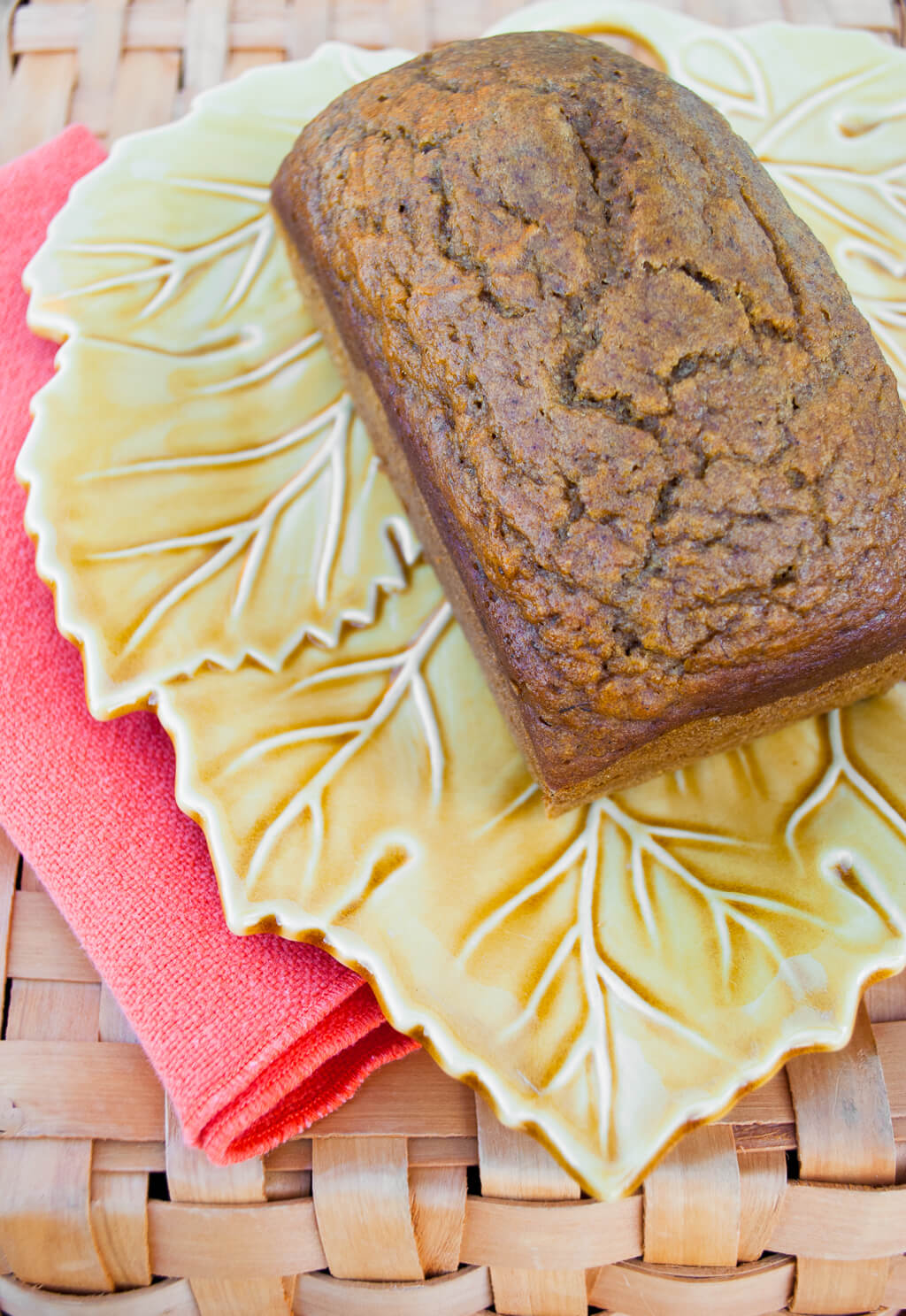 This pumpkin banana bread recipe makes 6 mini-loaves of pumpkin banana bread …or 2 large loaves …or 1 loaf + 3 mini-loaves (the best of both worlds).

Pumpkin banana bread recipe
Prep time:
Cook time:
Total time:
Delicious spicy better-for-you pumpkin banana bread recipe with pumpkin pie spice (cinnamon, nutmeg, ginger, allspice and cloves).
Ingredients
1 15-ounce can pumpkin
½ cup mashed ripe banana (1 large)
1-1/3 cups sugar
⅔ cup coconut oil (or butter if you wish)
4 eggs
1-1/2 cups unbleached all-purpose flour
1-1/2 cups spelt flour (ok to sub with all-purpose or wheat flour)
⅓ cup teff flour (ok to sub with all-purpose or wheat flour)
2 teaspoons baking soda
1 teaspoon baking powder
1-1/2 teaspoons salt
1 teaspoon ground cinnamon
½ teaspoon ground ginger
½ teaspoon ground nutmeg
¼ ground allspice
¼ ground cloves
⅔ cup almond milk (or water)
¾ cup chopped pecans or walnuts, toasted (optional)
Instructions
Grease the bottom and ½ inch up sides of two 9x5x3-inch loaf pans (or 1 loaf pan plus three mini-loaf pans, or 6 mini-loaf pans), set aside.
In a large bowl, combine flour, baking soda, salt, baking powder, cinnamon, ginger, nutmeg, allspice, and cloves.
In a large mixing bowl, beat sugar and coconut oil with an electric mixer on medium speed until combined. Add eggs, one at a time, beating well after each addition.
Alternatively add flour mixture and the almond milk (or water) to sugar mixture, beating after each addition just until combined.
Beat in pumpkin and banana. Stir in nuts (optional).
Spoon batter into prepared pans. Bake in a 350 degree oven, 20-30 minutes for the mini-loaf pans and 50 to 60 minutes for the loaf, or until a wooden toothpick inserted near center comes out clean. Cool in pans on wire racks for 10 minutes. Remove from pans. Cool completely on wire racks. Wrap and store overnight before slicing, if you like.
Wisconsin this time of year is classic fall. On the way home we stopped at a pumpkin patch where we picked pumpkins, bought kettle corn, and drank hot apple cider. And of course, stopped by Mars Cheese Castle to stock up on our favorite aged cheddar. And then I went home and made this pumpkin banana bread recipe.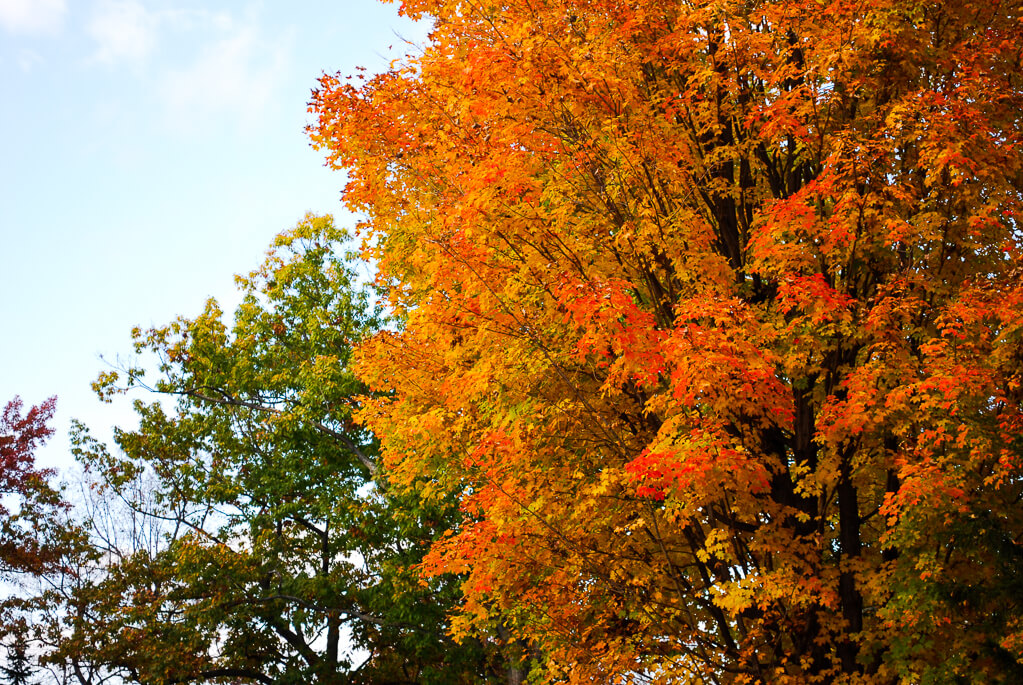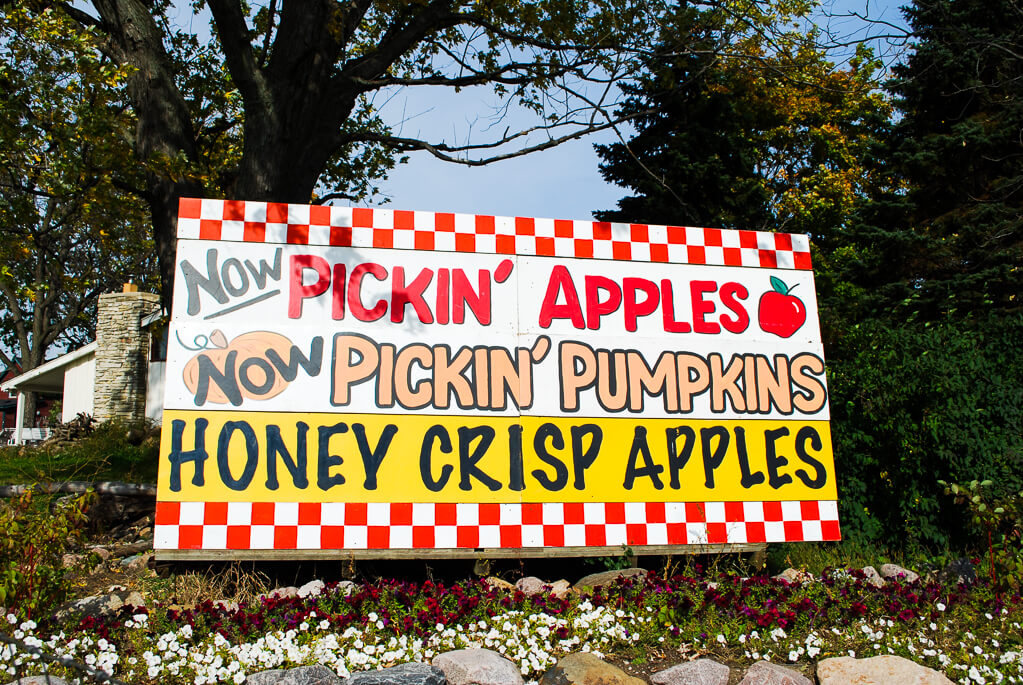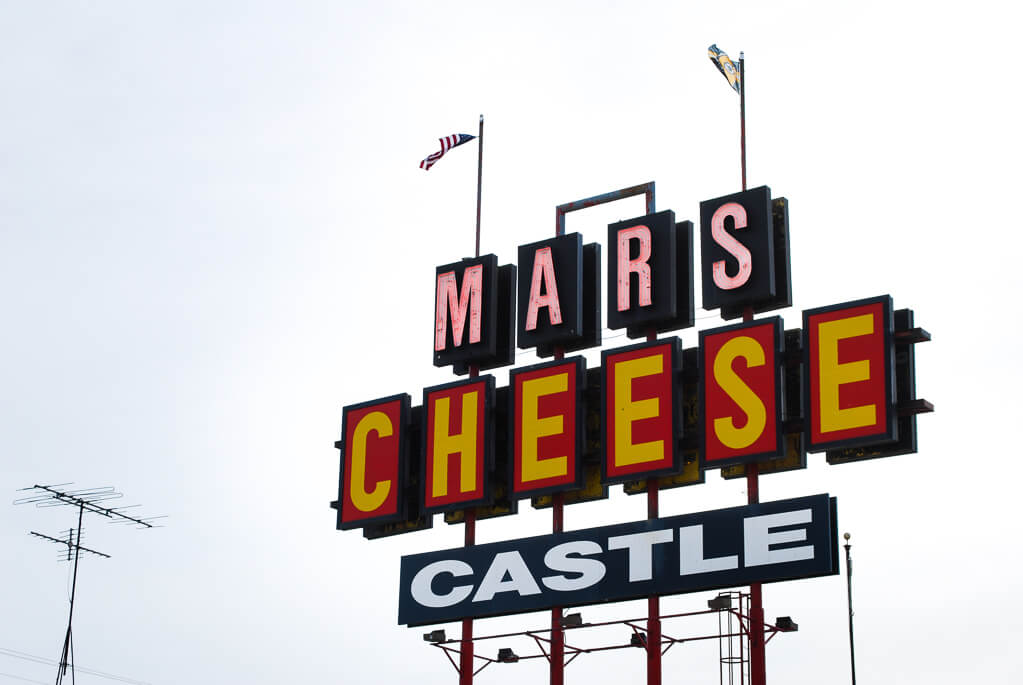 I love fall. I just hung up my DIY baker's twine and leaf wreath on our front door, one of many of my fall DIY crafts. And if you like to bake, be sure to try this sweet potato crackers recipe (it's easier than you might think!).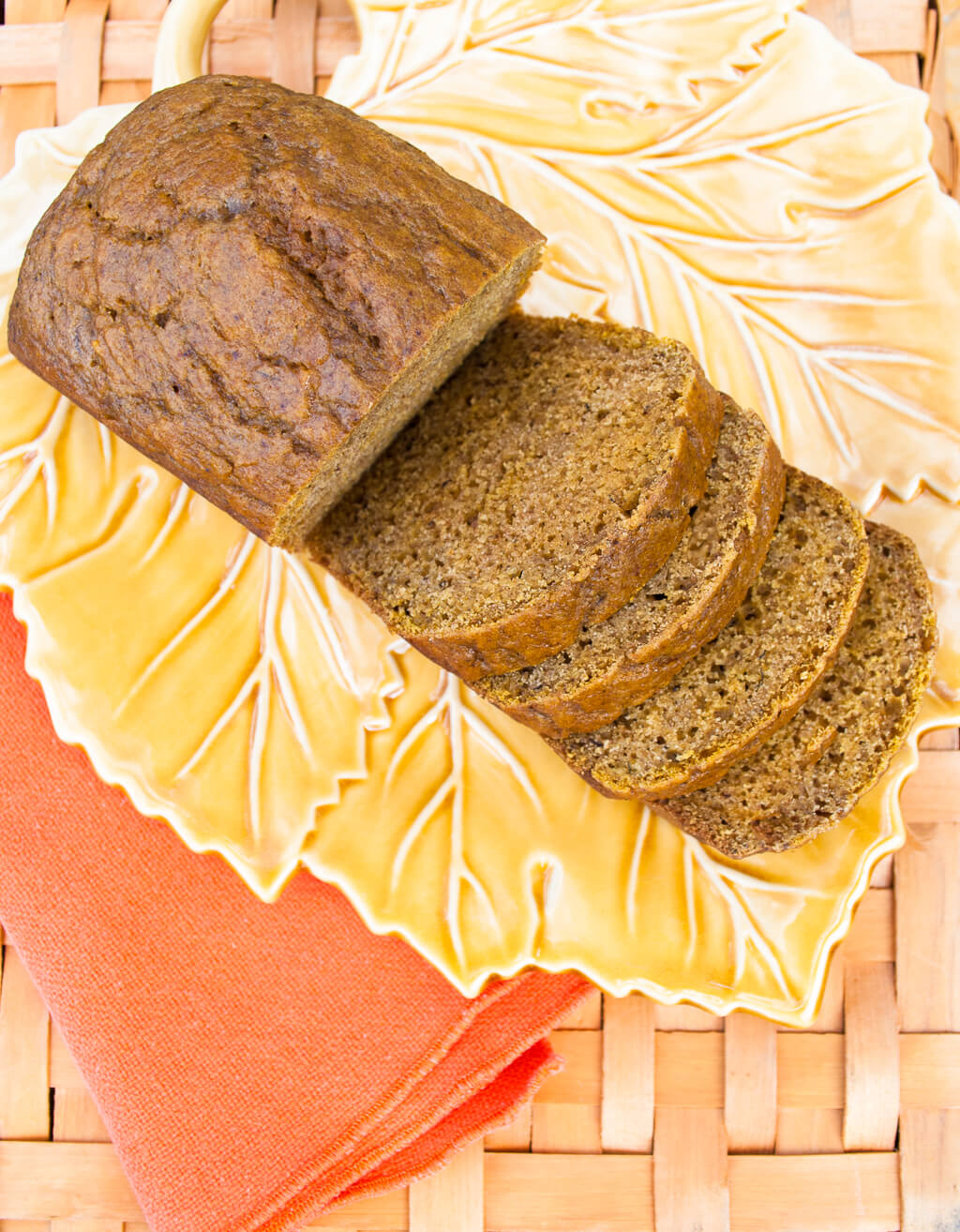 Be sure to pin this pumpkin banana bread recipe for later.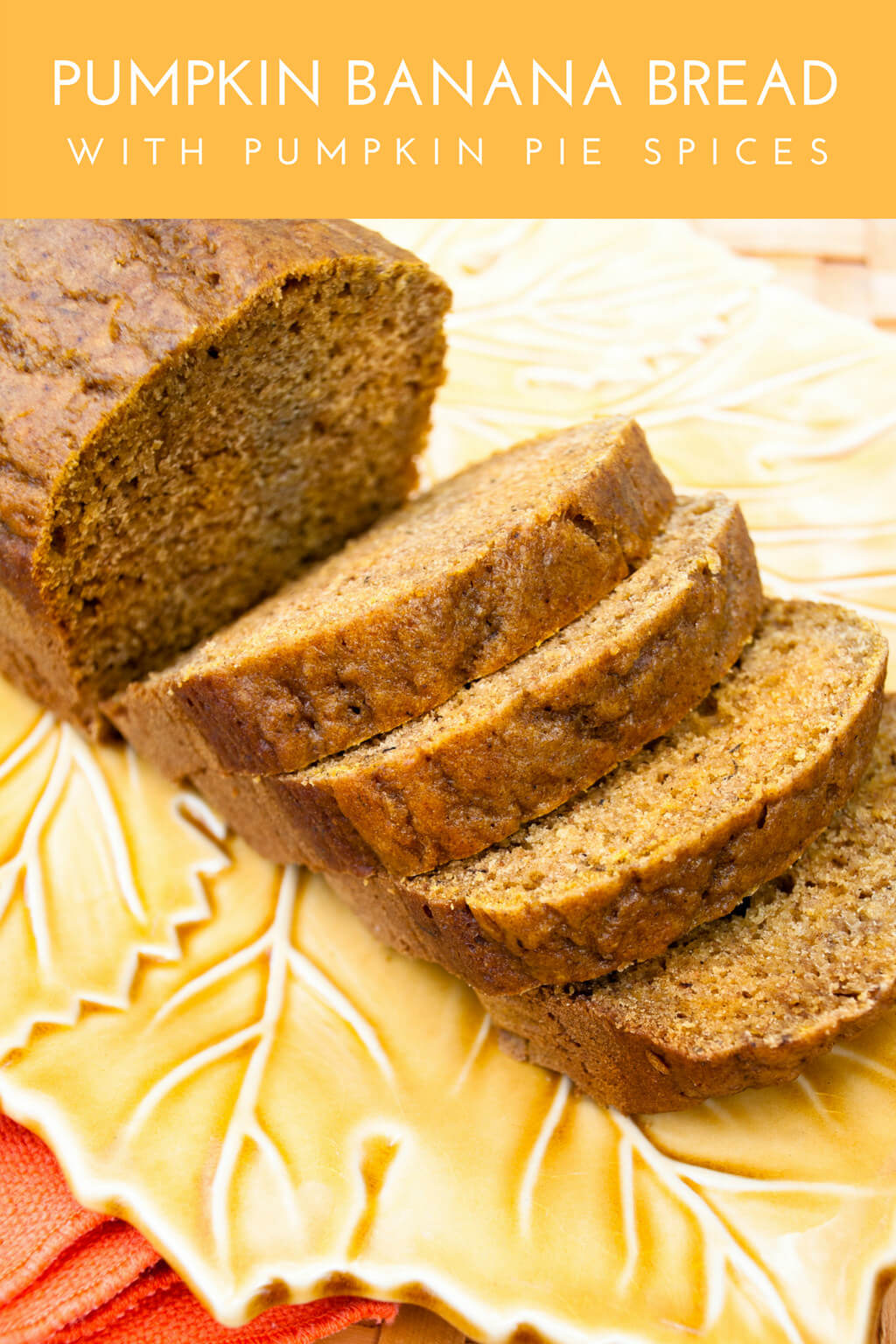 Tell me in the comments below: what do you think of this healthy easy pumpkin banana bread recipe?