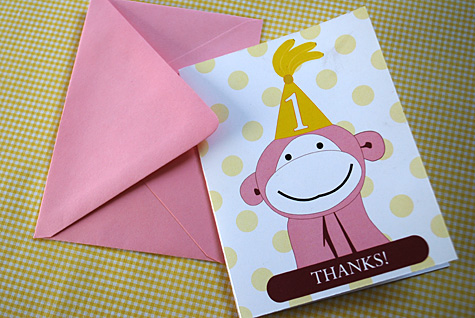 Elise loved her 1st birthday gifts and wanted to say thanks in style! I designed pink monkey thank you cards with a '1st birthday' bananas birthday party hat and yellow polka dots cards. Then I used pink and burgundy fine-point Sharpie markers to write on them.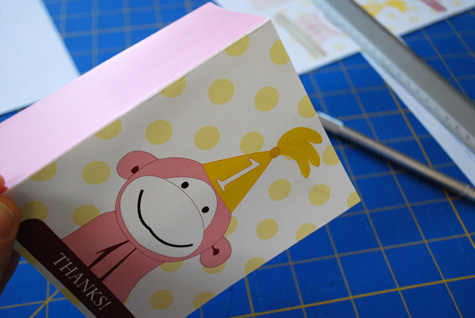 This free pink monkey 1st birthday thank you card coordinates with Elise's other free pink monkey 1st birthday party printable templates – monkey birthday party hat, month-by-month photo display of how Elise has grown, front door happy birthday signs, bubble favors, monkey thank you cards, and monkey party cake: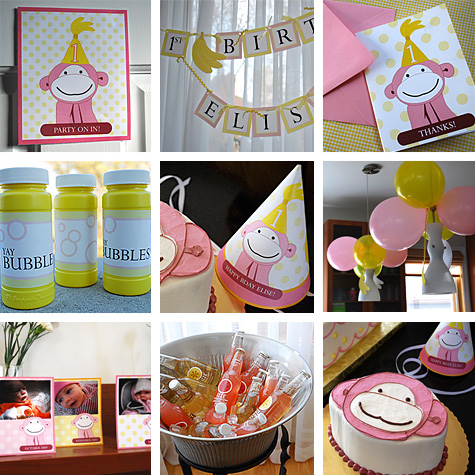 WANNA MAKE IT? Free printable template, step-by-step tutorial instructions and supply list for making my DIY free printable birthday thank you cards craft project –>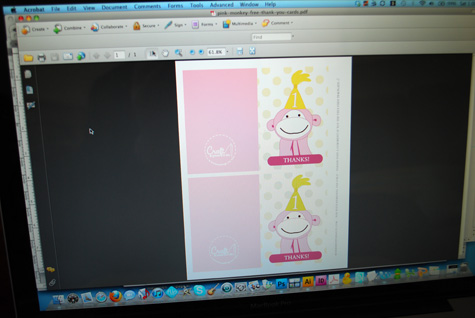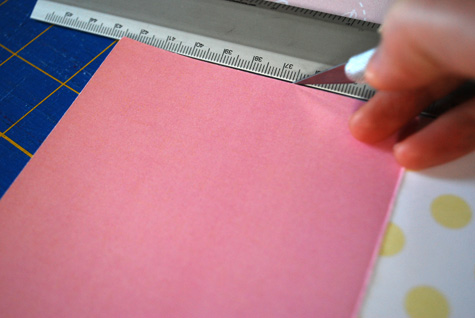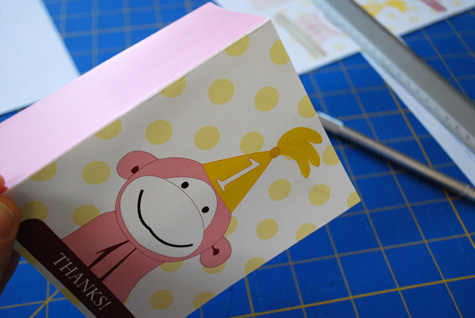 Supplies:
I can customize this printable thank you card template for you for a nominal charge – add names, change colors, change year and more – or create a custom party invitation. Just send me an email.
How to make thank you cards for the pink monkey birthday party:
Print my free thank you card template on white cardstock paper, 2 cards per page. I can change the year and colors or add names for a nominal charge.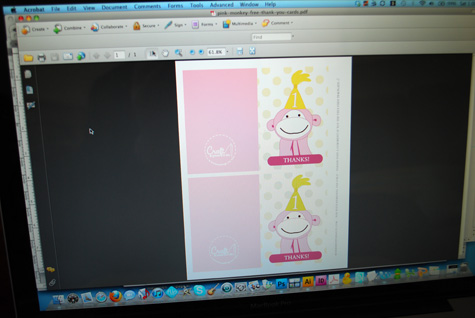 Using your paper cutter
OR Xacto basic knife set, ruler
and self-healing cutting mat, cut out your cards. Be sure to hold your ruler down tight and run the Xacto knife a couple times to make sure the edge is smooth.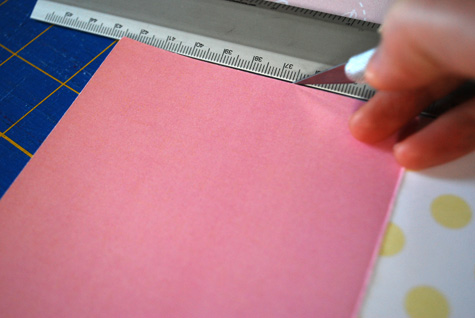 Now here's a tip to ensure your cards fold perfectly. Turn your Xacto knife upside down. Yep, upside down. Run the *back* of your knife gently down the middle along the ruler two or three times. Your goal is to just score the line, not cut through the paper, so be careful. Now you'll be able to easily fold the card in half along a perfect seam. Bananas!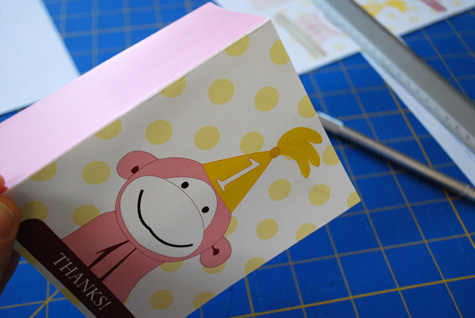 COPYRIGHT NOTE: You're more than welcome to use this free pattern and step-by-step tutorial instructions for personal use with the request that you post a comment below. Contact me for any commercial use – this includes etsy sellers. Craft and pass it on!