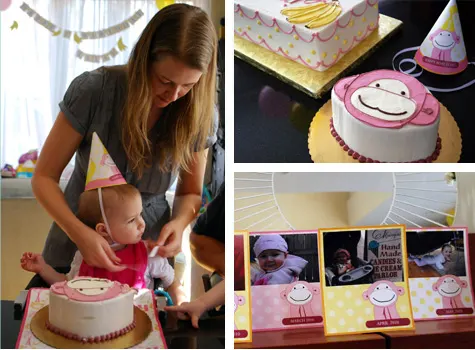 I was totally stumped trying to think of birthday party theme ideas for Elise's 1st birthday. And then Shane suggested having a Pink Monkey and Bananas 1st birthday party theme and it just felt perfect.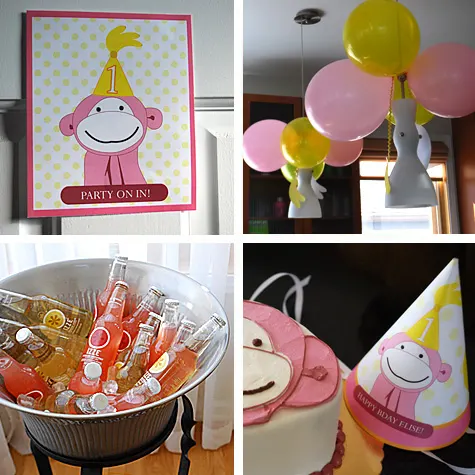 Elise has snuggled with her adorable Pink Monkey Security Blankie (by Angel Dear)
since she was just a few months old – he's her lovey and #1 bedtime friend. So I drew a Pink Monkey illustration and used the heck out of it on invitations and front door signs…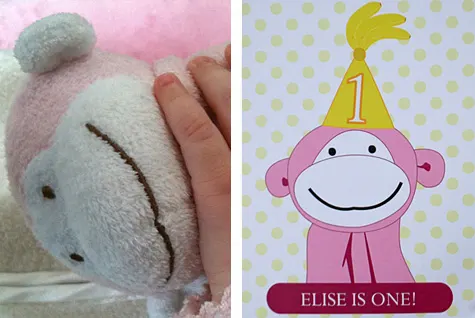 …birthday party hats, monkey thank you cards, bubbles favors, a monkey cake for Elise and bananas-filled layered sheet cake for her guests…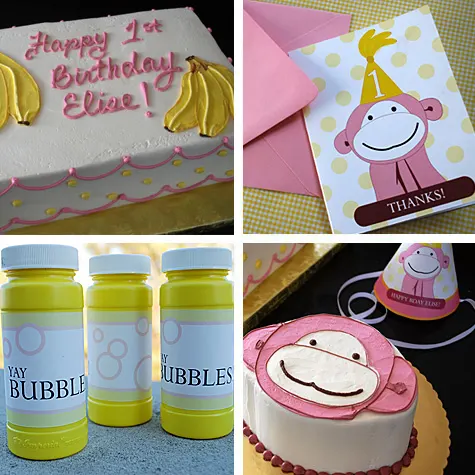 …as well as a a month-by-month photo display of Elise growing up…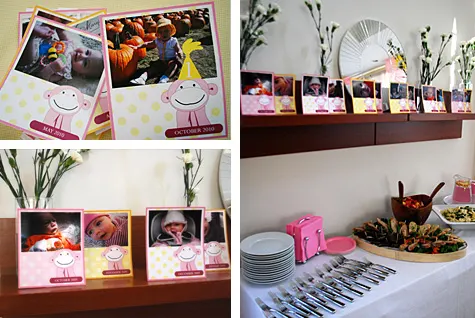 I also created a "Happy 1st Birthday Elise" banner free printable hanging sign and hung it up with yellow dot ribbon, solid yellow ribbon and vintage yellow ric-rac.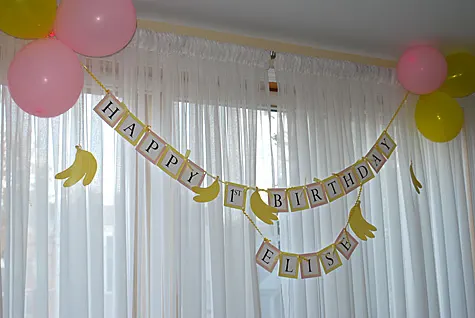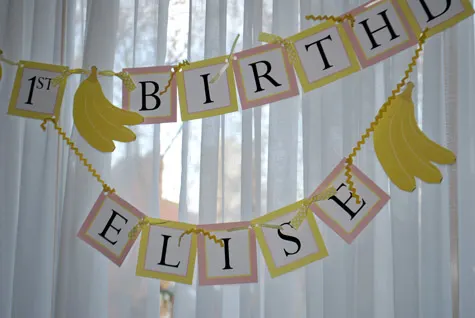 I'm giving you my free templates to throw your own Pink Monkey and Bananas 1st birthday party. I'll be posting these free DIYs over the next couple weeks:
Month-by-month photo display of how Elise has grown (coming soon)
Front door happy birthday signs (coming soon)
I can customize these printable templates for you for a very minimal cost – add names, change colors, ages and more – or create a custom party invitation. Just send me an email.
Happy 1st birthday, sweet Elise!