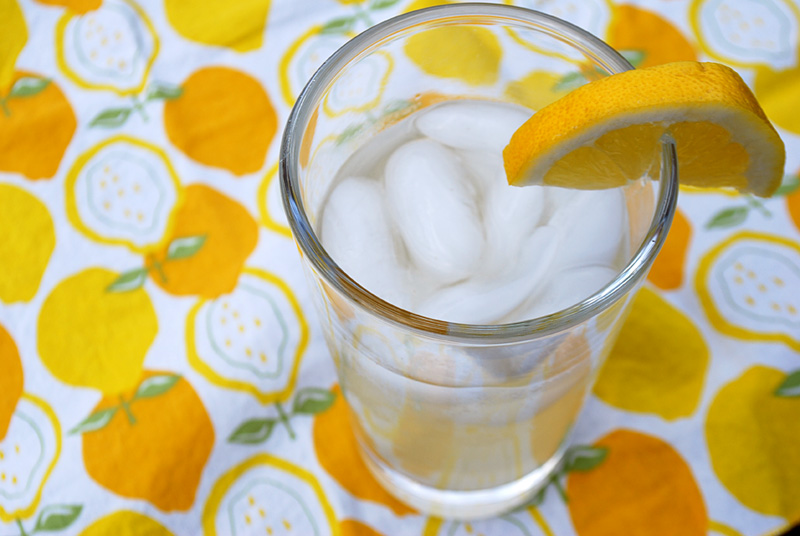 Fresh lemonade was my one true and steady pregnancy craving. I started making my own homemade lemonade cribbed from a recipe in a Sesame Street cookbook (officially "Big Bird's Sunny Days Lemonade Recipe," ha…) and I realized that making fresh lemonade is (a) really easy, (b) super cheap and (c) so much tastier than any lemonade I've ever bought at the grocery store — seriously, you'll never buy powdered lemon-flavored-whatever or schlep home a heavy bottle of pre-mixed 10% juice not-from-concentrate again.
And what's more perfect in the summer than fresh homemade lemonade? Either alone or, uh, with a little bit of mother's helper?? Get the easy fresh lemonade recipe below…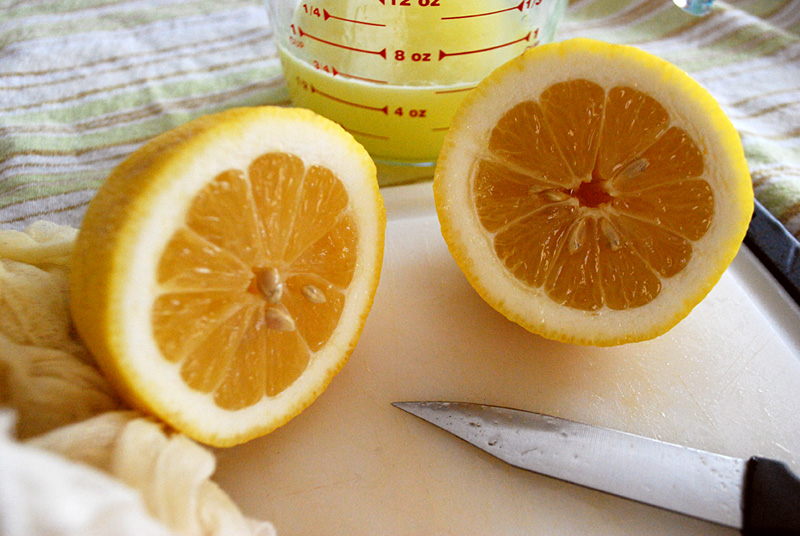 WANNA MAKE IT? Fresh homemade lemonade recipe –>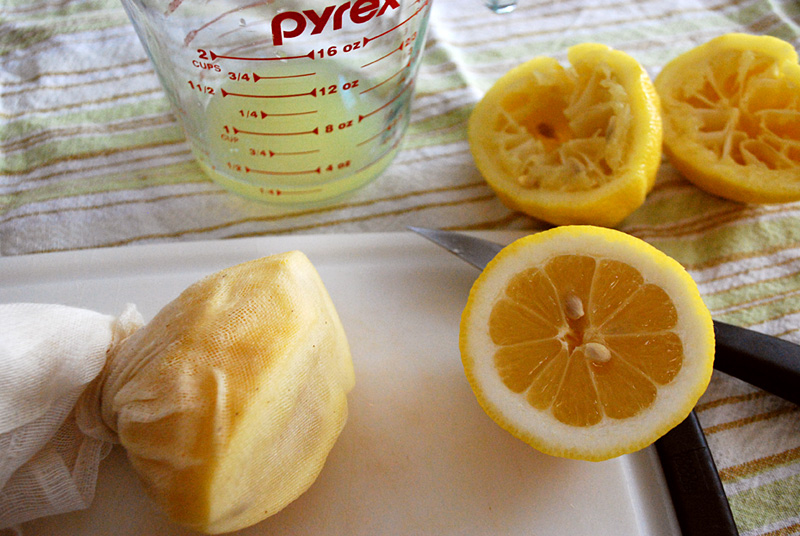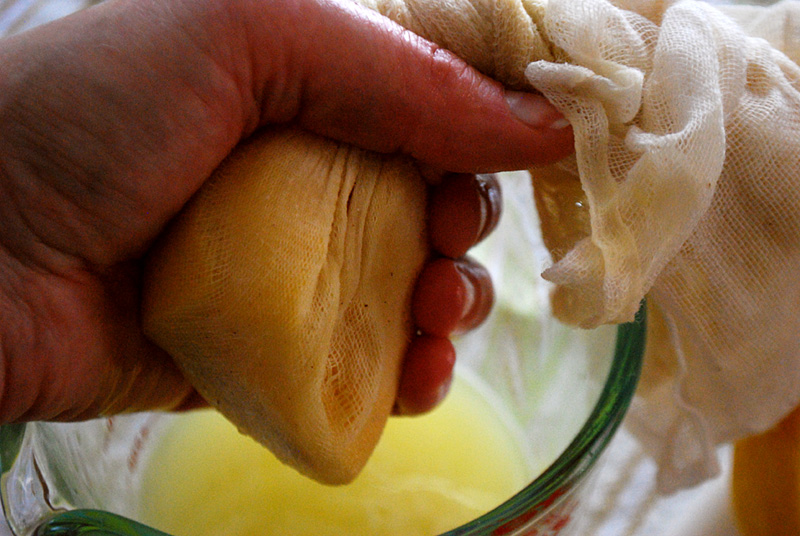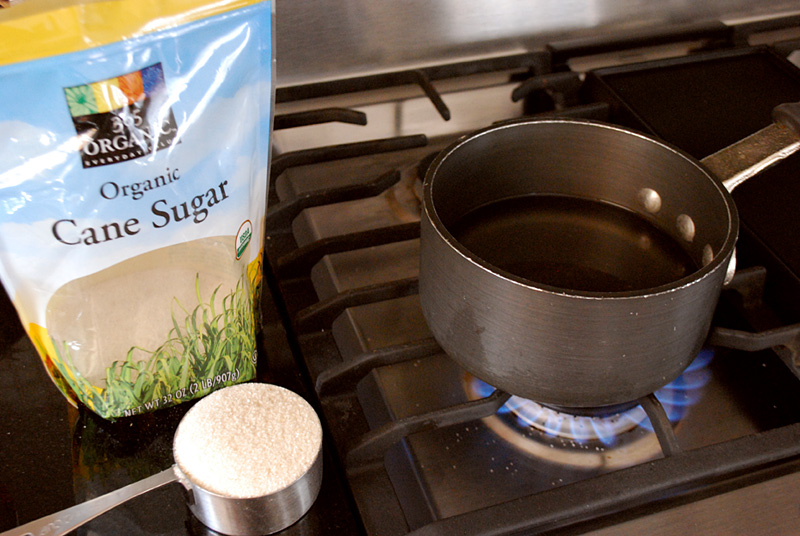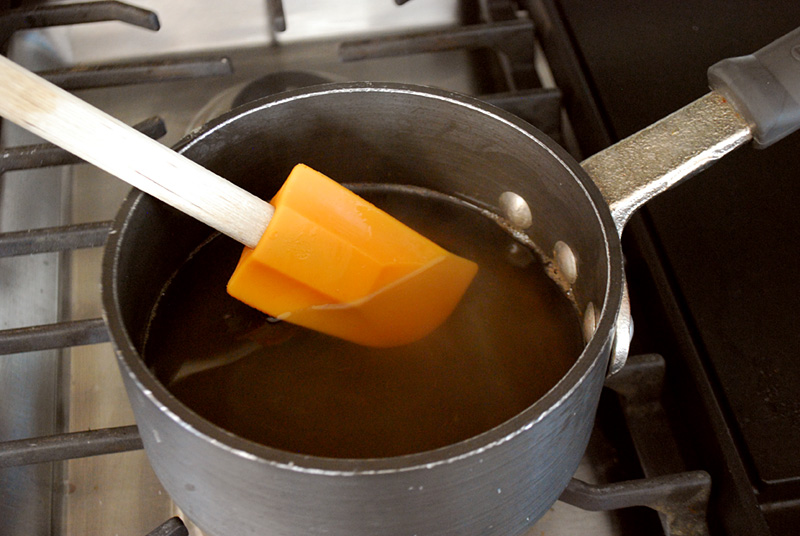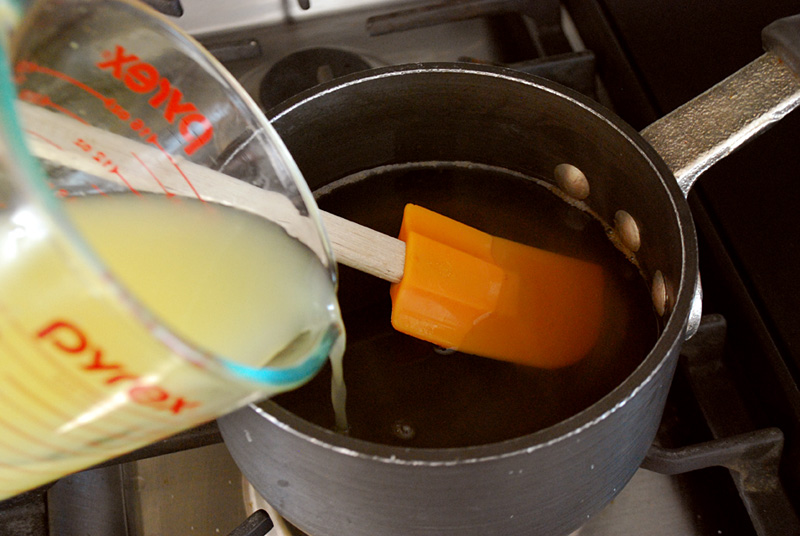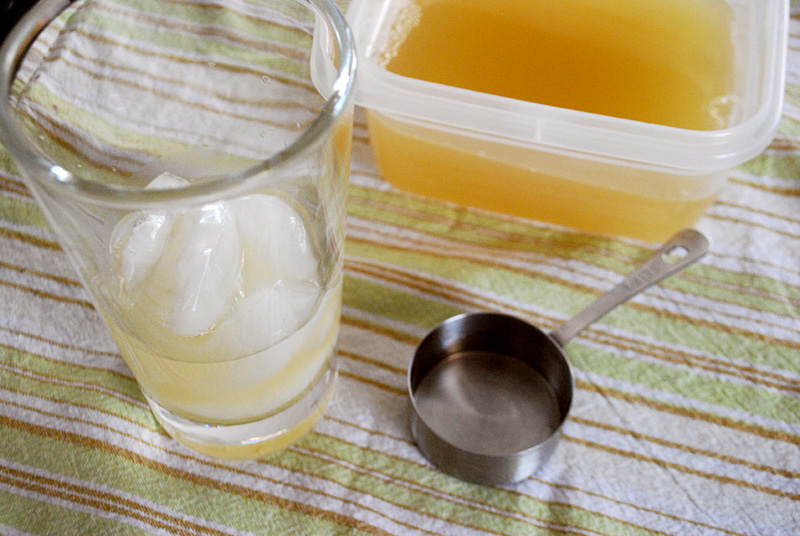 Fresh homemade lemonade recipe ingredients:
4 large lemons (try to by organic juicing lemons)
3/4 cup – 1 cup organic cane sugar (I'd like to sub this for honey sometime — let me know if you try it)
2 cups water (to make the lemonade syrup)
Ice and water or seltzer to taste
Supplies:
Measuring cups
Sharp knife and cutting board
Cheesecloth or juicer (optional)
Fork
Lidded jar or 3-cup storage container if storing syrup
Cute drinking glasses or glass pitcher
How to make a fresh homemade lemonade:
You're basically making a diluted simple lemonade syrup for this recipe. Add 2 cups of water to a saucepan over high heat.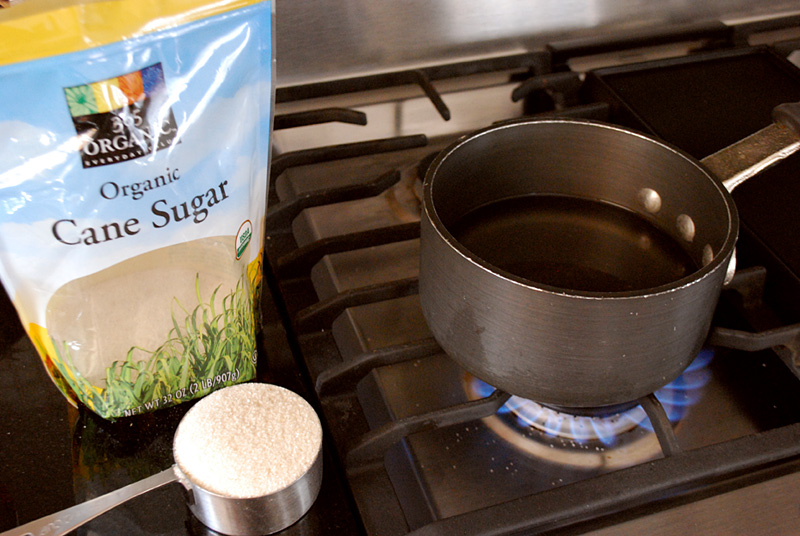 Add the sugar to the boiling water and stir until dissolved. Remove the sugar syrup from the heat.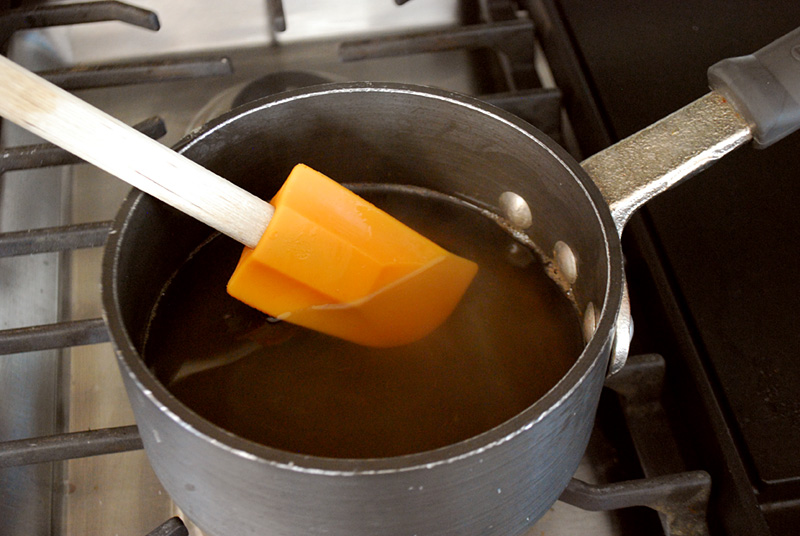 Juice the lemons — you can do this while the water is coming to a boil. Roll lemons on the kitchen counter to get the juices flowing if you will. Press hard! Then cut them in half…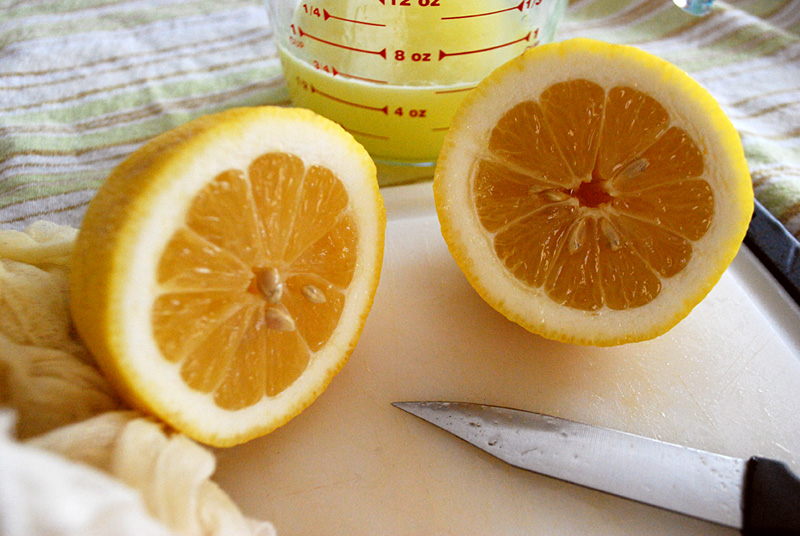 …and squeeze all the juice out through a cheesecloth to keep the seeds out of your lemonade. Honestly, sometimes I use the cheesecloth and sometimes I just use poke around with a fork and fish out the seeds that fall into the juice — the fork method will give you more pulp in your lemonade, the cheesecloth less pulp.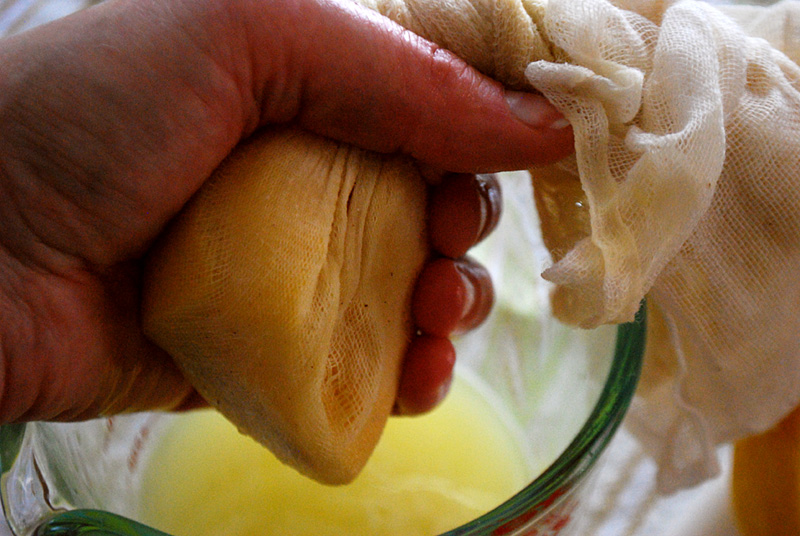 Repeat for all four lemons. You should get 1 cup of fresh lemon juice.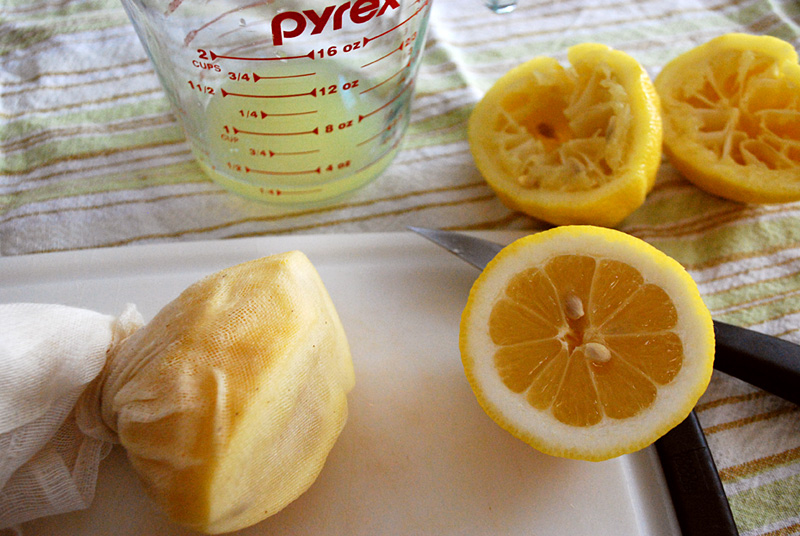 Pour the lemon juice into the cooling syrup. Set aside to cool completely.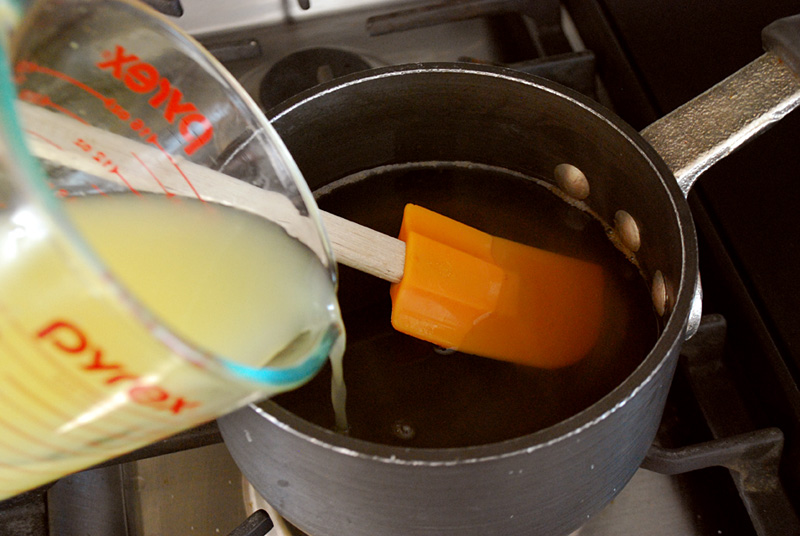 Pour cooled syrup into a jar or lidded container and pop it in the refrigerator if you're storing it. When you're ready to make a glass of lemonade, the original lemonade recipe says to place 1/4 cup lemonade syrup into a glass, add ice, and top off with cold water or seltzer. But I like it stronger so ratio-wise, most of the time I up the proportion to about 1 part lemon syrup to 2 parts water. Experiment and see what you like best. Mmm, tangy!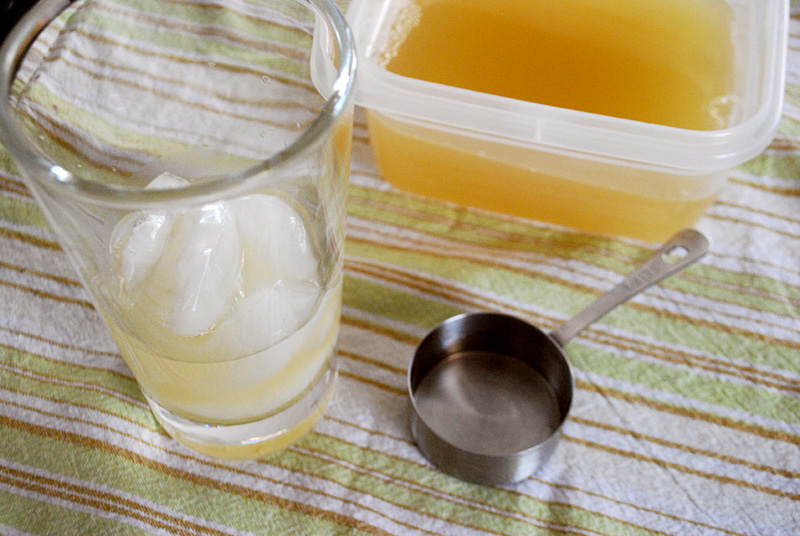 Did you make it? Please post a comment and let me know how this recipe works for you. And share your own photos at the MerrimentDesign.com Facebook page, "I made it!" flickr photo gallery or tweet a picture to @merrimentdesign.