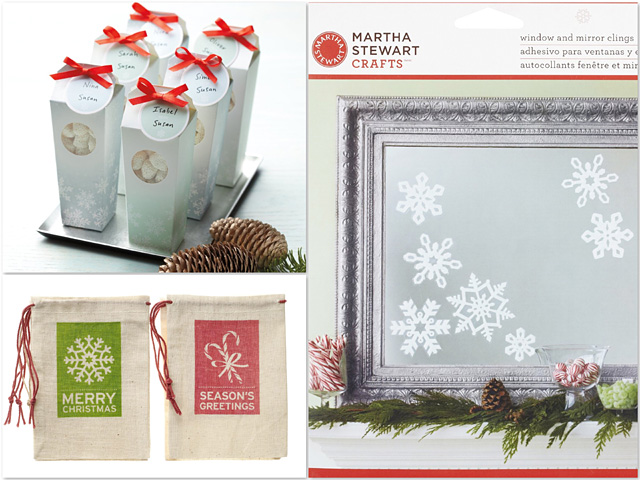 This post is sponsored by Martha Stewart Crafts. All opinions are mine.
I appreciate a good DIY shortcut especially at holiday time when decorating/baking/gifting/wrapping is so hectic. Martha Stewart Crafts has a couple new festive DIY kickstarters that I'd like to share.
I prefer to decorate for winter rather than just Christmas where I can so we can leave our decorations up longer to brighten up our Chicago winters (and I'm not always ready to take down what I just put three weeks earlier). That's why I'm a fan of the new Martha Stewart Glittered Snowflake Window Clings for mirrors and windows.
Elise wanted to put them up in her city-girl bedroom.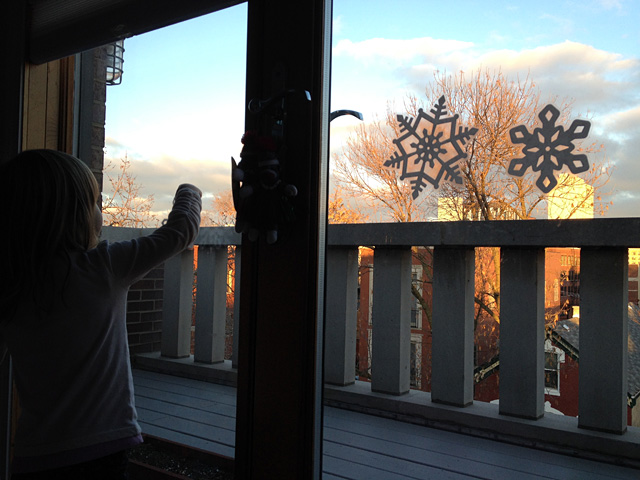 The clings were easy to use, just peel and stick. Be sure to keep the backs so you can re-use them next year.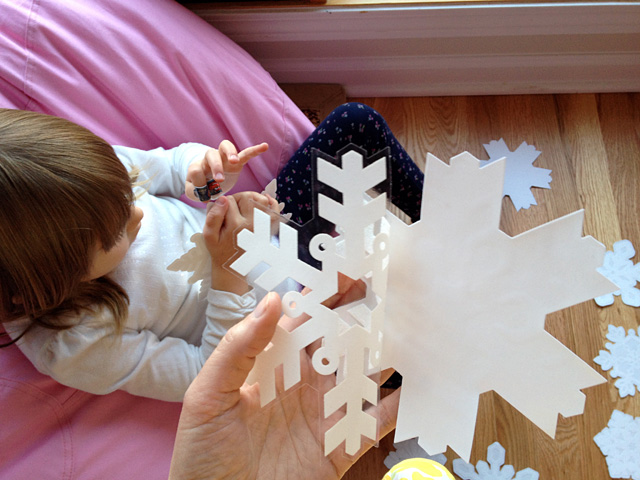 They looked so nice at sunset with the Chicago skyline in the background.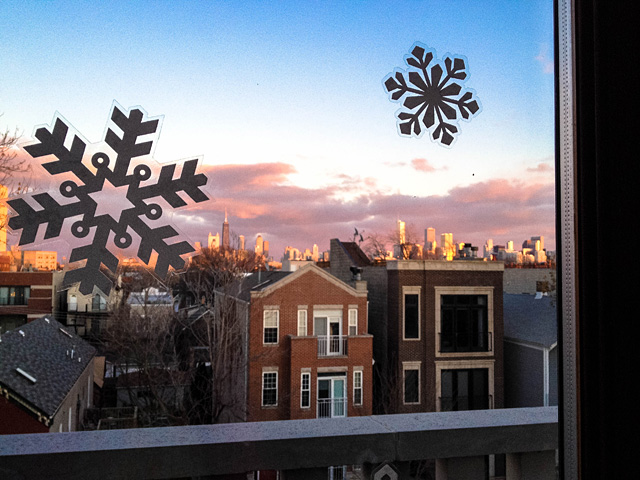 Next, I used the Martha Stewart Crafts Peppermint Winter Fabric Treat Bags to wrap up some gift cards. I just put a bit of tissue paper in it and slipped in a Fandango gift card. These treat bags are way more cute than handing someone a gift card holder, and you could use them for baked treats too.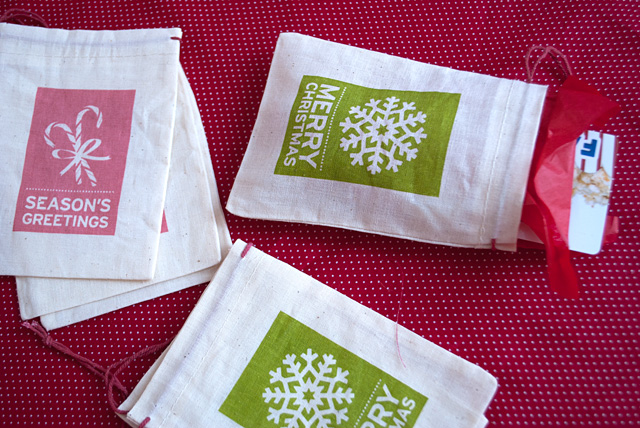 Martha Stewart Crafts has more DIY Christmas shortcuts like these ribboned die cut treat boxes. Thanks, Martha Stewart Crafts, for helping us look good for the holidays!
Like it? Share it!
The nicest way to say you like it is to pin it on pinterest, post a comment, follow Merriment Design on Facebook, twitter, pinterest, Google+ or sign up for monthly emails. Enjoy! 🙂