Step 6: Sew and attach messenger bag flap
Cut two 9.5″ X 8.5″ rectangles of fabric and one 9.5″ X 8.5″ piece of iron-on interfacing for flap. Iron on interfacing onto the outside piece of the flap.
Put the flap piece onto your cutting surface.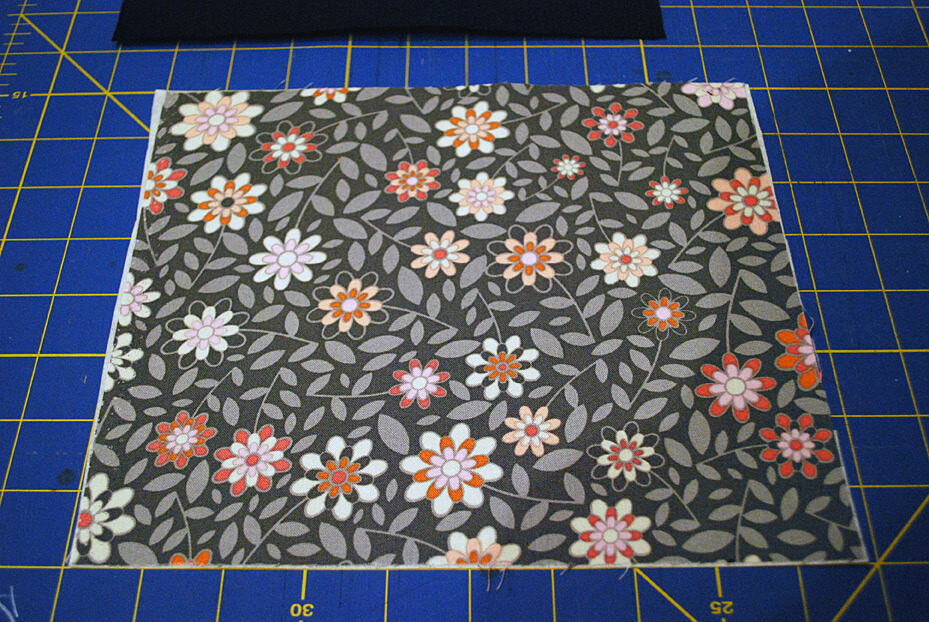 I rounded off the corners for my flap like I did on the corners of my free apron sewing project but you can leave them as corners if you'd like. If you do want rounded corners like mine, place a coaster or a glass on the bottom corners and trace the curve.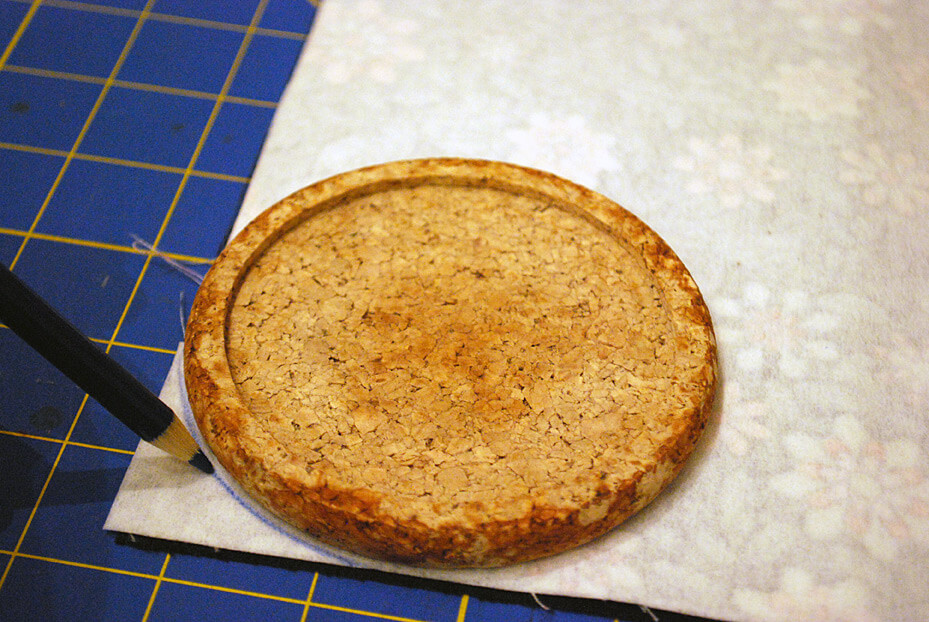 Cut off the corners and repeat on the other flap piece.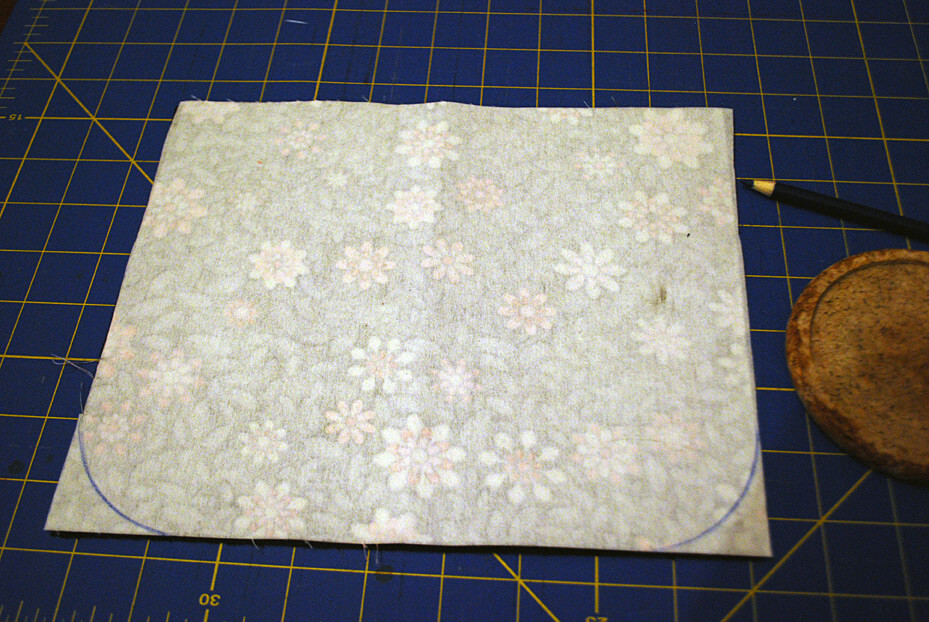 Place the flap pieces together, right sides together, and sew 1/2″ inch seams (making sure to leave the top edge unsewn so you can turn it) and clip the curves.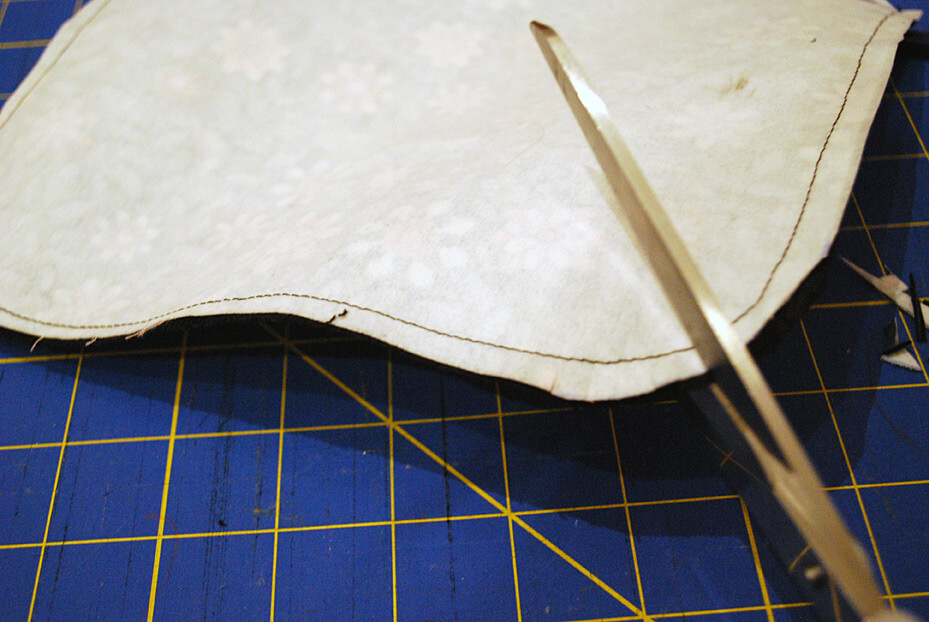 Turn the messenger bag flap right-side out.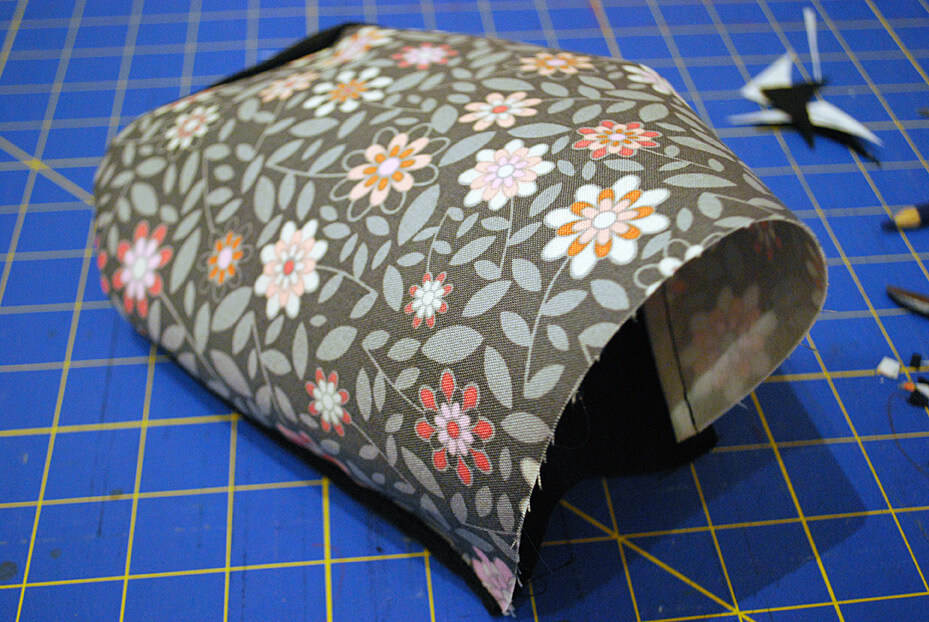 And iron it flat.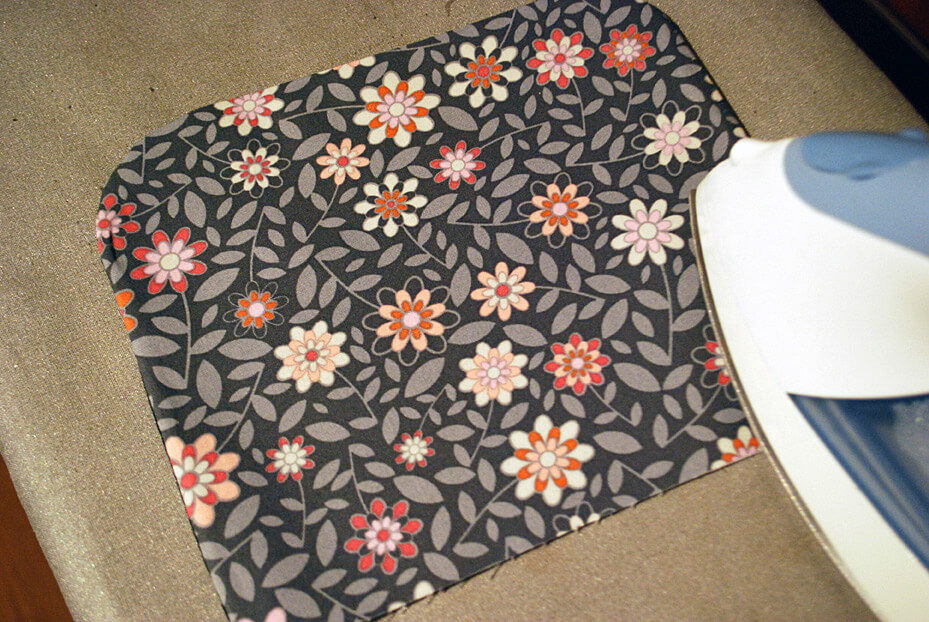 Top stitch close to the edge.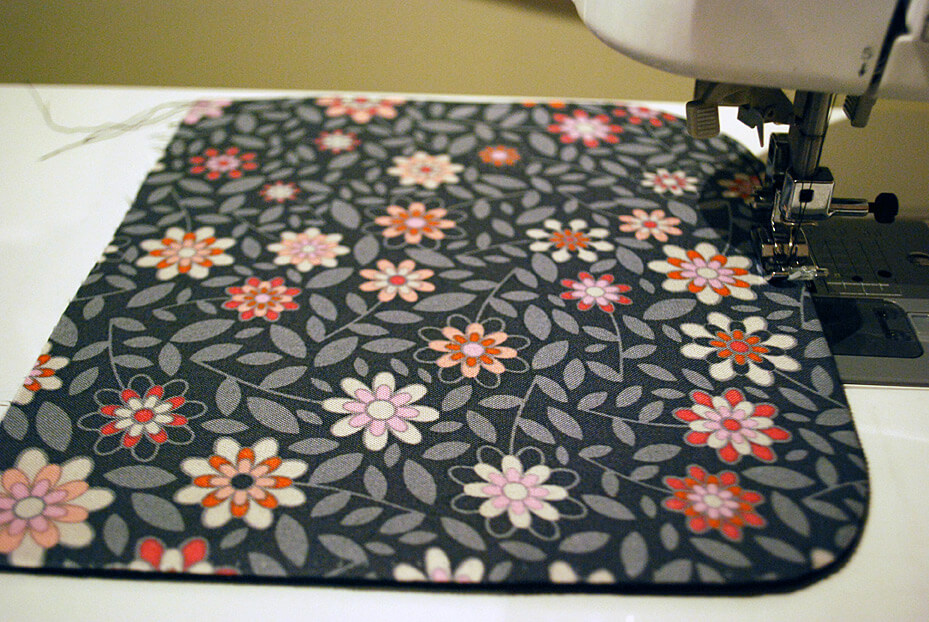 Place the right side of the flap against the back of the messenger bag. Sew the flap to the back side of the messenger bag 1/4″ from the raw edge.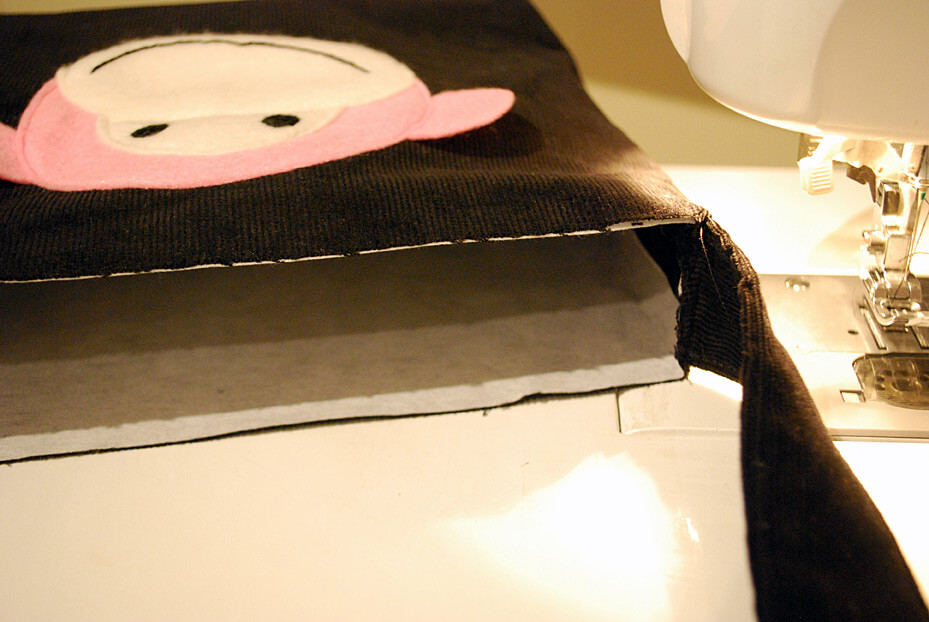 Step 7 (last step!): Attach lining to the bag
With the lining inside out, slip the outside messenger bag/straps/flap *inside* the lining so that there right sides are together. I know, it sounds weird. It'll look like this: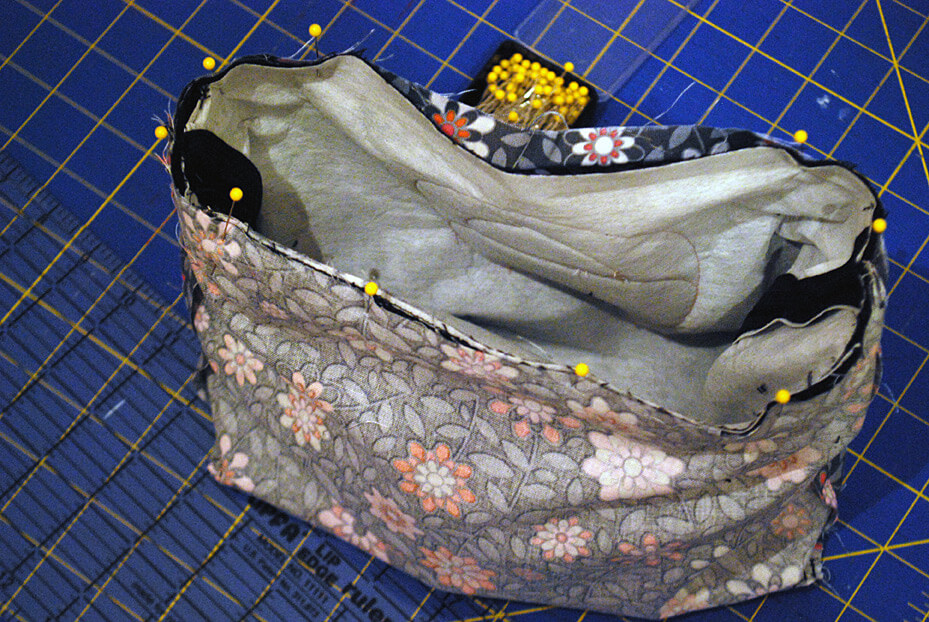 I followed this tutorial from mmmcrafts for how to do this "connect the flap" part. She has illustrations that are easier to follow than my photos so go check them out.
Sew around the lining 1/2″ leaving about 6 inches open to turn the messenger bag right-side out in a minute. Again, check out the illustrations here for a good visual.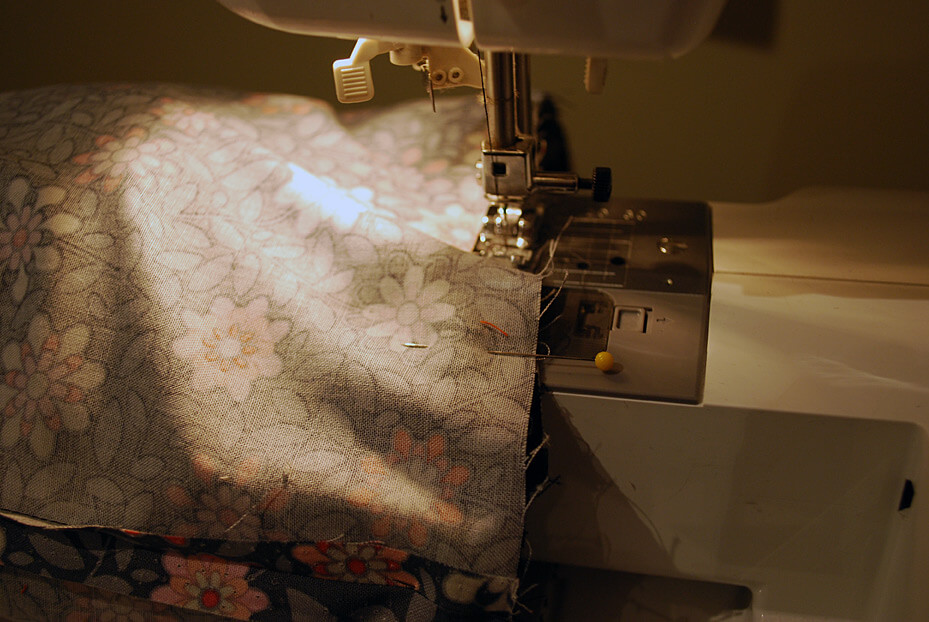 Now turn it through the open gap.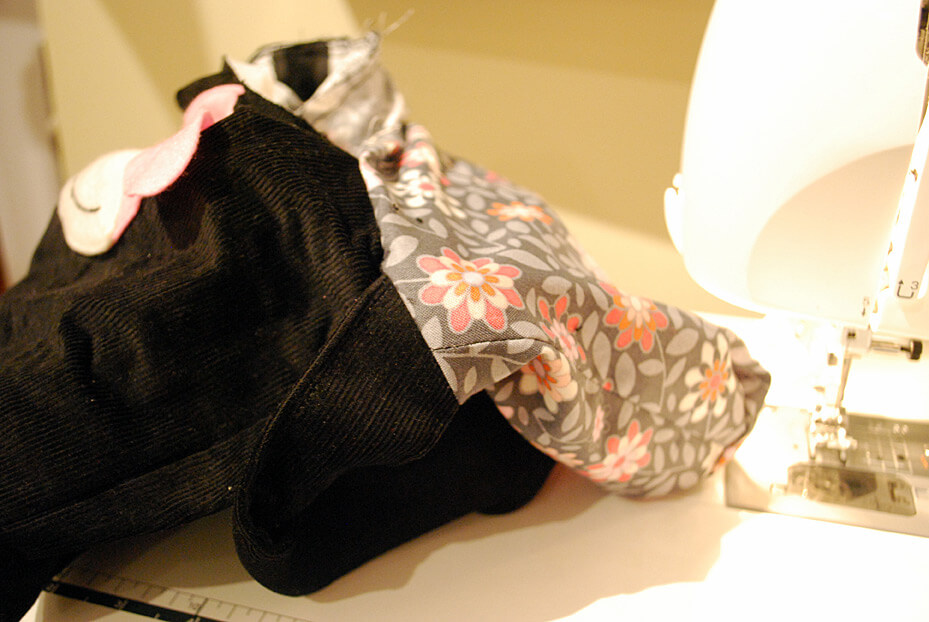 Pin the open gap shut…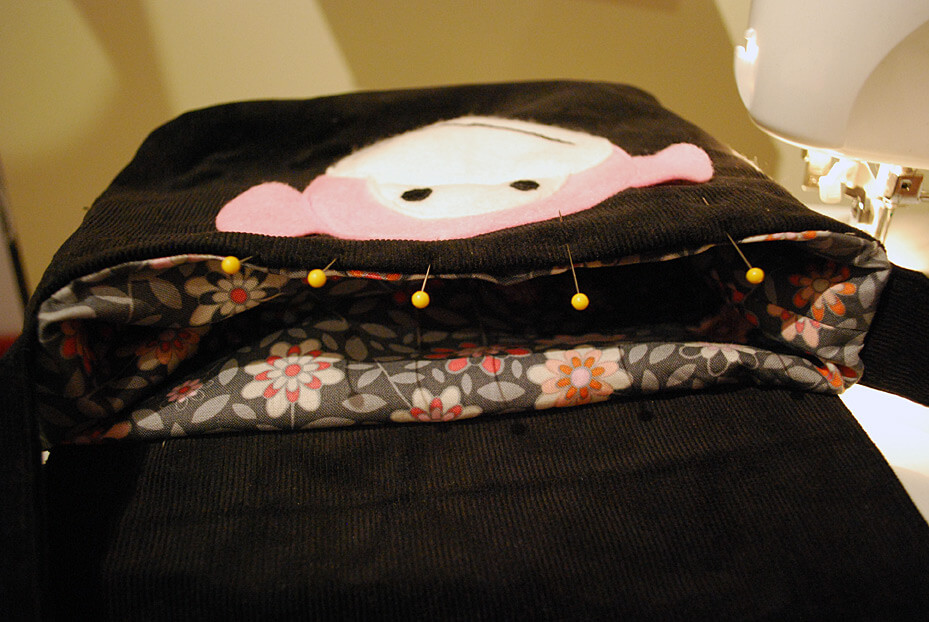 …and iron (or vice versa).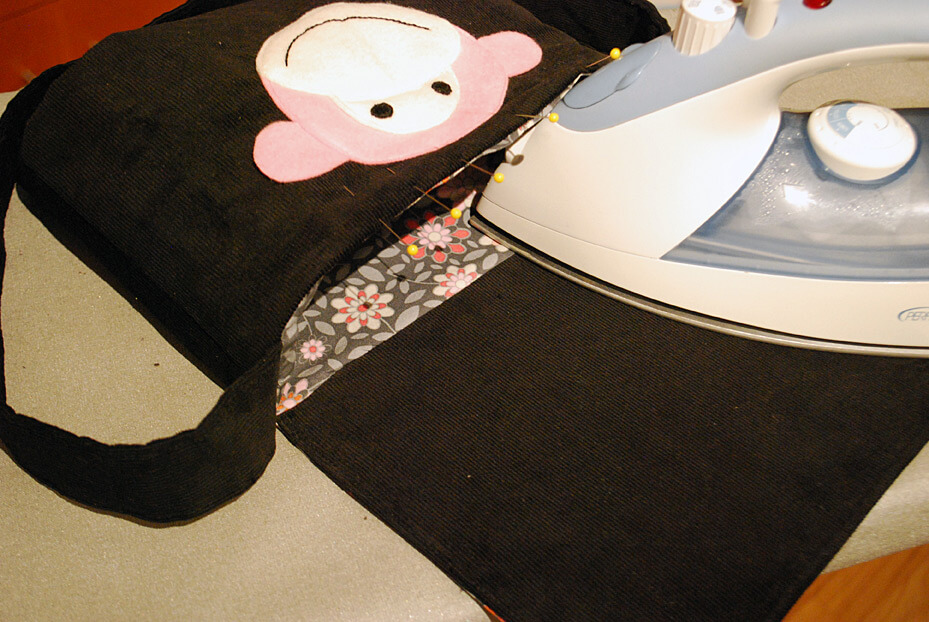 Topstitch around the messenger bag edge which will close your open gap…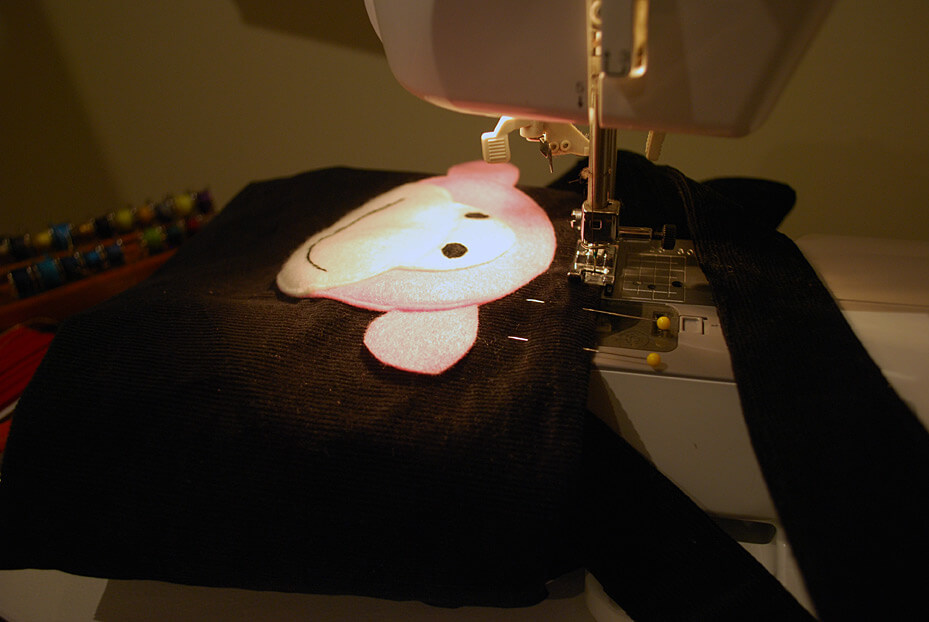 …and also reinforce the flap a bit more.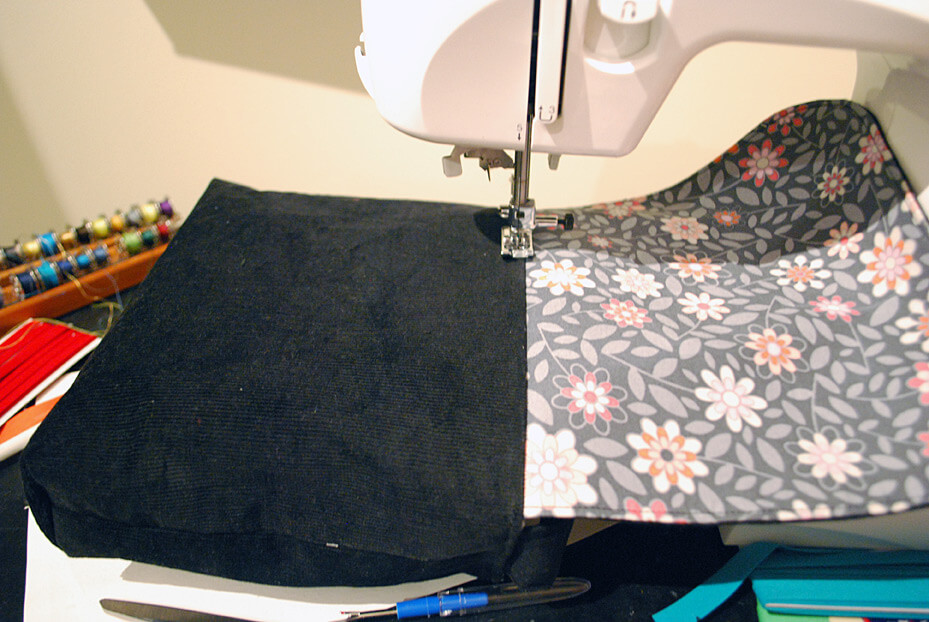 I added some VELCRO Brand Fabric Adhesive fasteners (if you want to use the sew-on fastener then you can affix those earlier when you're making the bag outside and flap). Now it's ready for your kid to fill with Thomas the Train and other take-along treasures.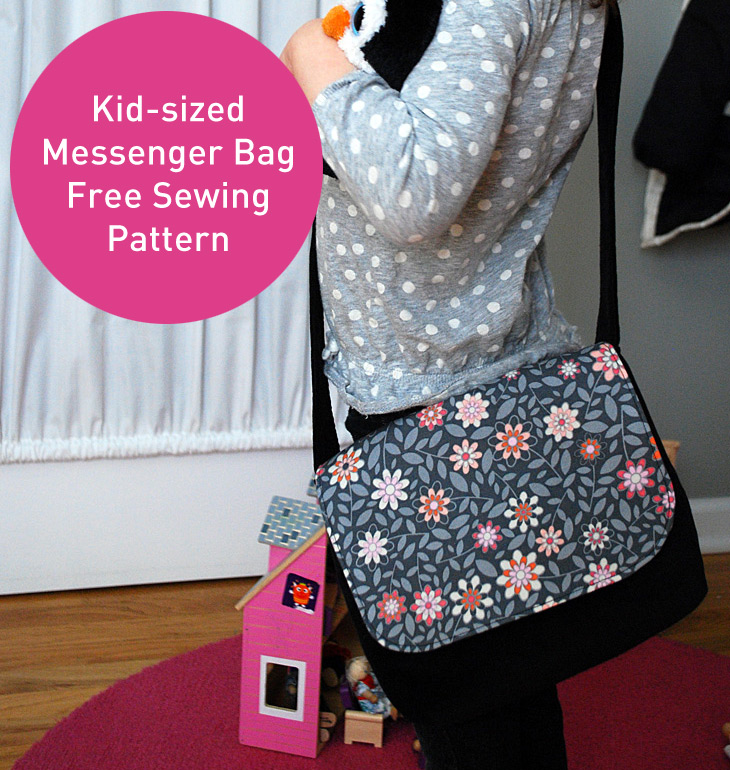 Be sure to pin it for later.

And here's a longer step-by-step pin:

—
Like it? Share it!
The nicest way to say you like it is to pin it on pinterest, post a comment, follow Merriment Design on Facebook, twitter, pinterest, Google+ or sign up for monthly emails. Enjoy! 🙂
Copyright stuff: You're more than welcome to use this free project and tutorial for personal use. Contact me for commercial use and etsy sales.