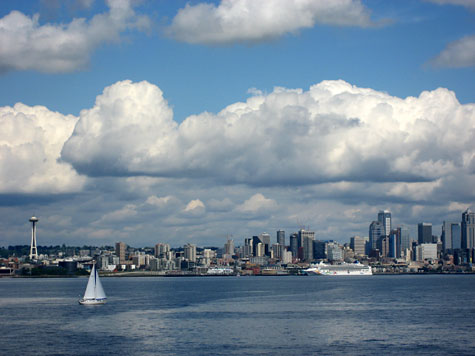 Shane had a business trip in Seattle so I was excited to join him for the weekend. We had such a good time in the Pacific Northwest, red-eye flight aside, and I've been humming Would? to myself all week. Here are a few Seattle inspirations for you on this fine Friday: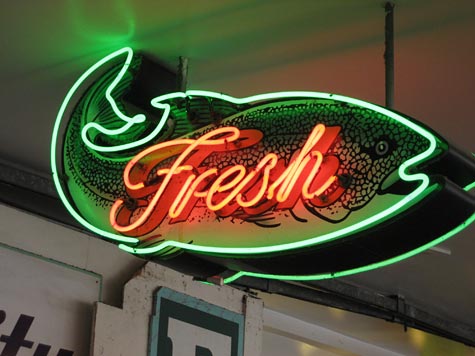 Neon. It's no secret that I have a serious crush on neon. I like to think that Seattle is sprinkled with neon signs to help it cut through gray days.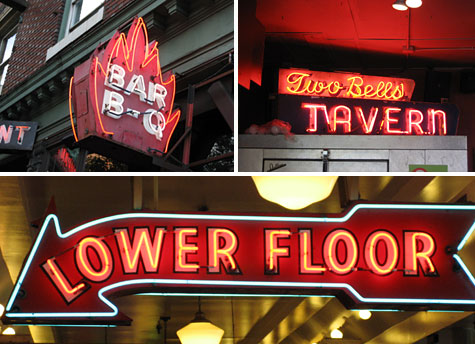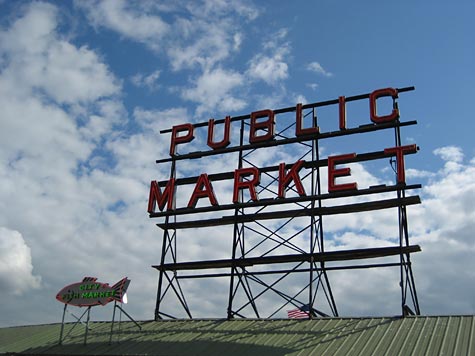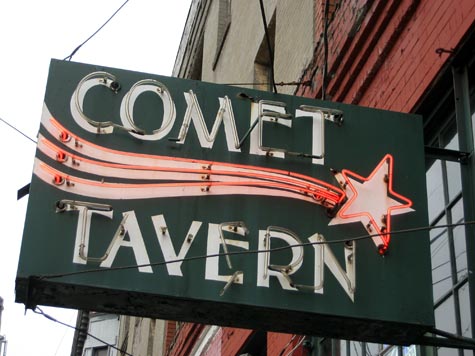 Someday when my childhood plan of hanging collected neon signs in the finished basement of my future home, a Comet Tavern replica is going to be high on the list. Dream big.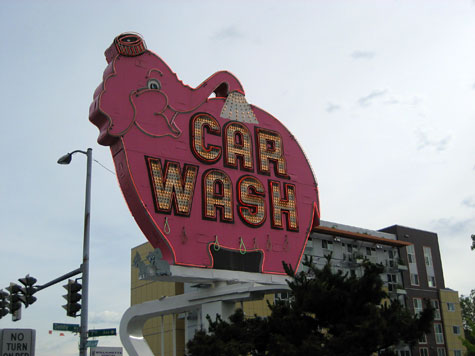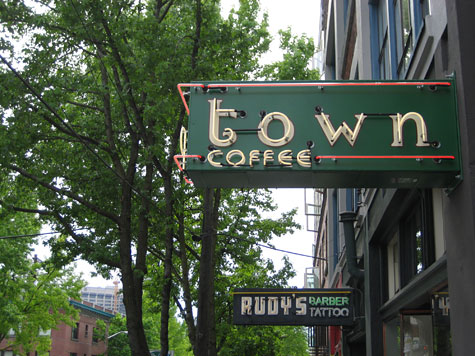 The Solstice. Yay! June 21st happened to be the Summer Solstice Parade in Fremont. After a stellar breakfast at Persimmon Shane and I staked out a spot on the crowded 36th Street.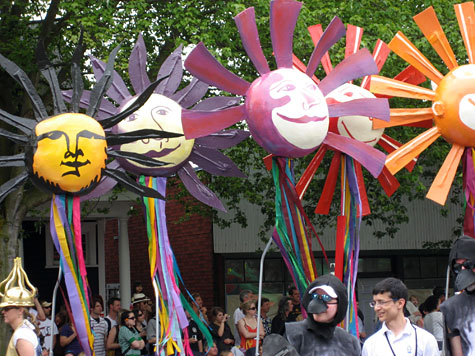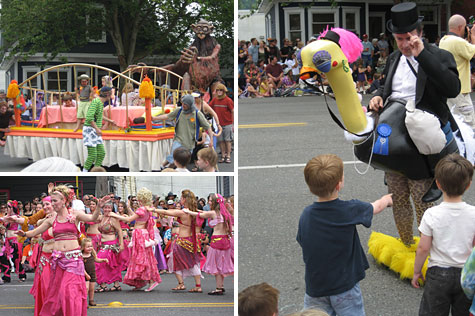 I loved the energy and the creativity people put into their costumes. And check out how creatively the naked bikers painted their bits.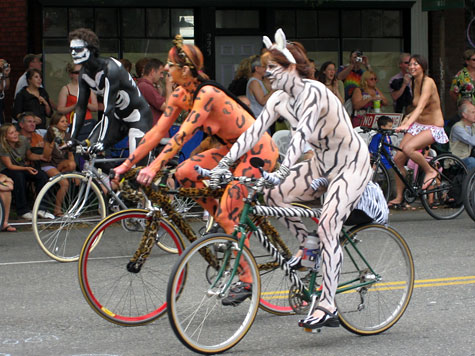 One cool idea I saw that would be great for Halloween was a group of people dressed as sandwich elements — bread, bologna, lettuce, tomato — who would walk around individually and then run together and "sandwich" each other. Video montage of sandwich hugs, bubbles, costumes and bits below …although please avoid playing if you're easily offended.
Fresh seafood. Couldn't get enough of it. Crab, clams, salmon, tuna, you name it. Walking through the Pike Place Market was a trip.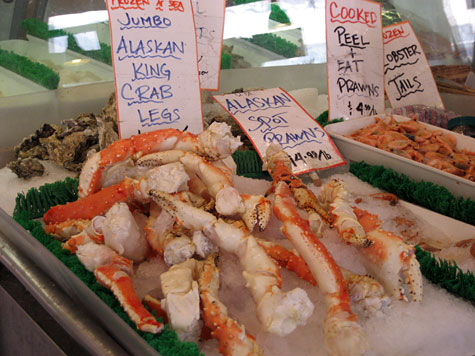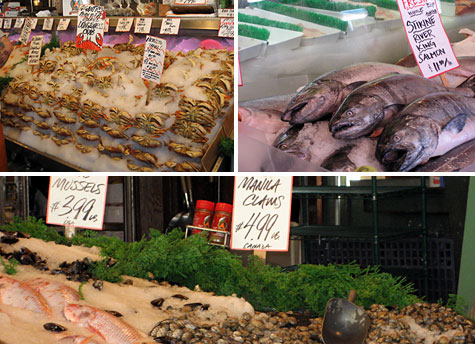 Warm Nuts. How best to gracefully put the solstice parade and warm nuts together in one blog post? Well regardless, under a neon glow Two Bells served throwback warm mixed nuts to bar patrons. Next time I have guests over I'm putting these guys in the microwave.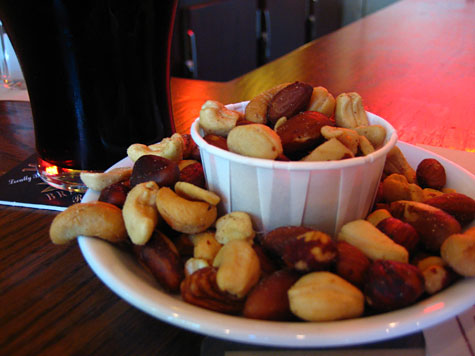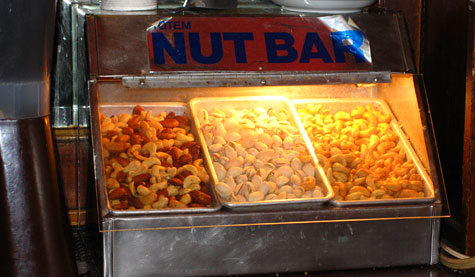 Best thing about traveling is my mind has a chance to think and wander. Thanks, Seattle, for an inspirational weekend!