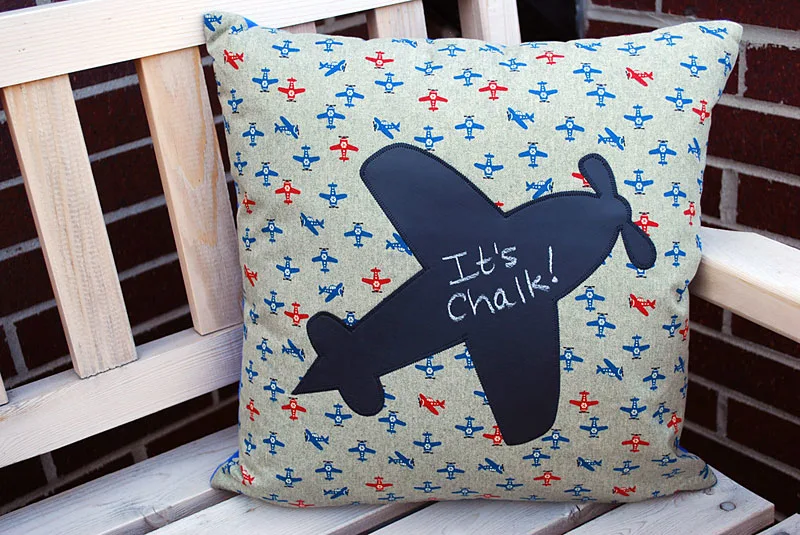 Updated: Congratulations to Sarah G. who was randomly selected by Rafflecopter. Sarah G. said she is going to make "labels for my daughters fabric toy bins!" I think that's a great idea, and we'd love to see it.
I asked entrants what they planned to make with it. Kris Hackbart said she would make labels for burlap bags. Ashley Owen Brundage said she'd make placemats for her kids. Robin Sheridan said she'd make a growth chart. Anastasia Stancil said she'd make tee shirts. All fun ideas that would work either with regular chalk or chalk markers that only erase with water (love the markers).
+++++
In the past couple years everything has gone chalkboard. There's chalkboard vinyl wall decals, chalkboard paint like I used on my chalkboard lids for baby food jars (now also in pink and blue) — and of course, my favorite chalkboard product, chalkboard fabric.
This giveway is for two 10″ x 13″ cut sheets of chalkboard fabric – perfect for a sewing project like my Chalkboard Pillows or Christmas Advent Calendars or Chalkboard Gift Tags or whatever else you can dream up. Or you can check out my birdie and dinosaur chalkboard pillows for sale at UncommonGoods for inspiration.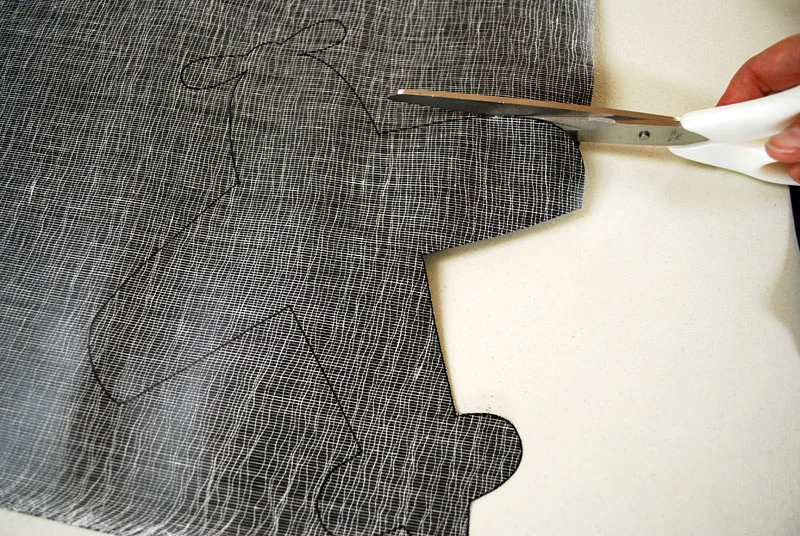 Chalkboard fabric is awesome because it's easy to cut, easy to sew, and works like a charm. You can either use regular ol' chalk, or you can upgrade to chalk markers that only erase with water (love the markers).
So …what would you make with if you won this chalkboard fabric?
To enter: See that little gray box below? Please log in the box below using Facebook, click the green "+1″ entry button and follow the instructions — I'm once again using a new service for this giveaway called Rafflecopter so lemme know what you think. And if you have any trouble just post a comment below and I can help – BUT be sure to use Rafflecopter to officially enter the contest. Good luck!