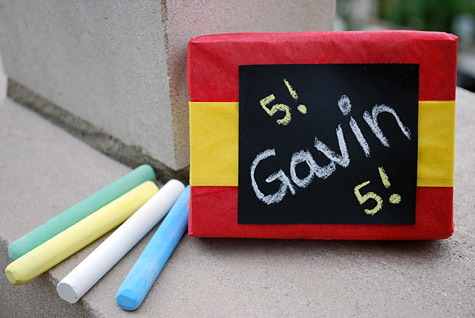 Today I popped by my friend Anne's to drop off gifts for five-year-old son, Gavin, and her newborn son, Graham. I recycled and altered my chalkboard gift tags idea to wrap Gavin's birthday treat.
Supplies:
Wrap your gift with the red tissue paper. Cut a strip of the yellow tissue paper and fold each side towards the middle to make a stripe. Wrap the yellow strip around the gift and tape. Cut a square of the chalkboard cloth fabric and tape to the top of the box. Write on the gift using chalk.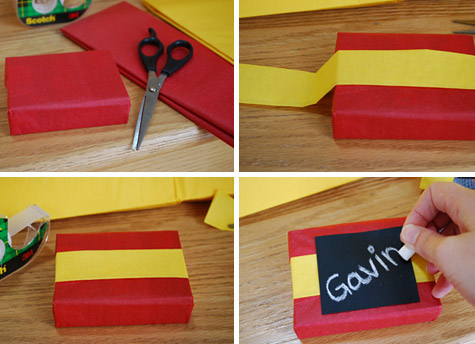 Anyone else sick of wrapping baby gifts in yellow, baby blue and pink? I wrapped baby Graham's tie baby onesie bodysuit and U2 lullaby renditions
(for longtime fan Anne) using orange tissue paper and a bright blue silk ribbon …a classic complementary color pairing.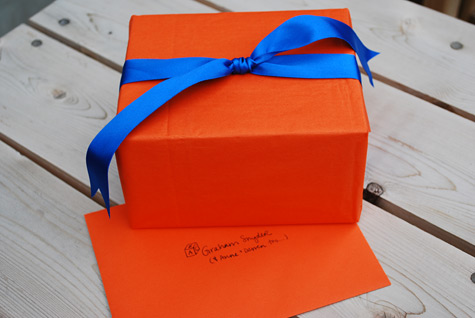 This super cute card from Paper Doll topped it off: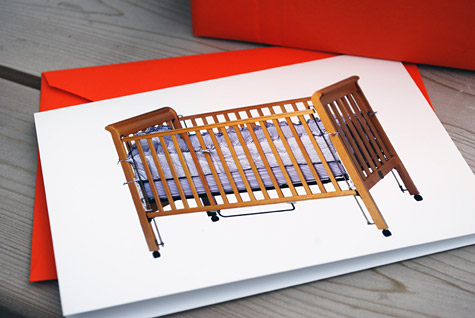 Want more wrapping ideas? Check out telephone wrapping paper and cookie jar wrapping paper.