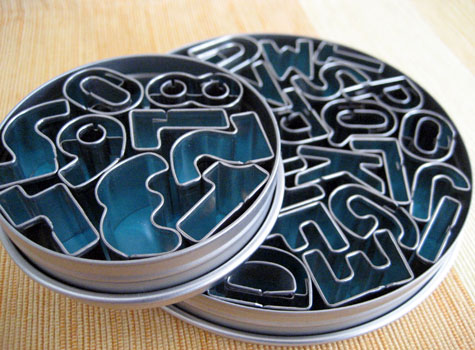 Ooh, I have a new toy.
I decided to order Mini alphabet & numbers cookie cutters
from Amazon.com. Paid shipping and everything just to have them on hand should I choose to use them. And I'd like to use them soon. So tell me …what inspirational ideas do you have for them?