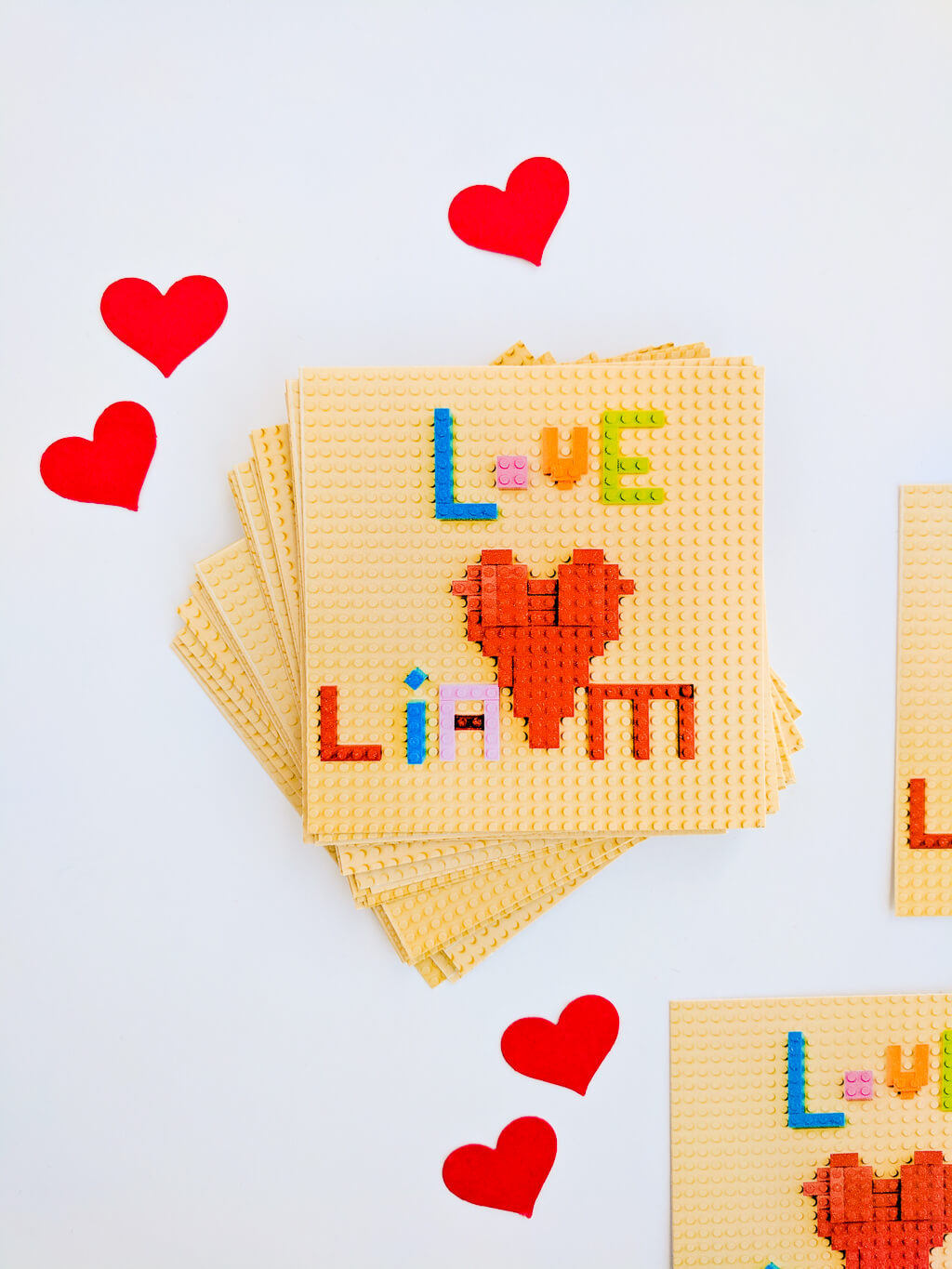 Make this quick and easy DIY LEGO valentines idea that's fun for kids and parents to make together. It takes less than an hour and you can print and cut as many free kid's classroom valentines as you need at home — I'll show you how to do it. And the best part? Your kid gets to play with LEGOs!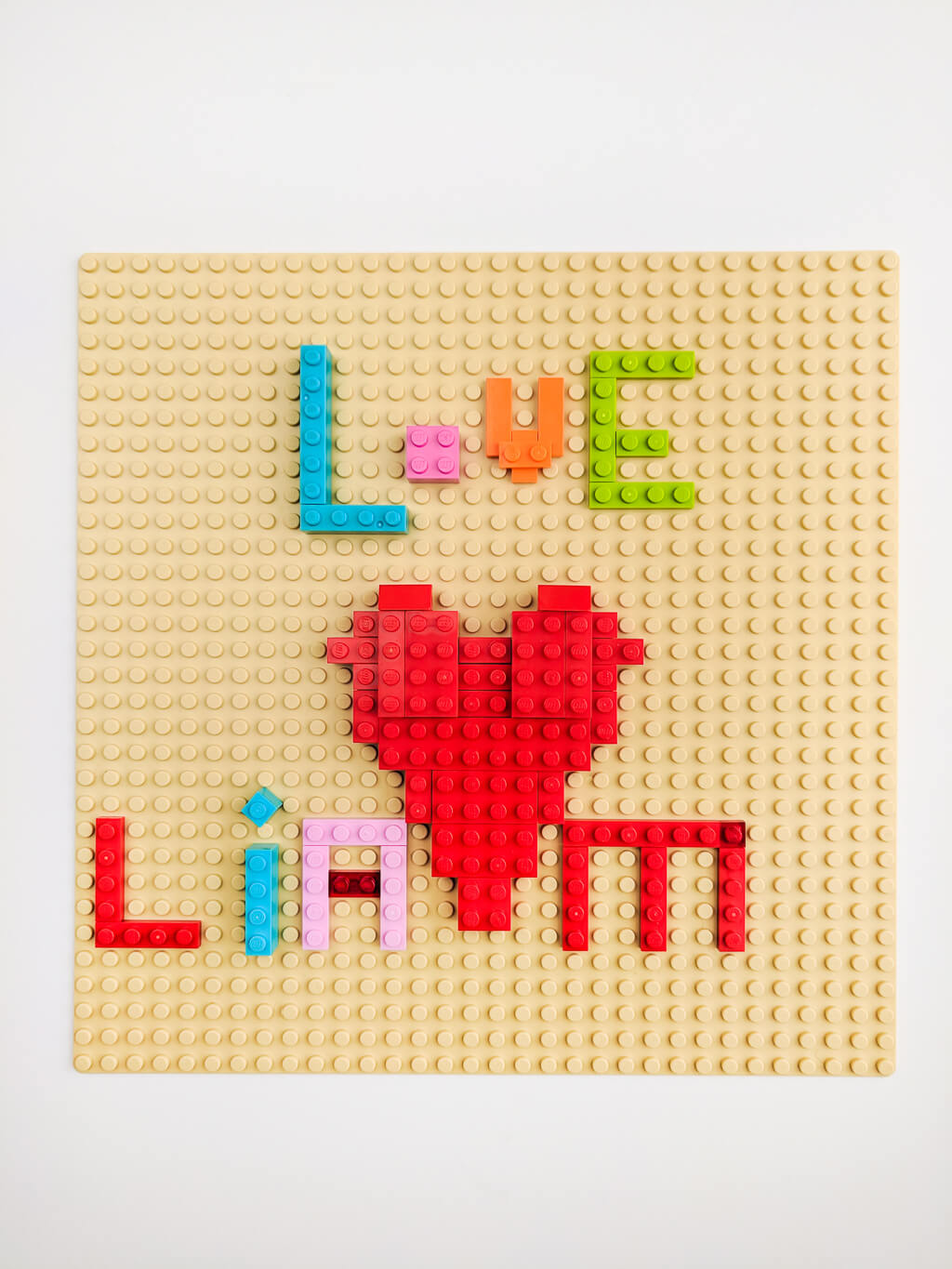 Liam was procrastinating on making his classroom valentines. Last year, he made 35 super cute Dino-Mite dinosaur valentines from Paper Source (with affiliate links in this post) and they were adorable but took f-o-r-e-v-e-r. Two years ago, we bought boxed Planes ones at Walgreen's (which as you know for me is hard to admit). This year, I wanted Liam to make something originally him that would be more fun and take less time: LEGOs!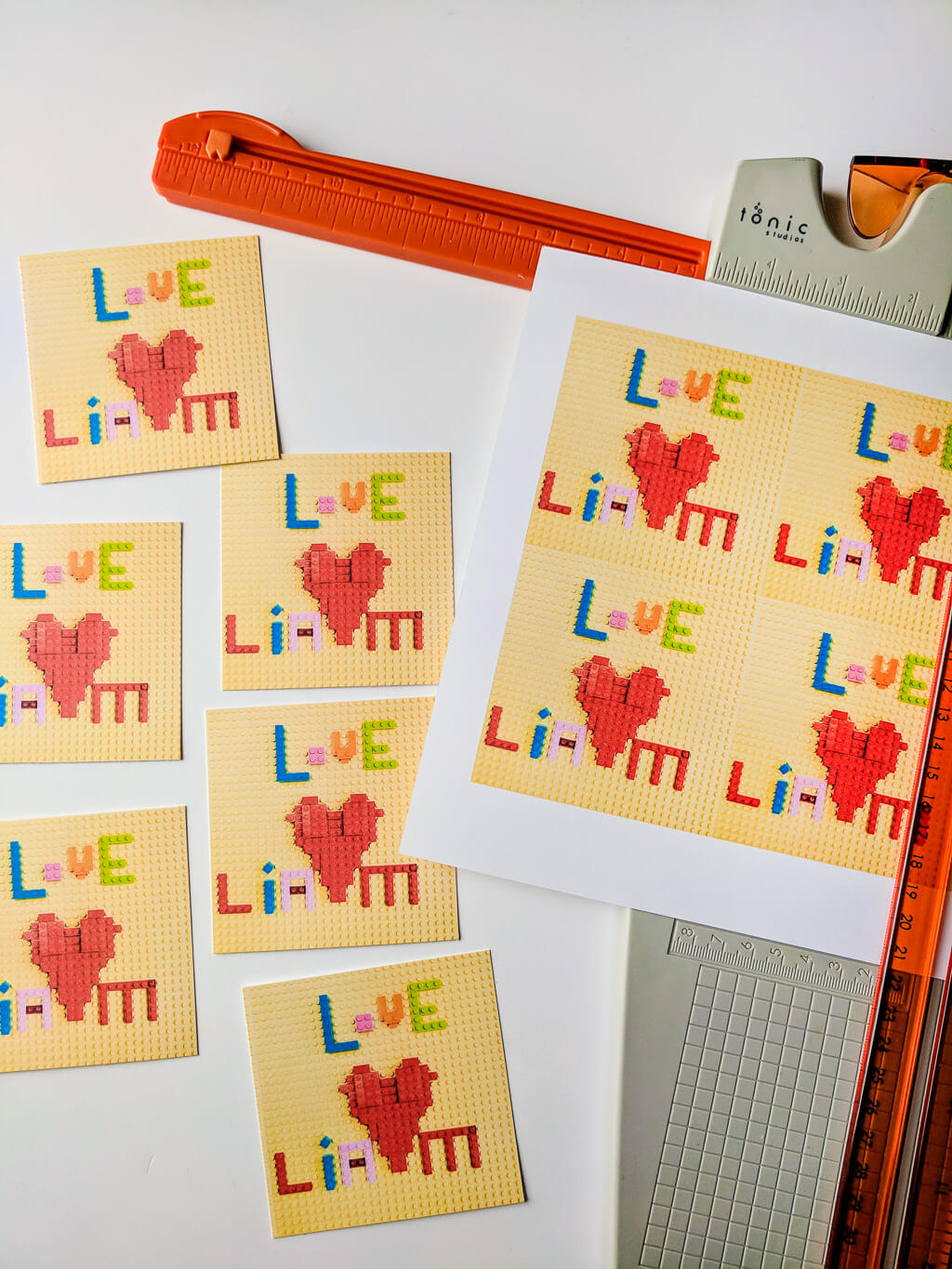 Liam is a LEGO fiend. Give him the chance to do anything in the world and there's a good chance he'd pick play LEGOs. OK, maybe he'd choose to go to Disneyworld but playing LEGOs would be second. Definitely.
I think it's important for kids to make their own valentines. Liam is only 5 and made his classroom valentines almost completely by himself. I helped sort through LEGOs to find pieces that he might want to use and gave him a pointer or two with some letters. Then I got it ready to print six per page (keep reading to see how).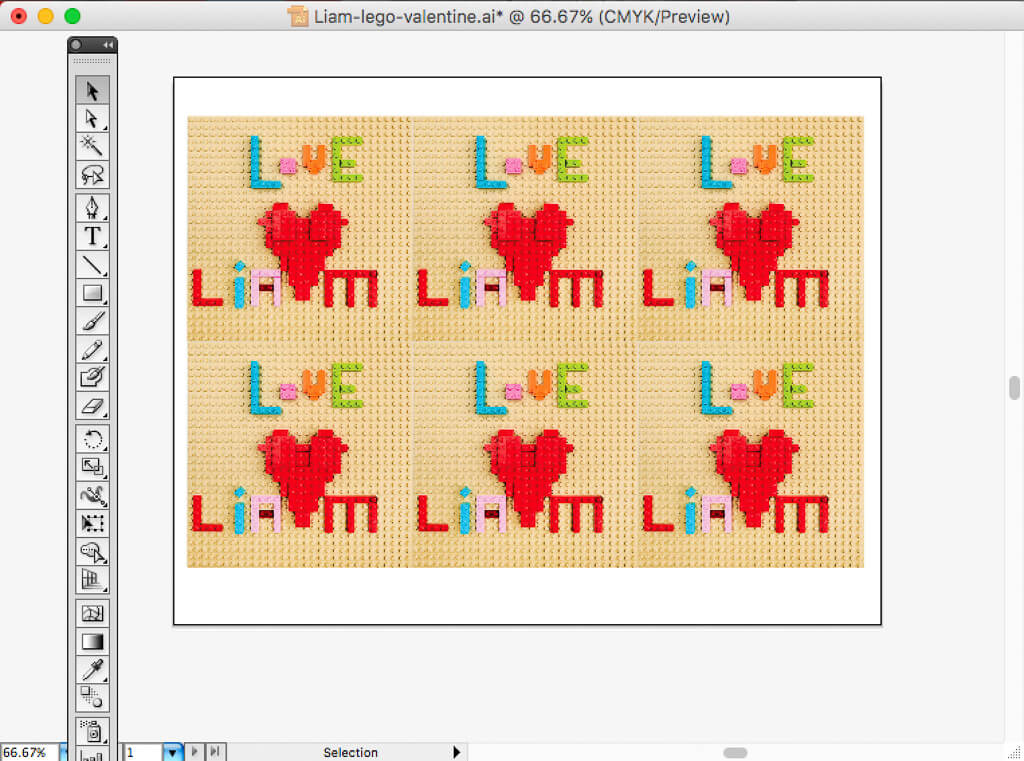 He also cut out his classroom valentines himself using a sliding paper trimmer with my supervision. Give it a try for special and personalized LEGO classroom valentines!
And just in case, here are some printable LEGO valentines on etsy if you'd prefer to buy. I won't judge 😉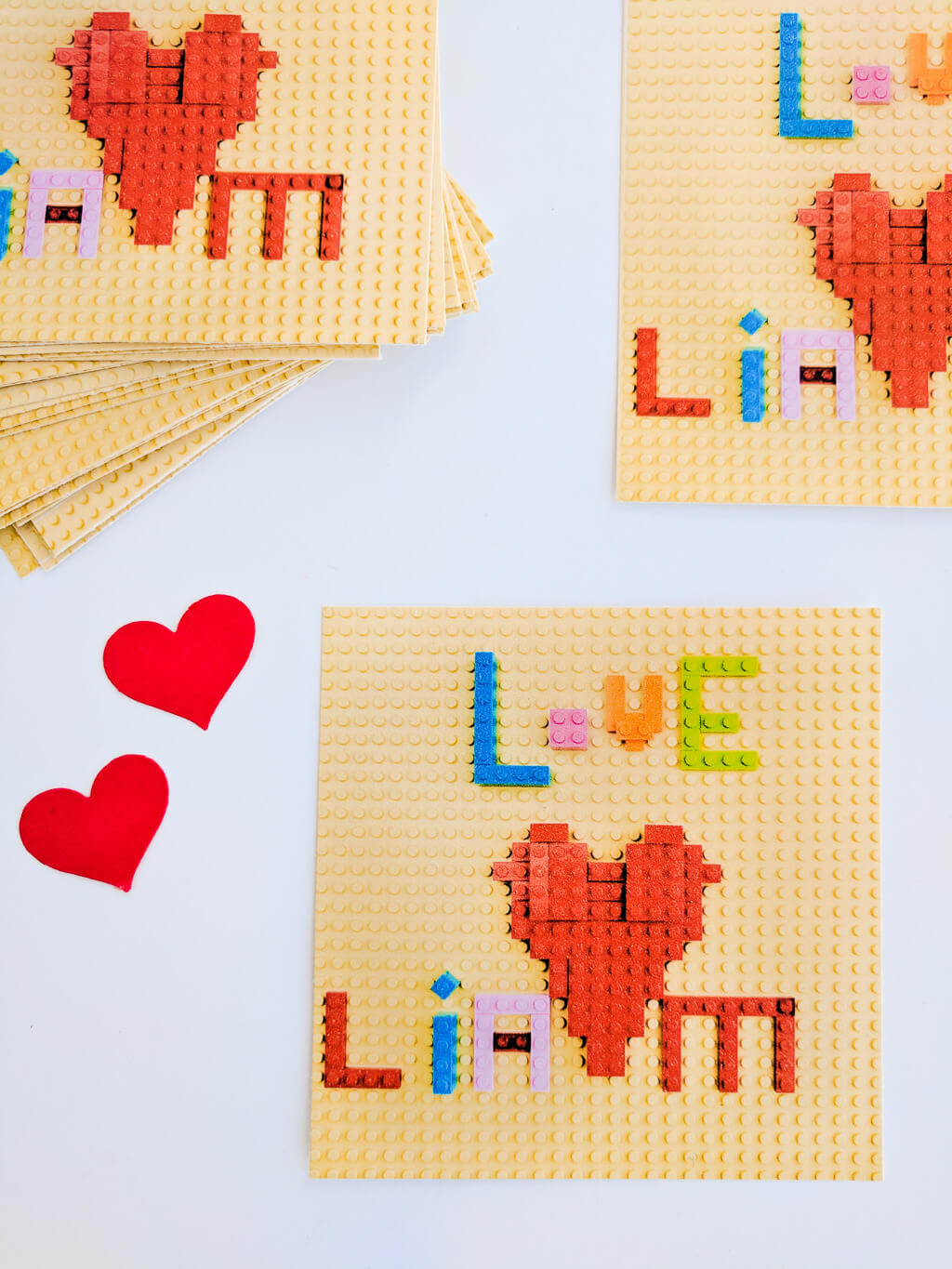 WANNA MAKE IT? Keep reading to see how to make my DIY LEGO valentines idea –>
Supplies for making printable classroom DIY LEGO valentines:
—
How to make printable DIY LEGO valentines – kid's classroom valentines:
1. Start with a LEGO baseplate, create a heart and add names and words.
2. Take a photo.
3. Size it for classroom valentines. I used Adobe Illustrator, but it's just as easy to use PowerPoint. Open a document and insert a picture. Select your photo and size it as desired. Then copy and paste to fit up to 6 per page. Alternatively, upload it to your local Walgreen's to print wallet sized prints and skip steps 3&4.
4. Print and cut. I recommend using a sliding paper trimmer for scrapbooking. Kids love it because they can use it themselves (with supervision) to cut straight lines like magic, and you'll use it yourself too all the time.
5. Send with LOVE!
—
Be sure to pin this DIY printable LEGO valentines idea for later: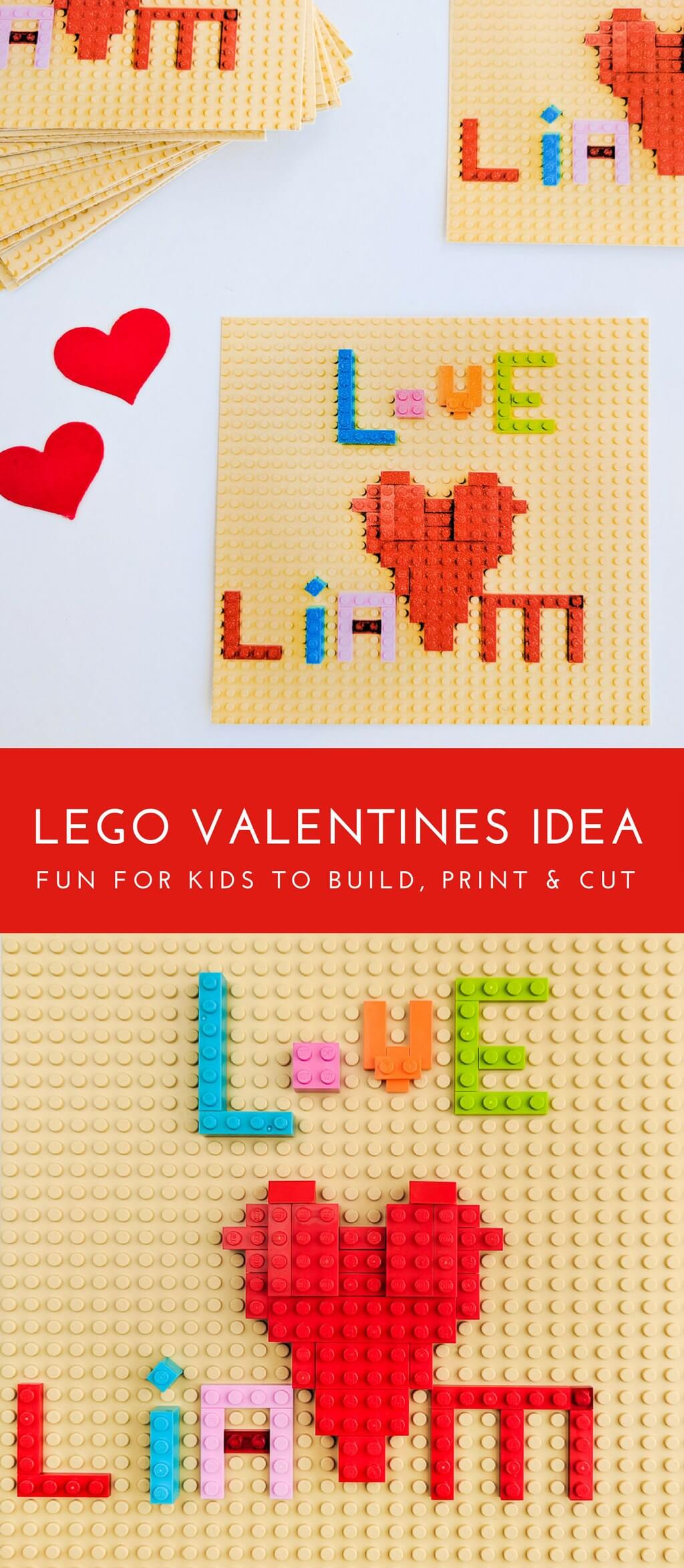 —
And be sure to see more DIY valentine's ideas like these top Valentine's Day projects:
—
Like it? Share it!
The nicest way to say you like it is to pin it on pinterest, post a comment, follow Merriment Design on Facebook, twitter, pinterest, Google+, instagram or sign up for monthly emails. Enjoy! 🙂
Copyright stuff: You're more than welcome to use this free project and tutorial for personal use. Contact me for commercial use and etsy sales.