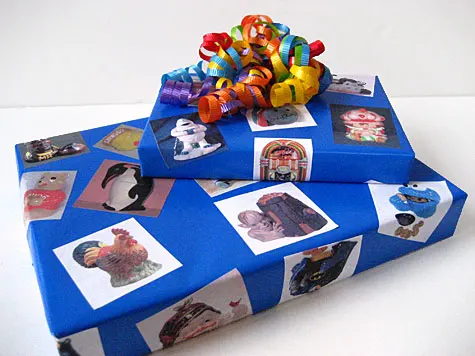 So today is my adorable niece Madison's second birthday. I made her a super cool gift that I'll post in a few days with instructions once she's unwrapped her gift. In the meantime here are instructions for her cookie jar wrapping paper.
Supplies: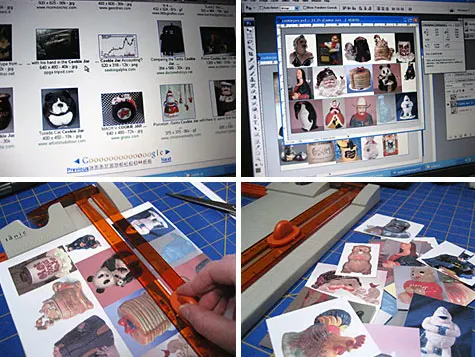 First I Googled cookie jars and found the coolest assortment of random ceramic wonders from to pancakes stacks to Darth Vader to flamingos to the Bumble from Rudolph the Red Nose Reindeer. I chose my favorites and created three pages of cookie jars in Photoshop.
Print them out on white inkjet labels which are basically like full-page stickers. Then cut them out using a paper trimmer
.

Wrap your gift in solid wrapping paper. Peel off the sticker backing and stick the jars onto the box. Voila!
This is an idea you could modify for other gift occasions. Think baby gear for baby showers, trucks and cars for boys, CD covers for music lovers.
So can you guess what's inside for Madison?? A cute toddler-size children's pleated apron and number cookie cutters. Happy birthday, sweet girl.