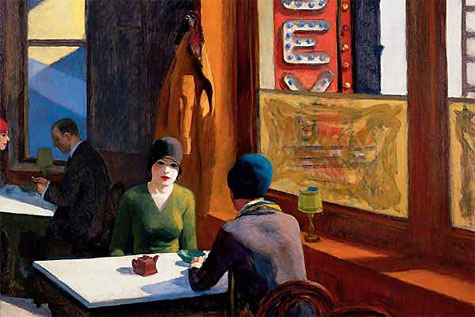 Tonight my sisters and I saw the Edward Hopper
exhibit at The Art Institute of Chicago. I just love his everyday scenes of people, life and solitude in the city. Many of the paintings on exhibit captured that late afternoon time of day when the shadows are long and the light looks so beautiful. It's my favorite time of day, especially on warm summer Saturdays.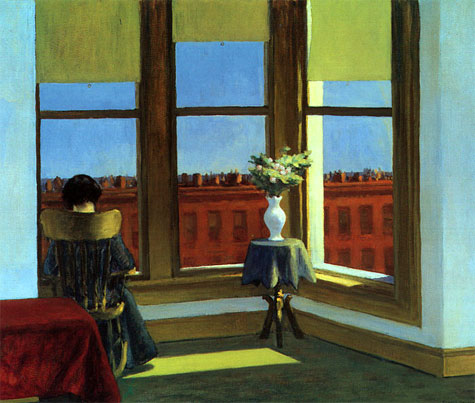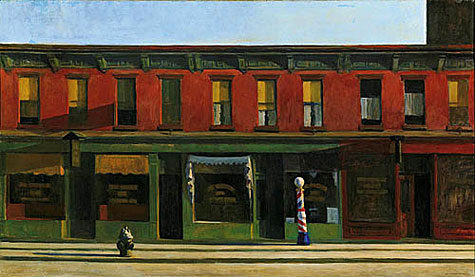 I'm always amazed at how beautiful and vivid oil paintings are in person. Books and images like these just don't do them justice.