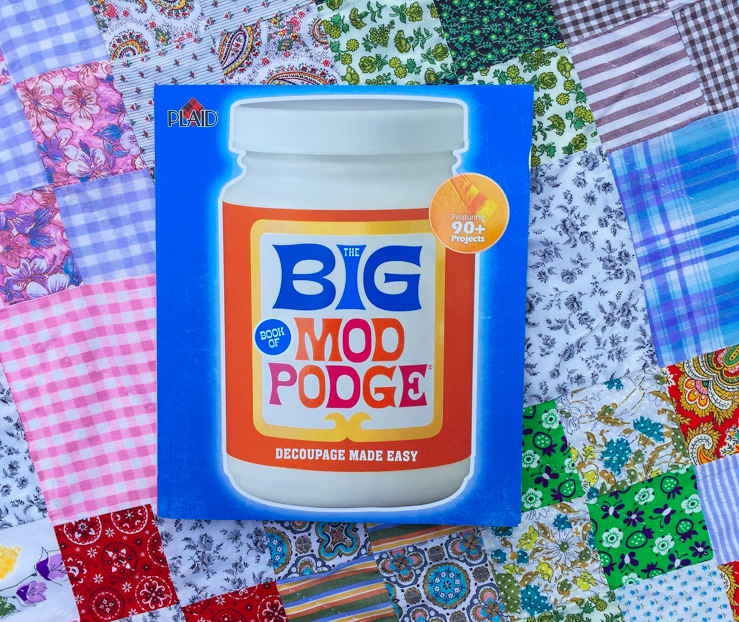 Win a copy of The Big Book of Mod Podge: Decoupage Made Easy by Plaid Enterprises Inc. with more than 90 + decoupage projects from beginner to advanced, courtesy of Lark Crafts.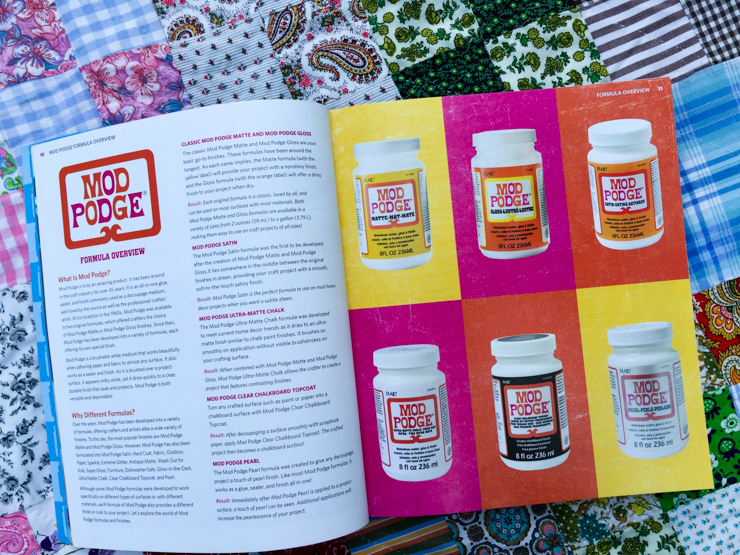 Mod Podge – the all-in-one glue, sealer and finish that was born in the '60s in Atlanta, Georgia – is one of the most popular craft materials out there. I like Mod Podge because it's really versatile and really pretty forgiving to work with, and you can up cycle and decorate things like this party beverage bucket: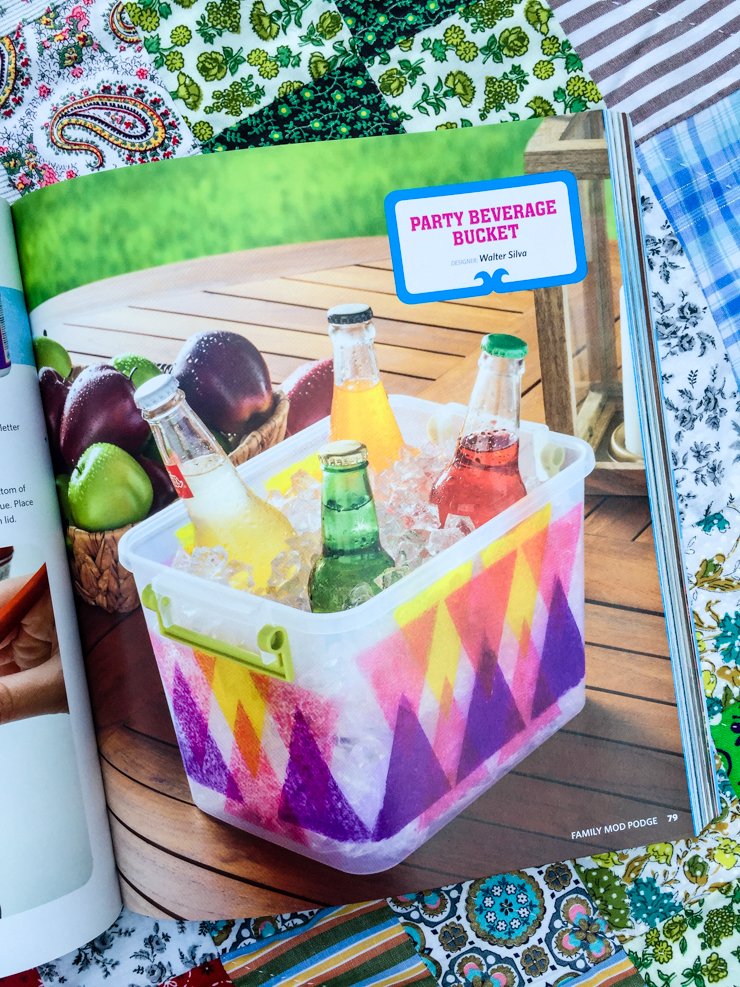 The Big Book of Mod Podge: Decoupage Made Easy is a craft book that you're going to want to have handy on your bookshelves because it's contains both reference guides and project inspirations. I really like the section that explains all the Mod Podge formulas and when to use each one …like the new Mod Podge Dishwasher-Safe formula (hooray!).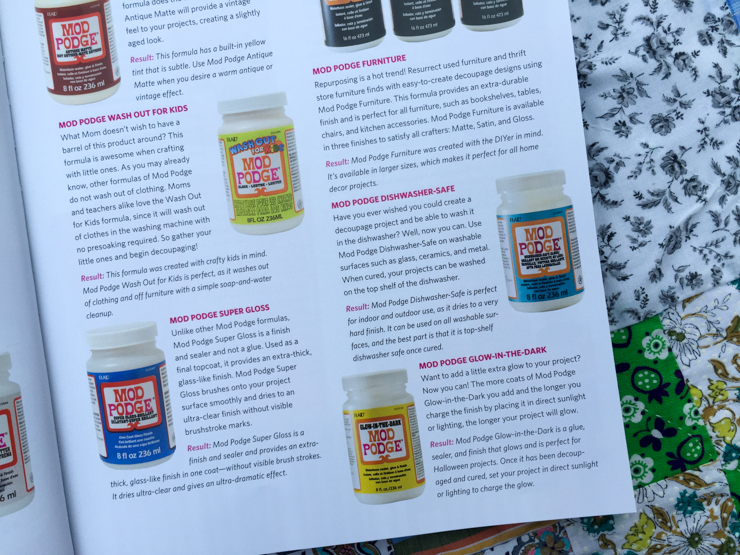 And then it clearly explains how to properly decoupage different materials like fabric, paper, newsprint, book pages, tissue paper, photos and more.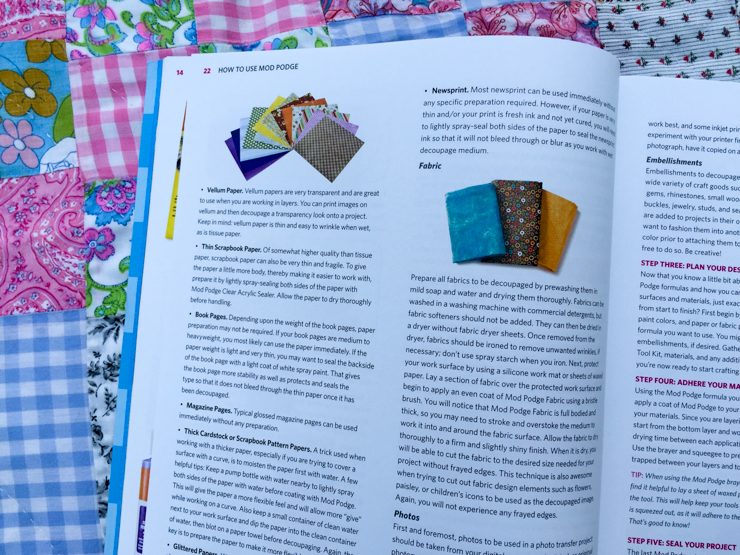 There are simple and clever decoupage projects in here like this fun confetti bowl: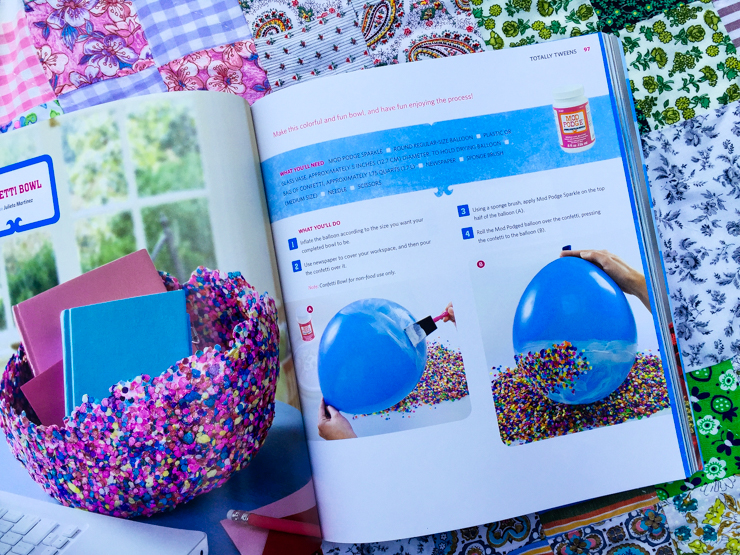 And this glitter wreath by my pal Amy Anderson from Mod Podge Rocks: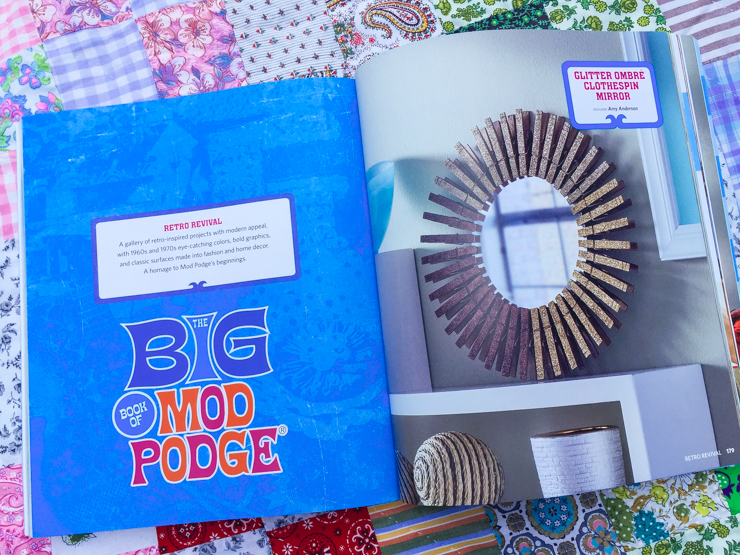 There are holiday projects like this glow-in-the-dark mummy trick-or-treat bowl: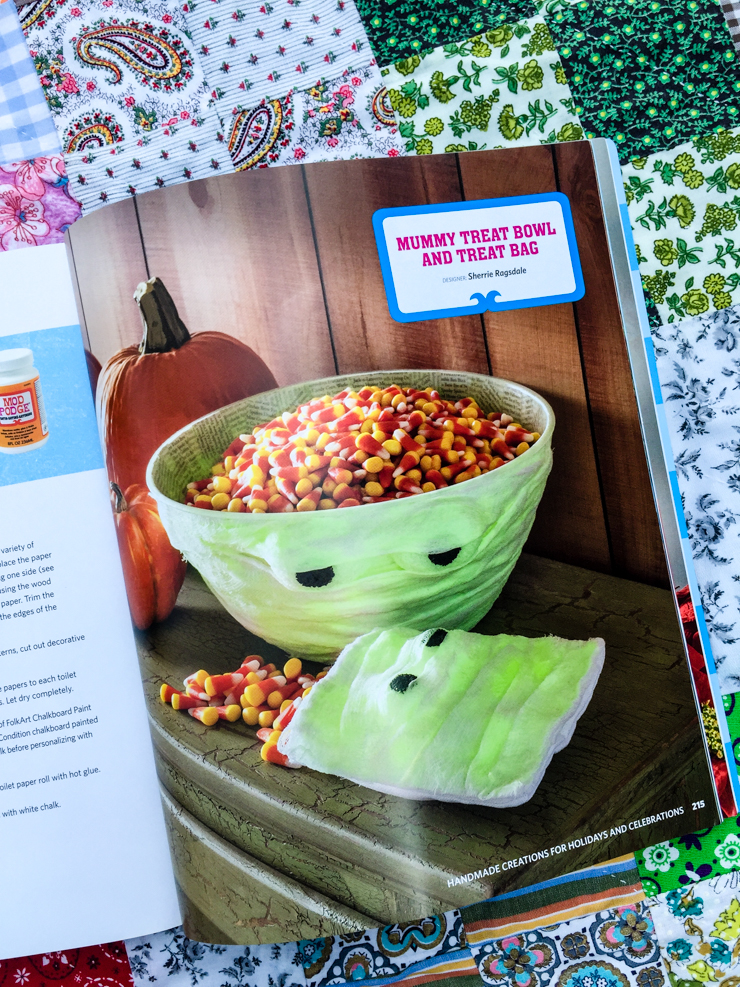 And everyday projects like these handmade beads by my buddy and jewelry craft book author Candie Cooper: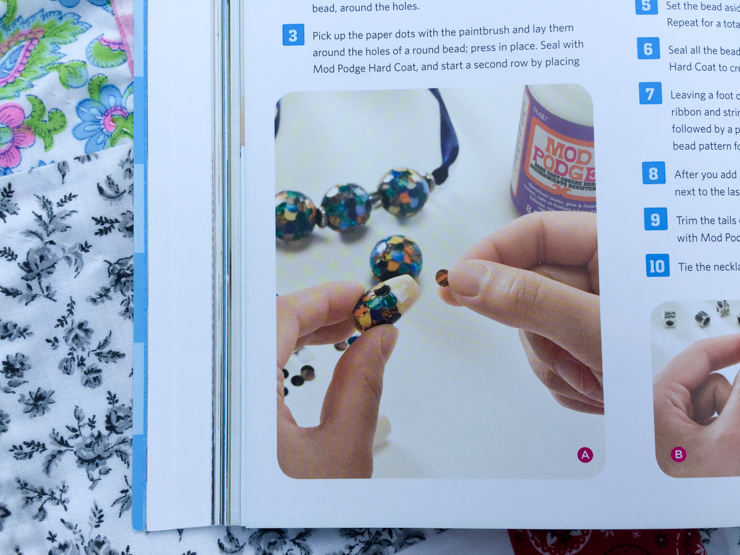 The book covers a range of decoupage techniques so even though some of the projects aren't necessarily my design style I can still apply the technique to my own project.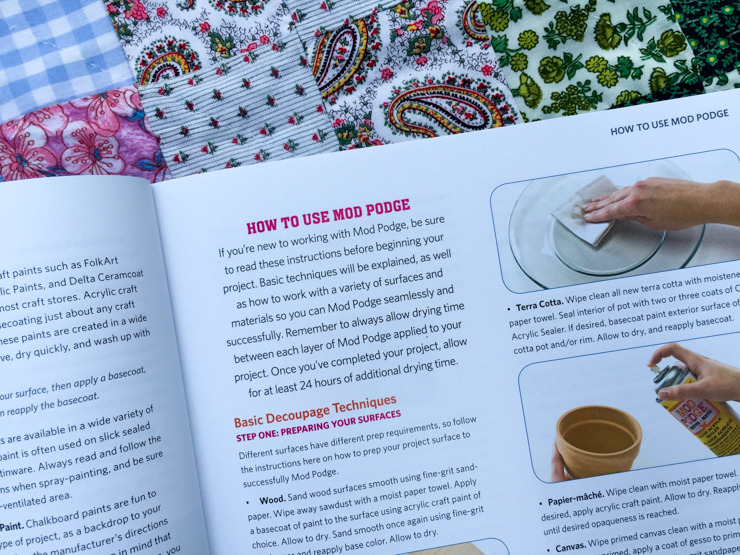 Pretty much everything can be decoupaged, so get a copy of this book and get started!
To enter for a chance to win:
(1) First, I hope that you will follow Merriment Design on Facebook. It's totally optional and not required to enter but it does help ensure that I can bring you giveways like this in the future. Followers = Giveaways, yes?
(2) Now please log in the box below using Facebook, follow the instructions — I'm using a service for this giveaway called Rafflecopter. Good luck!
Terms and conditions: The winner will be randomly selected by Rafflecopter and announced on September 24, 2014. I will contact the winner and Lark Crafts will ship the package to your US or Canadian mailing address via USPS. Please note that neither Kathy Beymer nor Merriment Design is responsible for items lost due to shipping or delivery errors.
Giveaway is open to US and Canadian residents 18 and older only and is void where prohibited. Odds of winning is based on the number of entrants. This giveaway not associated with Facebook; entrants are providing information to Merriment Design and not to Facebook. Good luck!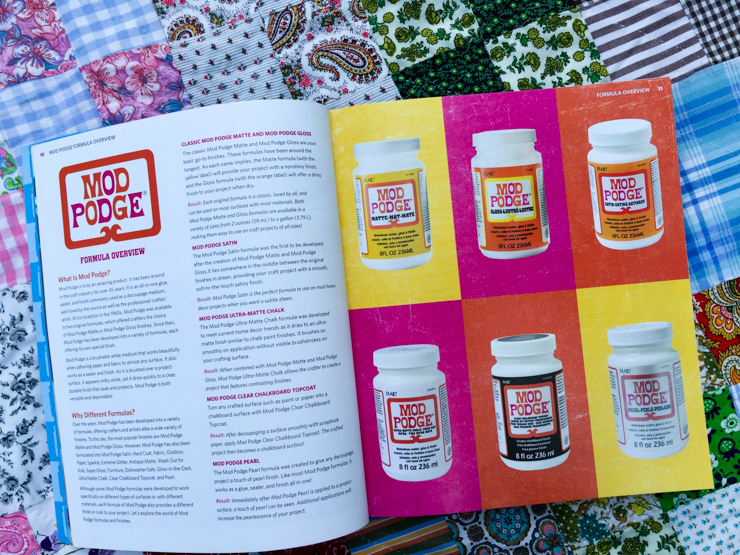 And also check out these popular Merriment Design projects that use Mod Podge: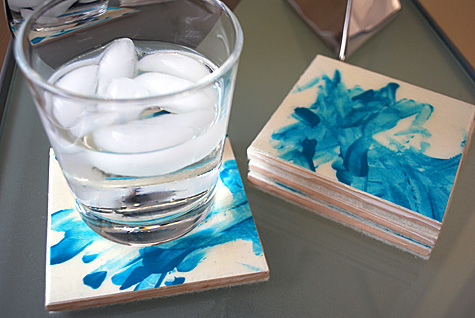 Modern Tile Coasters using Finger paint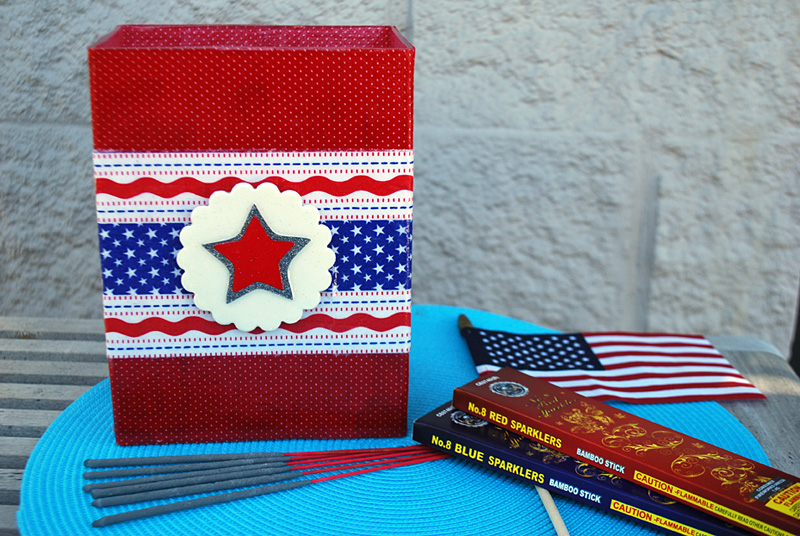 DIY Fourth of July craft Sparkler Safety Caddy for hot sparklers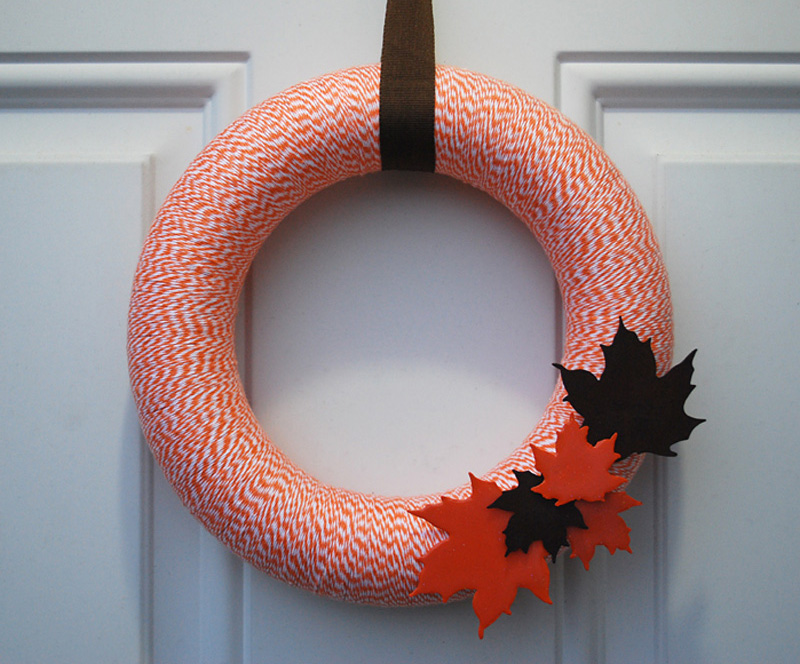 DIY Modern Fall Wreath