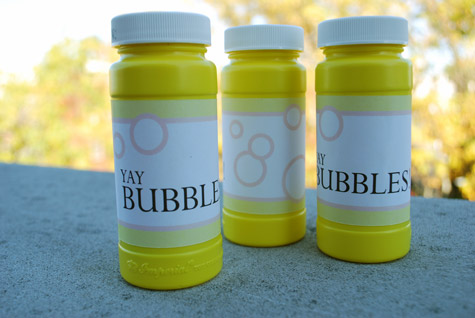 I made these yellow and pink bubble labels to coordinate with Elise's 1st birthday party theme – Pink Monkey and Bananas. Elise just loves bubbles – she has a little menagerie of "bubba" blowers that she especially wants at bath time.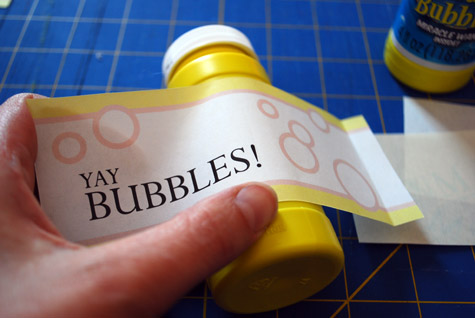 I can make custom labels for you for a minimal cost. Just send me an email.
WANNA MAKE IT? Free pattern, step-by-step tutorial instructions and supply list for making my bubble label favors for kids craft project –>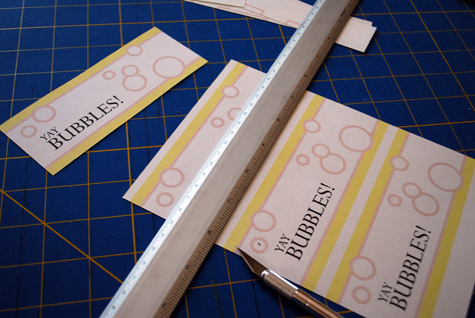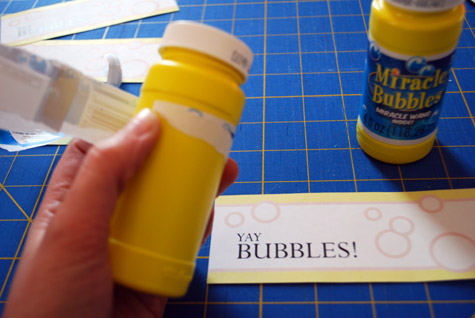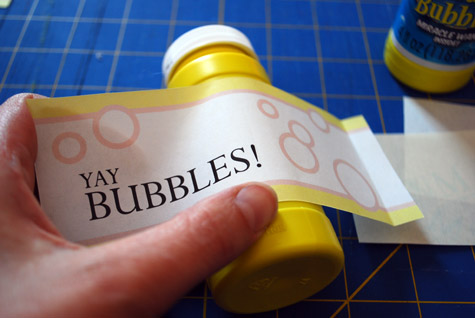 Supplies:
I can customize this printable template for you for a nominal charge – change year, add names, change colors and more – or create a custom party invitation. Just send me an email.
For all free printable templates, you can either print it at home or do what I do: Send it online to FedEx Office.
Please post a comment if you use this project – it makes me smile. And you can post your photos to our "I made it!" flickr photo group. Craft & pass it on!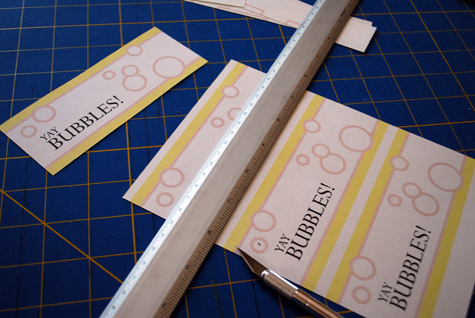 Print my free bubble labels printable template onto full-sheet sticker paper using a laser printer (like at FedEx Office). Cut the labels into strips using an Xacto knife, ruler and self-healing mat.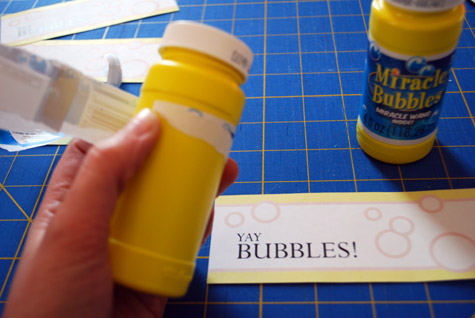 Peel the original label off of your bubbles – I got mine at Party City.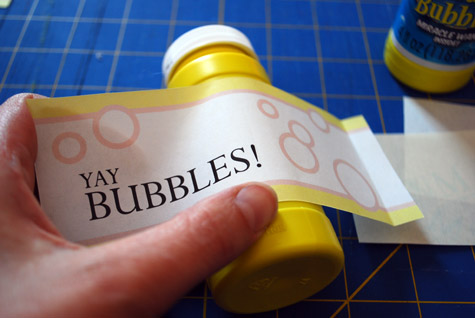 Peel your label from its backing and adhere, pressing down from the center to the outside.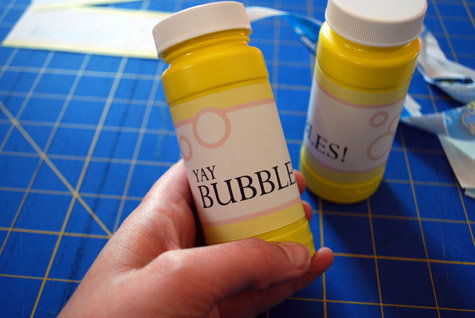 Repeat.
You can optionally cover the labels with a piece of packing tape cut-to-fit to "laminate" the labels onto the bubbles. I didn't do this and over time, the label started to get wet from bubble dribbles.
COPYRIGHT NOTE: You're more than welcome to use this free pattern and step-by-step tutorial instructions for personal use with the request that you post a comment below. Contact me for any commercial use – this includes etsy sellers. Craft and pass it on!