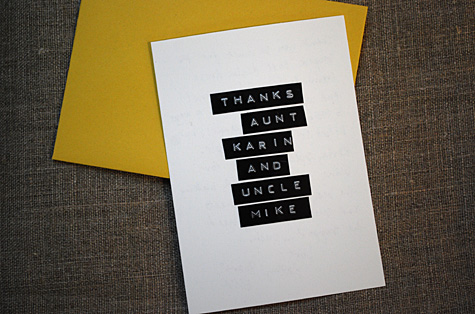 At the risk of dating myself my sisters and I used to play with embossed label makers when we were kids. With the new "improved" models
and computers that came out in the 90s, manual embossing label makers
all but disappeared from use.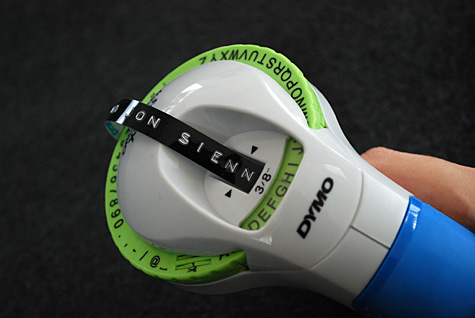 I saw this Dymo retro embossing label maker while walking through the crafts department at Wal*Mart. I just had to have it, not quite sure at the time what I'd do with it.
Recently I put it to use when writing thank you notes for Elise's baby gifts. I love how they turned out, such a simple yet personal sentiment with a cheeky, throwback edge.
Step-by-step tutorial and supplies for the retro embossed thank yous after the jump –>>>
Supplies: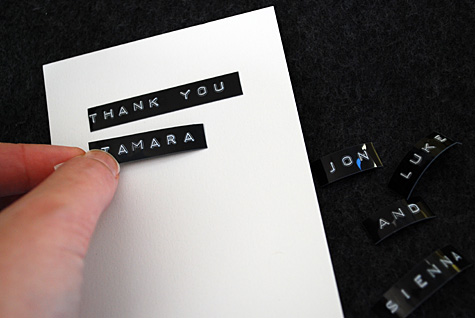 Use your label maker to spell out your thank you message in raised, tactile letters. Peel off the back adhesive and stick onto the front of the card.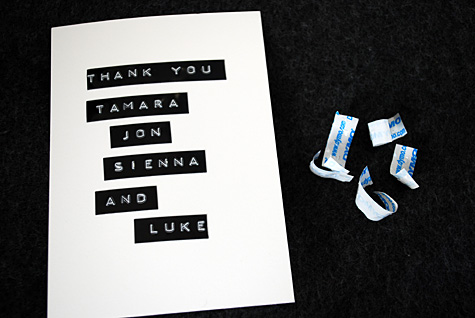 I'm a fan of placing the words so they're not aligned; I think it looks more handmade and energetic. Write a personal note inside and add a colorful envelope. Long live the 80s!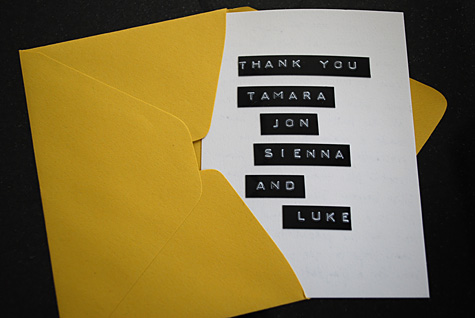 COPYRIGHT NOTE: You're more than welcome to use this project and pattern template for your own personal use. Please post a comment below or email me if you use this project so I can smile when I see that it's being used. Craft and pass it on!