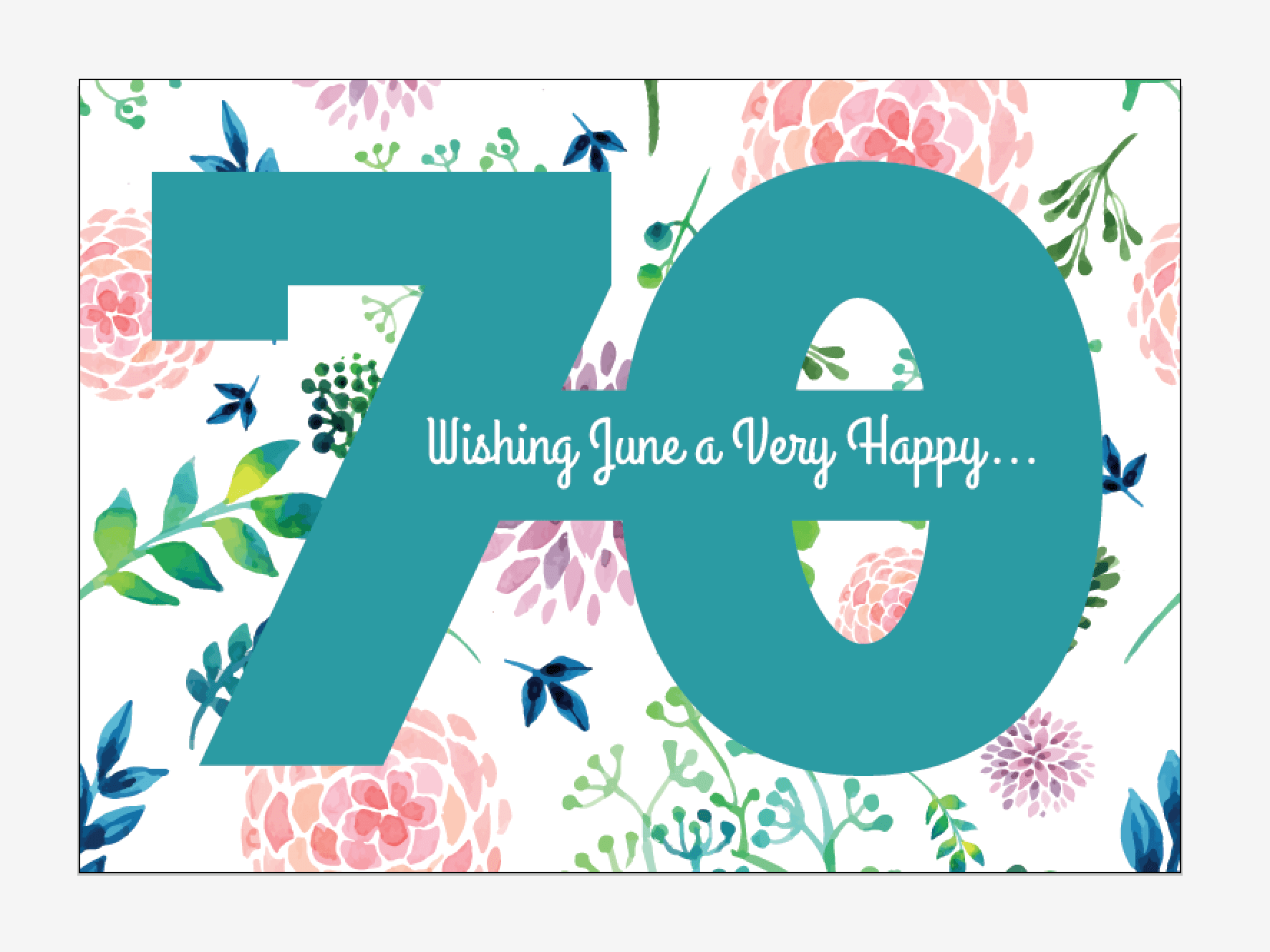 Here's a milestone birthday idea that's memorable and fun: a mailbox stuffed with personalized birthday postcards with well wishes from family and friends! Just mail these personalized pre-stamped blank postcards to friends and family asking them to write memories and best wishes.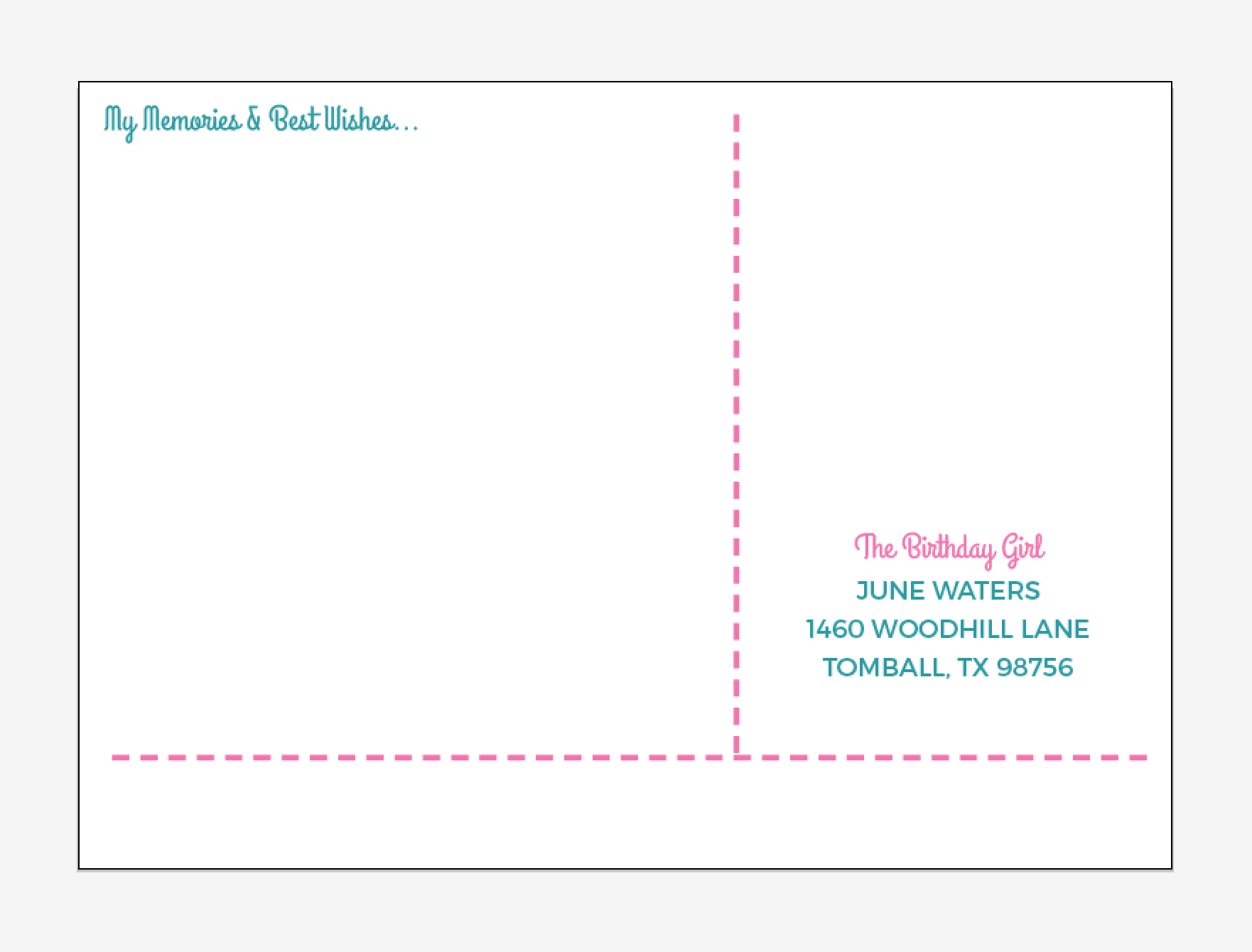 You guys have been so supportive of my original birthday postcards that I made for my dad's 80th birthday so I decided to add some more styles, including a cheery floral version and this new feminine watercolor design in blues, purples, pinks and greens.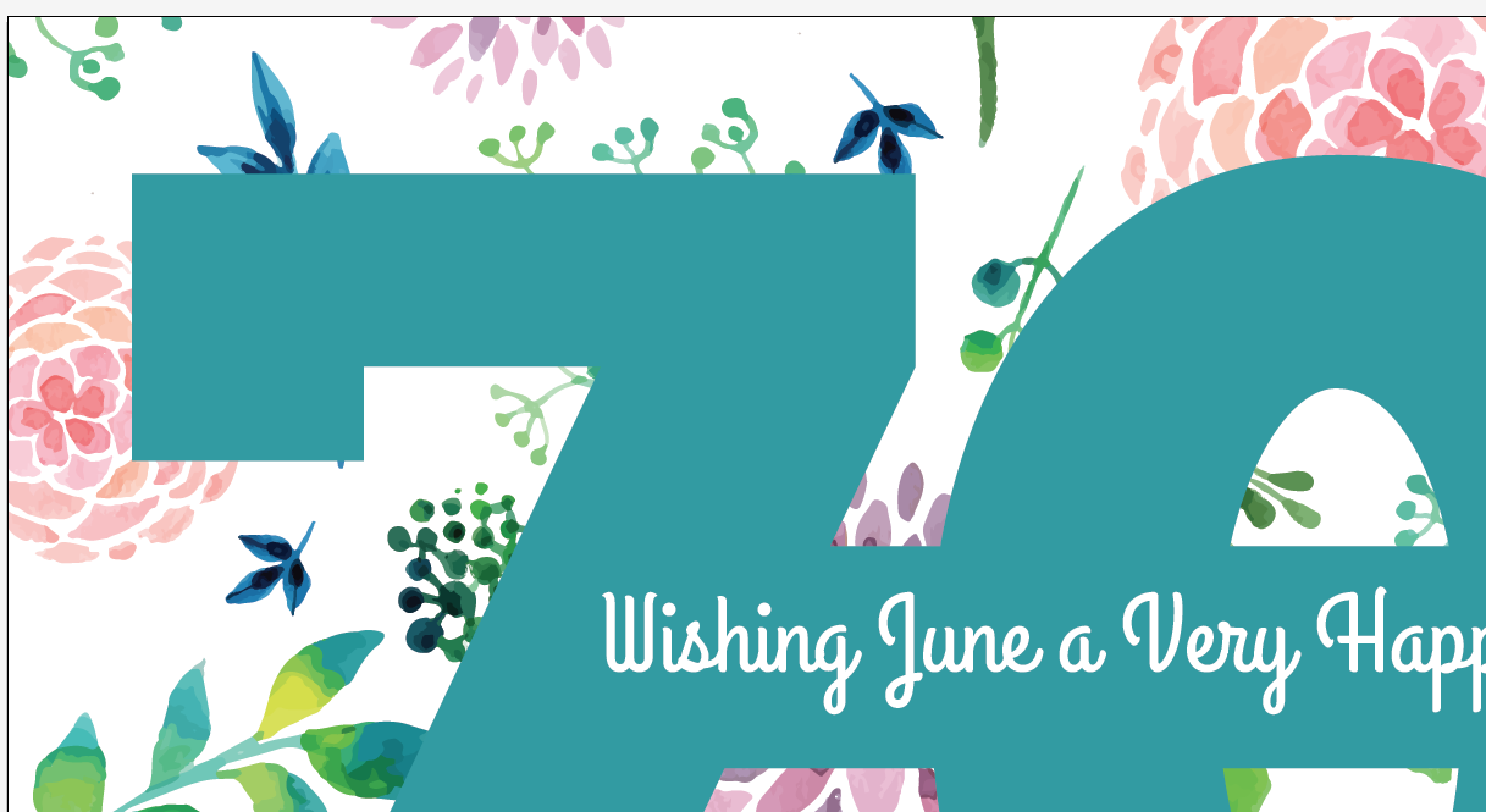 Just visit my etsy store to place an order and let me know:
– Chosen age: 100th, 90th, 85th, 80th, 75th, 70th, 65th, 60th, 55th, 50th, 40th etc.
– Your desired personalization: Front, back, full name, address, etc.
– Your postcard size (4×6 or 5×7)
I'll email your the personalized PDFs and along with easy step-by-step instructions on how to order them at Overnight Prints, plus an editable printable note to send along to friends and family.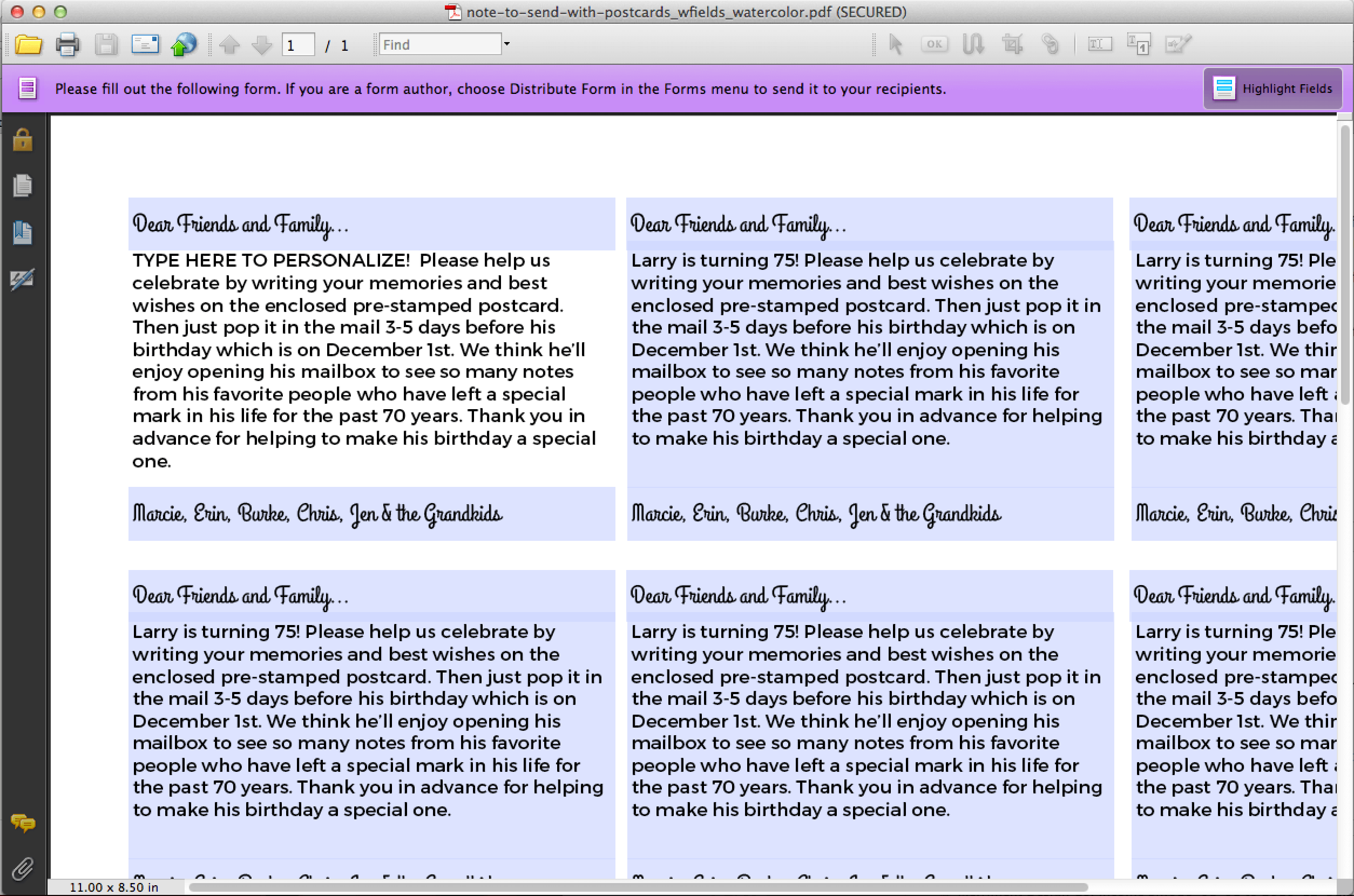 NOTE: When I email your personalized PDF file, you will buy your postcards at OvernightPrints.com using my super easy step-by-step instructions (as of February 2017, OvernightPrints.com charges $14.45 for 25 double-sided 5×7 color postcards plus shipping which varies based on your timeframe; see OvernightPrints.com for full pricing information), or your own chosen printing service.
It's a special birthday gift idea especially for 60th, 65th, 75th, 70th, 80th, 50th, 40th, 90th and 100th birthdays!
Order Your Personalized Birthday Postcards
—
Like it? Share it!
The nicest way to say you like it is to pin it on pinterest, post a comment, follow Merriment Design on Facebook, twitter, pinterest, Google+, instagram or sign up for monthly emails. Enjoy! 🙂