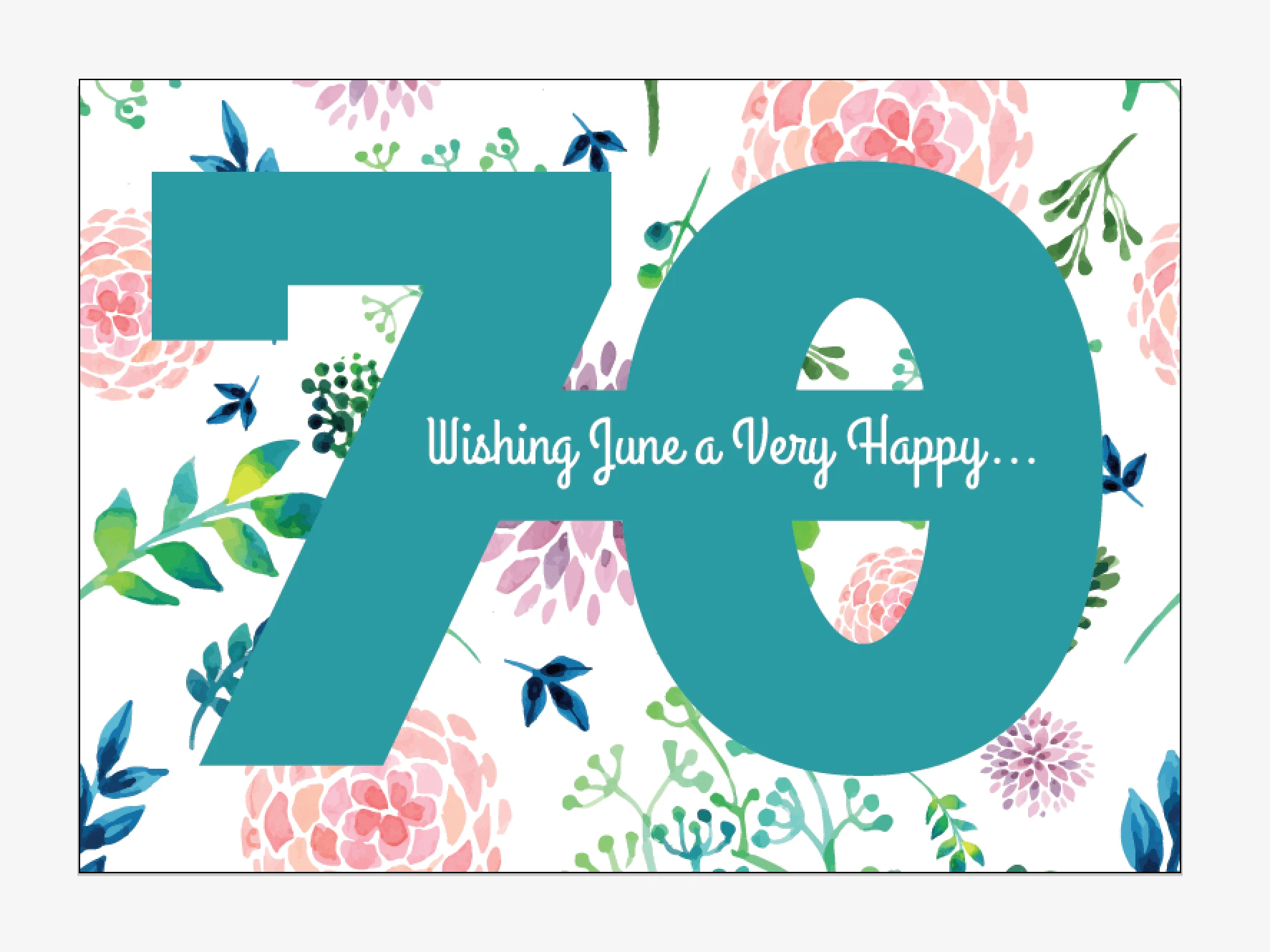 Here's a milestone birthday idea that's memorable and fun: a mailbox stuffed with personalized birthday postcards with well wishes from family and friends! Just mail these personalized pre-stamped blank postcards to friends and family asking them to write memories and best wishes. It's a great birthday gift idea for milestone birthdays like 50th birthdays, 60th birthdays, 65th birthdays, 70th birthdays, 75th birthdays, 80th birthdays, 85th birthdays and 90th birthdays.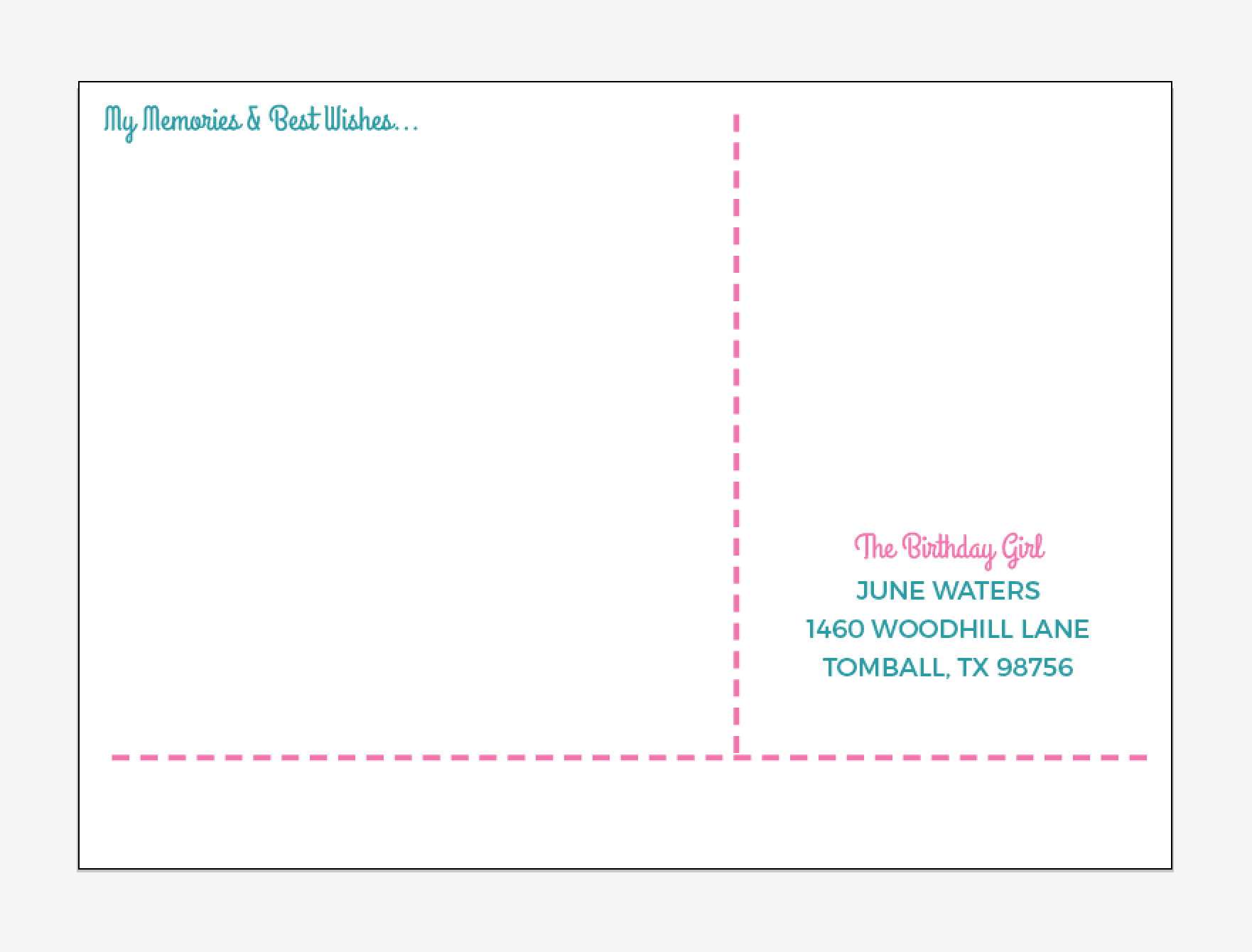 You guys have been so supportive of my original birthday postcards that I made for my dad's 80th birthday so I decided to add some more styles, including a cheery floral version and this new watercolor design in blues, purples, pinks and greens.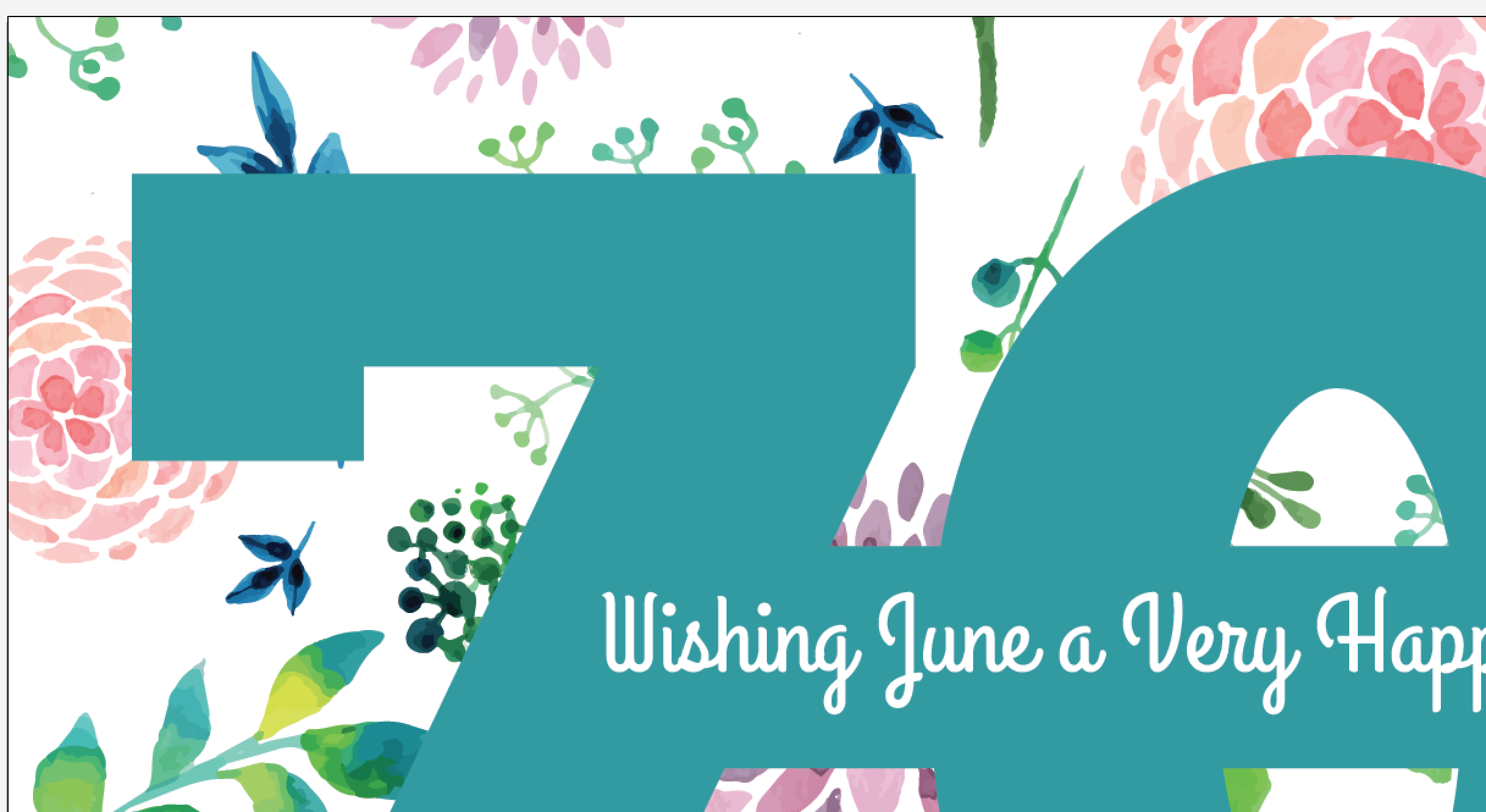 You can order any age – 50th birthday, 60th birthday, 65th birthday, 70th birthday, 75th birthday, 80th birthday, 85th birthday, 90th birthday or any other age. Pick any color for your birthday postcard: coral, dark blue, light blue, turquoise, purple, or your own custom color.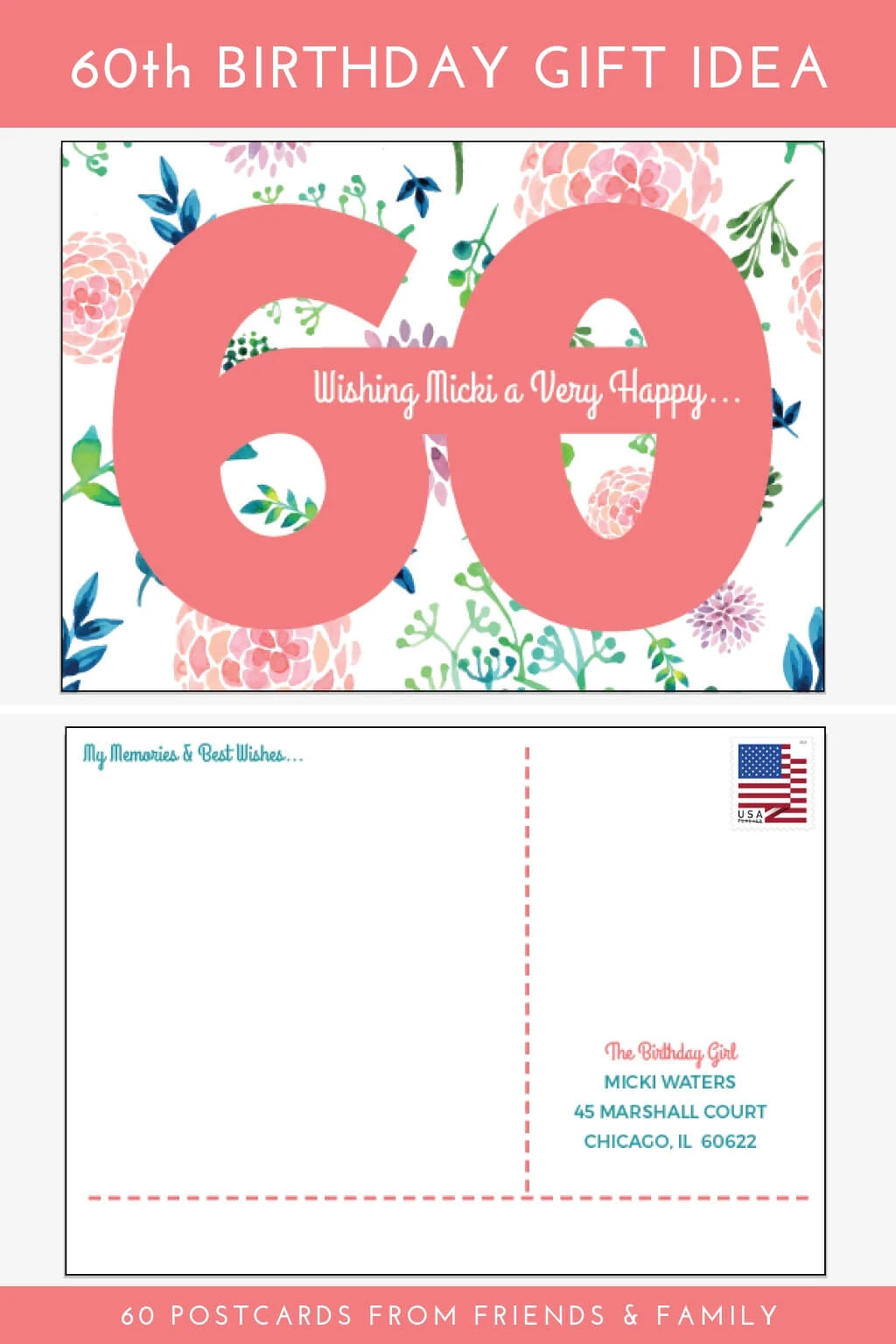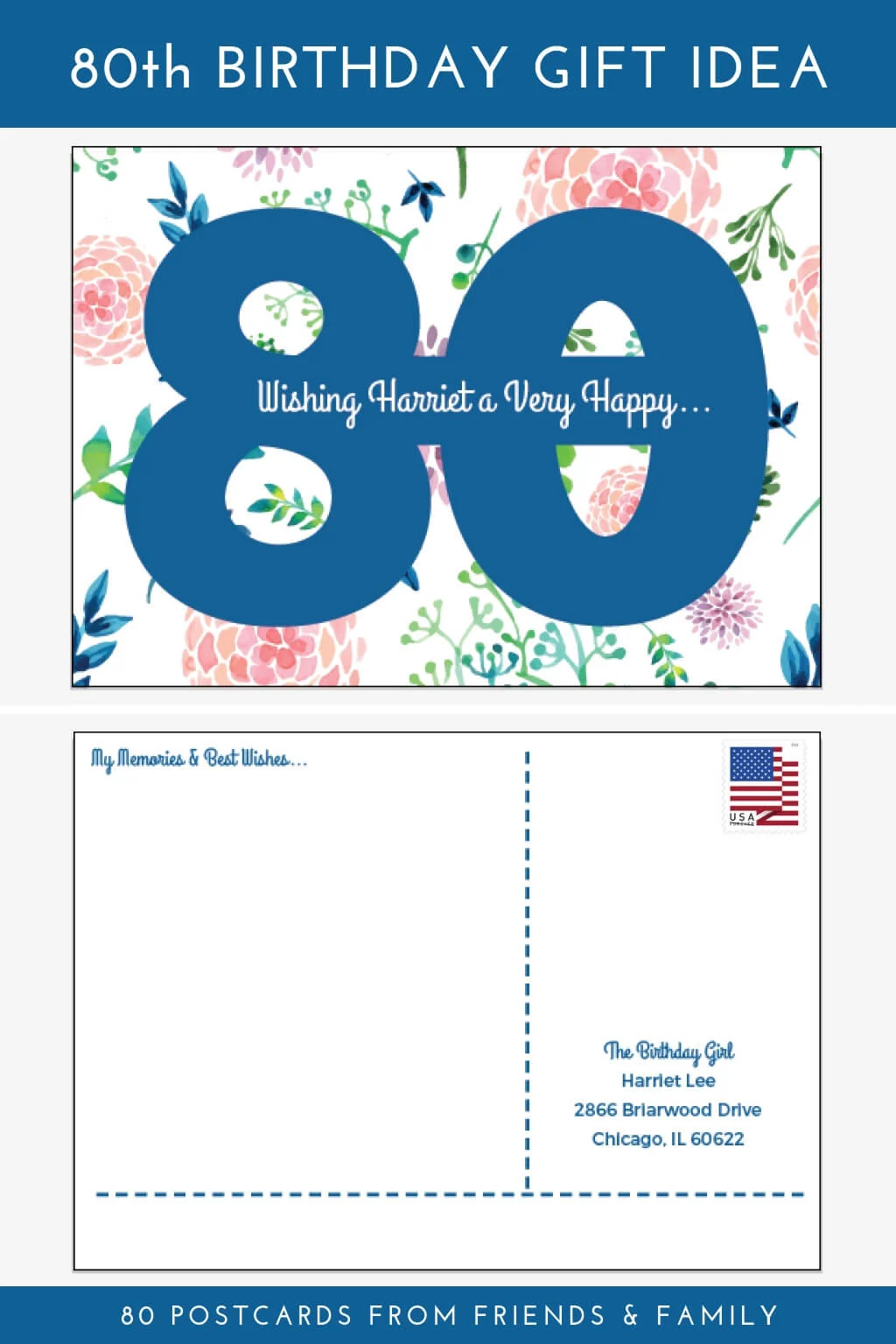 How to place an order for birthday postcards
Visit my etsy store to place an order and let me know:
– Chosen age: 100th, 90th, 85th, 80th, 75th, 70th, 65th, 60th, 55th, 50th, 40th etc.
– Your desired personalization: Front, back, full name, address, etc.
– Your postcard size (4×6 or 5×7)
I'll email your the personalized PDFs and along with easy step-by-step instructions on how to order them at Overnight Prints, plus an editable printable note to send along to friends and family.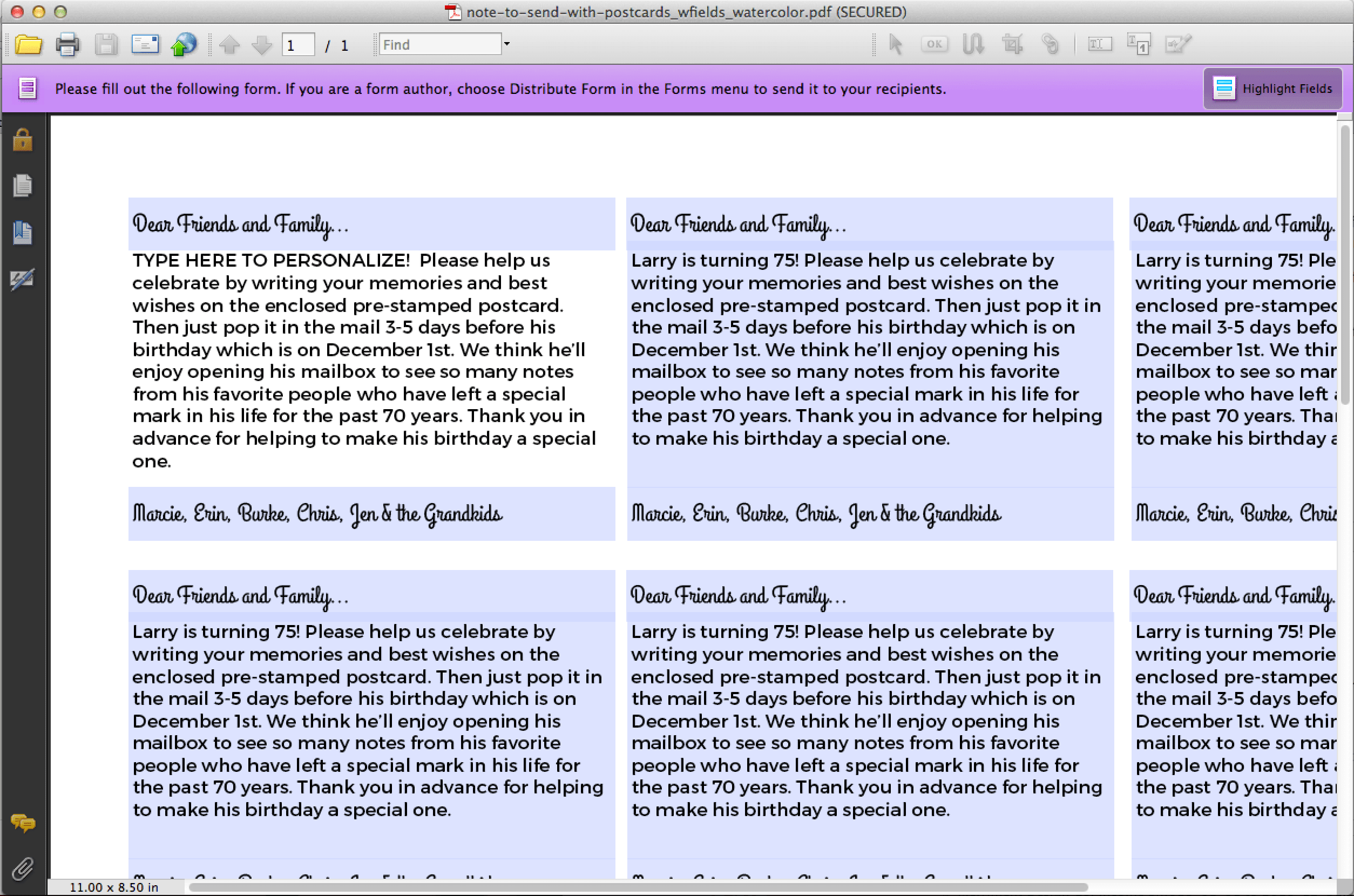 NOTE: When I email your personalized PDF file, you will buy your postcards at OvernightPrints.com using my super easy step-by-step instructions (as of February 2019, OvernightPrints.com charges $14.45 for 25 double-sided 5×7 color postcards plus shipping which varies based on your timeframe; see OvernightPrints.com for full pricing information), or your own chosen printing service.
It's a special birthday gift idea especially for 60th, 65th, 75th, 70th, 80th, 50th, 40th, 90th and 100th birthdays!
Order Your Personalized Birthday Postcards
++++++
Be sure to pin these milestone birthday postcards for later: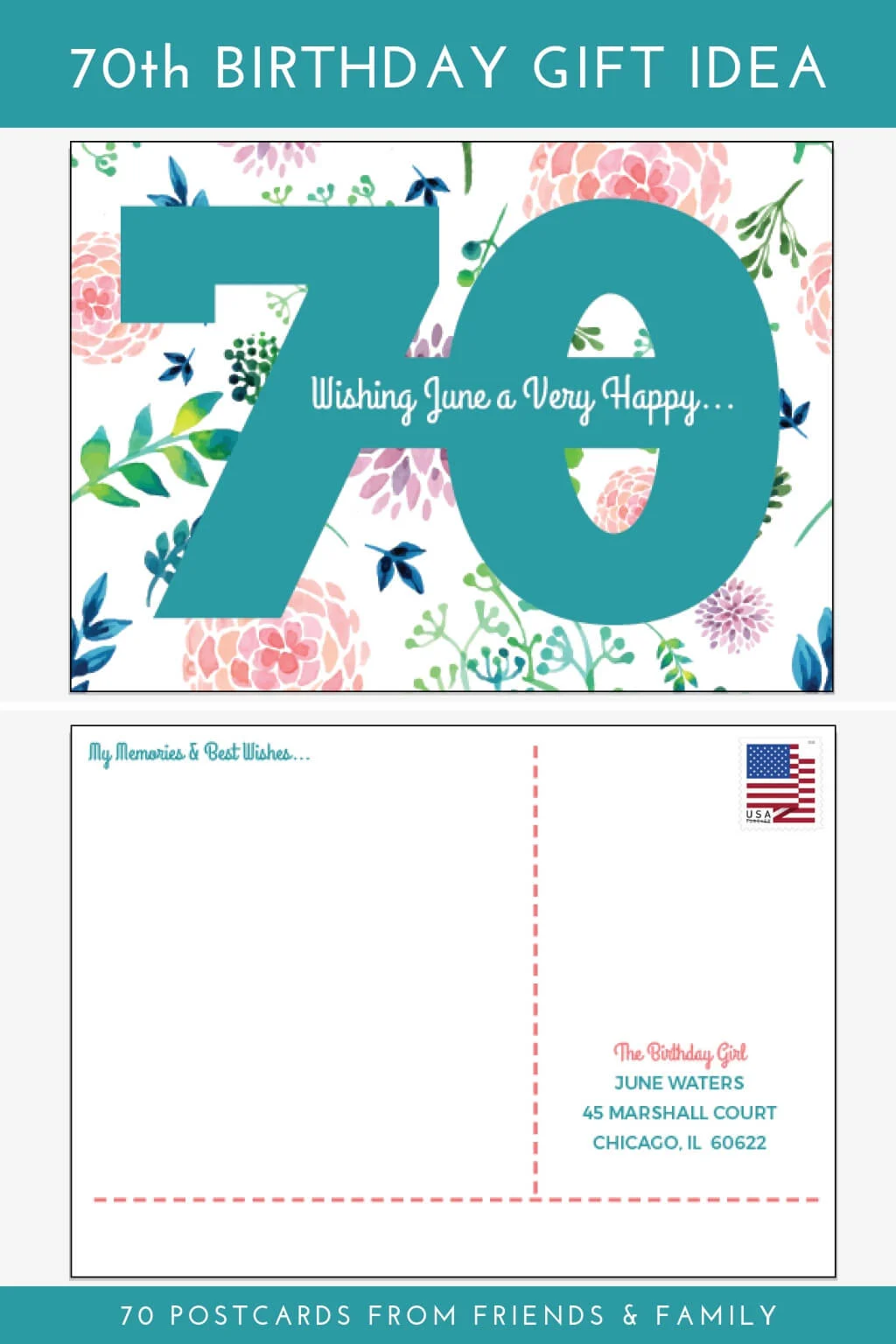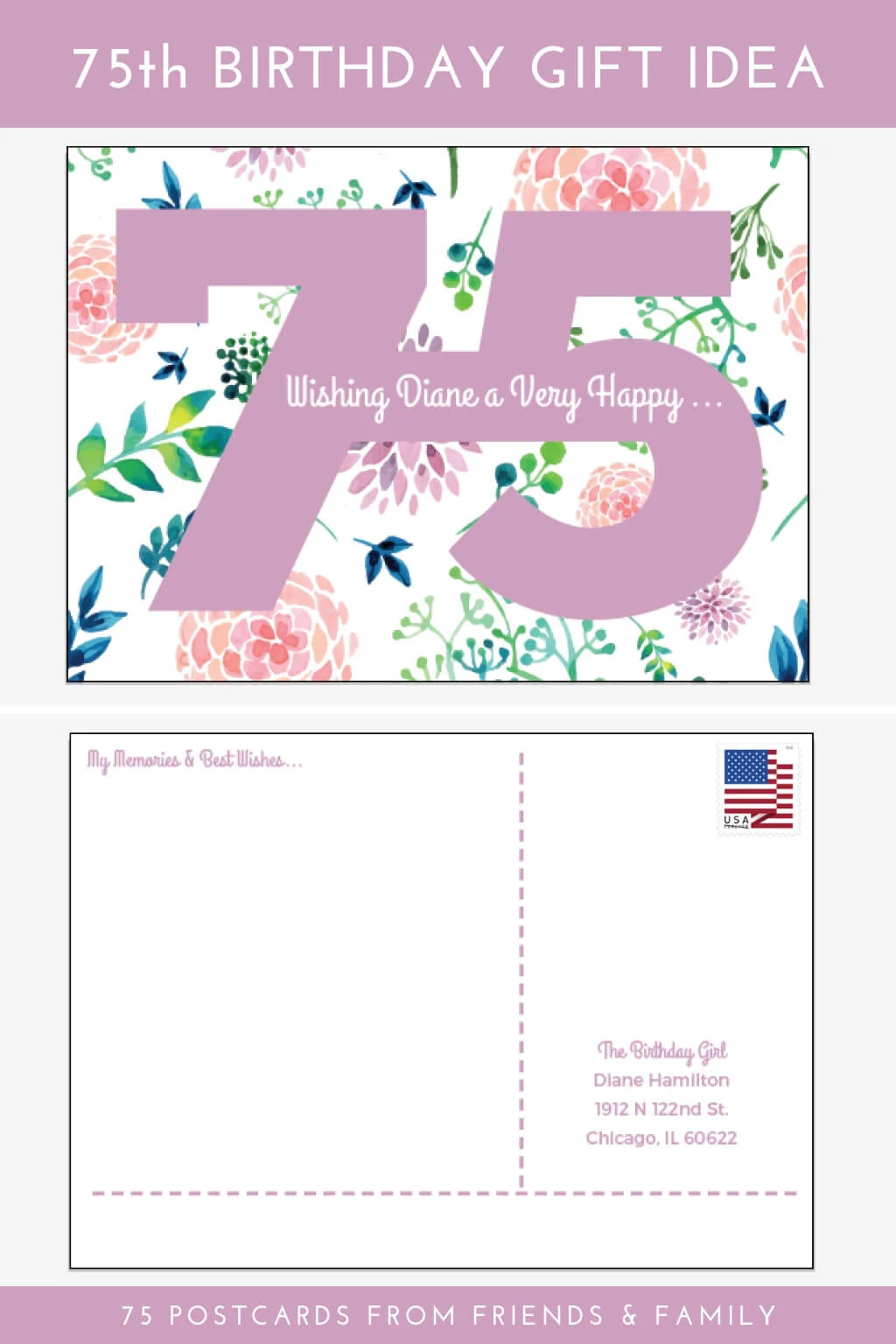 —
Like it? Share it!
The nicest way to say you like it is to pin it on Pinterest, post a comment, follow Merriment Design on Facebook, Pinterest, Instagram or sign up for monthly emails. Enjoy! 🙂
Copyright stuff: You're more than welcome to use this free project and tutorial for personal use. Contact me for commercial use and Etsy sales.