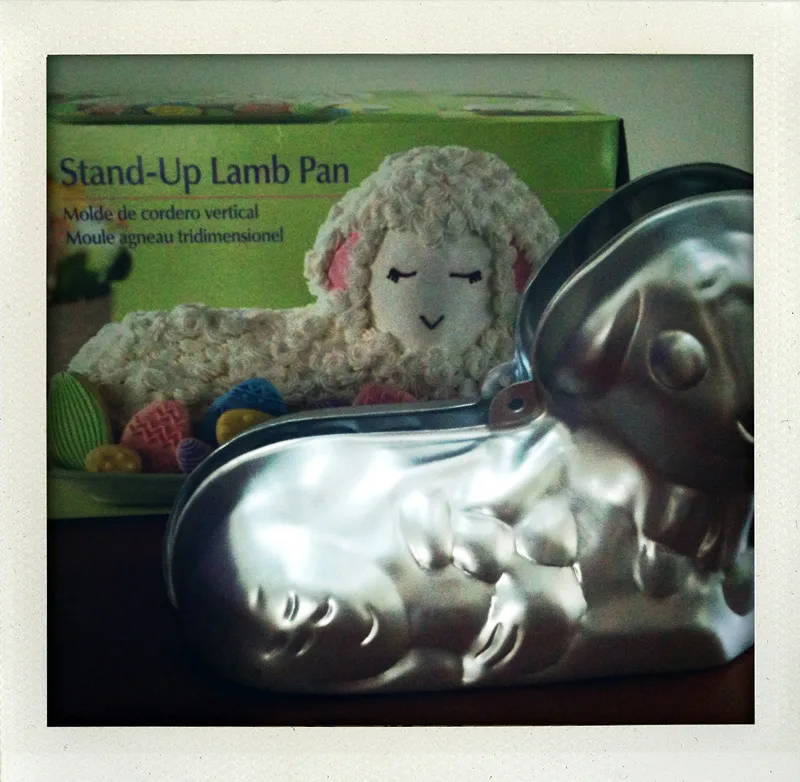 My friend Meg has made a tradition of the Easter Lamb Cake. Each year, she holds a Lamb Cake Throwdown Contest to determine the best decorated Lamb Cake using the Wilton Lamb Cake Pan.
This year I'm entered and I just got my Lamb Cake Pan in the mail. And I may just be crazy because I am so not a cake decorator. In fact, I don't think I've decorated a proper cake for more than 10 years.
I think my strategy here is to make pick a whimsical theme for the decorating part. Lamb dressed as a Bunny? Lamb Peep? Shane suggested something biblical involving blood that I'm not going to describe any further, yeah, not going there. My two-year-old Elise suggested a Monkey Lamb Cake (of course she did).
So readers, please help me out …I'm in a little over head. Any theme suggestions? What icing/decorating tips can you share?