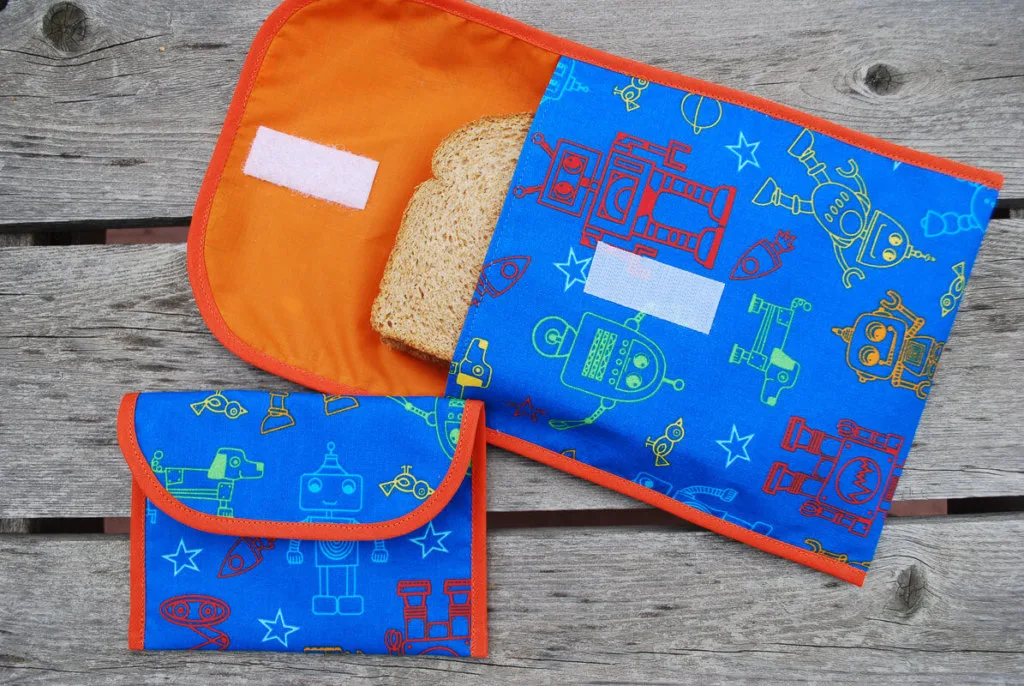 This free sandwich bag sewing pattern and tutorial is so easy you'll be able to replace your old plastic snack bags in no time.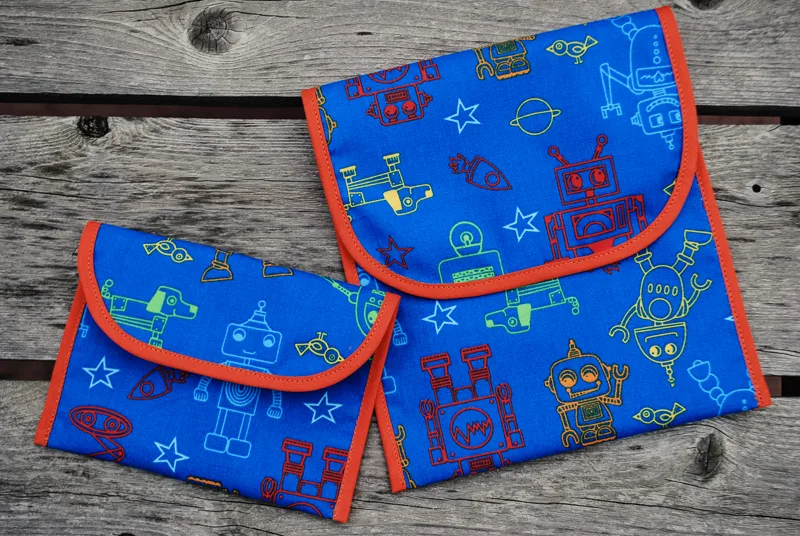 I designed these free fabric sandwich bag and snack bag sewing patterns to have extra large flaps. The flaps act like teeny little place mats, which helps avoid germ fests like when your daughter puts her carrots onto a random table at Lincoln Park Zoo (happened with our old snack bags, pretty gross, so I made sure that mine had flaps).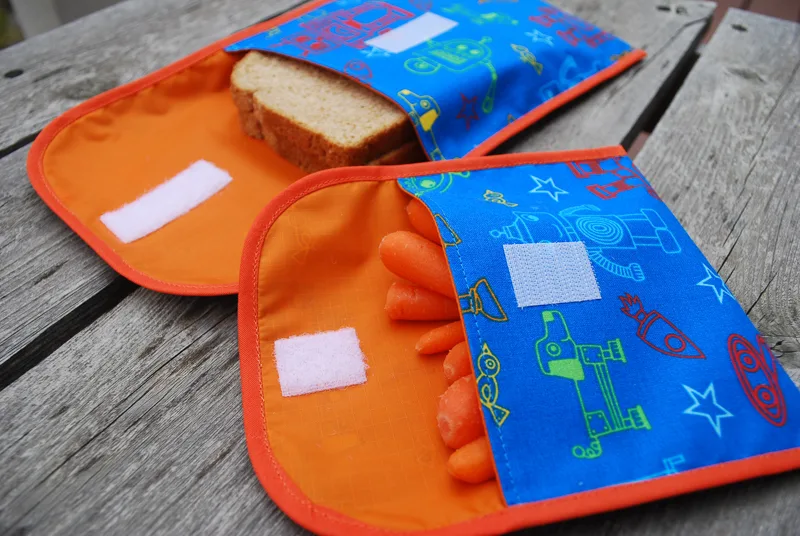 And oh boy, you're going thank me me for this new product that I'm going to show you. It's called VELCRO® Sticky Back for Fabrics and it makes sewing projects with VELCRO® brand fasteners a helluva lot easier.
VELCRO® Brand sponsored me to make this tutorial but all opinions are mine. As a lazy sewer I am loving the new VELCRO® Brand Sticky Back for Fabrics fasteners because you can put them on *after* your project is completely sewn. That means no measuring or guessing placement on cut pieces before sewing. Yep, you can just sew the whole thing up and put the VELCRO® Brand fastener on as the last step. No more mistakenly placed fasteners. Hooray!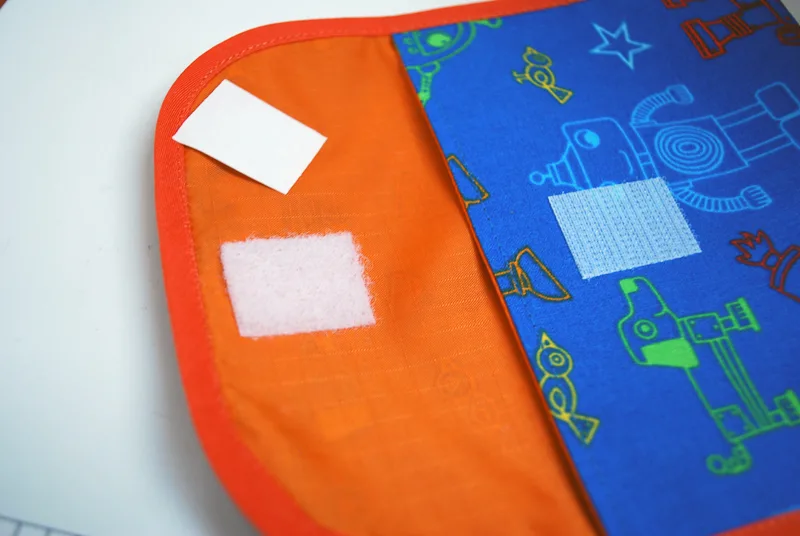 Once you get the hang of it, you'll be able to whip out a whole set of reusable sandwich bags and reusable snack bags – just in time for Earth Day.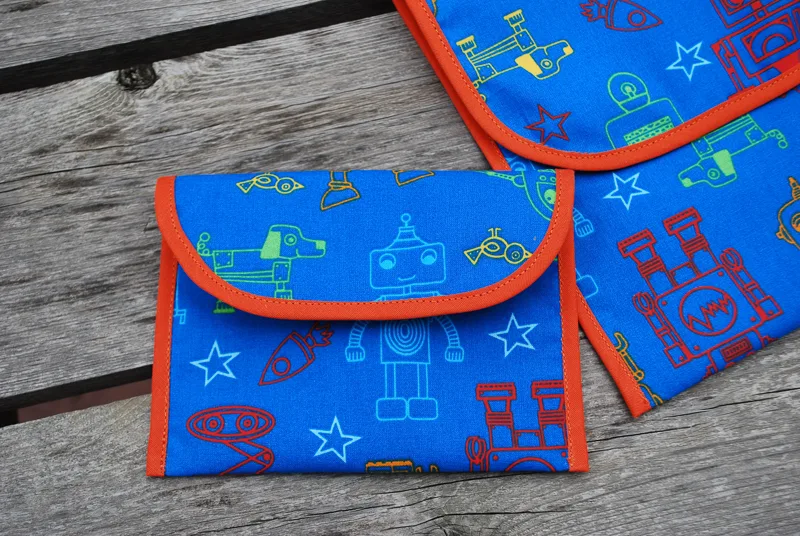 Supplies for sewing reusable sandwich bags and snack bags:
—
How to make reusable sandwich bags and snack bags:
1. Cut the bag lining and outside fabric pieces: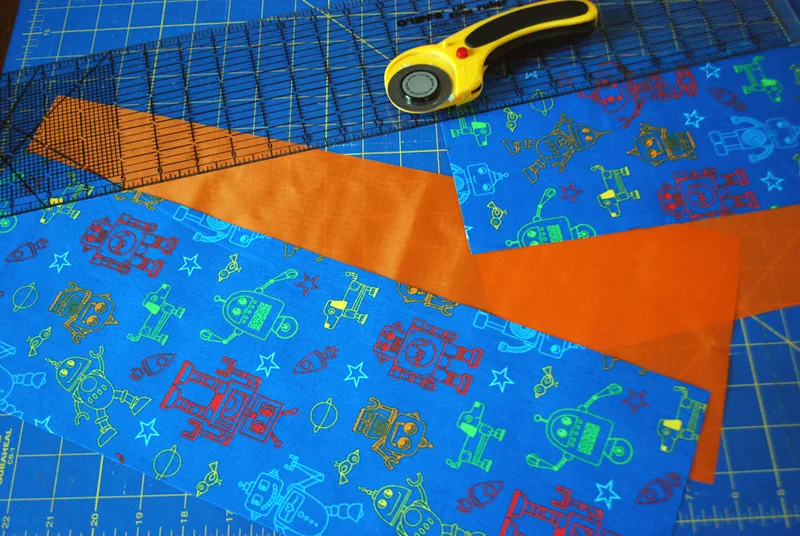 Two pieces of 19″ x 6.5″ for sandwich sized bag (finished size 7″ x 6-1/2″)
Two pieces of 10-1/2″ x 5-1/2″ for snack sized bag (finished size 4″ x 5-1/2″)
Cut the flap curves: on one short side of the rectangles trace and cut corner curves either by using the free flap curve pattern or by simply putting a drinking glass on the edge of the corner and using that shape.
2. With right sides together, place the bag lining on top of the bag outside. Sew 1/4″ seam along the squared short side (the short side opposite of the curved flap).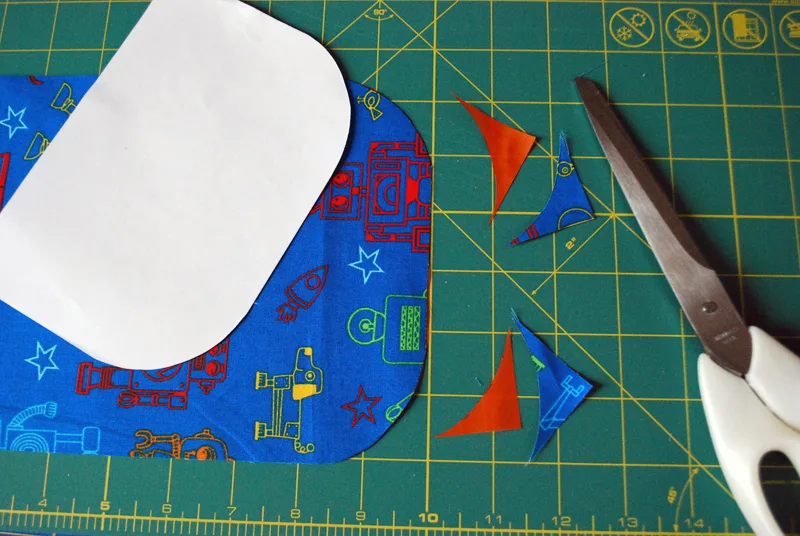 Turn so wrong sides are together.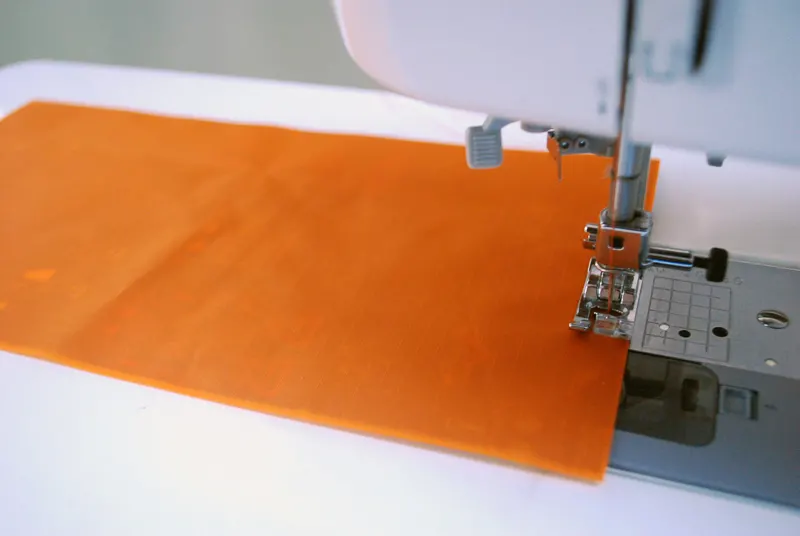 Topstitch close to the edge on the right side.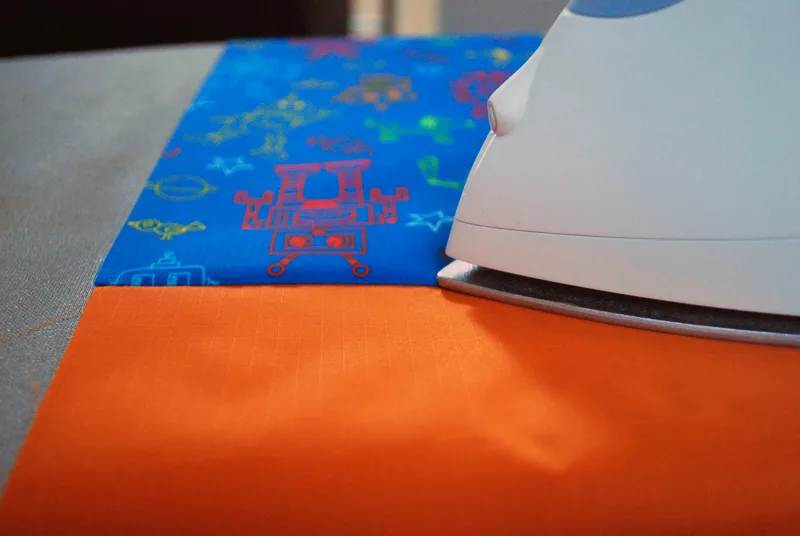 3. Place the sewn rectangle onto your working surface matching up raw edges.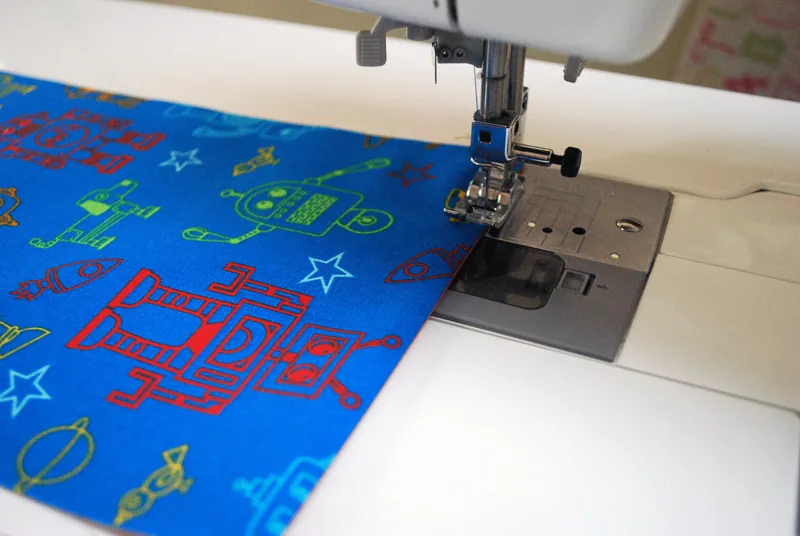 Fold the bottom sewn edge up 7″ for the sandwich sized bag or 4″ for the snack size bag and secure with barrettes or clips.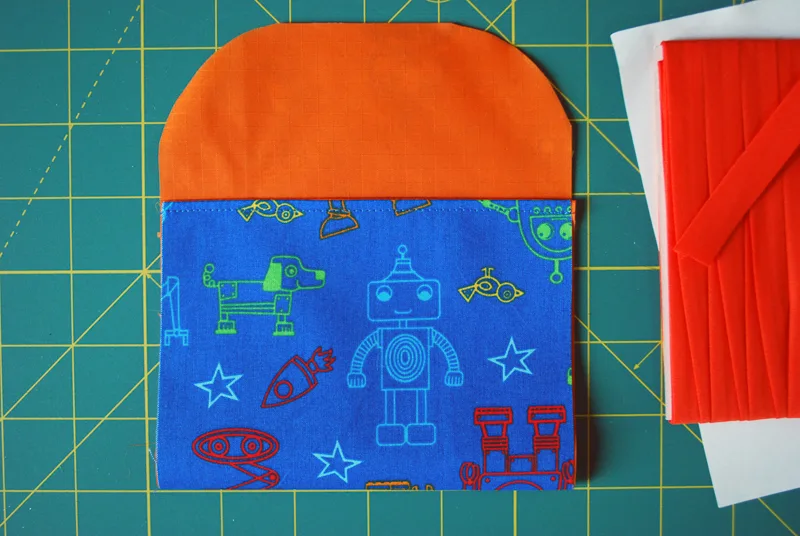 4. Place bias tape on the front left edge of the sandwich bag, letting 1/4″ overhang.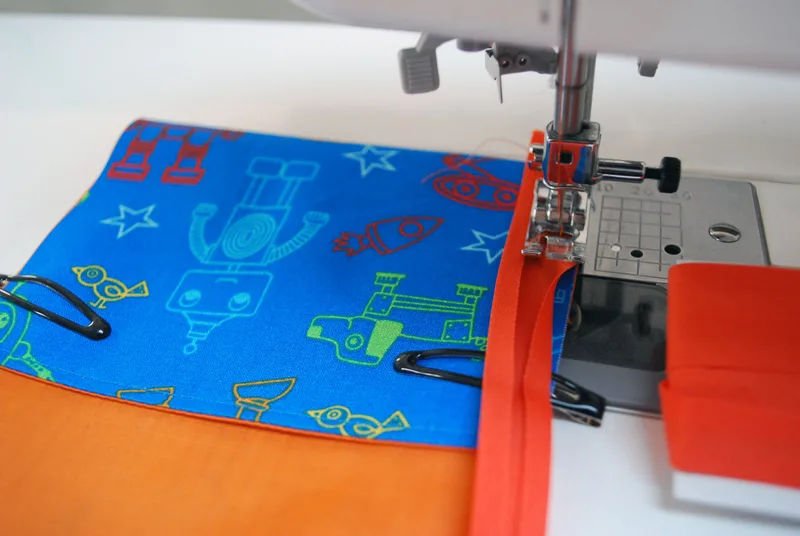 Sew the bias tape around the perimeter of the bag.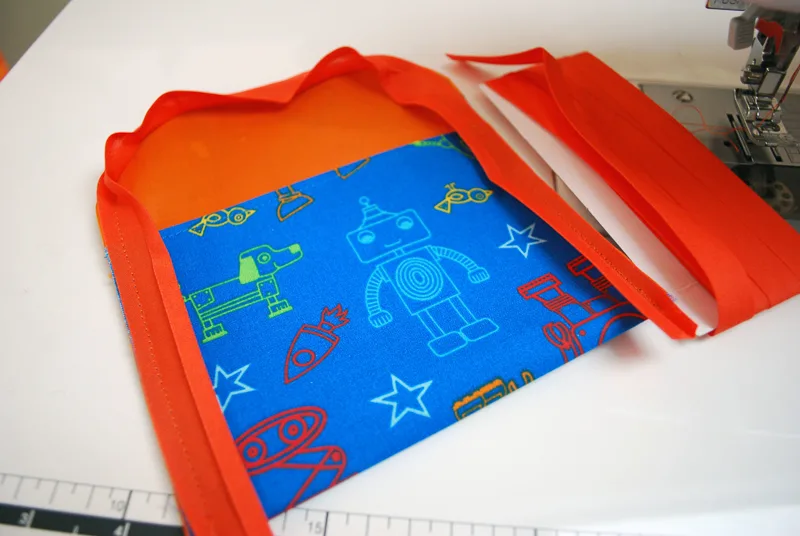 Trim the bias tape leaving 1/4″ overhang.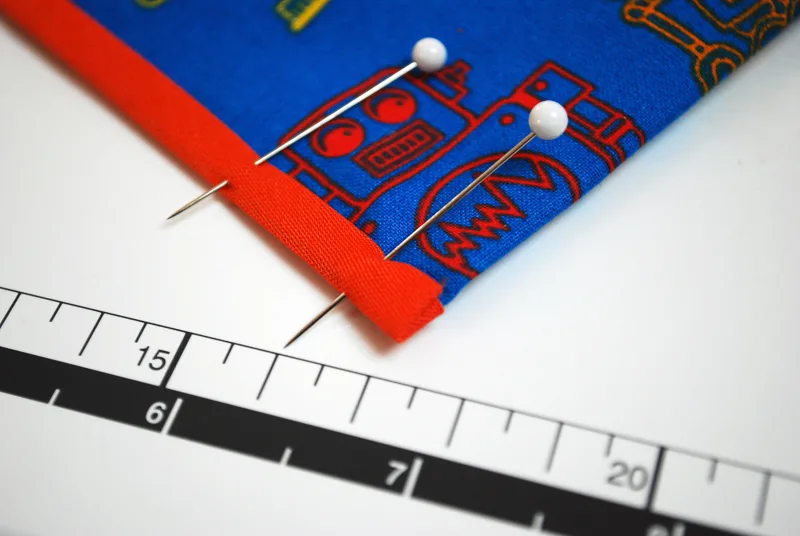 5. Turn the bias tape over to the other side, folding over the overhang. Sew close to the bias tape edge.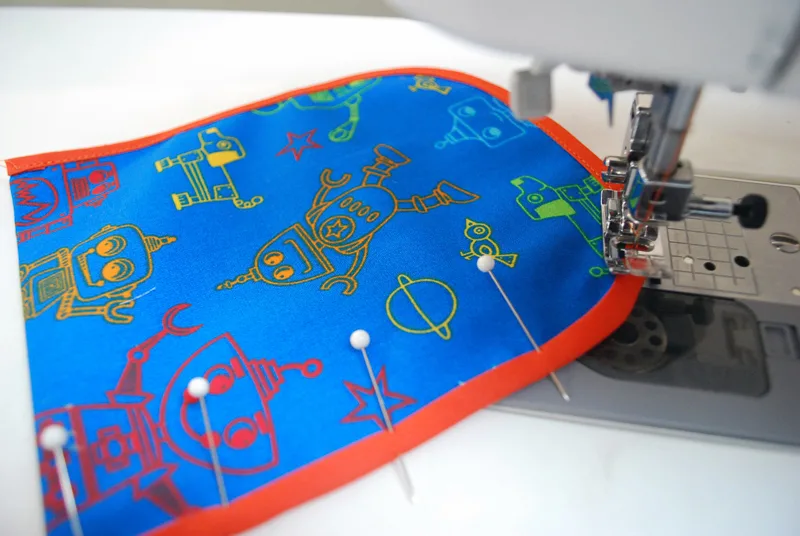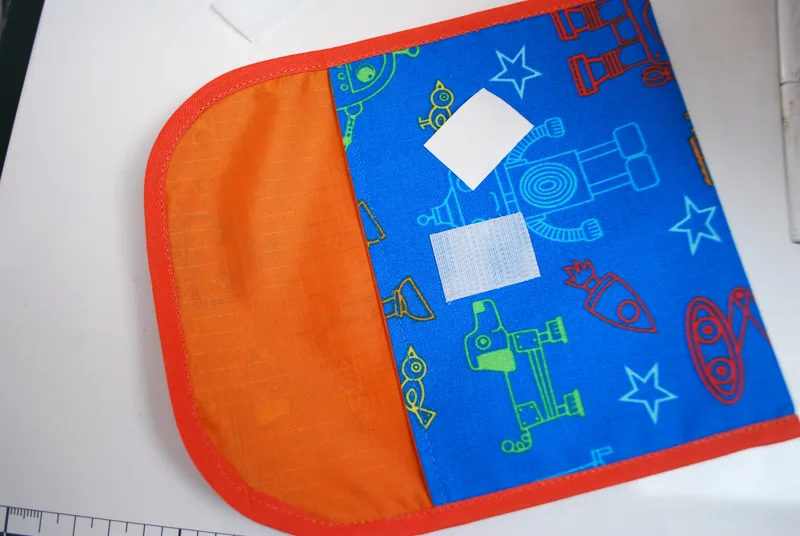 6. For the sandwich bag, cut a 2″ piece VELCRO® Sticky Back for Fabrics. Peel release liner, place the hook (scratchy side) 1-1/2″ from the bag top, and thoroughly press fastener to fabric.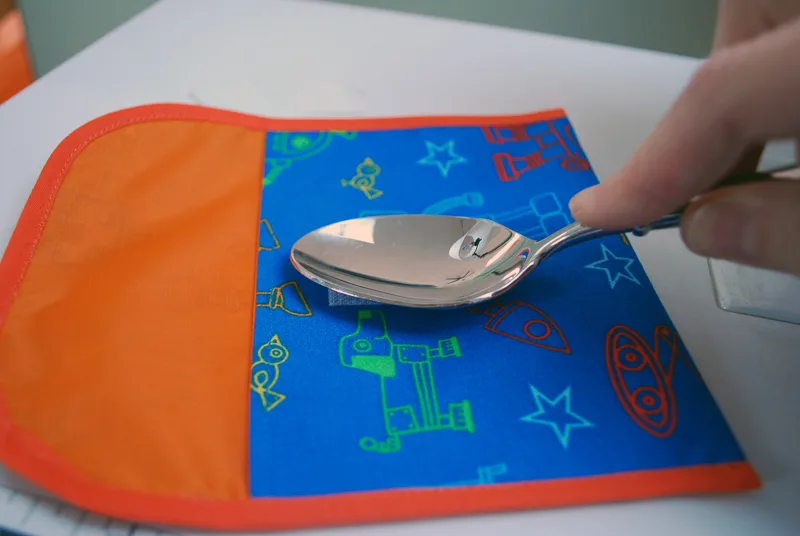 Use a tablespoon to fully rub it in.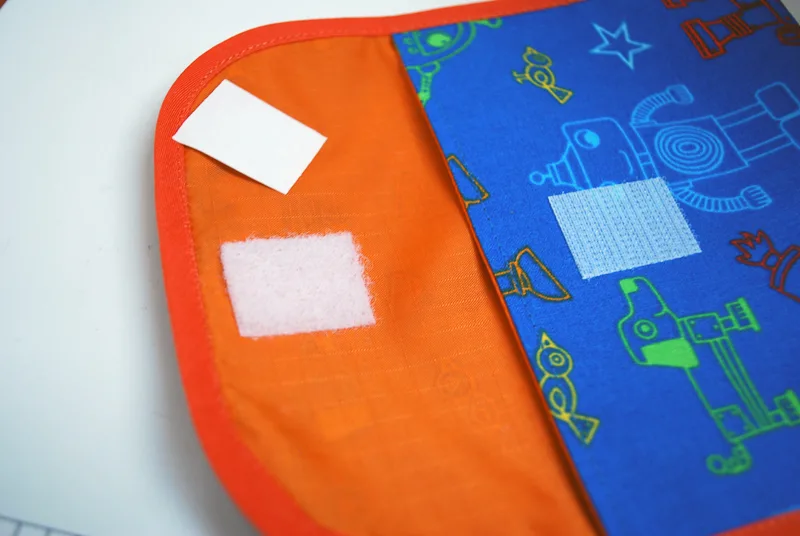 Place the loop (soft side) about 1/2″ from the top of the flap…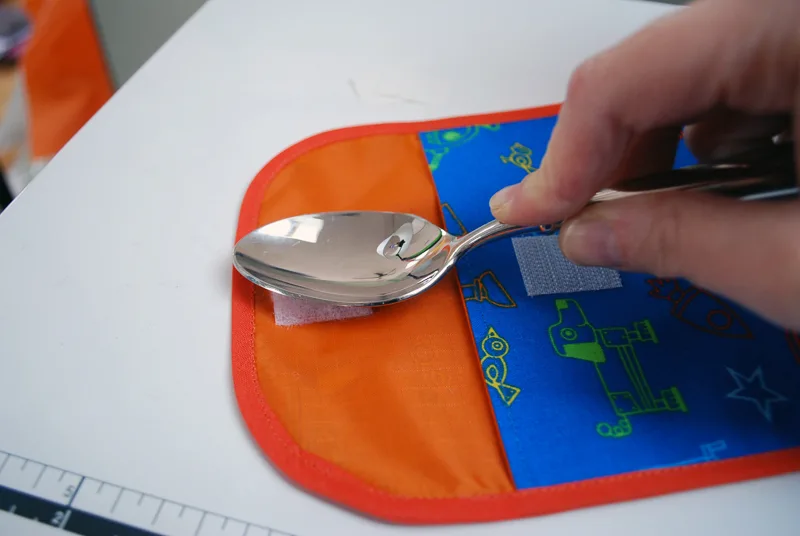 …and rub with a tablespoon to fully adhere.
For the snack bag, cut a 1″ piece of VELCRO® Sticky Back for Fabrics and place it 1/2″ from the top and bottom.
7. Allow 24 hours for adhesive to set up before washing in cold or warm water only – no hot water.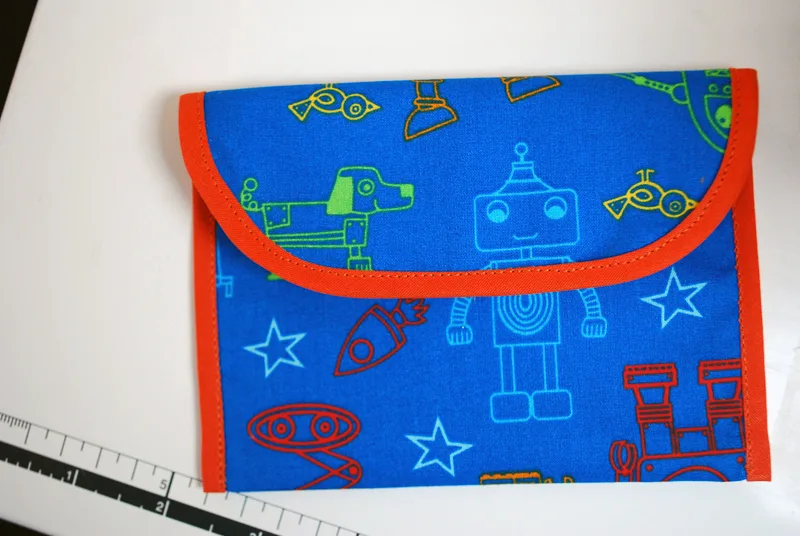 8. Fill with sandwiches. Wash in the washing machine and allow to air dry.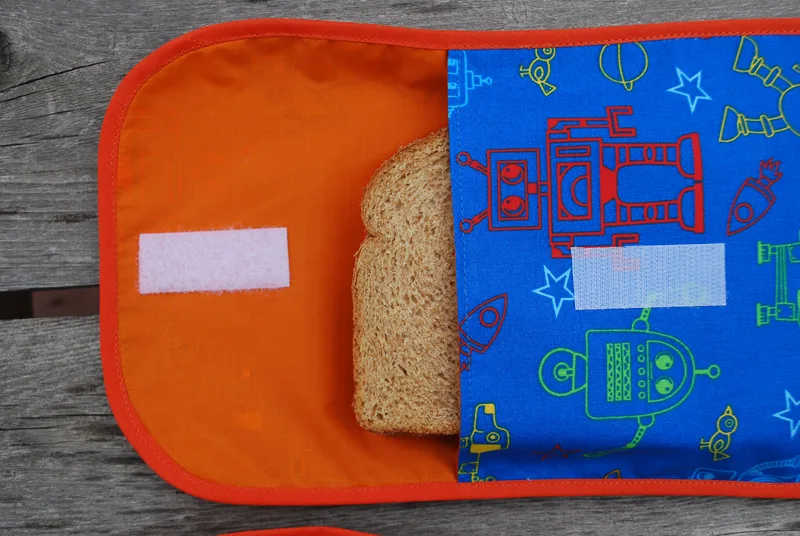 Tell me in the comments below: What do you think about this reusable fabric sandwich bag free sewing pattern?
Thanks again to VELCRO® Brand for sponsoring this free sewing tutorial. I only work with brands that I love, and I thank YOU for supporting the brands that help support Merriment Design!
—
Like it? Share it!
The nicest way to say you like it is to pin it on pinterest, post a comment, follow Merriment Design on Facebook, twitter, pinterest, Google+ or sign up for monthly emails. Enjoy! 🙂
Copyright stuff: You're more than welcome to use this free project and tutorial for personal use. Contact me for commercial use and etsy sales.
Save
Save
Save