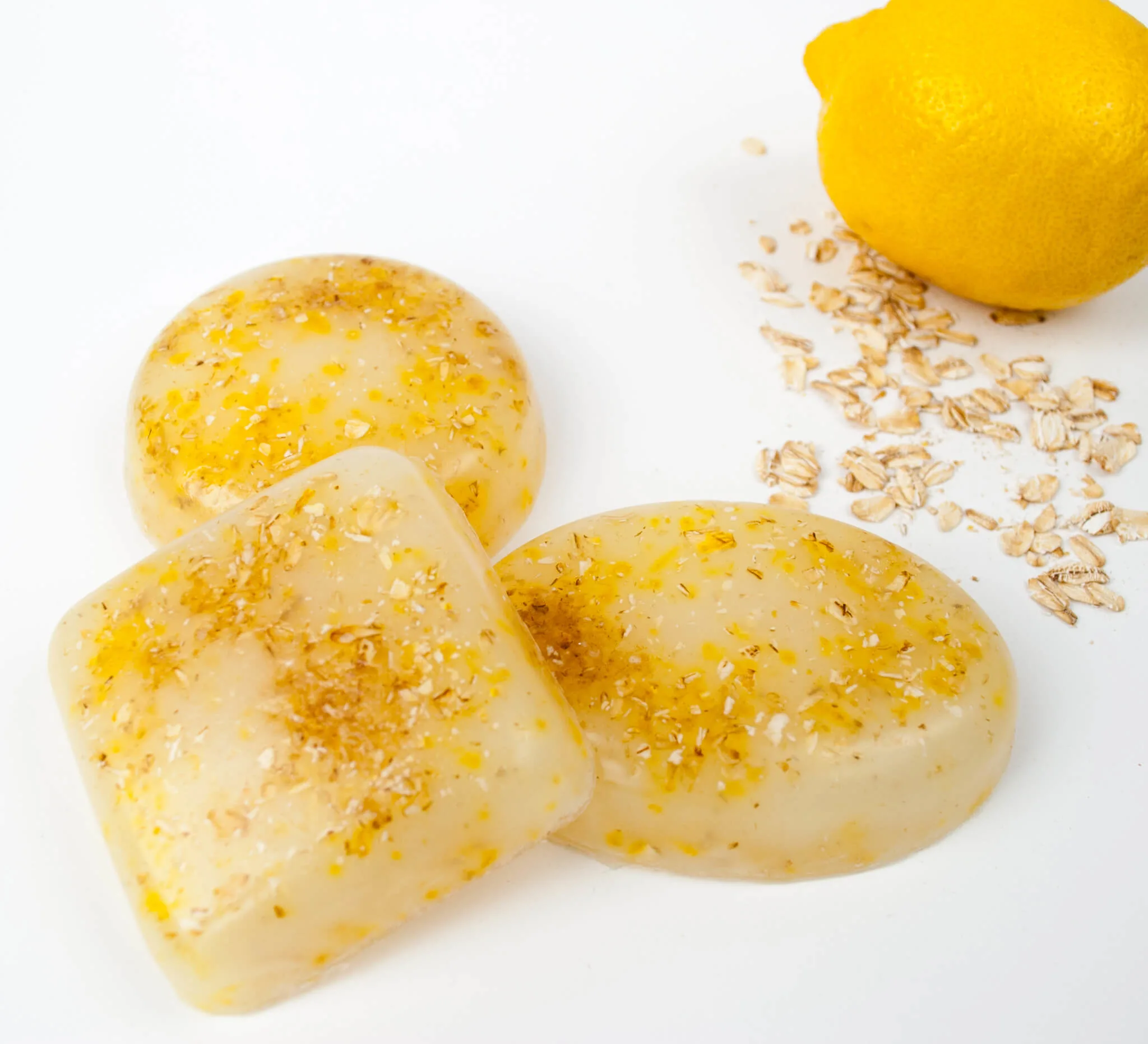 I want to share the DIY Lemon and Oatmeal soap that the kids and I made together for Christmas gifts. I like to make useful gifts that have a purpose; soap is something I've always wanted to try so we gave it a go.
Super easy handmade soap to melt and pour
We made a "melt and pour" style of soap that's super easy to make with children – just have kids do all the chopping and zesting and prep work, then switch to an adult for the melting and pouring. Once the soaps have cooled then kids can pop them out of the soap molds and wrap them up.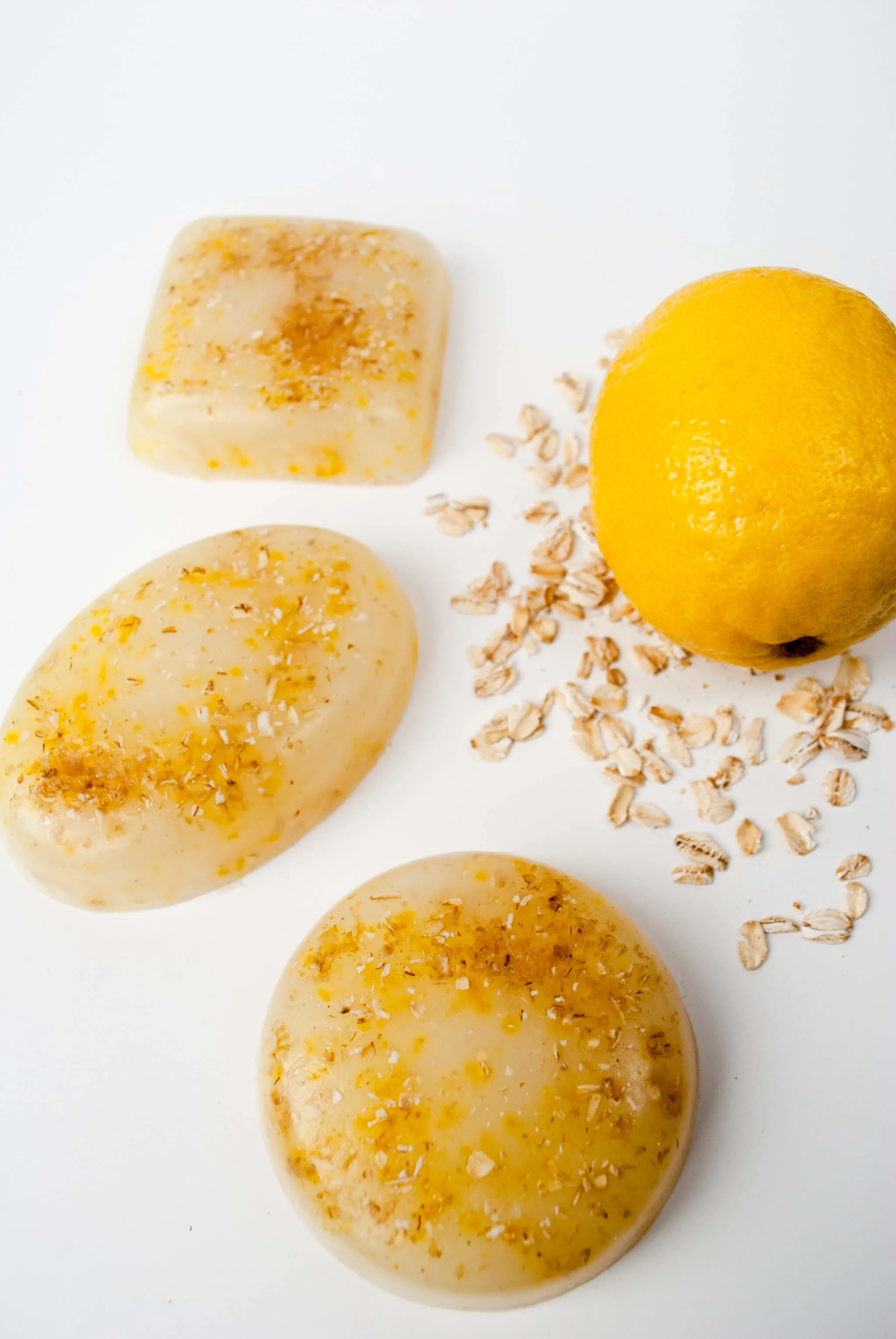 We followed these easy instructions from AO Life on how to make melt and pour soap, and we used Stephenson Soap Base. Basically, all you do is (1) chop up the soap, (2) melt it in the microwave, (3) stir in some fixin's and (4) pour into the molds. Voila! Easy and pretty handmade soaps ready for gifting.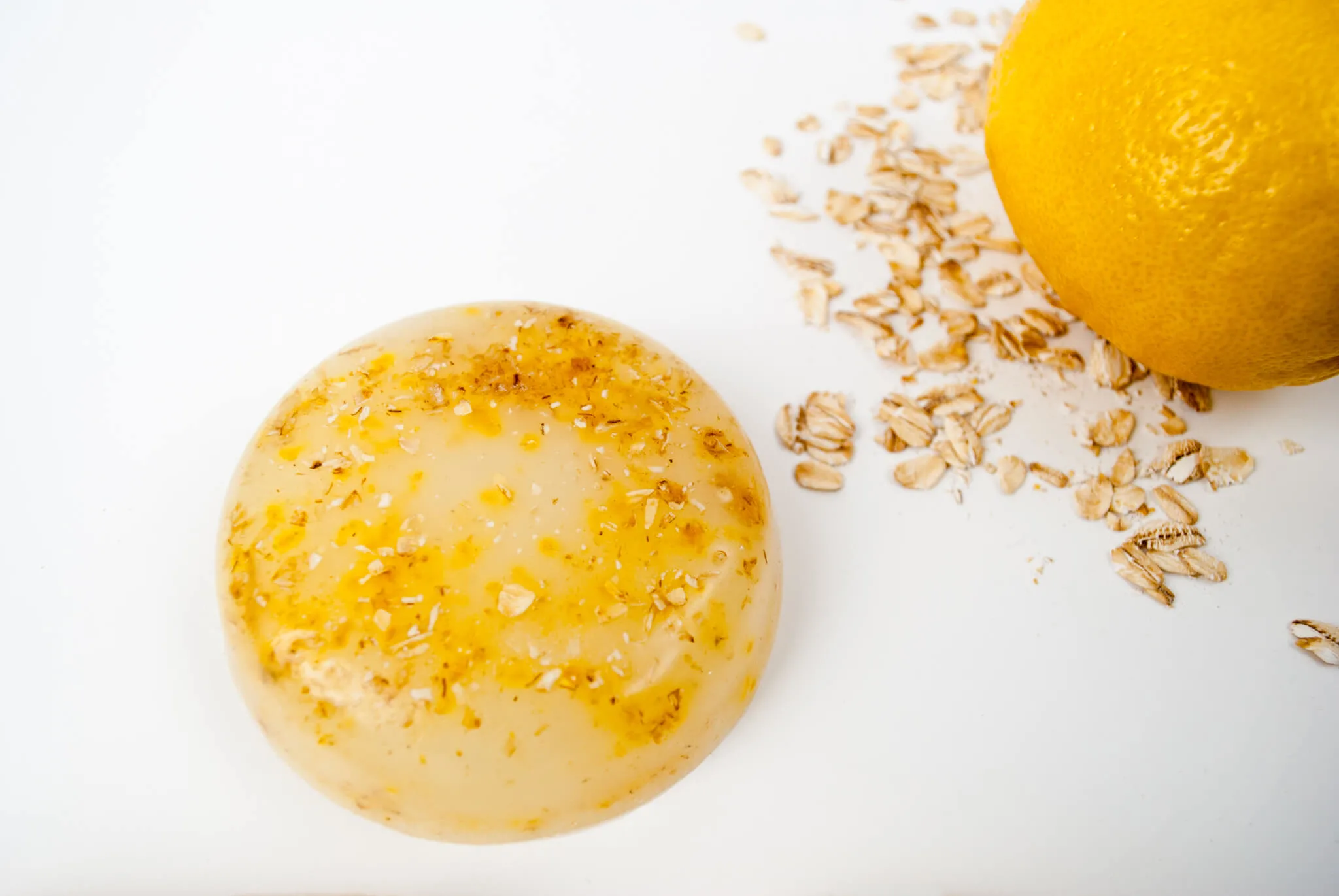 My kids did all of the soap chopping and also grated the lemon zest. We have these really great kid-friendly wavy cut choppers and kid-friendly graters and they work well for this project.
—
How to make lemon and oatmeal melt-and-pour soap:
Really, the AO Life site has excellent instructions, so go over there to follow their steps like we did. I'll give you a few tips to add to their instructions:
As you chop the soap, put it loosely into the molds so you can eyeball whether or not you are melting enough soap (or too much) for your available molds.
A little goes a long way with the fixins. Try starting with just 1 tsp. of ground oatmeal to your melted soap and then stir it in. You can always add more.
The soap will start to harden pretty quickly
To easily remove hardened soap from your Pyrex measuring cup and mini spatulas just pour boiling water on them in the sink.
If you use lemon like we did, be sure to use the soap sooner rather than later to keep it fresh.
You guys, I took some really cute pictures of the kids using their kid-sized graters to grate the lemon and their kid-sized choppers to chop the soap. These photos were freaking adorable. Thing is, my phone was stolen on the CTA train and I lost all of those photos plus a bunch of other ones 🙁 Yeah. Big bummer.
Good news is that we hadn't yet gifted the soaps so I was still able to take photos of the finished soap photos. And this project was so easy that I'm sure we'll make it again soon so I'll update this post with cute kid photos when we circle back to this easy DIY.
Tell me in the comments – what kind of melt-and-pour soap would you like to make?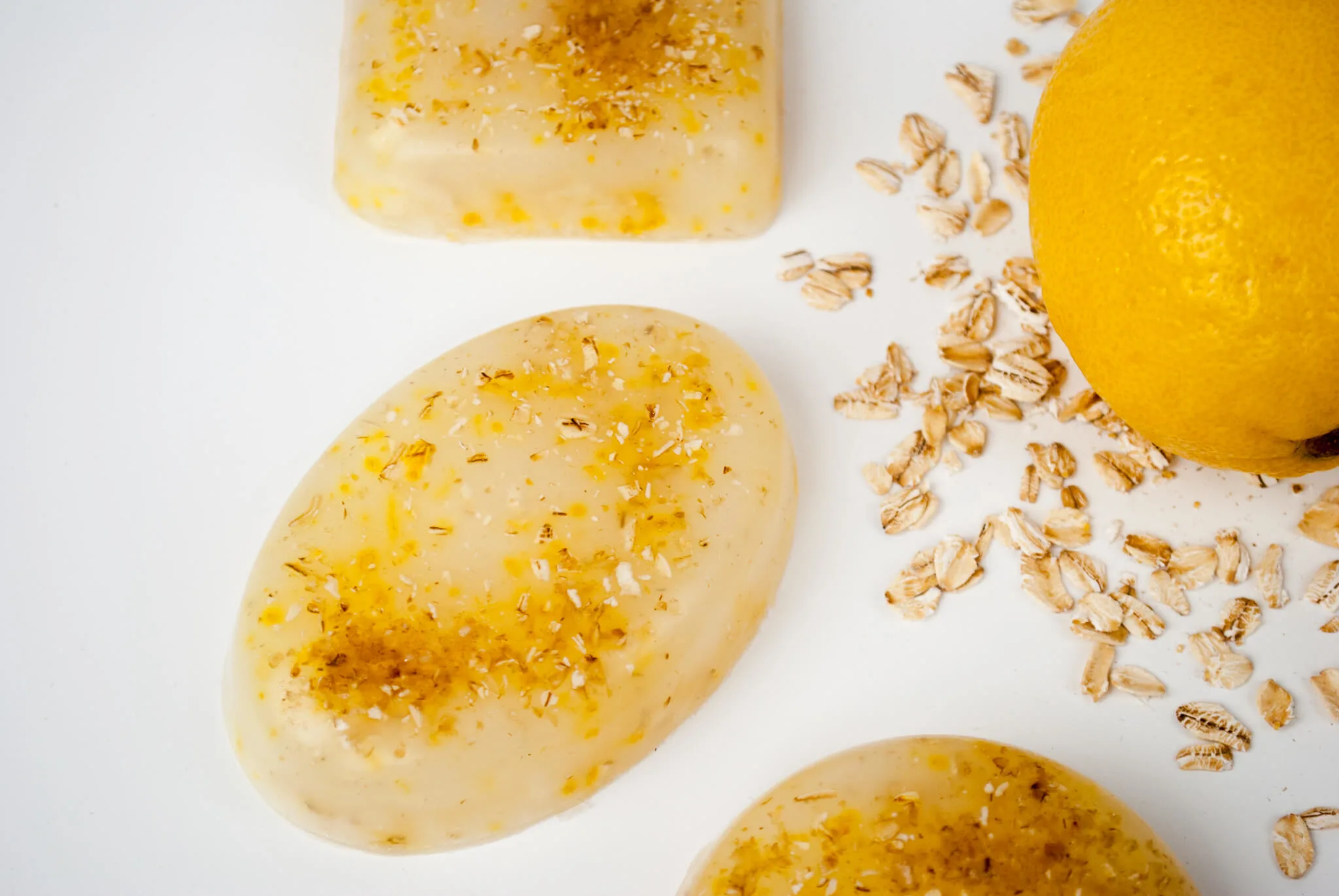 —
Like it? Share it!
The nicest way to say you like it is to pin it on pinterest, post a comment, follow Merriment Design on Facebook, twitter, pinterest, Google+, instagram or sign up for monthly emails. Enjoy! 🙂
Copyright stuff: You're more than welcome to use this free project and tutorial for personal use. Contact me for commercial use and etsy sales.