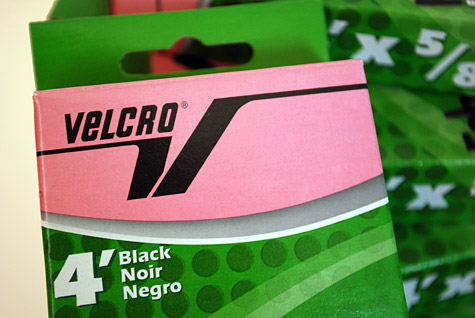 UPDATE: Congratulations to Liz! According to Random.org, she is our lucky winner of the box of Velcro. Thanks everyone for entering …and be sure to make your Velcro kid's blanket!
Did you see the free tutorial for my kid's travel blanket with Velcro loops, Velcro pockets and ribbon tags? Well, the VELCRO® brand fasteners company did and was generous enough to provide this *huge* box of assorted fasteners for a lucky reader.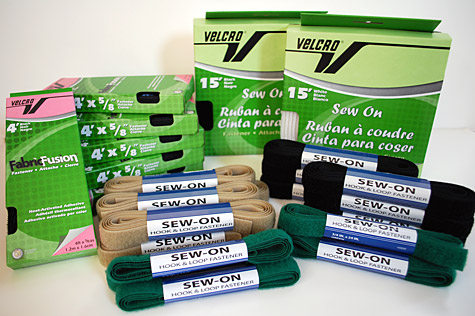 And it can be you! Just add a comment on *any post* at MerrimentDesign.com to enter. That's right, any post – what you think, what you did with it, what you want to do, who you want to share it with. You get one entry for each comment between today and August 16th (my birthday and your lucky day). One comment only per post per person. I'll announce the randomly-selected winner on August 17th …or perhaps the 18th if my birthday is particularly festive 😉
Oh, and if you follow @merrimentdesign on twitter or RSS or are a Merriment Design Facebook fan just let me know below – you'll get another entry.
This box valued at approximately $150 includes: two boxes of 5yd x 1.5″ Velcro Brand Sew-On Tape in white and black…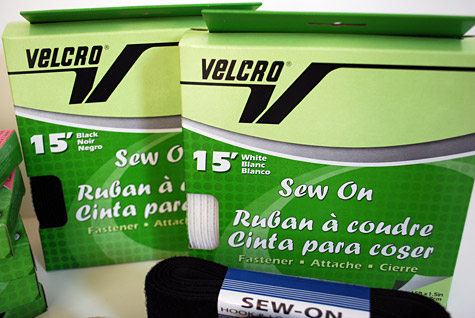 …6 boxes of Fabric Fusion Velcro
4ft x 5/8″ each…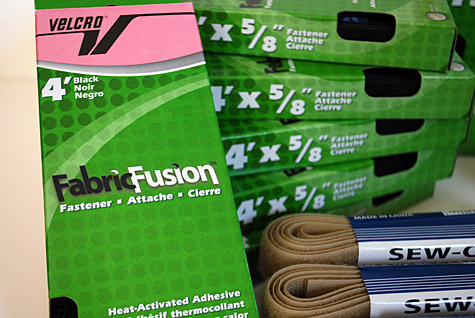 …18 rolls of Sew On Velcro in Black, Beige and Green
(I didn't know it came in green …could be good for holiday)…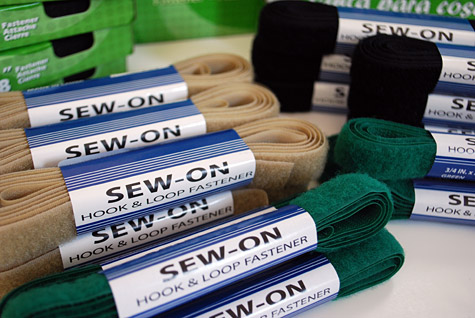 The VELCRO® brand fasteners company makes sew-in and adhesive fasteners for crafting, sewing, paper, holiday and everyday. They have lots of innovative products including Velcro Snag Free Sew On Tape
, Velcro Fabric Fusion Iron On Tape
and Wafer Thin Velcro
to inspire.
And be sure to check out my free craft tutorial for making a kid's travel blanket using Velcro loops, Velcro pockets and ribbon tags to keep toys secure on trips. Good luck!