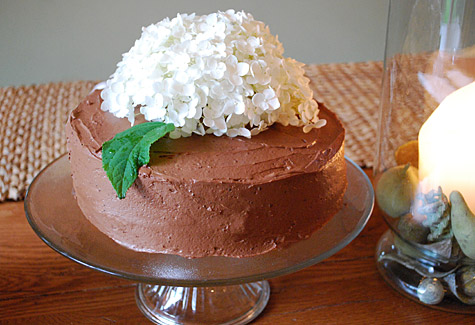 During our recent weekend visit in northern Michigan, my friend Jennie and her two girls made this flower-topped chocolate iced birthday cake for me. Pretty, yes?
Ten-year-old Elizabeth did much of the baking, mixing the batter…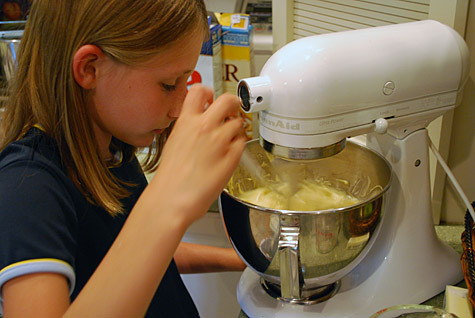 …and pouring it into pans…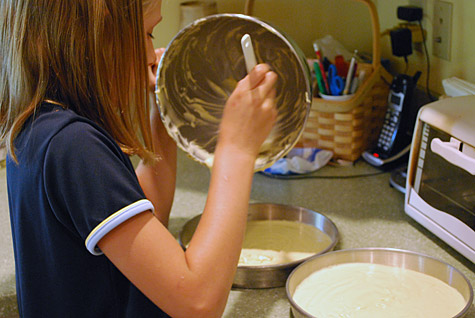 …with eight-year-old Mary serving as "official taster."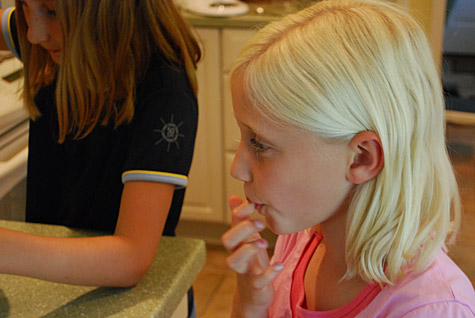 While Jennie made rich chocolate icing, Elizabeth went outside to cut a fresh white hydrangea as a cake topper.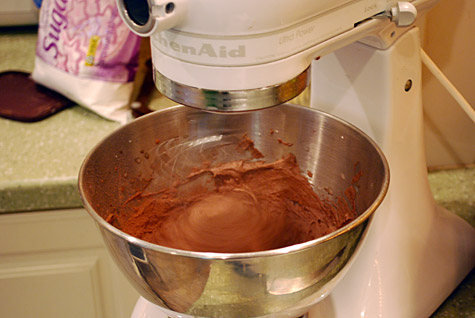 Well, I've seen fresh flowers on cakes before yet this was the first time I saw the secret to how to keep them looking fresh: those little plastic vials that you can easily get from any corner flower shop.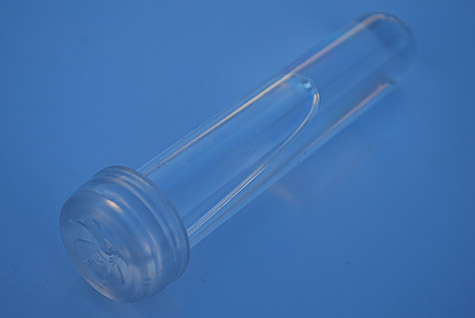 All you need to do is clean the outside of the vial, take off the top for larger stems, fill with water and press into the middle of your iced cake:
Now you can add pretty flowers – hydrangeas, Gerber daisies, the possibilities are endless. And of course, be sure your fresh flowers are free of dirt and bugs before putting it on your cake 🙂
I thought the cake was just beautiful and the homemade chocolate icing was especially yummy. Jennie was generous enough to share her chocolate icing recipe with me …and you!
6 tablespoons softened butter
2 2/3 cup powdered sugar
1/2 cup Hershey's cocoa
1/3 cup milk
1 teaspoon vanilla
Beat butter. Add sugar/cocoa alternately with milk. Beat to spreading consistency. Blend in vanilla.