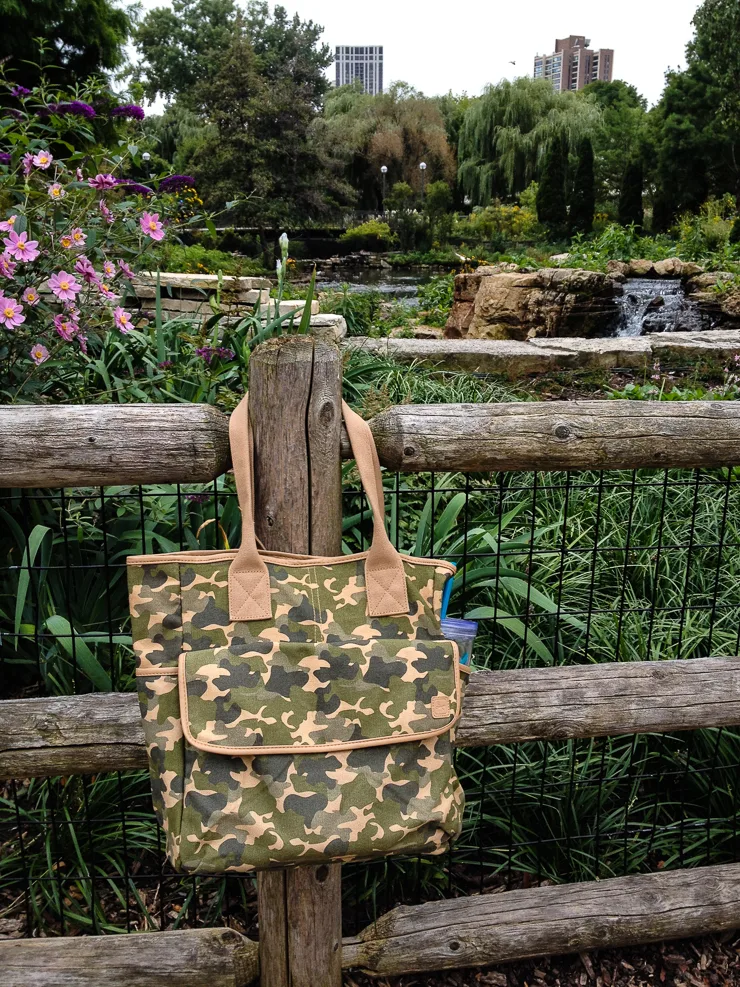 This post was sponsored by Jo-Ann Fabric and Craft Stores. All opinions are mine.
Can you spot my new tote bag? 😉
It's my new camouflage print canvas tote bag from Jo-Ann Fabric and Craft Stores. Jo-Ann sent me this camo tote a few weeks ago to try out in my everyday life. Since then, it's quickly become my go-to bag for both work and play because it's trendy yet also super functional.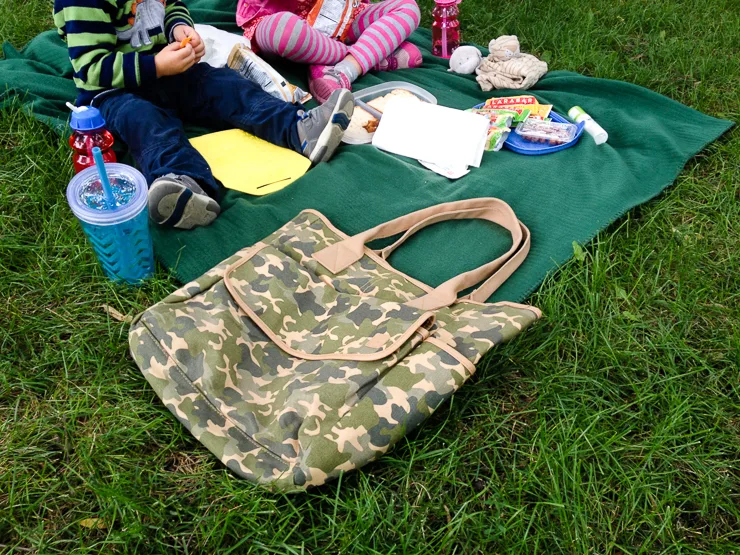 The tote bag is available in-store only at Jo-Ann for $9.99 with a purchase of $30 or more. There are four designs – purple, camouflage, zebra and cheetah.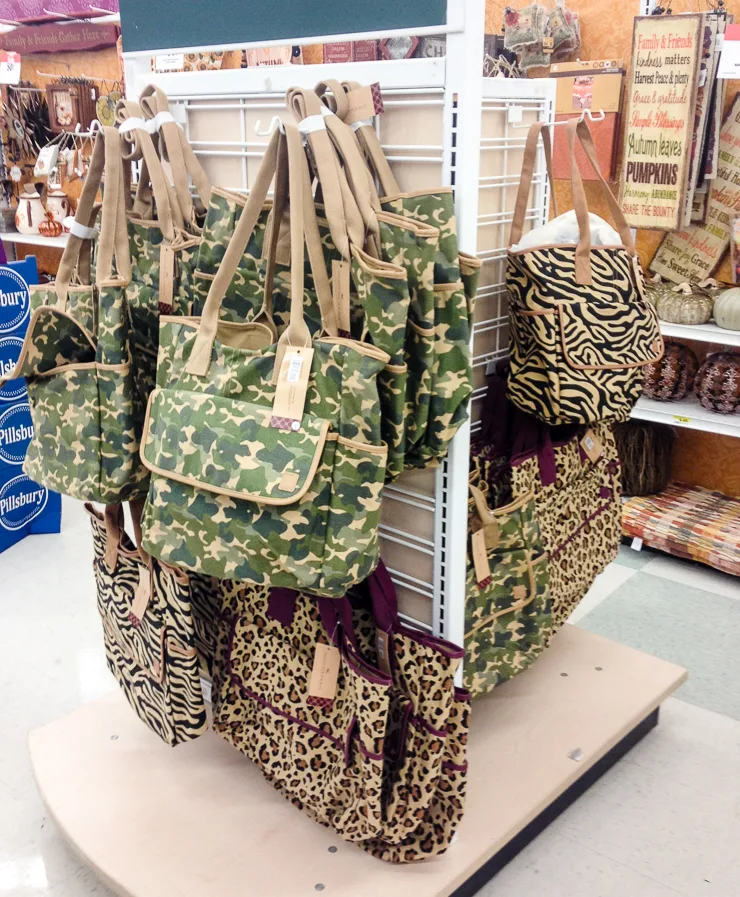 Here's the purple one on my living room sofa …I liked this pattern too so I bought it with my latest in-store purchase.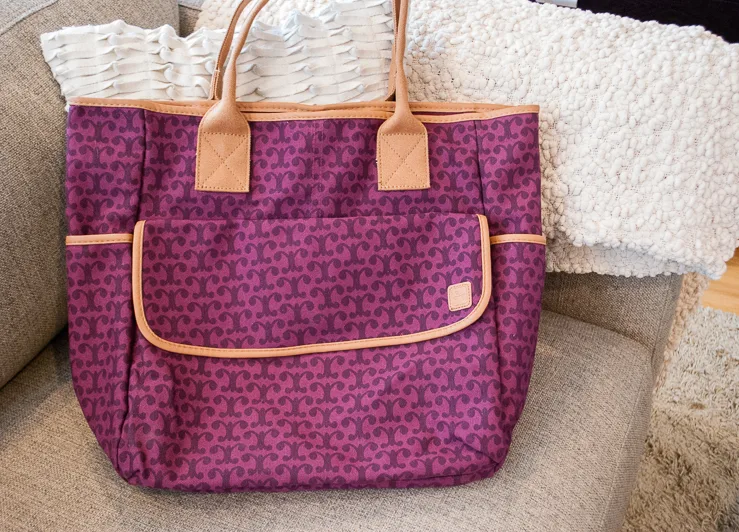 This is a really usable bag. There are pockets galore yet the bag is compact enough to carry all day in the city. For work, the tote bag easily fits my laptop, charger, camera, phone, sketchbook, extra sweater, keys, snacks and a bottle of water.
For play, the kids and I took it for a spin at the Lincoln Park Zoo…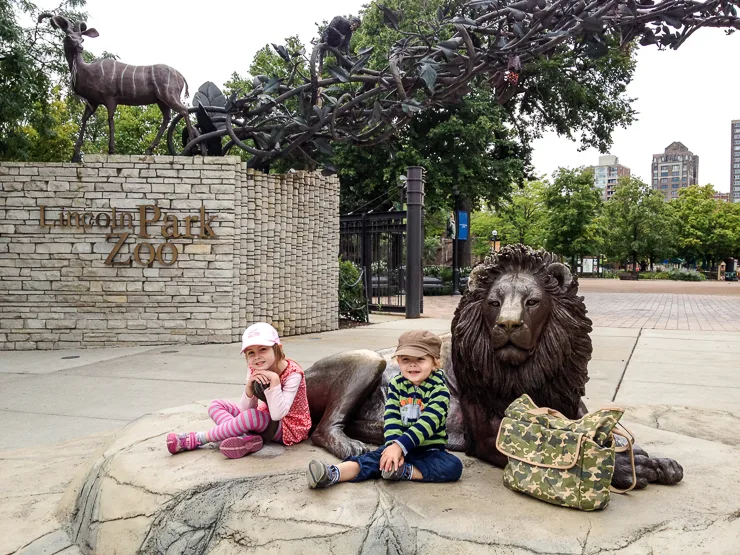 We have a zoo membership that we like to use as much as we can especially when the Chicago weather is nice. On Monday, I packed my camo tote bag with a picnic blanket, three water bottles, our lunch, zoo membership card and carousel passes, Liam's diapers and wipes, hand sanitizer, and my wallet, phone and keys.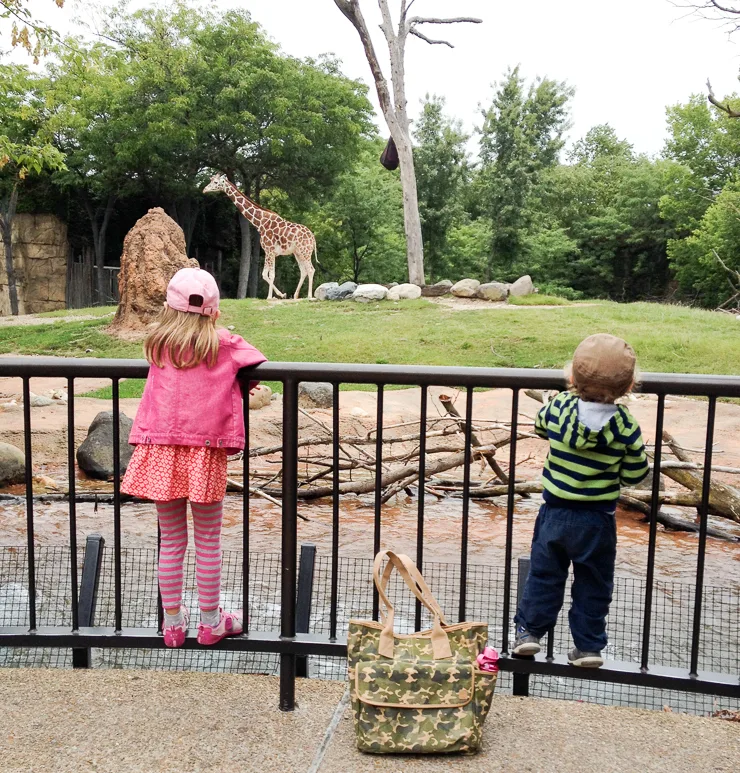 Yep, all of that fit in the bag and I could have fit more. (And check out my new cute zigzag water glass below, also from Jo-Ann).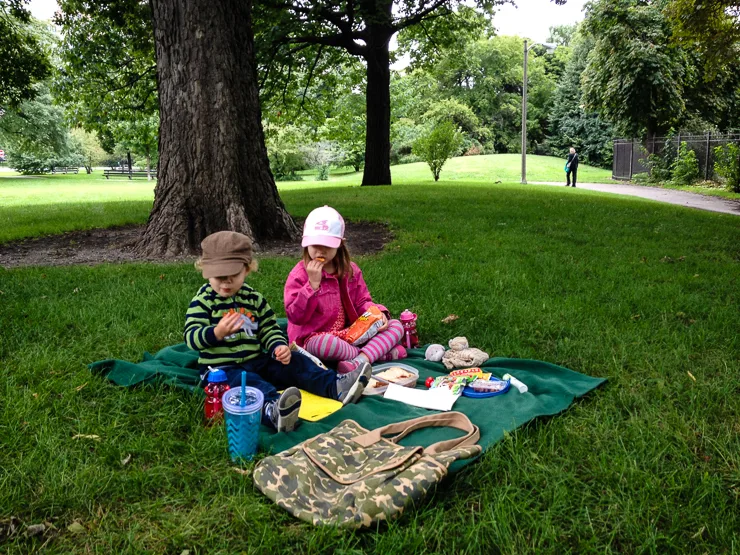 Living in Chicago means a whole lot of walking around the city carrying kid gear on my shoulder or stroller handle. Now I can carry all of our stuff in one tote bag and vainly be on-trend at the same time.
You can get your cotton canvas tote bag at your local Jo-Ann Fabric and Craft Stores while supplies last. Thanks so much, Jo-Ann, for our new everyday city bag!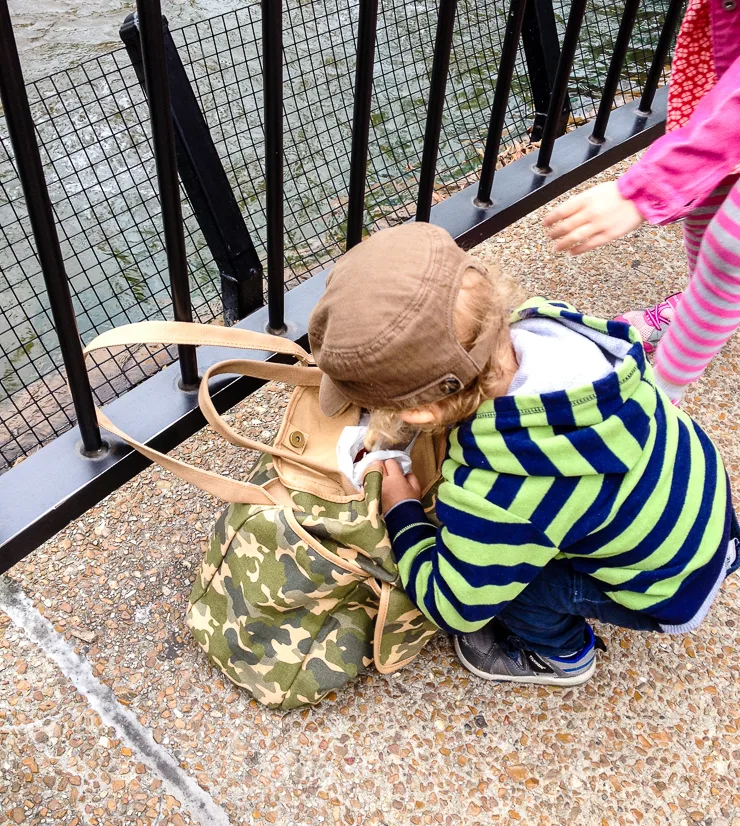 Save