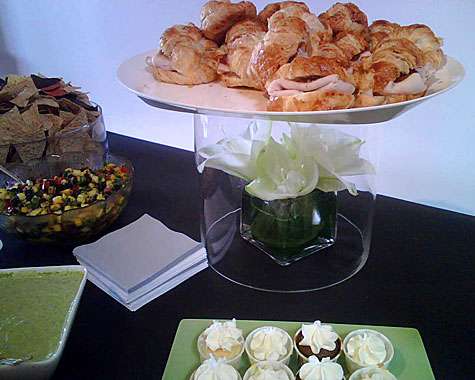 Our wedding photographers, Kiri and Brett of PenCarlson Photography, hosted a bright and cheery open house on Sunday for their new Chicago photography studio.
Height is always good with buffets but I've never seen anything like these innovative 'flowers enclosed in glass cylinder' food risers. This detail would work particularly well for weddings or showers or even holiday buffets.
They also offered tasty individually-wrapped cupcakes as a take home favor. The tops of clear food bags were decorated with a diagonally-cut piece of satin ribbon with a monogrammed 'P' sticker hiding the stapled top. And setting the cupcakes on a thin cardboard square help ensure icing stays on the cakes rather than the bag.