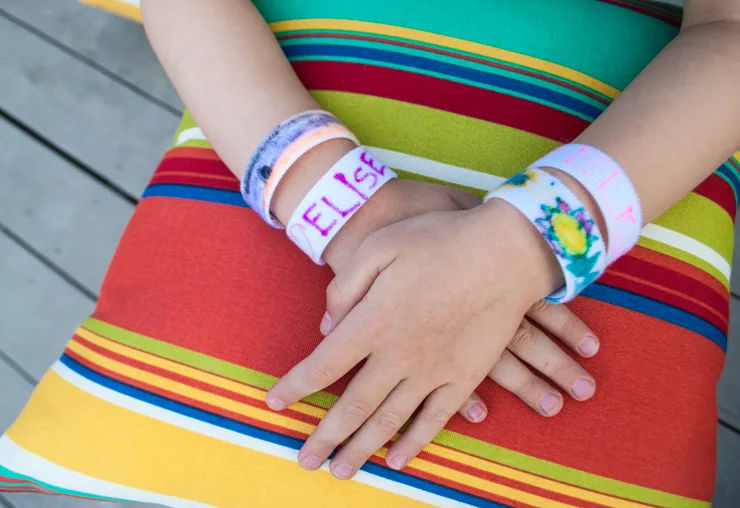 Today we had some time to kill before dinner so we made these easy DIY bracelets on the deck.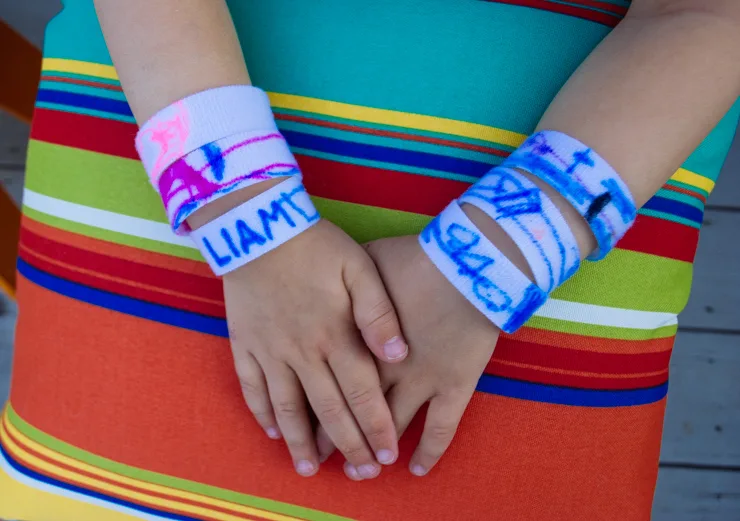 This kid's craft kept both my 5-year-old and my 3-year-old interested and occupied for a good 30 minutes with very little supervision which was exactly what momma needed after a super packed Memorial Day weekend.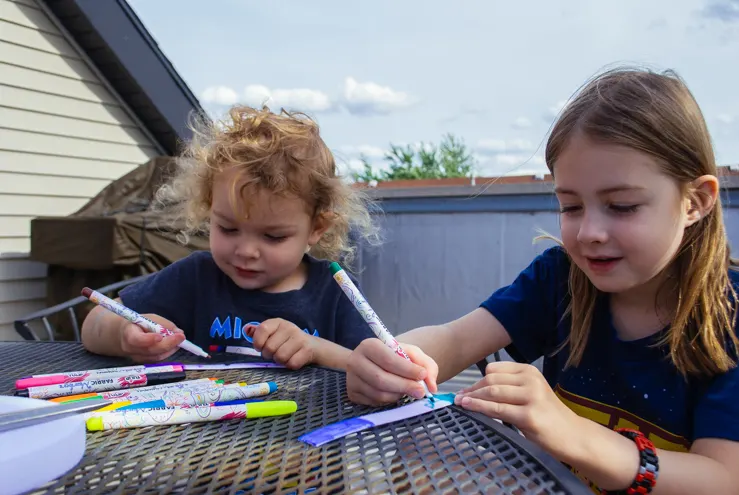 You only need two items for this kid's craft activity — VELCRO® One-Wrap Straps and Tulip Fabric Markers (or colored Sharpie markers) — plus a good pair of scissors. These DIY bracelets are a simplified version of the Frozen snowflake charm bracelets that Elise and I made last year. If you want to get fancy you can make some DIY charms to go on top but the kids liked the bracelets plain.
Have you used VELCRO® One-Wrap® Straps before? If not, it's different than regular VELCRO fasteners because it sticks to itself – all you do is wrap it around something. Usually people use VELCRO® One-Wrap® Straps for utilitarian things like holding cords but I think it's perfect for making all kinds of bracelets. Liam kept asking, "Mommy, can I make another bracelet?" He ended up making six!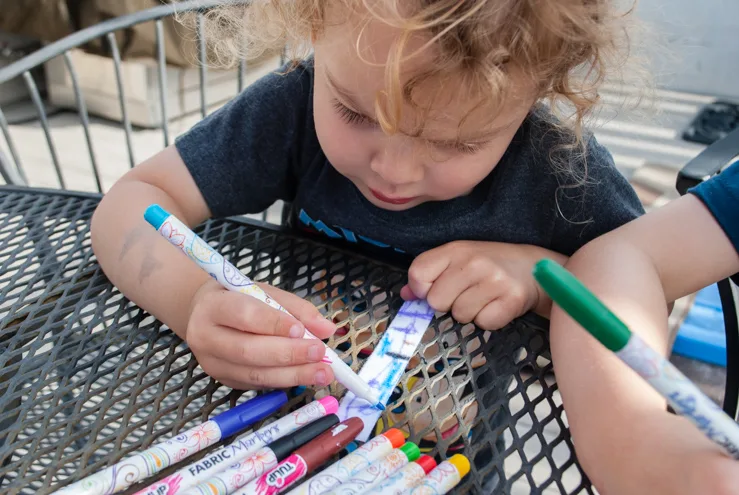 Liam was really proud of his work and I was especially thrilled because he typically isn't really into craft projects.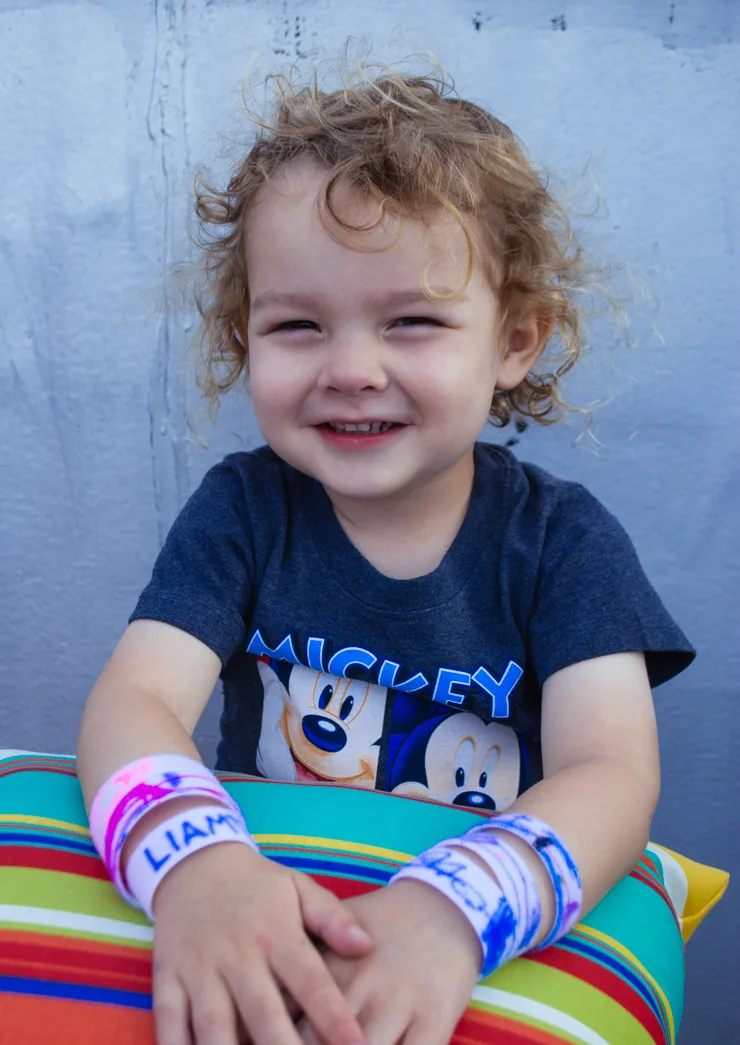 And my resident crafter Elise even made two bracelets for me.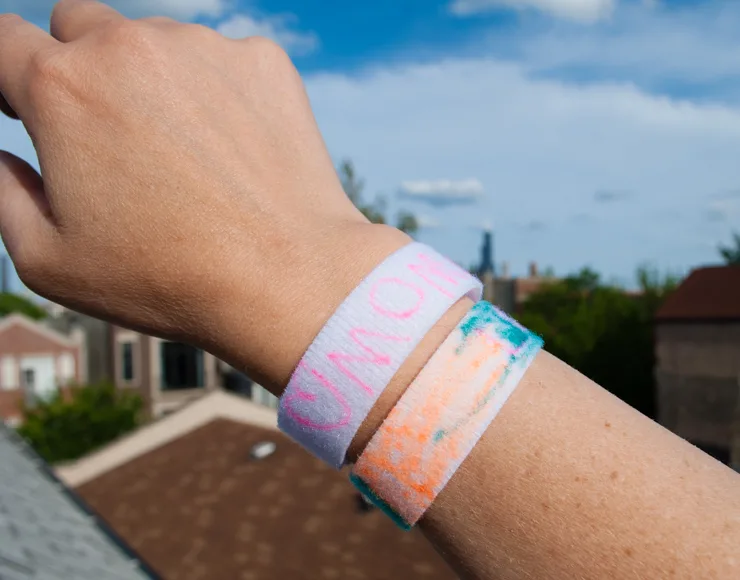 This is a super simple and clever kid's craft activity for those times when you want to pull together a quick activity for your kids. Grab some markers and VELCRO fasteners, sit back and let the kids create.
Supplies for making easy DIY bracelets kid's craft activity:
How to make easy DIY bracelets:
Cut a piece of VELCRO® Brand One-Wrap® Strap to fit the wearer's wrist, overlapping just a bit so that it sticks together.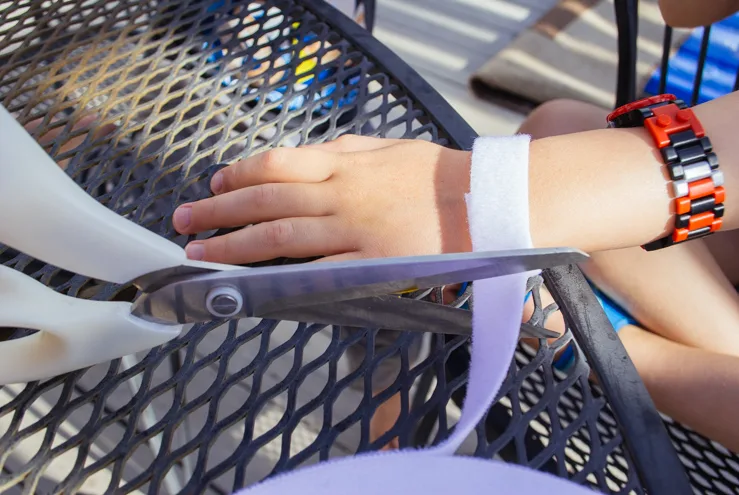 Color it using fine-tip fabric markers or Sharpies. I used Tulip Fabric Markers. And here's a tip – let each color "dry" before adding the next color to prevent color running.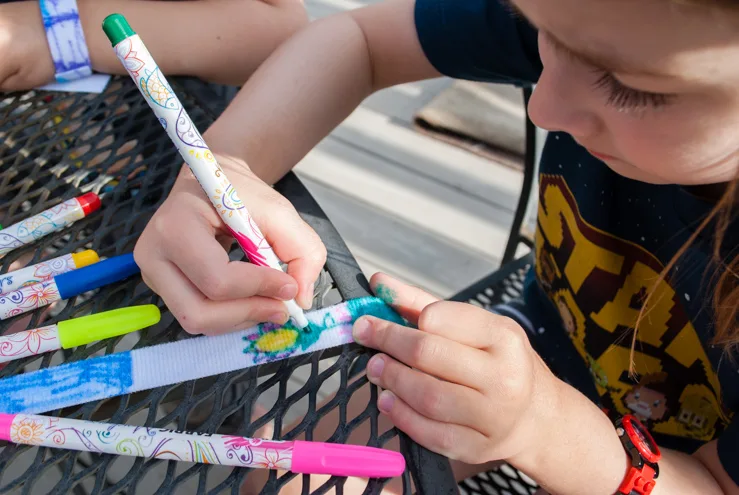 Optional – Add felt to the back of the VELCRO® Brand One-Wrap® Straps, leaving 1″ on one side uncovered. This will keep the bracelets from sticking to clothing or to each other. Wrap around wrist and wear!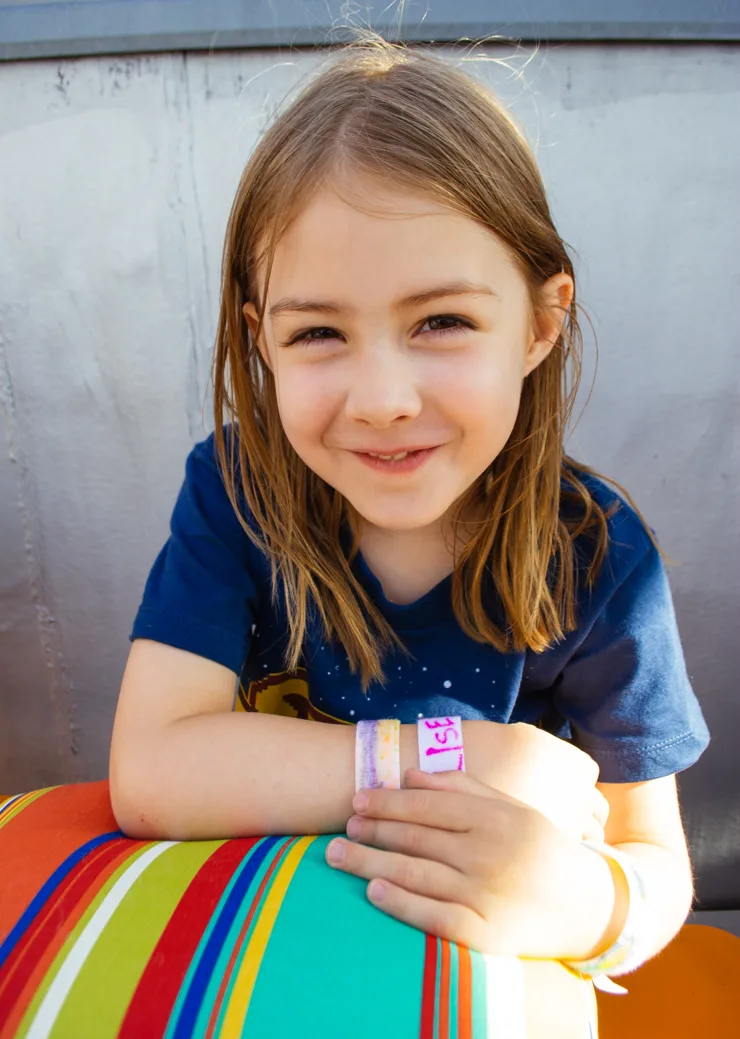 —
Like it? Share it!
The nicest way to say you like it is to pin it on pinterest, post a comment, follow Merriment Design on Facebook, twitter, pinterest, Google+, instagram or sign up for monthly emails. Enjoy! 🙂
Copyright stuff: You're more than welcome to use this free project and tutorial for personal use. Contact me for commercial use and etsy sales.