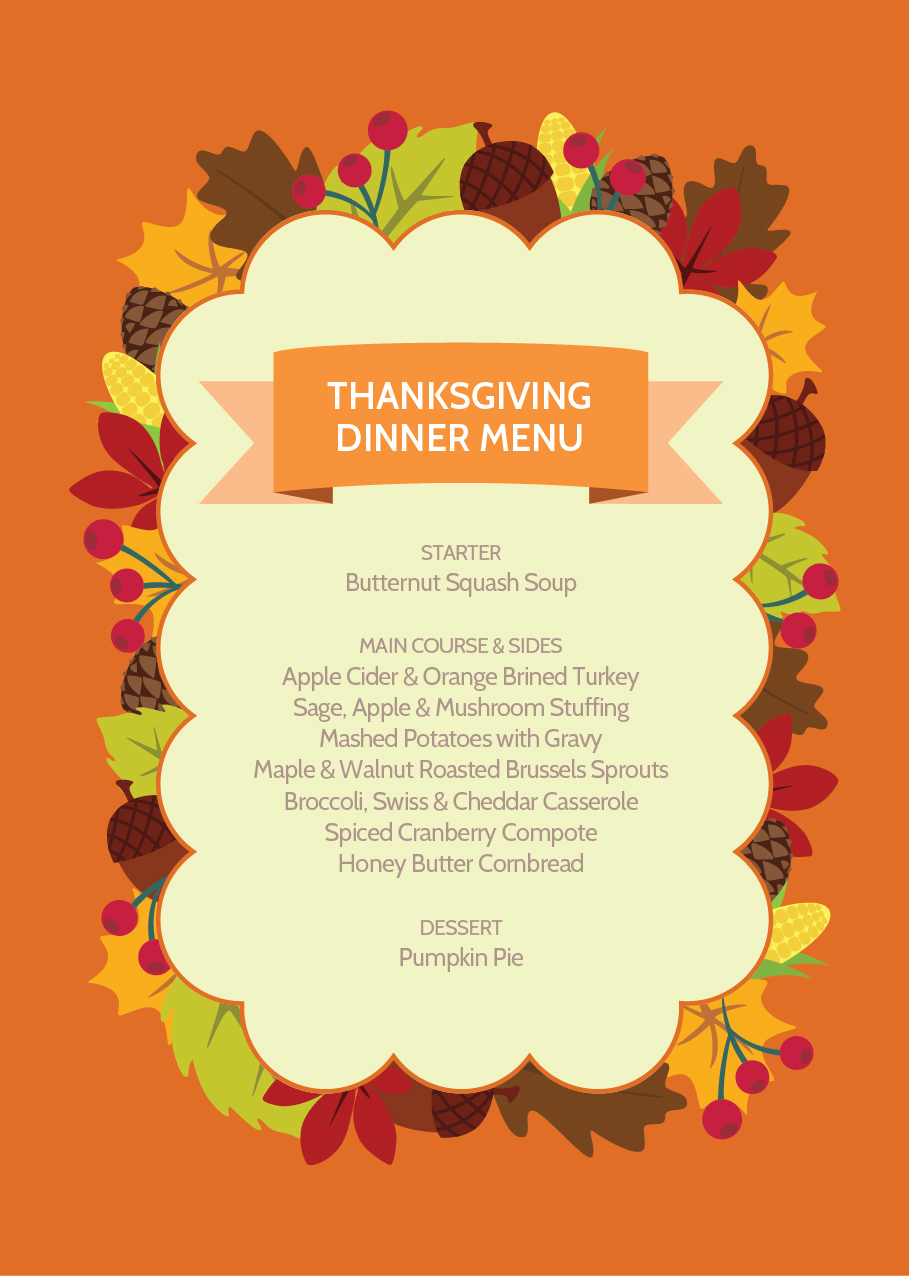 Here's an easy and tasty complete Thanksgiving dinner menu with recipes, grocery shopping list, and daily preparation schedule for a memorable Thanksgiving dinner that combines traditional favorites with fresh modern twists. This is Thanksgiving menu planning made easy!
My husband Shane is widely know as "the chef" in our extended family. He has a knack for pulling together super yummy menus for Thanksgiving and Easter celebrations that please our family foodies, vegetarians and kids alike. He's super organized and loves to cook. It's awesome.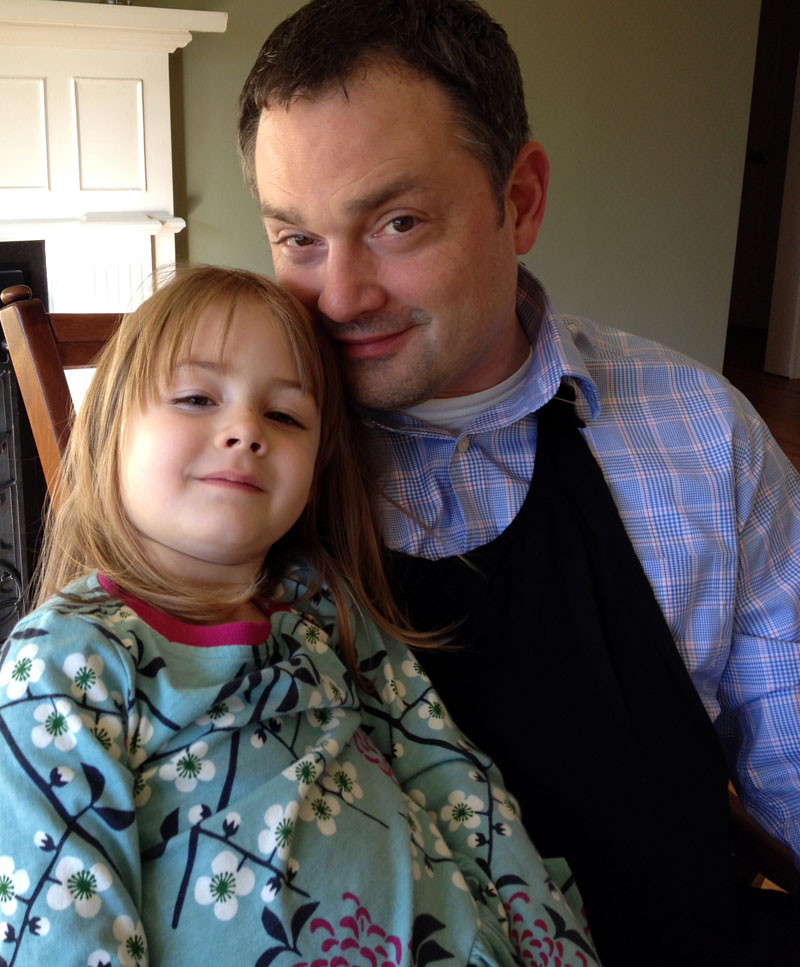 Download Shane's free complete Thanksgiving menu plan (Word document) to get a full Thanksgiving dinner menu, recipes, daily preparation schedule, and grocery shopping list. Note that he scaled up the recipe quantities and grocery shopping list to serve 10 guests. Yeah. So he did all the math for you too.
You'll be set for your whole Thanksgiving feast! And you can also download my free Thanksgiving Menu printable (PDF) to decorate each place setting (Card vector designed by Freepik and modified by Merriment Design).
Here's a summary of Shane's Thanksgiving dinner menu with links to the original recipes …although download the Word document Thanksgiving dinner planner because Shane tweaked many of these recipes for quantity and ingredients.
Starter:
Butternut Squash Soup
Main Course & Sides:
Apple Cider & Orange Brined Turkey
Sage, Apple & Mushroom Stuffing
Mashed Potatoes w/ Gravy
Maple & Walnut Roasted Brussels Sprouts
Broccoli, Swiss & Cheddar Casserole
Spiced Cranberry Compote
Cornbread (with or without jalepenos)
Dinner Rolls
Dessert:
Pumpkin Pie (we farm this one out to my mom)
Plus Pre-Dinner Munchies:
Bourbon Glazed Pecans
Assortment of homemade pickled vegetables (pickles, asparagus, etc.)
A wedge of cheese w/ crackers
A note about munchies: Shane doesn't recommend serving a bunch of appetizers. Instead, provide a few things to take the edge off before the big meal without filling people up too much.
And with all the time you saved planning Thanksgiving dinner, you have plenty of time to make these personalized napkin rings made from recycled grocery store bags…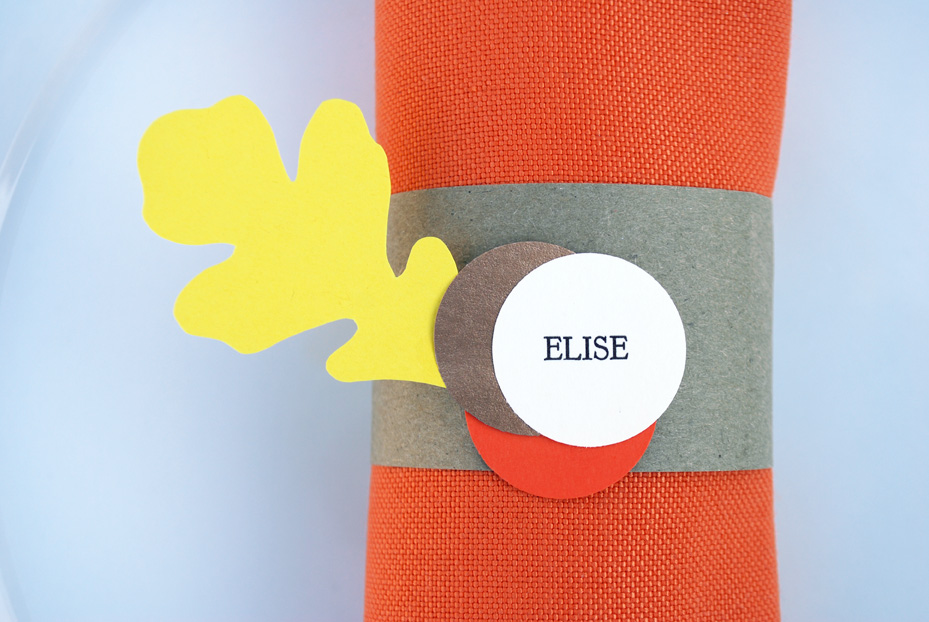 Or these easy DIY felt leaf napkin rings…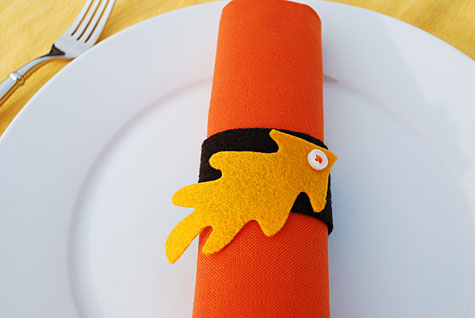 Or these tepees with snacks for the kids..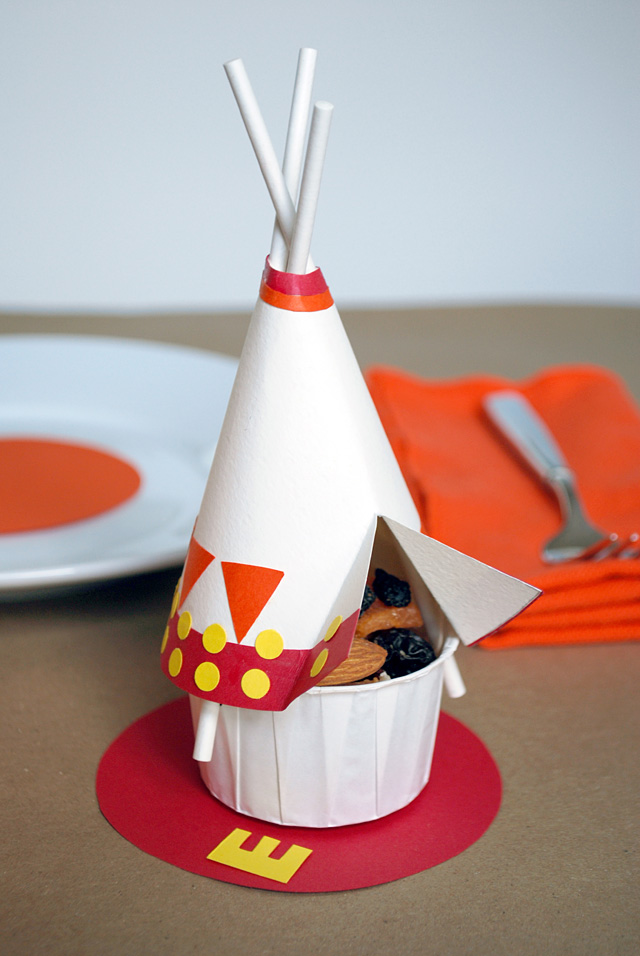 Typing this up has made me hungry. And grateful for my husband …and his cooking and organization skills. Thank you, Shane!
What do you think of Shane's Thanksgiving Menu? Tell me in the comments below!
—
Like it? Share it!
The nicest way to say you like it is to pin it on pinterest, post a comment, follow Merriment Design on Facebook, twitter, pinterest, Google+, instagram or sign up for monthly emails. Enjoy! 🙂
Copyright stuff: You're more than welcome to use my free projects and tutorials for personal use. Contact me for commercial use and etsy sales.