Tick tock! These DIY clock party theme decorations are just in time for your clock-themed celebration. Clock party themes are great for much more than New Year's Eve party decorations! Try a clock party theme for school fundraisers, retirement party decorations, milestone birthday parties, anniversary parties, and around-the-clock baby shower decorations.
I designed these DIY clock party theme decorations for our annual school fundraiser for financial aid held at Salvage One in Chicago. Our school's fundraiser was called 'Big Night Goes Big Time' and the color palette was gold and black. Parent Cody Hudson designed the school fundraiser invitation so I re-used his clock gears shape in the party decorations. And I love the hoop lights that mom Taryn Bickely LaFlamme created, don't you?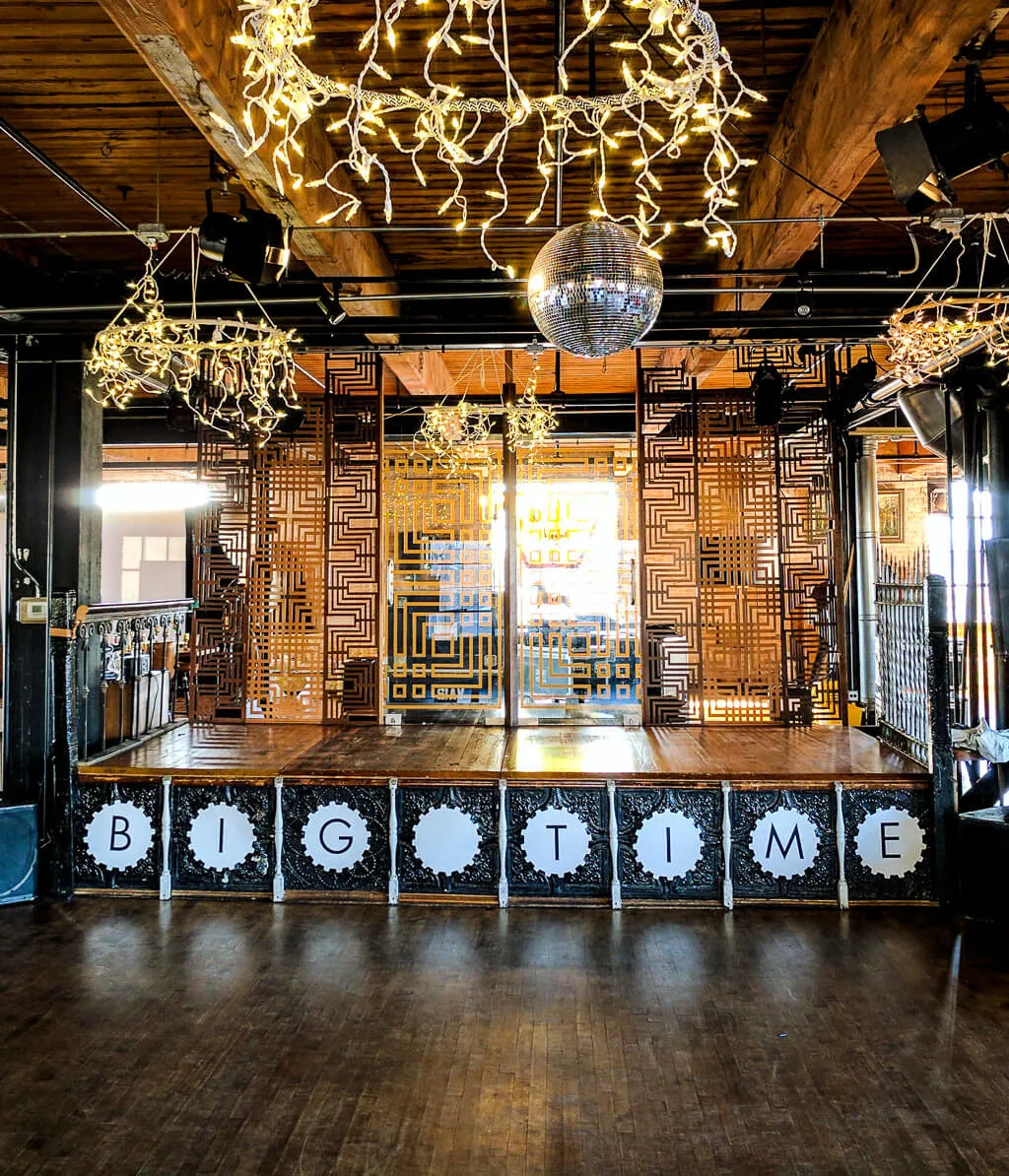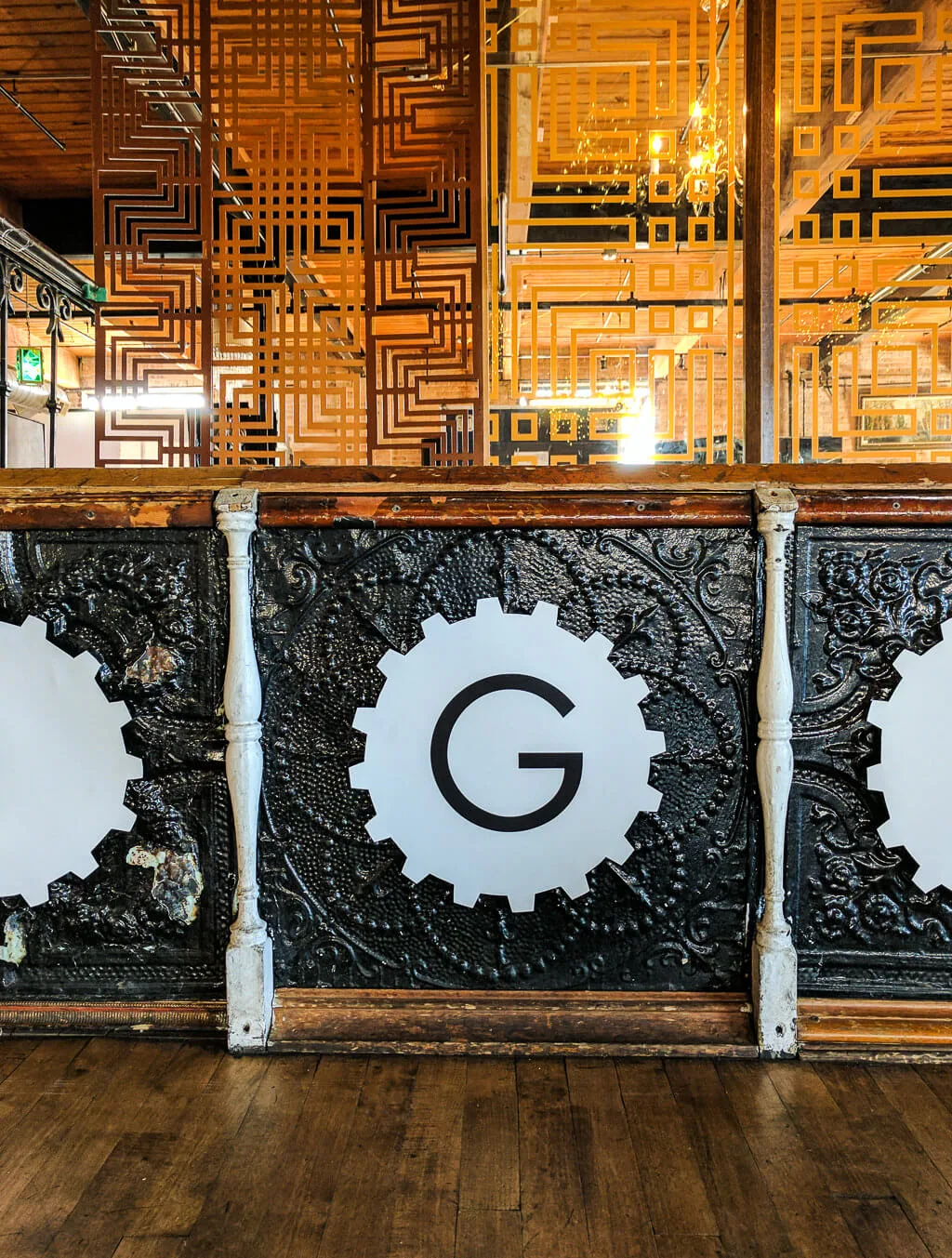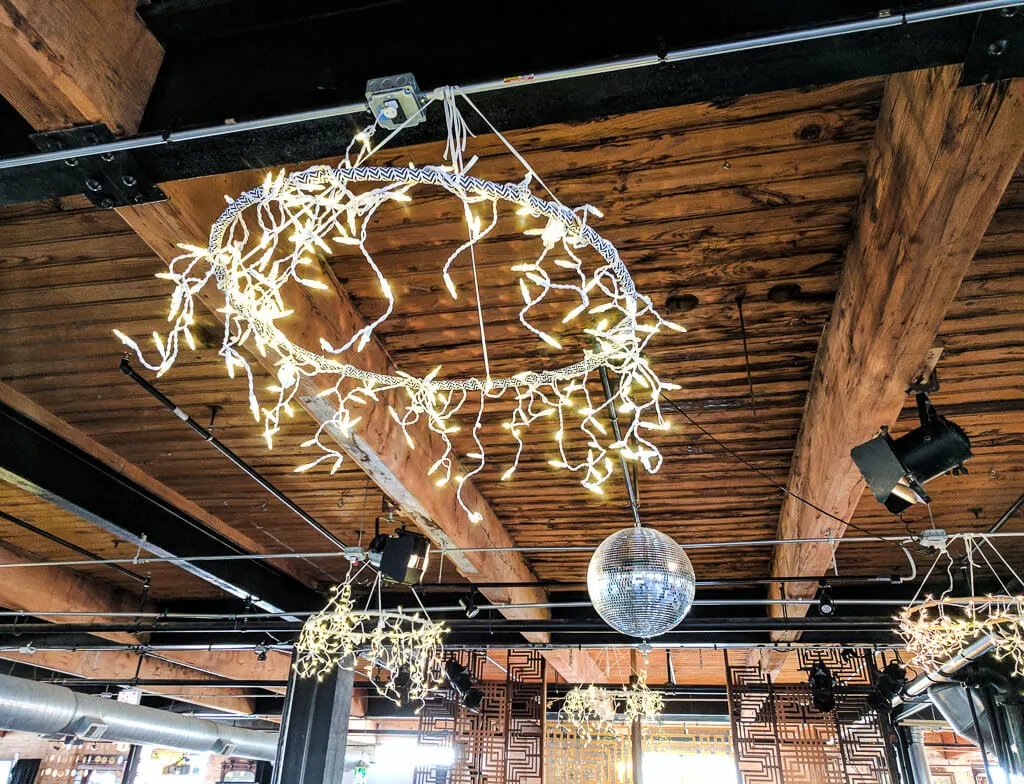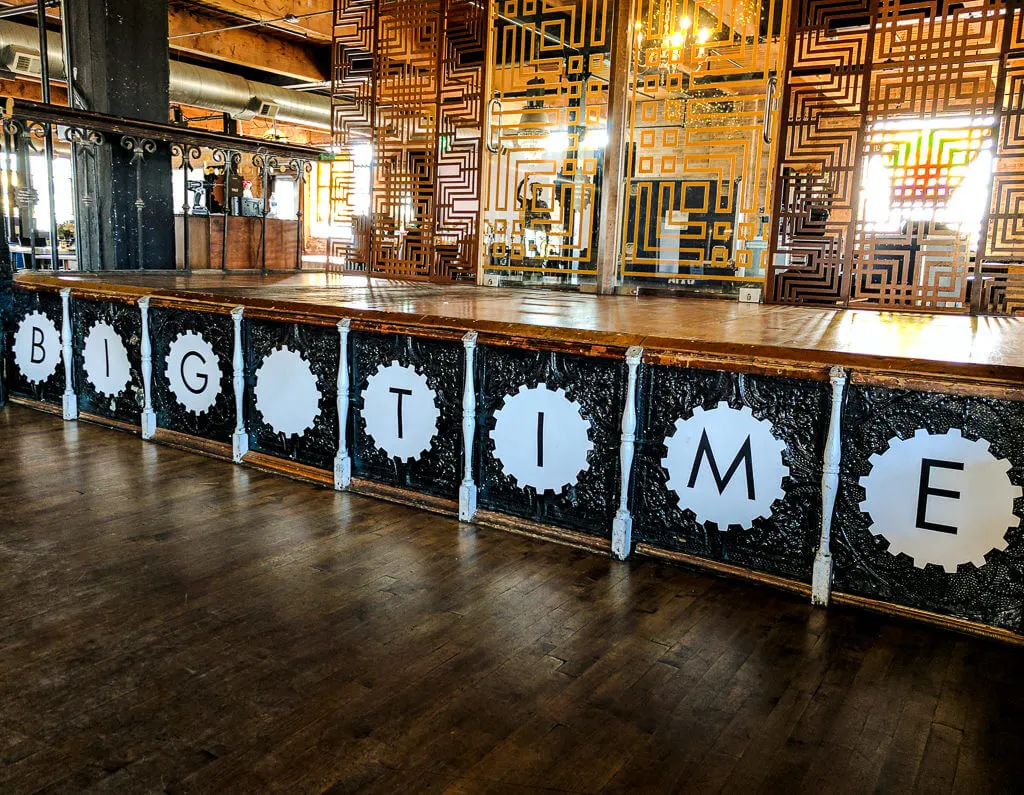 Salvage One sure holds a crowd. Below is the only photo of me and Shane at our school's fundraiser — look at us furiously bidding on auction items on our phones! I lost the bid, by the way, arg! Whether it's ebay or school fundraisers I always seem to get bid out at the last minute.
This post contain affiliate links which means that products I recommend may give me a nominal commission at no extra cost to you. Thanks – your clicks help me make more free DIYs!
++++++
Supplies for making DIY Clock Party Theme Decorations:
White poster board
Gold thread
++++++
Time lyrics and quotes on stair risers
My DIY Star Wars stair risers party decor inspired this twist using time lyrics. Salvage One's entryway features three sets of stairs and so we crowdsourced lyrics and quotes about time. I printed them at FedExOffice and it's really inexpensive to do. Fun fact: the votive candles were left over from my wedding. Can you guess my favorite time lyric??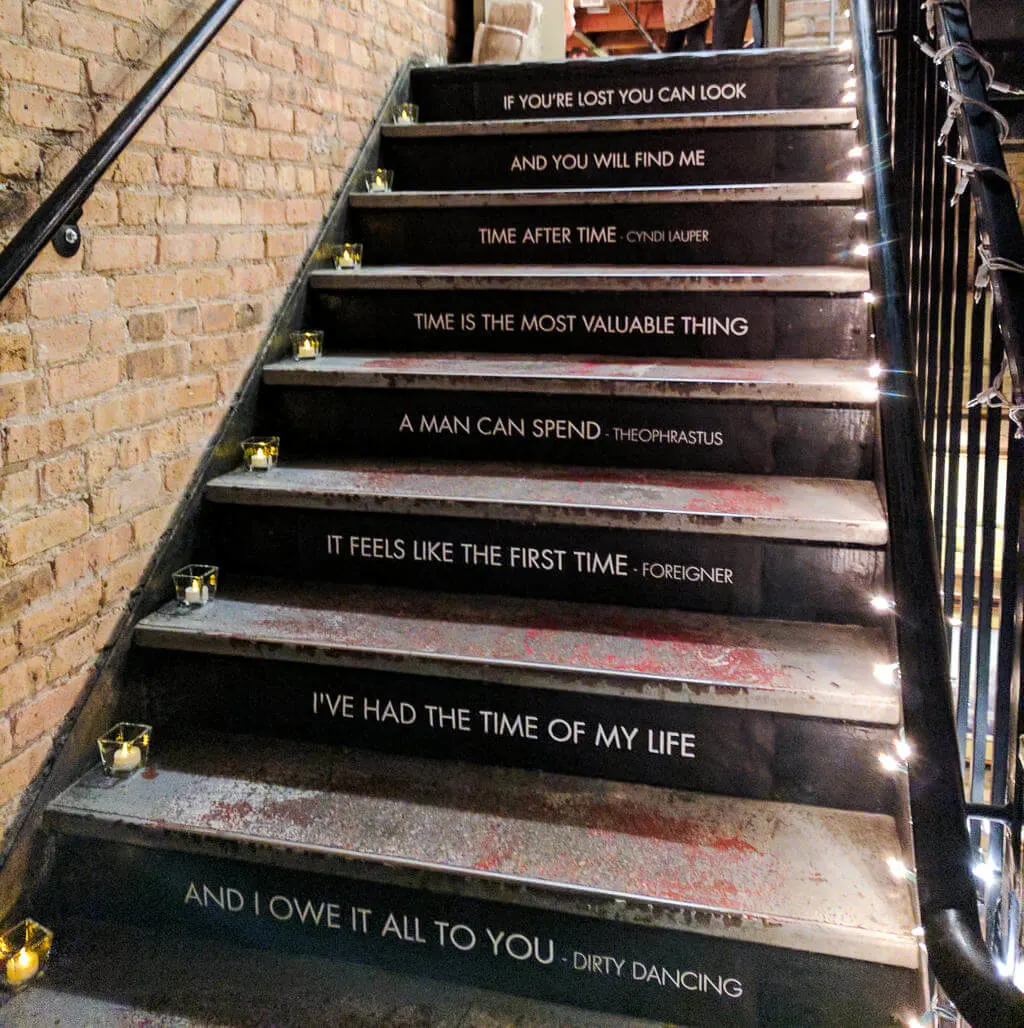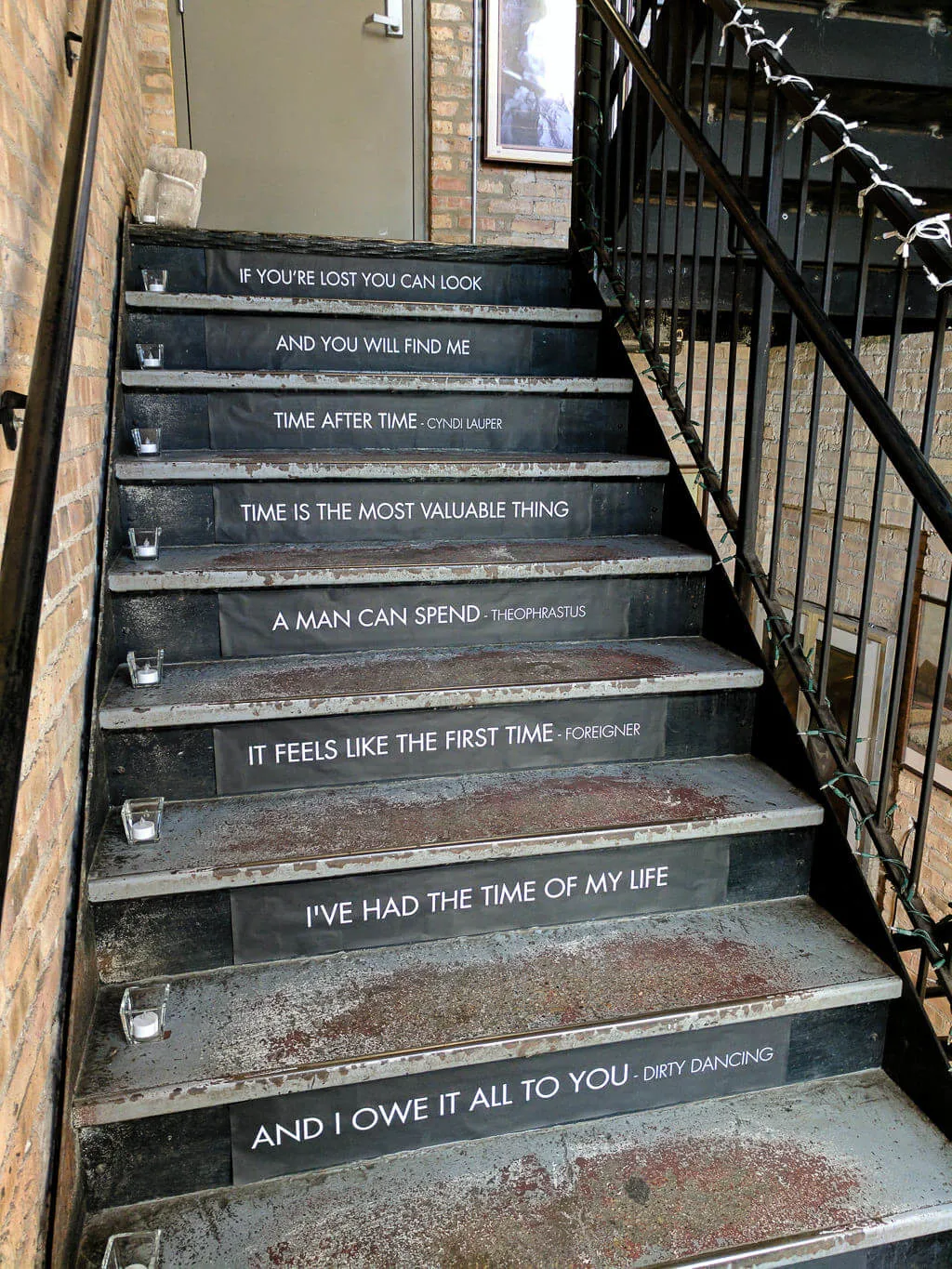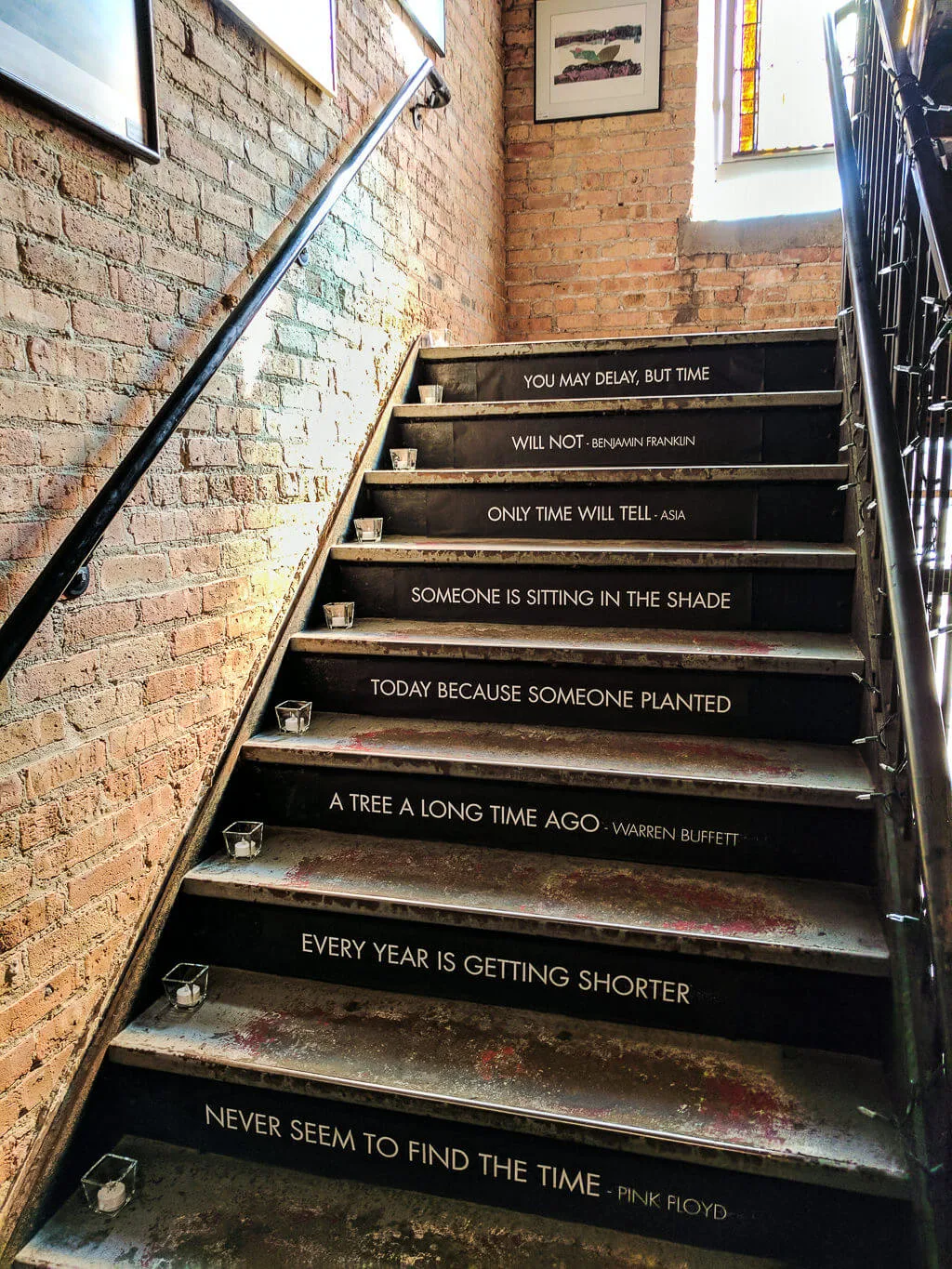 ++++++
Trivia Time School Trivia on Clock Gears
I thought it would be fun to include some school trivia in the decorations especially for new parents. We sprinkled 'Trivia Time' featured school trivia throughout the space. We put questions on one side of black metal columns throughout the space and then answers on the other.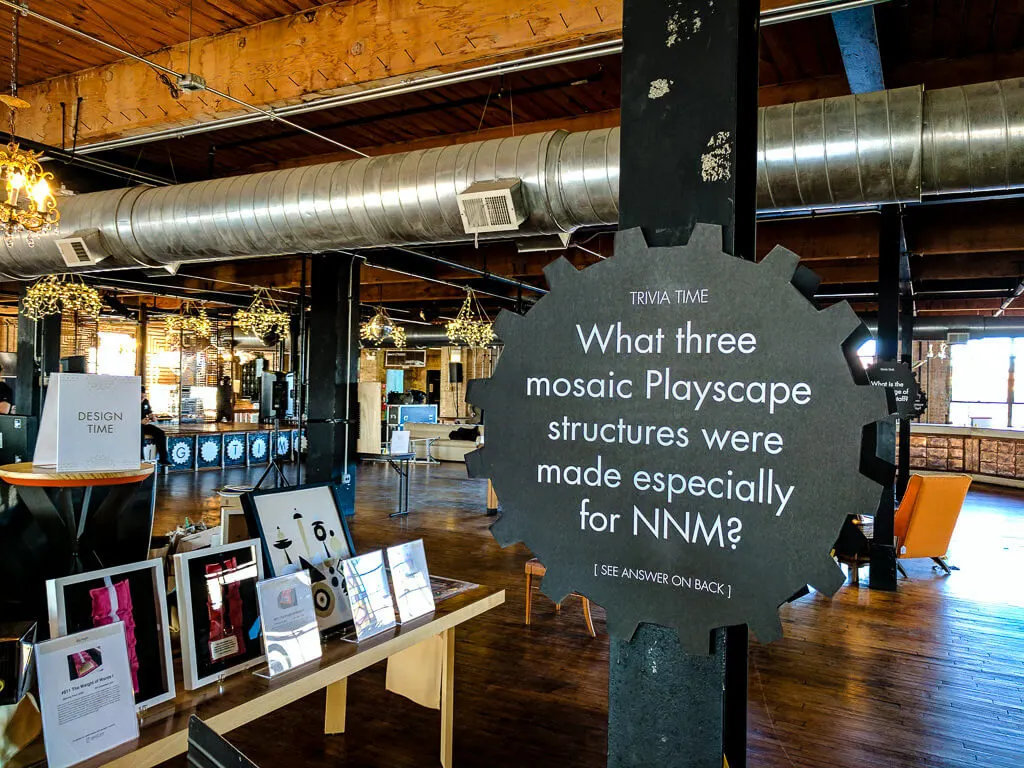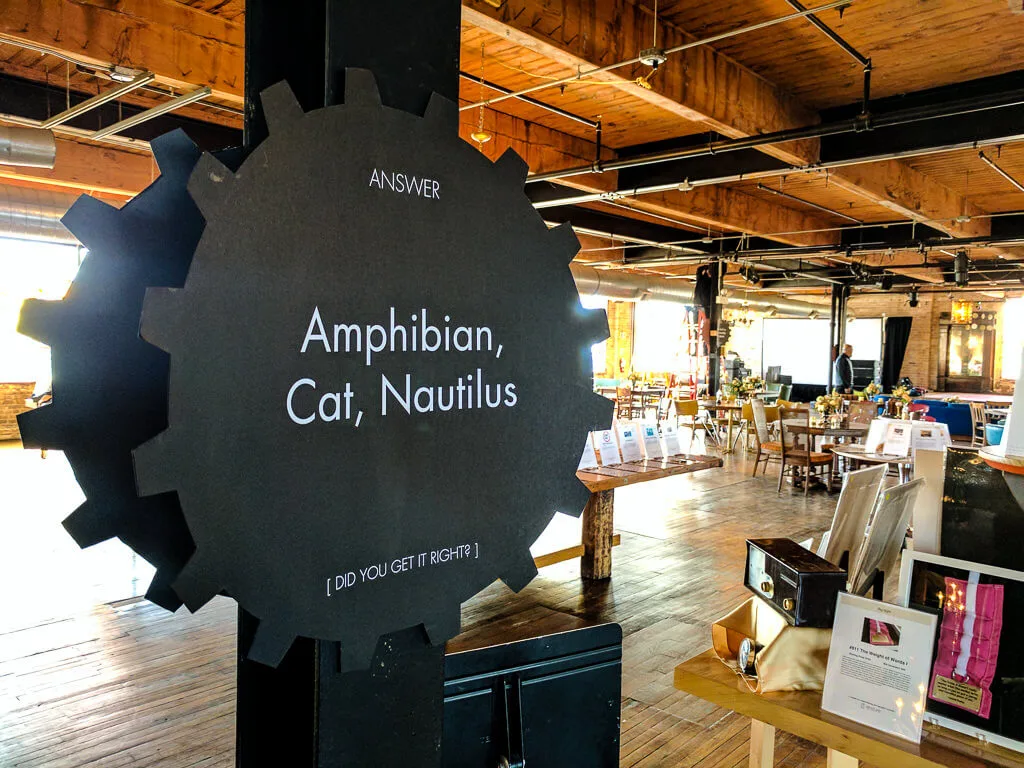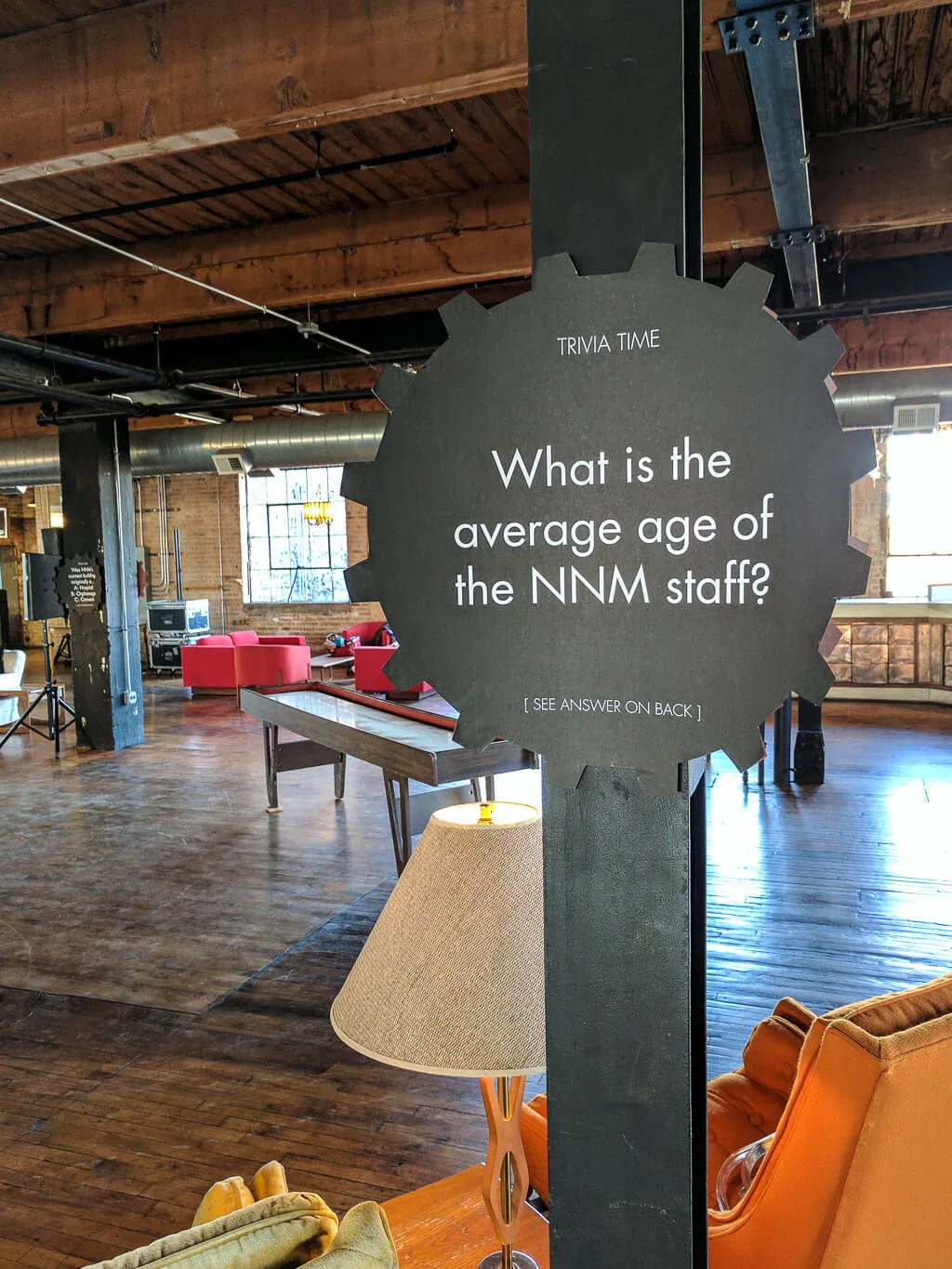 ++++++
DIY paper plate wall clock
I used gold plates and posterboard to create a large DIY paper plate wall clock over the mantle. It's inspired by this wall clock made out of coffee mugs that I saw on pinterest. Hang up this paper plate clock with a friend …it helps to get it lined up much more quickly. Let's just say that without fellow mom Jessica Yen this clock would have taken countless hours!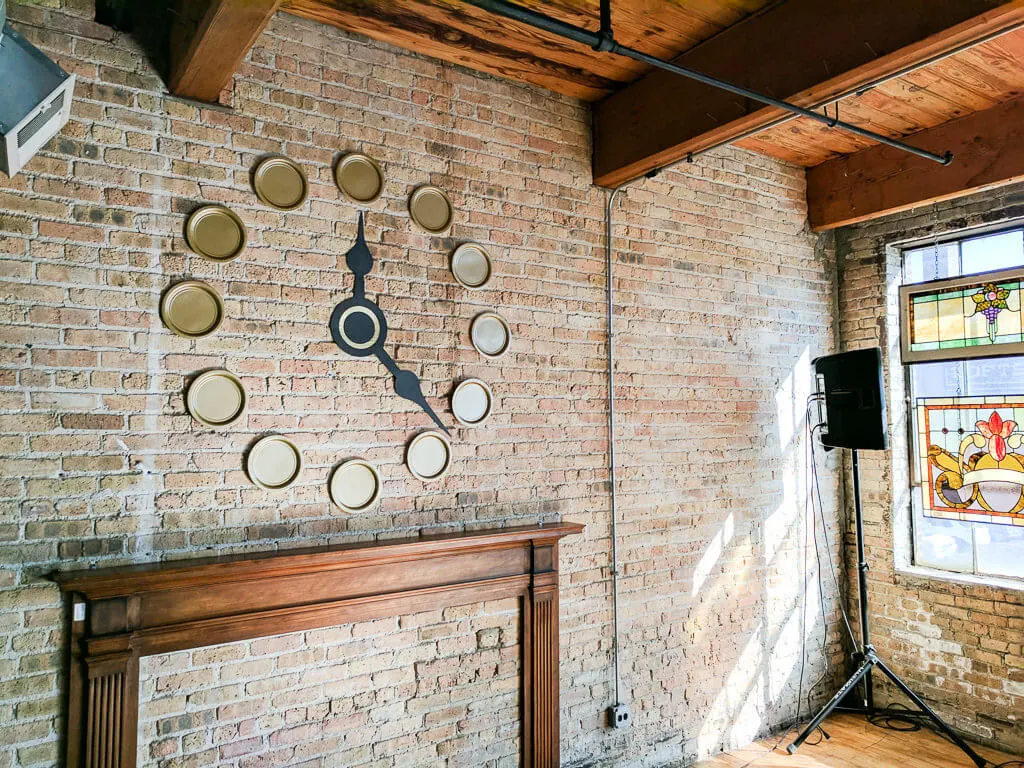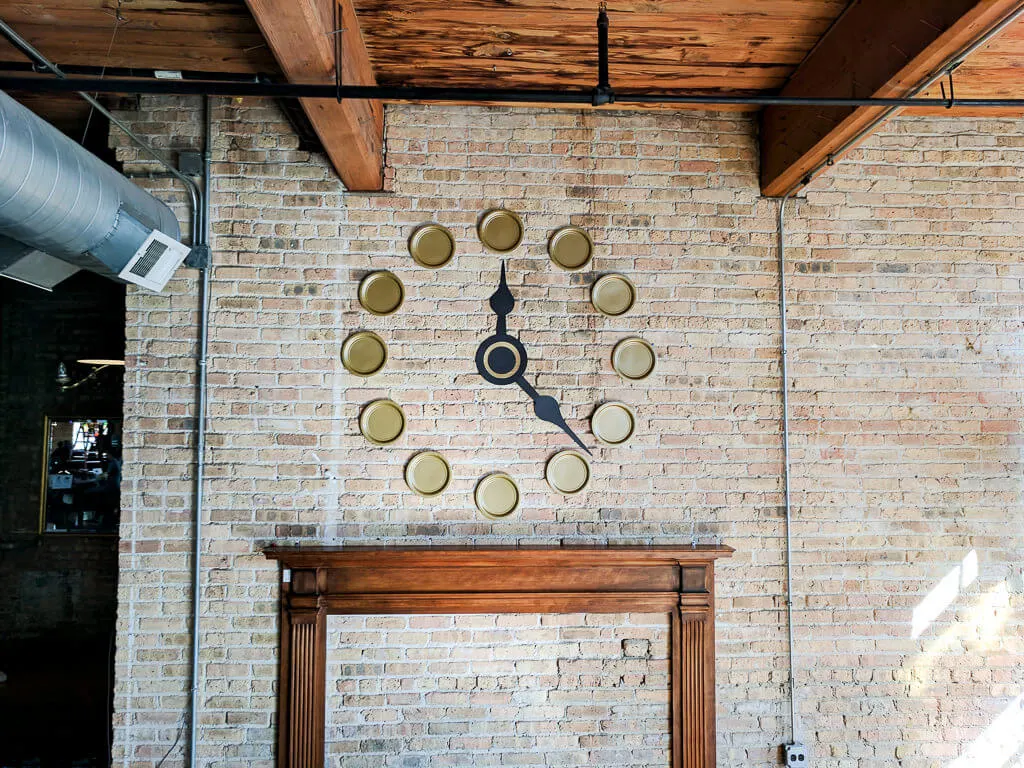 ++++++
Clock table decorations
Turn a table into a clock with a bit of paper, Silhouette Portrait machine and a tablecloth. I saw this idea on pinterest and it was perfect for the entryway table. Affix the paper onto the tablecloth using a bit of painter's tape so they stay put through the party.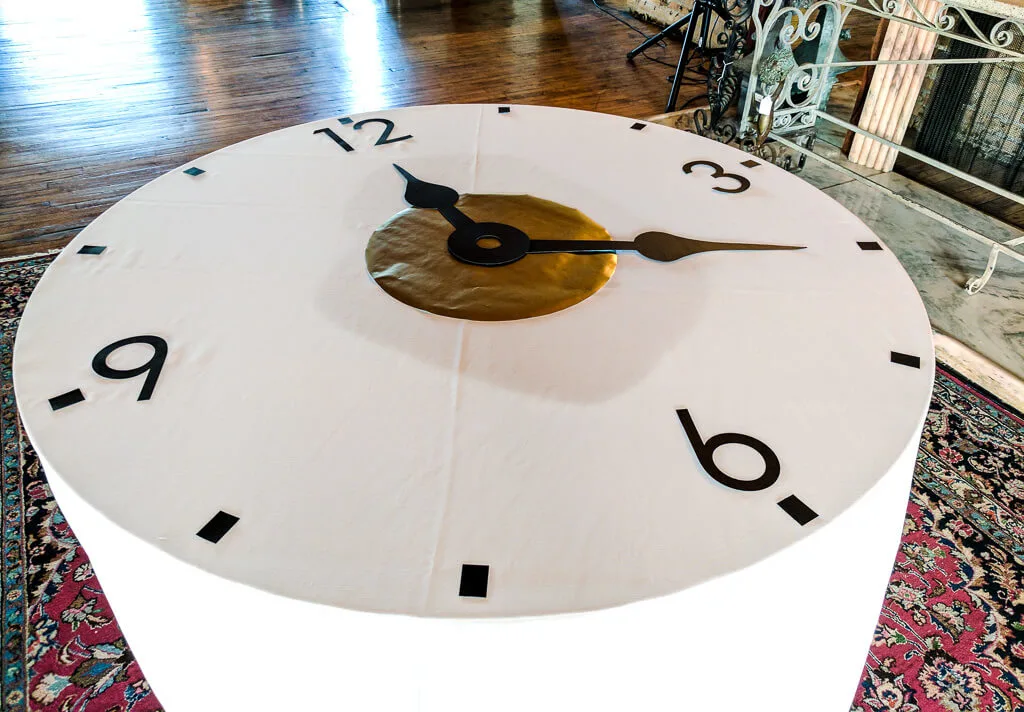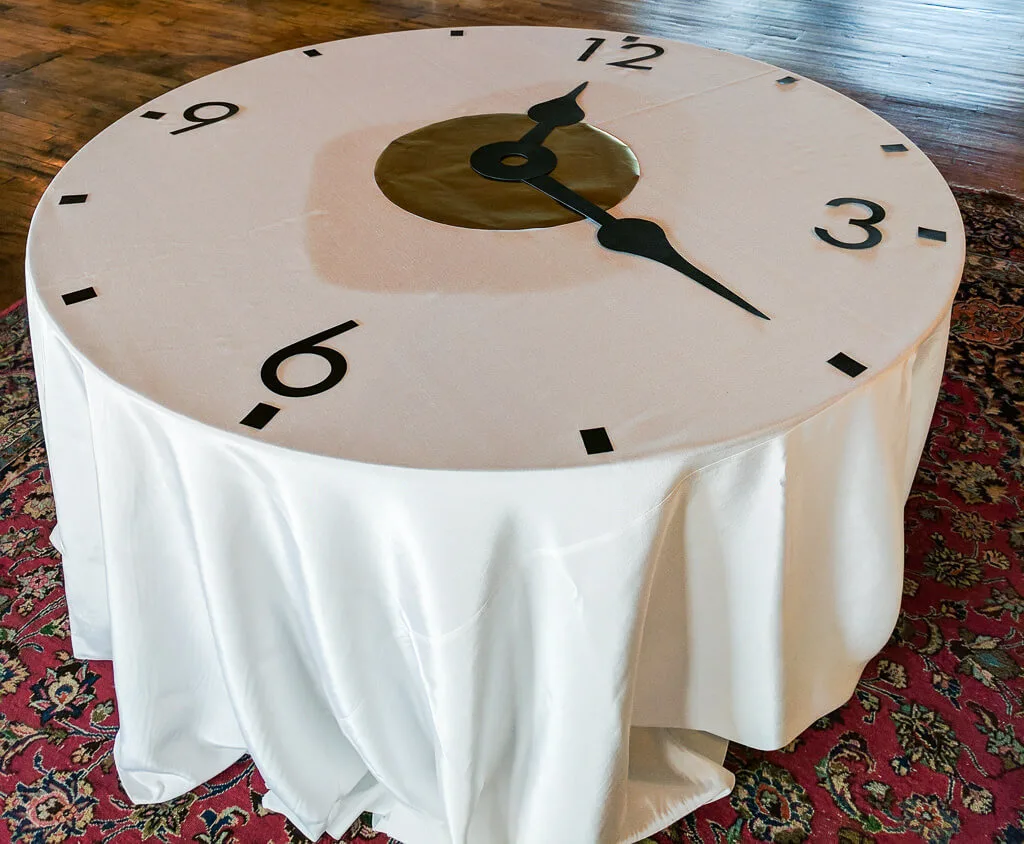 ++++++
DIY time-themed coasters
We designed paper coasters that coordinated with the invitation with four time-based phrases: Party Time, Cheers Time, Bid Time, Drink Time. This is a good time to use Zazzle – it's super easy to design something and they do a good job.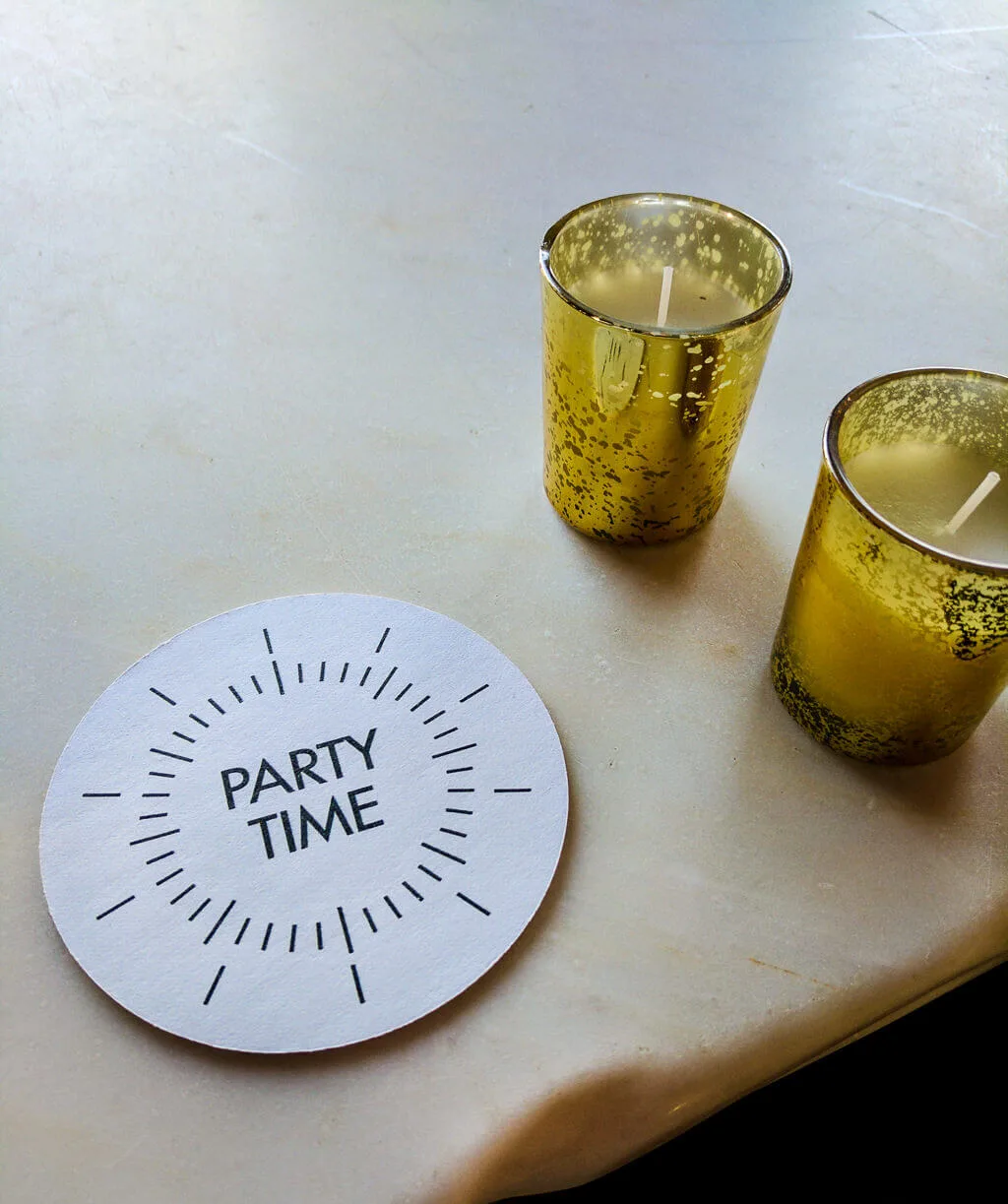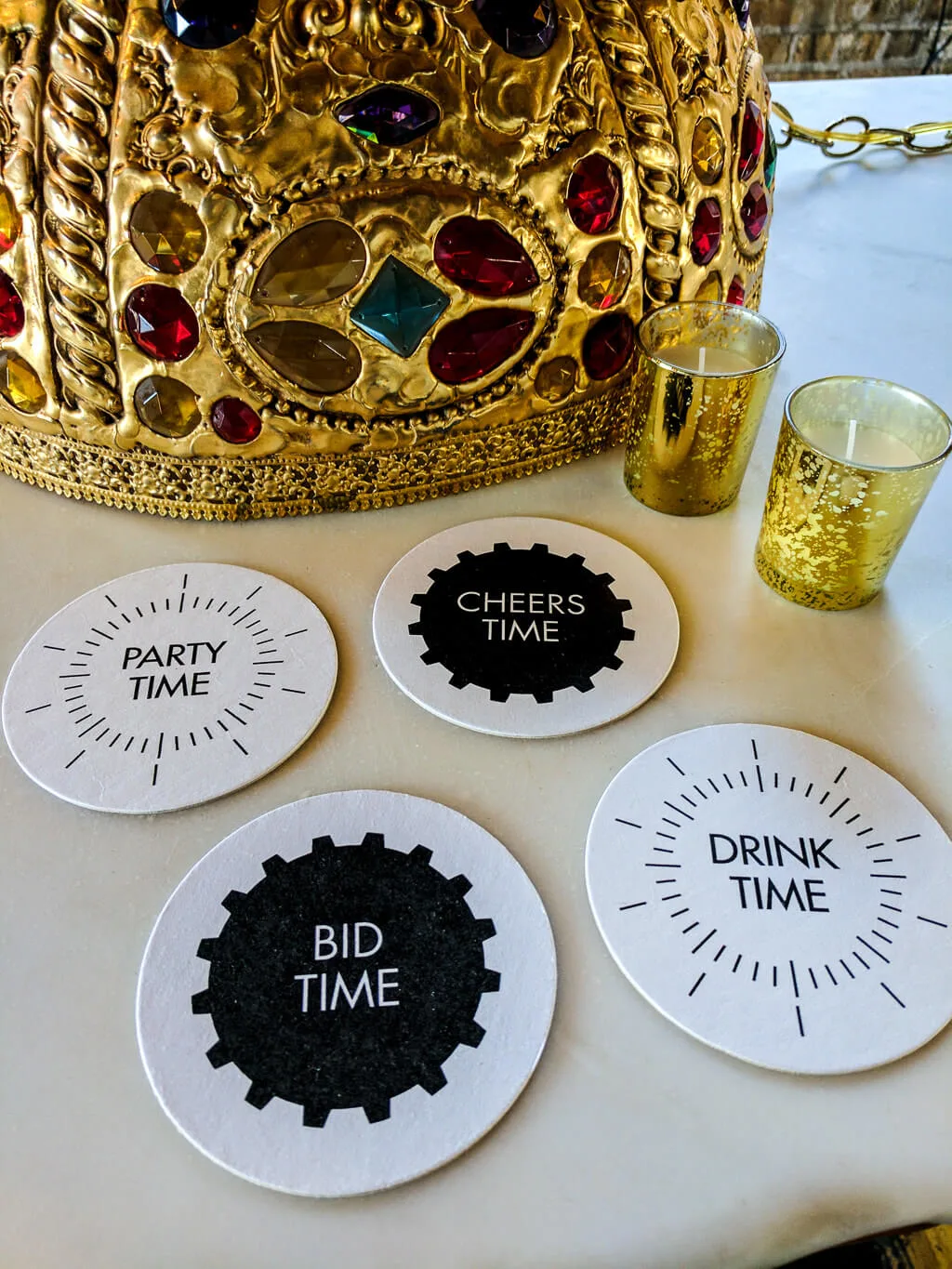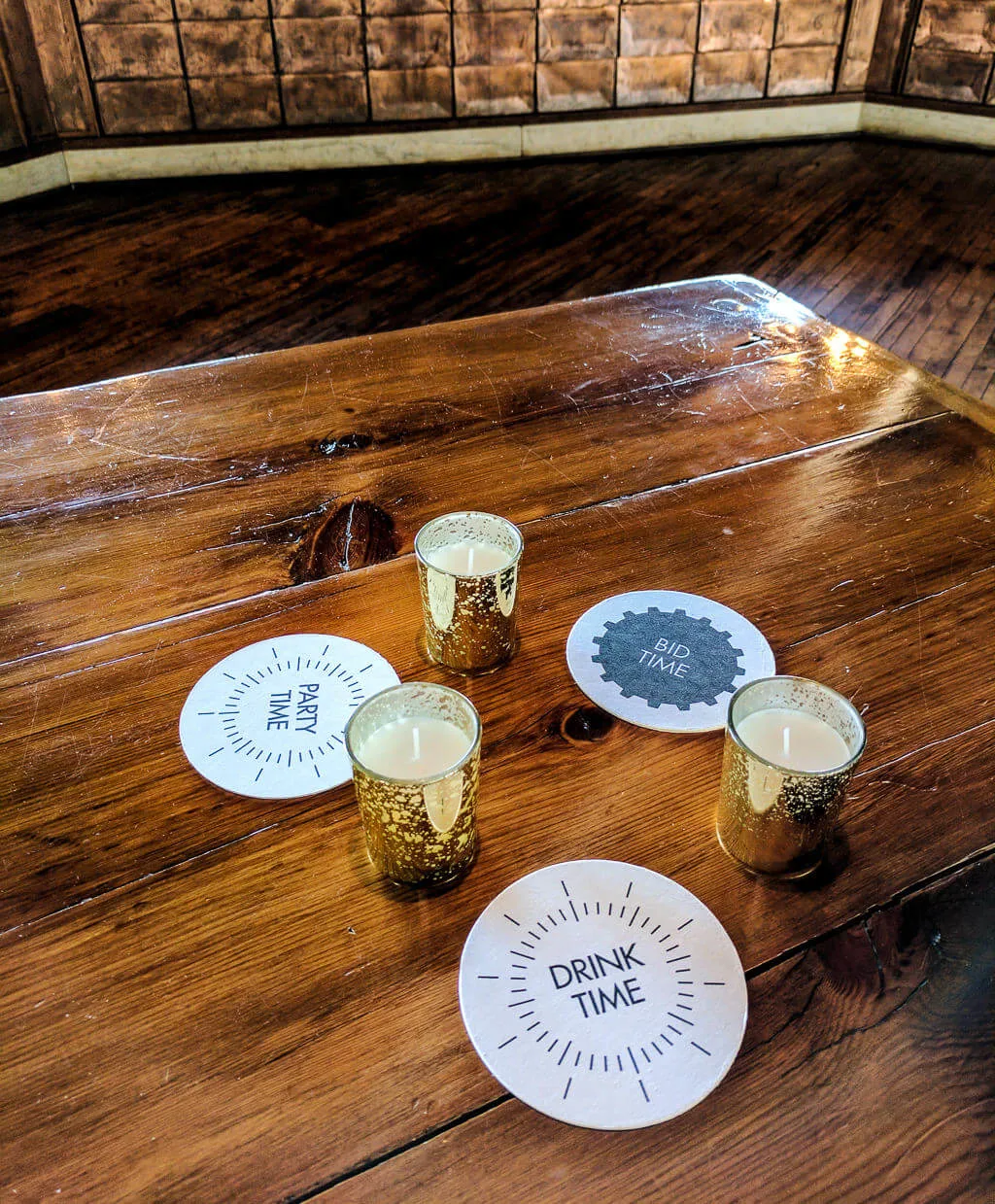 ++++++
Gold painted floral and gold accents
These beautiful gold-dipped roses and leaves by the Kelly at Fleur in Logan Square totally made the tables. Aren't they amazing? She added gold votives and candlesticks.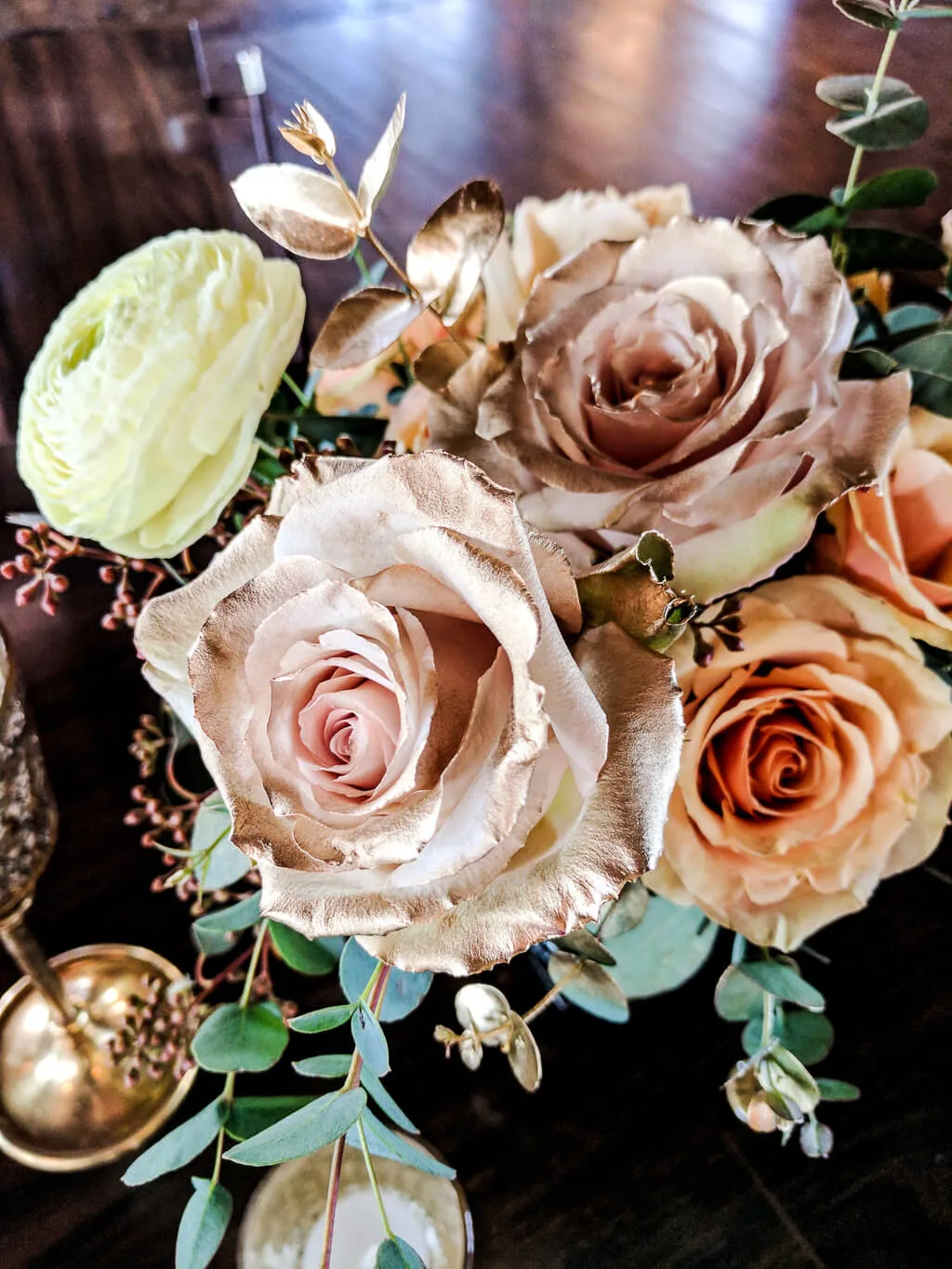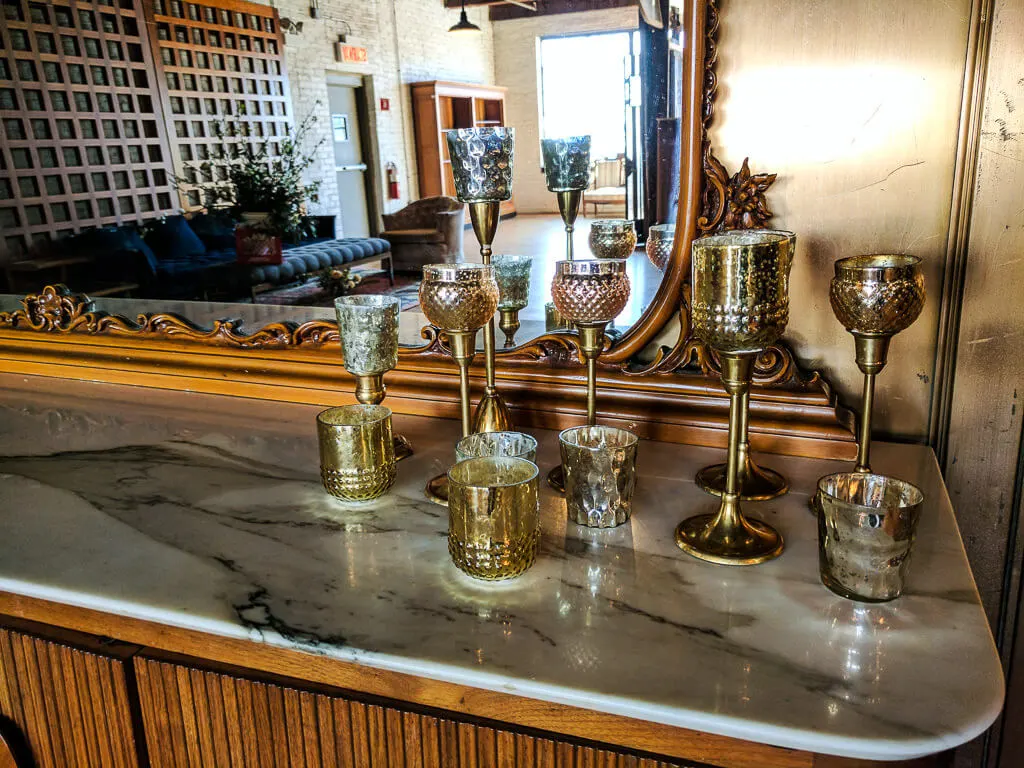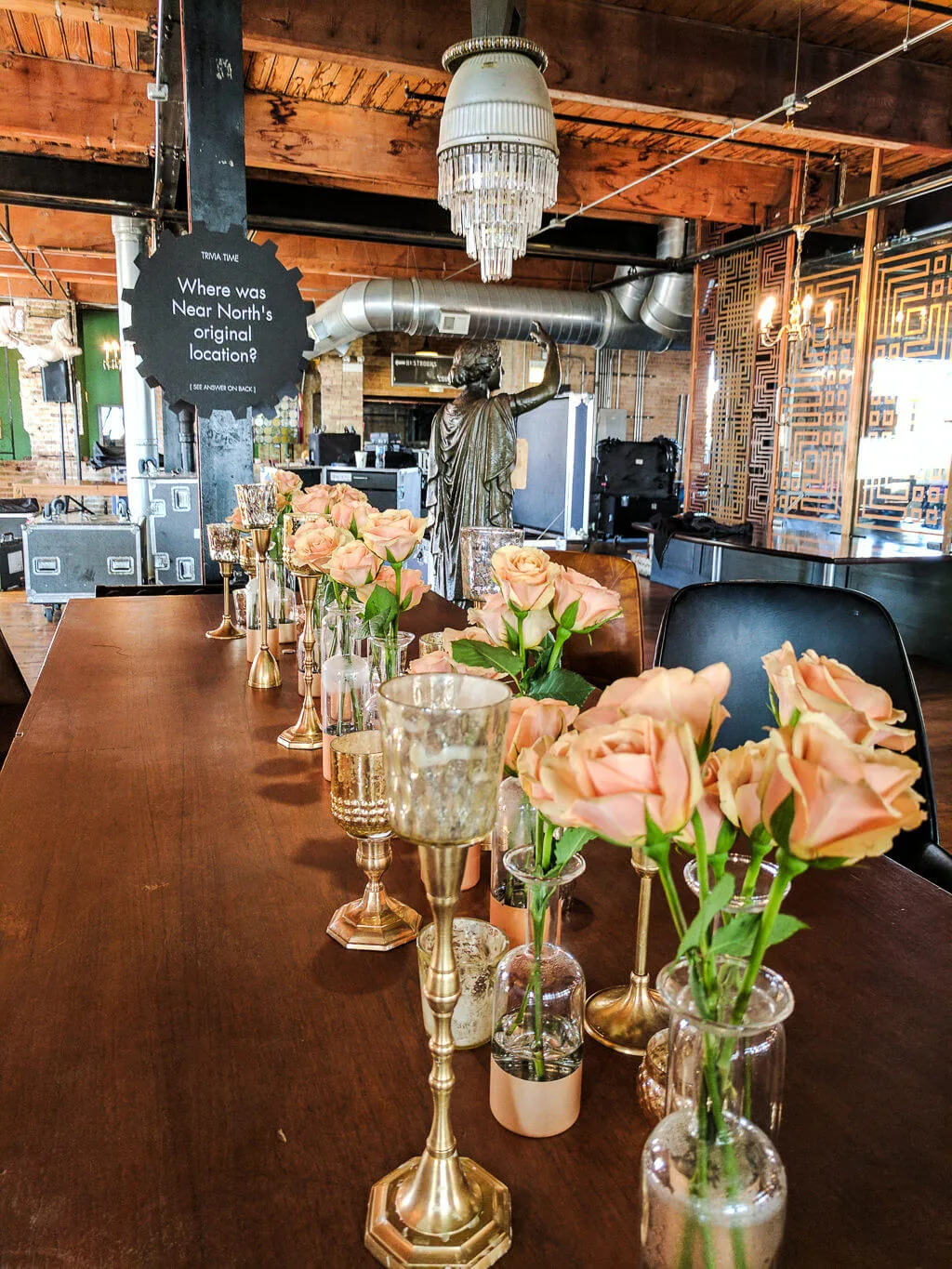 ++++++
Recycled CD decorations
I've always liked reusing old things and making something new with them. I was de-cluttering our old CD collection about the time and I wanted to use some of them for the event …Salvage One is all about throwbacks and I thought that they'd fit in. And the CDs reminded me of a clock shape. These were a beast to spray paint – mom Mary Beyer rocked adding a second coat and then we strung them on gold thread and hung them on the stage.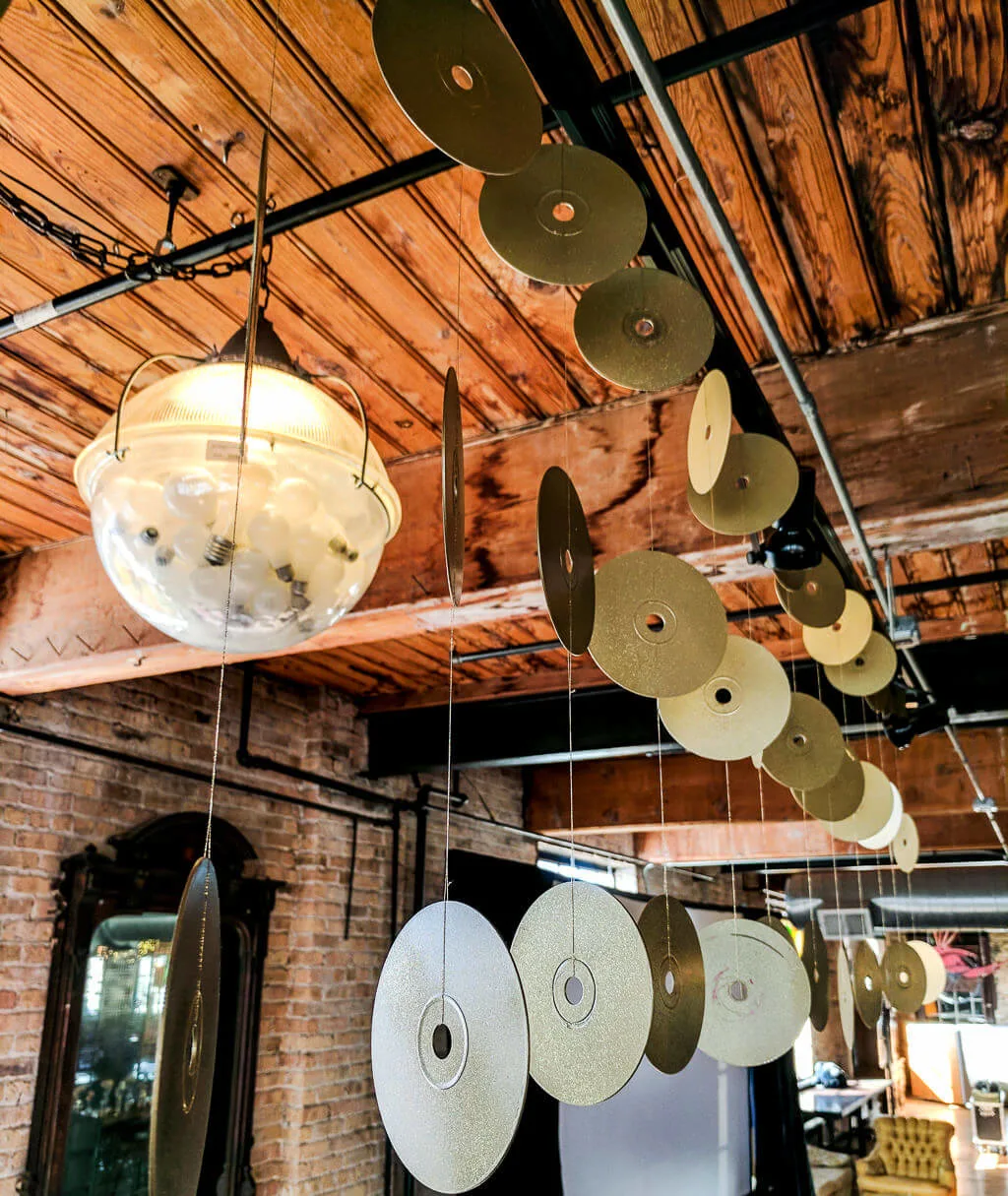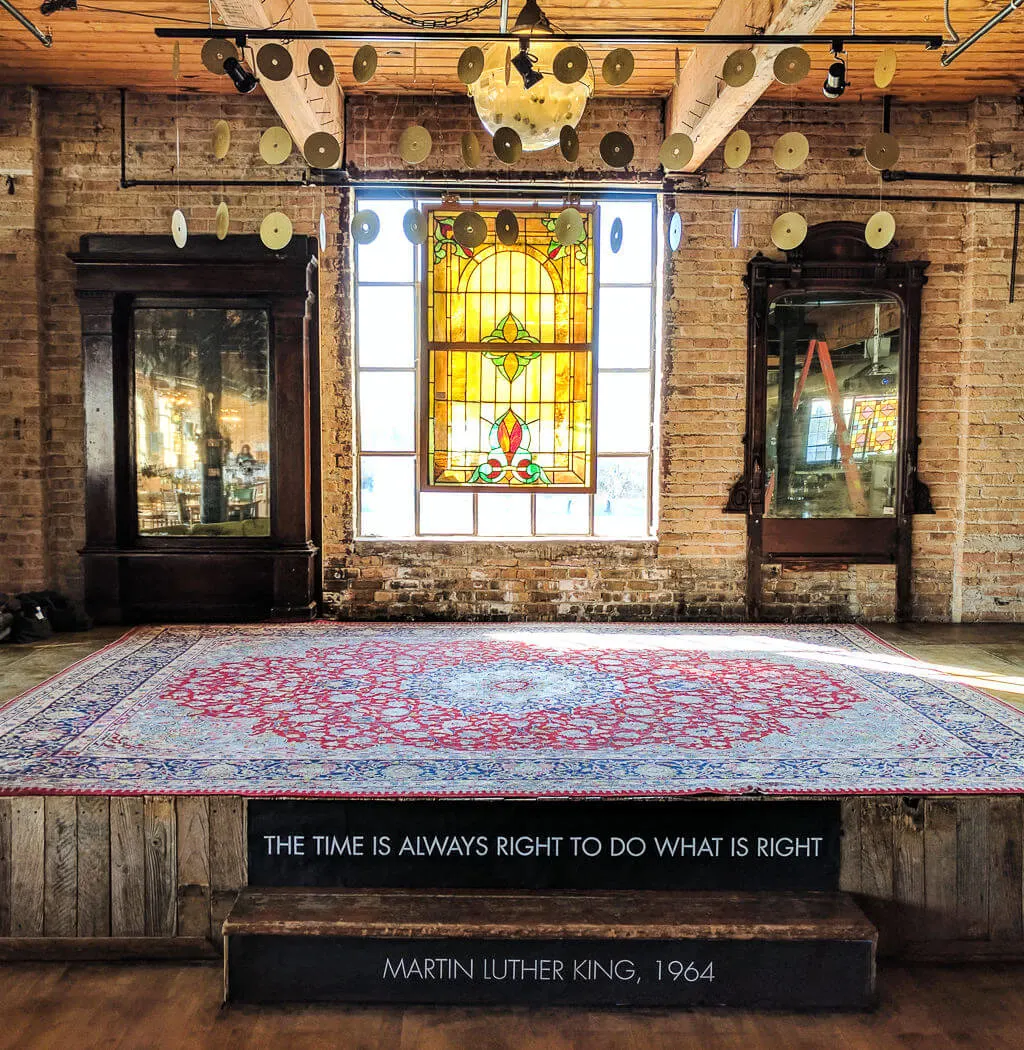 I love Salvage One for events. There are so many vintage and creative finds like these negatives turned into a window treatment. So what do you think about this time-based party theme?
—
Like it? Share it!
The nicest way to say you like it is to pin it on pinterest, post a comment, follow Merriment Design on Facebook, twitter, pinterest, Google+, instagram or sign up for monthly emails. Enjoy! 🙂
Copyright stuff: You're more than welcome to use this free project and tutorial for personal use. Contact me for commercial use and etsy sales.