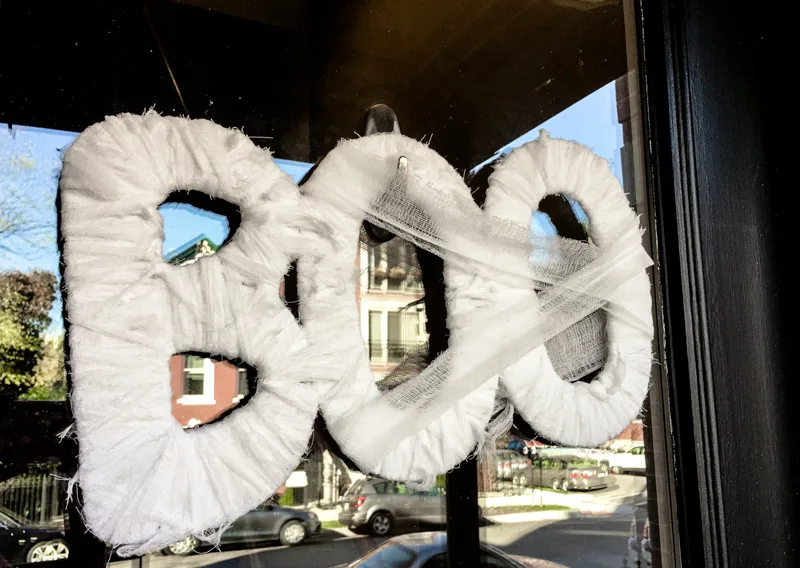 I like simple and clever front door Halloween decorations and this mummy-wrapped Boo sign is just the right amount of spooky. It takes just a few materials and you can make it in an evening or two.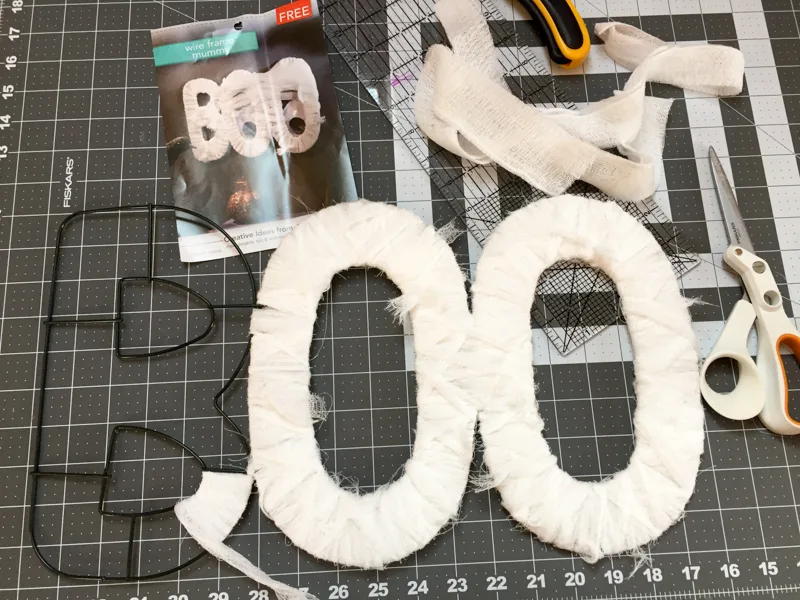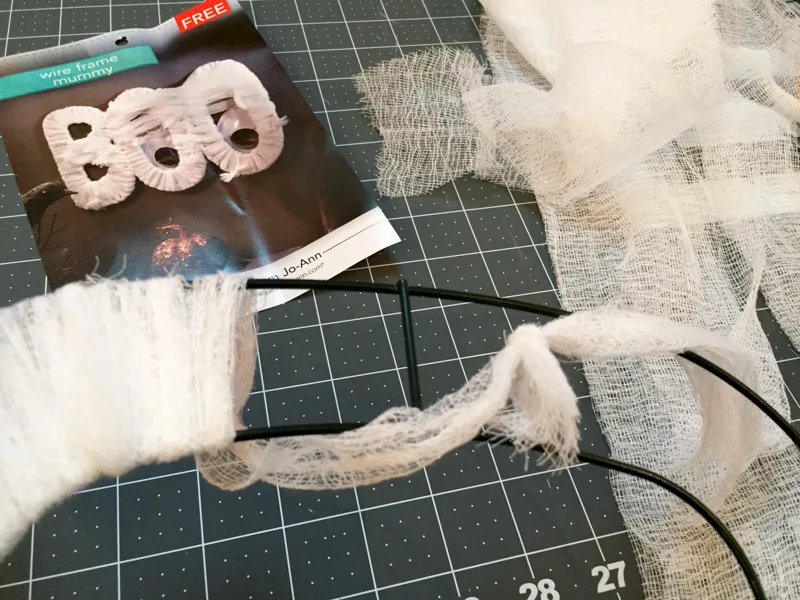 I made this project last fall for Jo-Ann Fabric and Craft Stores. I was working with Jo-Ann Stores and their PR representative to create a TV news segment for WGN-TV in Chicago. The plan was for me to represent Jo-Ann Stores in sharing simple and clever Halloween decorations with Chicagoland viewers. Amazing, right?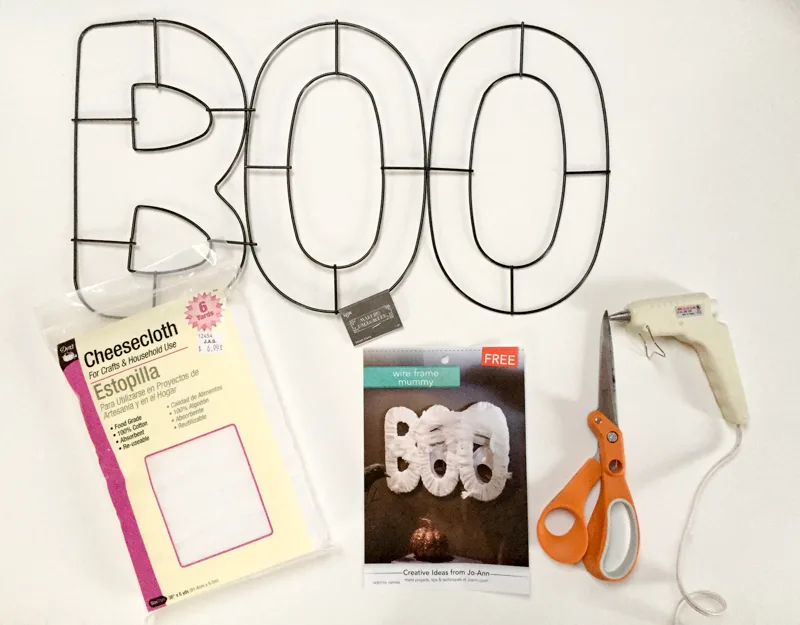 And we were all ready to go! But then the Cubs started playing really well. Contrary to Cubs history, they kept winning. Sound familiar? Anyway, our segment kept getting bumped and bumped for Cubs-related TV interviews with baseball experts and fans. And then it was too close to October 31st to run our crafting segment. Ugh, rats. I was super disappointed.
Flash forward a year: the kids and I pull out our Halloween box from the basement and pulled out the mummy-wrapped Boo sign! How fun! Elise and I put it up and I'd like to share a few tips with you below to help you make one for yourself.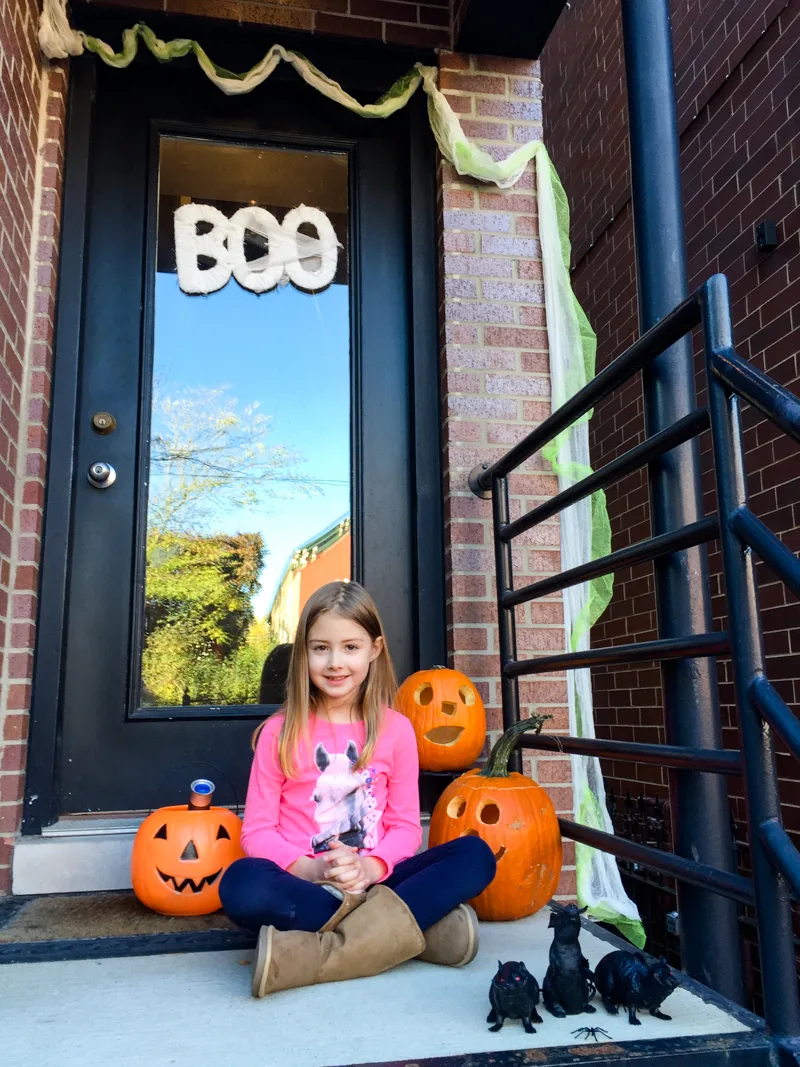 Here are my top tips to help you make your own mummy-wrapped Boo Halloween front door sign:
Tip 1: Use rotary cutters to cut the cheesecloth. You'll save a lot of time with a rotary fabric cutter, clear ruler and self-healing mat. Fold the cheesecloth so you can cut a bunch at once and get to wrapping.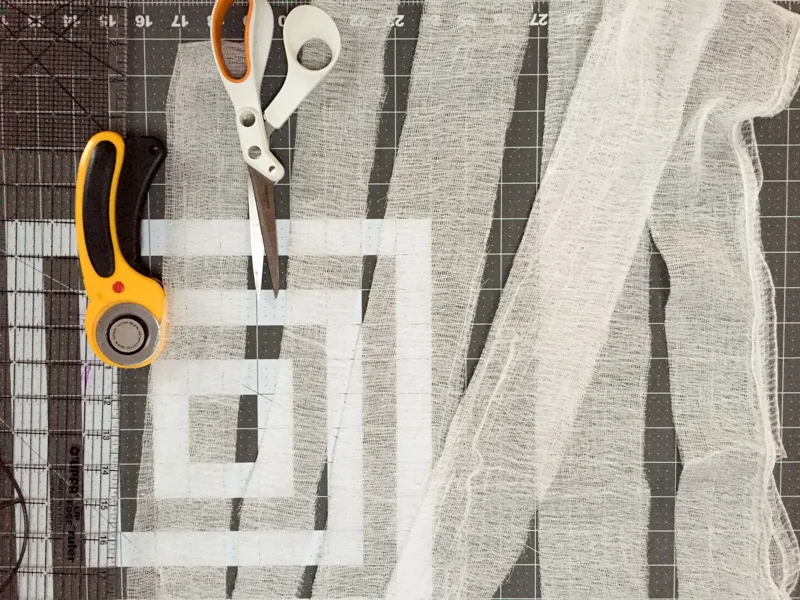 Tip 2: Hide some of the knots by wrapping on top of them. It's OK to have some of the tiny knots show, but too many distracts from the overall look.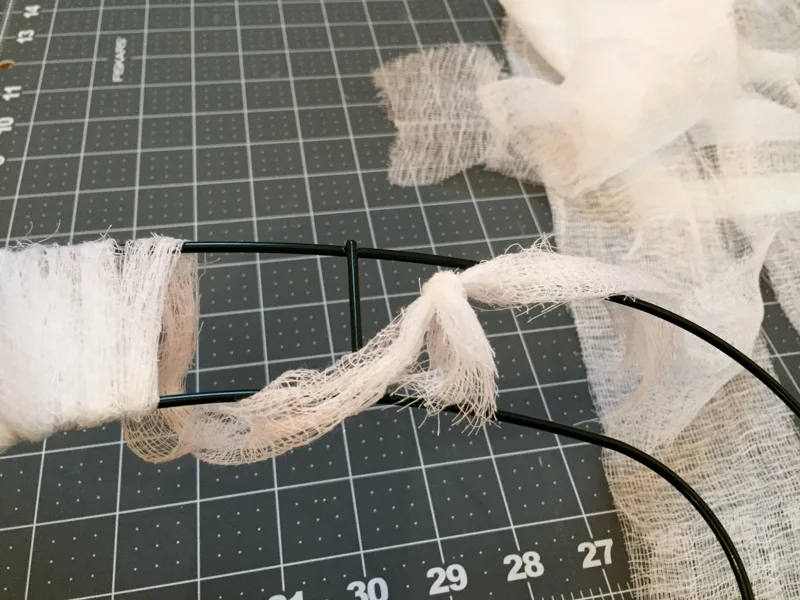 Tip 3: Be gentle on the wire. I actually pulled it so hard that I broke it. Arg. Good thing that it was fixable – I just wrapped the cheesecloth around it over and over again like a real bandage.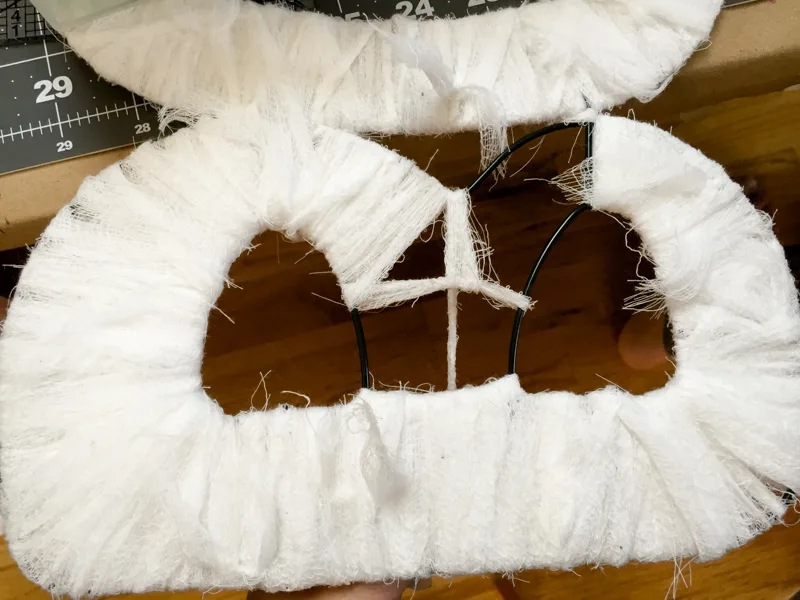 Get the full project tutorial at Jo-Ann. You can get the Boo wire frame in stores only.
—
Like it? Share it!
The nicest way to say you like it is to pin it on pinterest, post a comment, follow Merriment Design on Facebook, twitter, pinterest, Google+, instagram or sign up for monthly emails. Enjoy! 🙂
Copyright stuff: You're more than welcome to use this free project and tutorial for personal use. Contact me for commercial use and etsy sales.