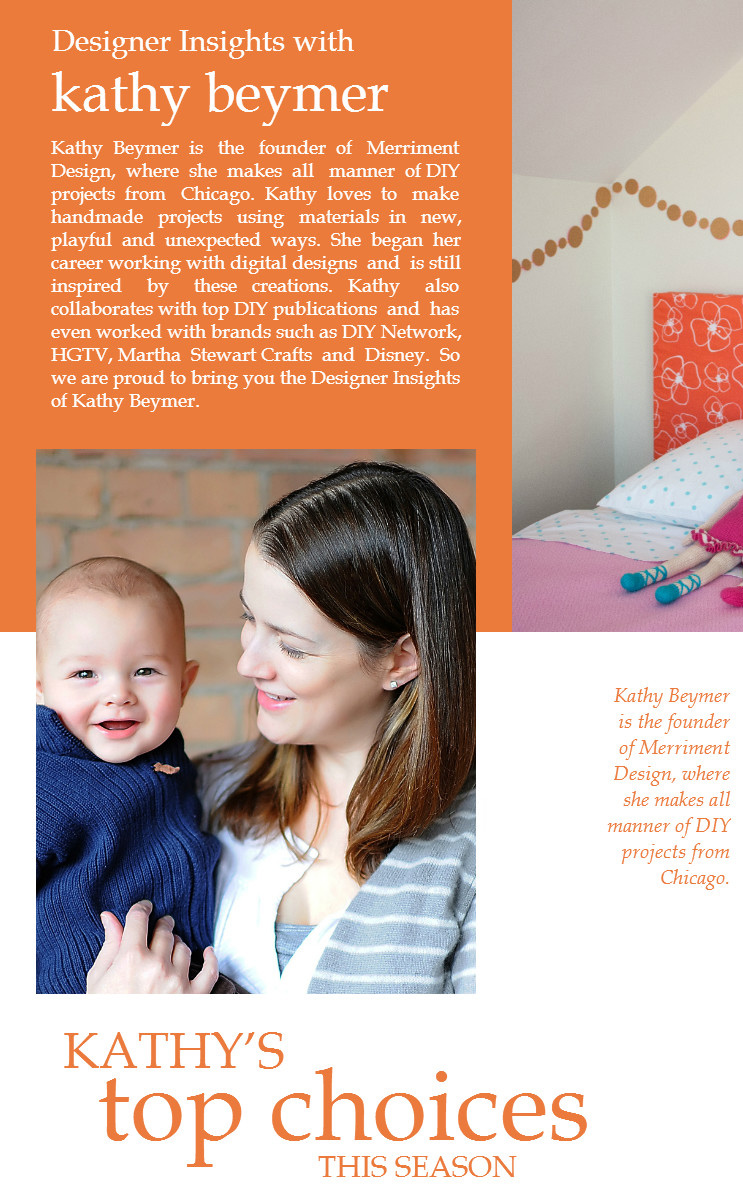 Want to know a little bit more about me? Check out my interview with Terry's Fabrics in its popular Designer Insights series. I'm proud to be included with so many accomplished designers worldwide.

This interview really made me take a step back and think about who I am and what I do. They asked me:
In your own words describe your own unique style and aesthetic?
What starting a new project, what is your creative process?
Out of the creative people you have worked with, who is it that you respect and admire the most?
When looking for inspiration is there a particular thing you do to get inspired?
What has brought you to this point in your career? And what is your advice for people looking to follow in your footsteps?
Whoa, right?? Trying to answer these questions in a concise, coherent way was like having a free session with a career coach. I learned a lot about myself by really sitting down and thinking these things through.
And I got to shine a little sunshine onto creative people that I admire: Heather Crosby from YumUniverse, Mary Maher from Cakegirls, Amy Anderson from Mod Podge Rocks and DIY Candy, Nicole Daksiewicz from Modern Handcraft and Kelly Ventura from Kelly Ventura Designs.
Here it is, below. And you can also see the interview on the Designer Insights section of the Terry's Fabrics website.