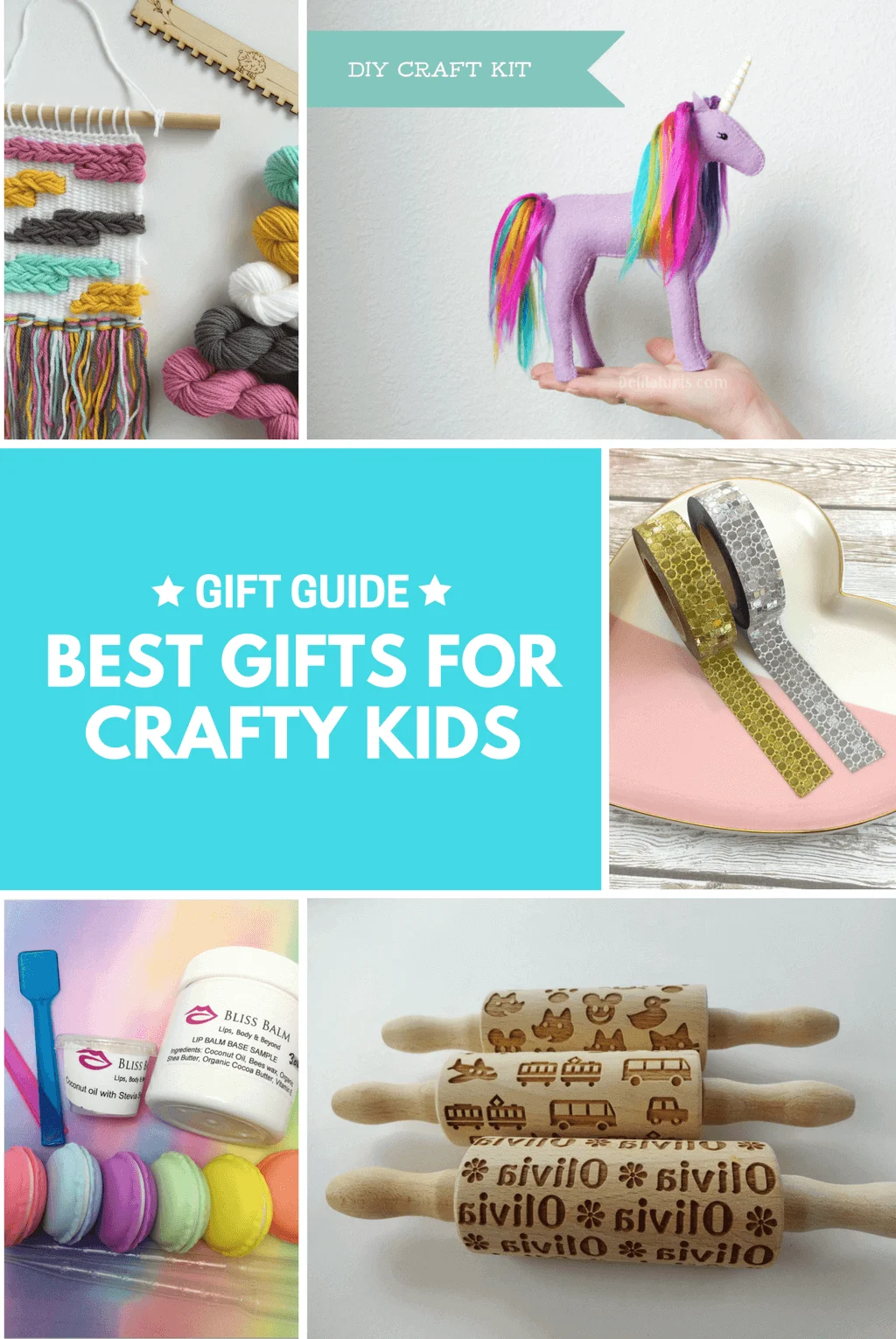 Probably no surprise that I prefer creative kids gift ideas for birthdays and Christmas that spark creativity. Last Christmas, I gave Elise a huge stack of colorful felt and she created these super cute little tiny stuffed animals all by herself without a pattern. For her 7th birthday, I gave Elise a ginger ale making kit. In truth, I spend an unhealthy amount of time looking for creative kids gift ideas.
Our family follows the Four Gift Christmas: Want, Need, Make, Read system of giving Christmas gifts. This means that each child gets four thoughtful and special Christmas gifts: one gift that you Want, one gift that you Need, something to Make and something to Read (NOTE: Many Four Gift Christmases out there use Want, Need, Wear, Read but being who I am, I decided years ago to swap out the Wear with Make). I spend a whole lot of time looking for an extra special gift for the Make gift, so I've spent way more time than I should searching for creative craft gifts that kids can either make (like kids craft kits) and use to make things (like unique and fancy craft supplies and tools).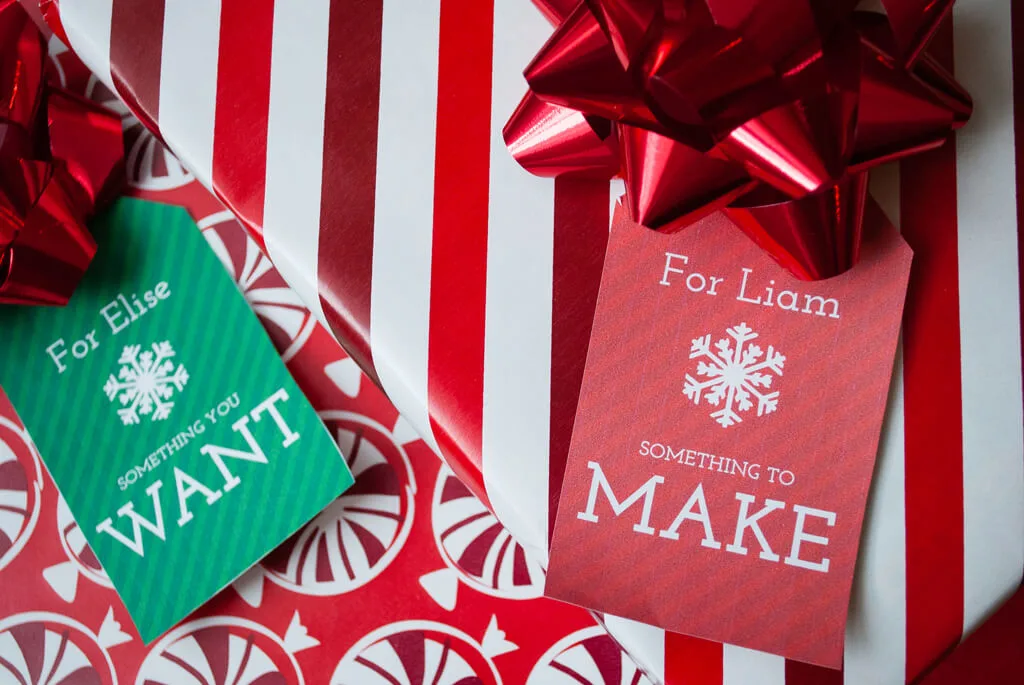 So today I am sharing my creative kids gift ideas and recommendations with you – it's going to save you buckets of time and make you a gift-giving hero. Below are creative and special craft gifts for crafty kids to make and use. These recommendations span ages 5-14 so there's something for everyone.
Tell me in the comments below: Have you found creative kids gift ideas that I should add to the list? ?
This post contains affiliate images and links; all recommendations and opinions are mine. See my affiliate disclosure policy and happy shopping!
++++++
Unicorns are back in a big way! This super cute DIY unicorn craft kit comes with everything a kid would need to make the magical friend: felt, yarn, doll eyes, thread, embroidery thread, chenille wire and toy stuffing. And if you're not into unicorns? There's also a classy DIY fox craft kit.
++++++
Kids love to bake, and you can gift these fun rolling pins that leave patterns in the dough. Kids roll out the dough, cut out shapes using cookie cutters, and bake. Get a set of three kids rolling pins including one with name, or get a single kids personalized rolling pin with name and a Star Wars kids rolling pin.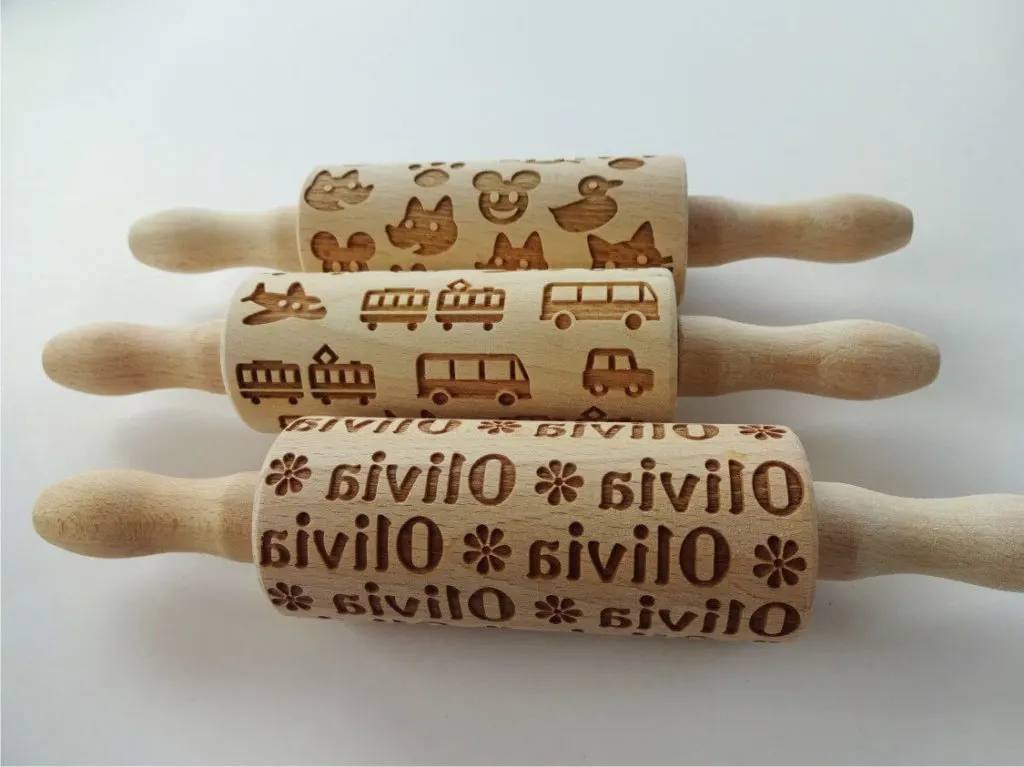 ++++++
My kids go bananas for Washi tape. Next to paper and markers, Washi tape is their #3 most-used craft supplies. And Etsy has lots of unique rolls with special patterns like these sequined silver and gold washi tape and cute animal washi tape and rainbow foil metallic (this last one's sort of jazzy but my kids love it). And donut sprinkles Washi tape? So cute!
++++++
It's a sign of the time that kids these days don't know where things like cheese are made. Let them make their own mozzarella & ricotta DIY cheese and learn first-hand how milk turns into creamy deliciousness. It takes only an hour to make, is gluten-free, non-GMO and vegetarian friendly. And you can use it to make homemade pizza. There are smaller kits like this Mini Farmer's Cheese Kit too.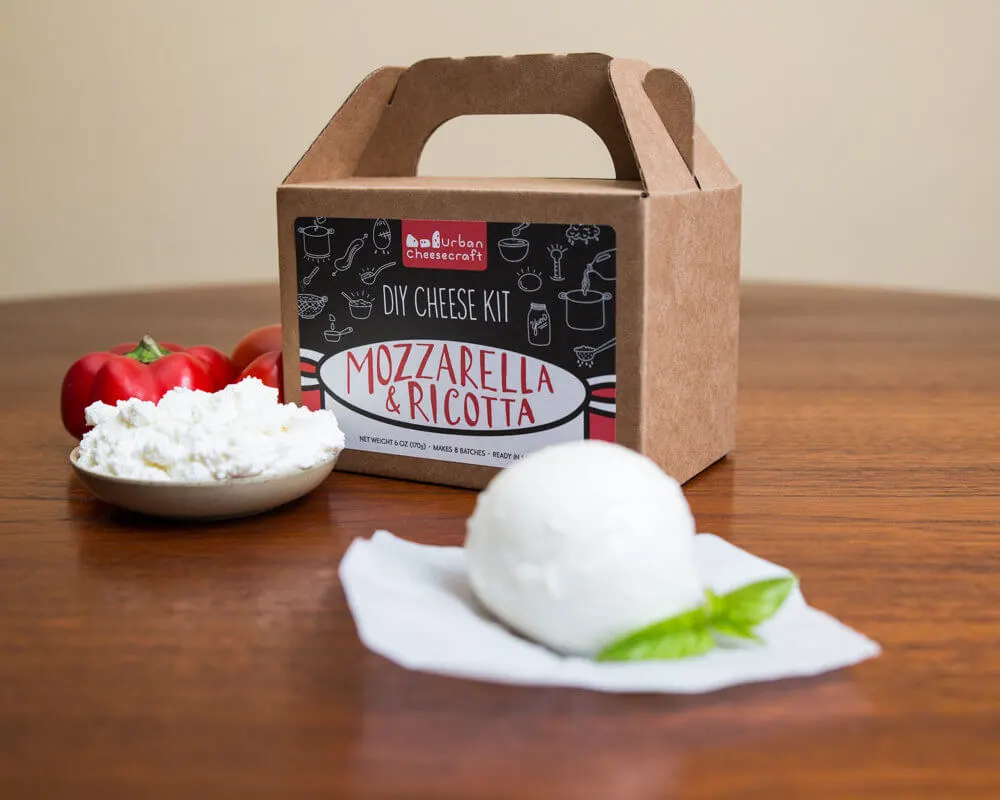 ++++++
There are a lot of DIY lip balm kits out there but this well-priced kit comes with super cute macaron-shaped lip balm containers. The natural ingredients include organic coconut oil, organic shea butter, bees wax, and organic cocoa butter.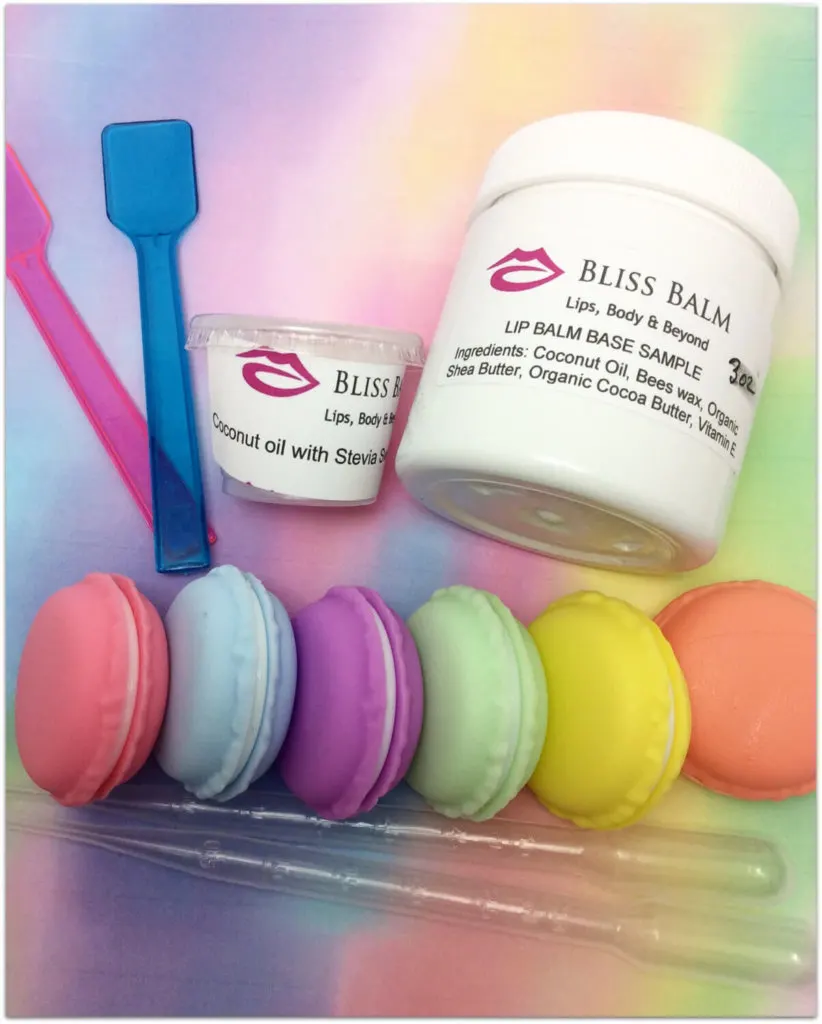 ++++++
Kids like to see their names on things. I like that a personalized name stamp is a useful gift that kids can use for years to make their own birthday cards, thank you notes, label books, and whatnot. There are tons of different patterns and colors available for both boys and girls. I like the paper plane personalized name stamp, and the stars personalized name stamp, and the robot personalized name stamp is pretty cute too. And check out the available colors and fonts for the music name stamp.
++++++
I think that "fancy" craft supplies is a nice treat to get kids that they wouldn't necessarily have access to everyday. And felt is a kid's best friend when it comes to making things. Felt is easy to cut and sew, doesn't ravel, and comes in beautiful colors. Wool felt is fancier than the regular cheaper stuff you can get at Joann, and the Benzie Design etsy shop curates beautiful Wool Felt Color Palettes like this set called Glitter and Glass and my favorite Christmas palette of green, red and yellow.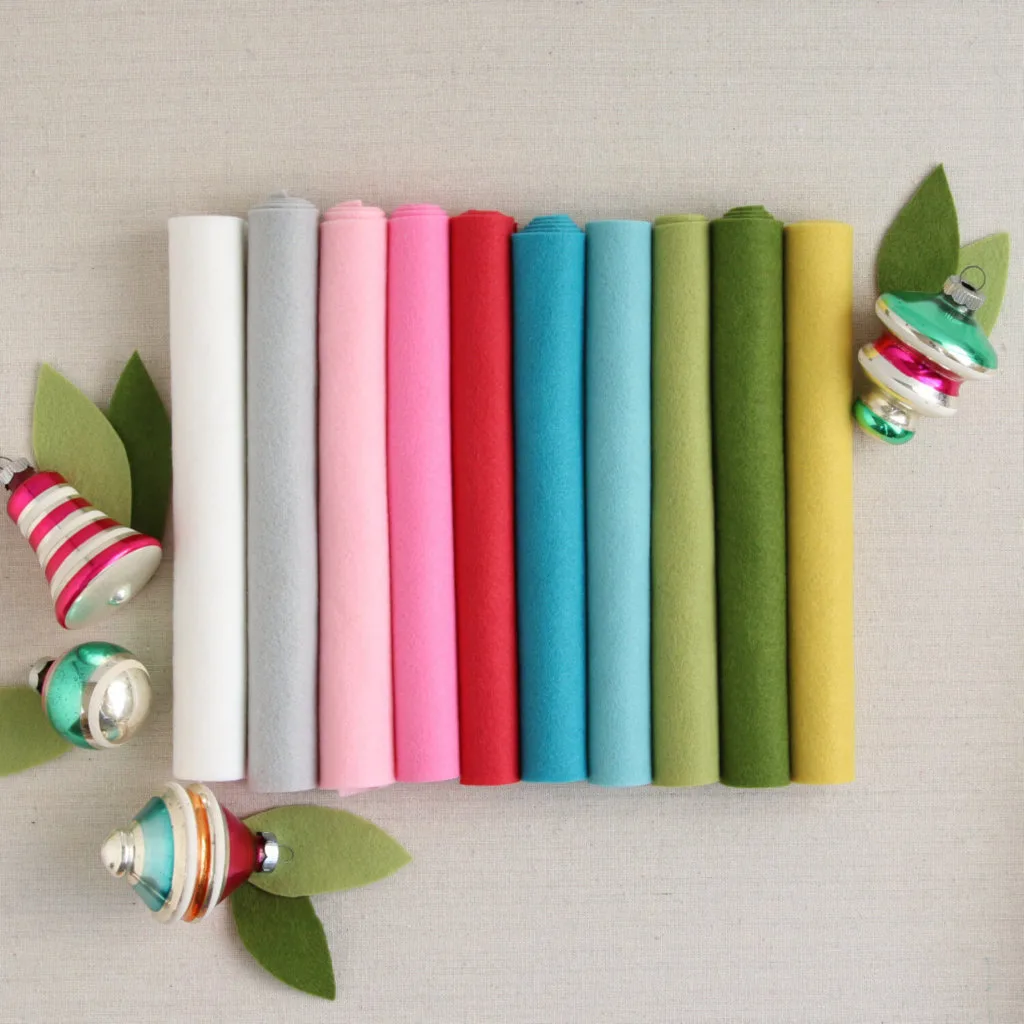 ++++++
Sure, your kids have probably been playing with chalk since they were two but have they tried liquid chalk? Liquid chalk is a whole different ballgame, and a really great gift for both elementary age kids and older. Picture those cool drawings that restaurants make on their chalkboards with the super pretty calligraphy writing. Liquid chalk stays put until you wash it off, which makes it perfect to use on chalkboard fabric (you could sew them a chalkboard pillow to go with it!)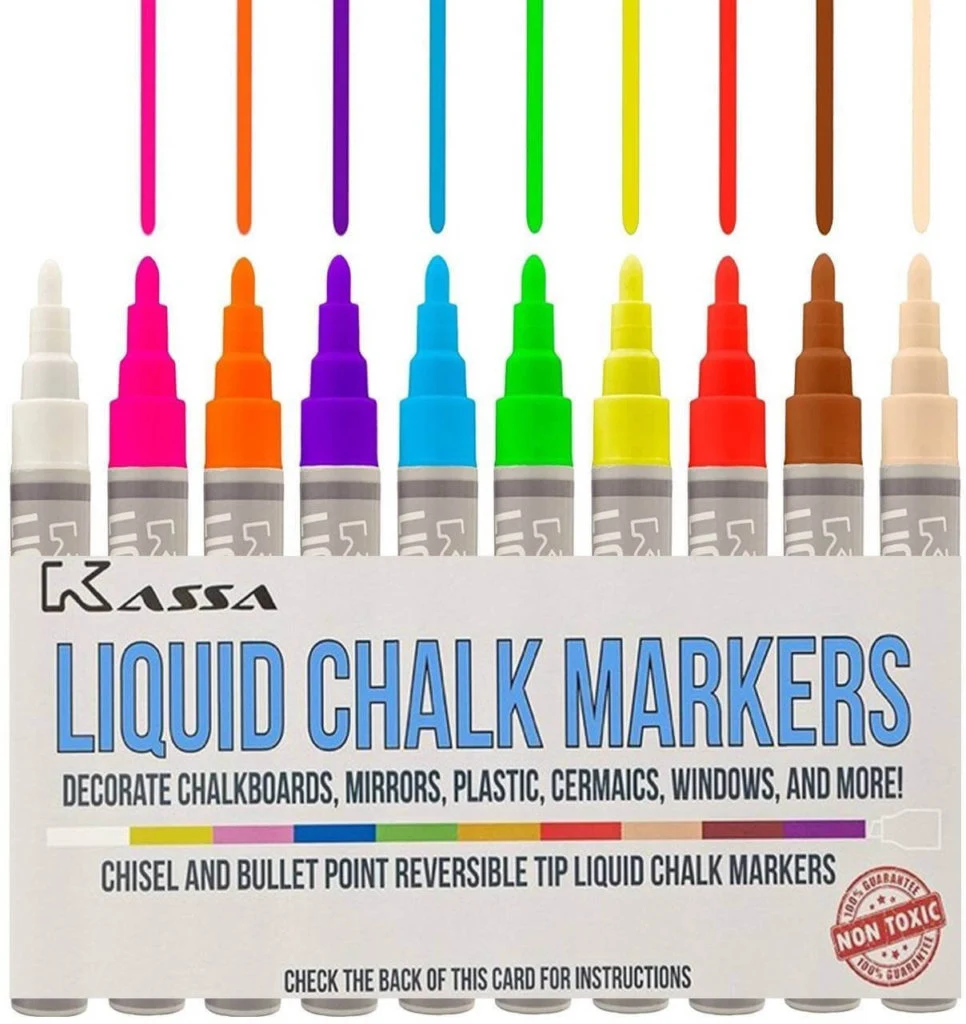 And toss in a custom letter chalkboard while you're at it to decorate.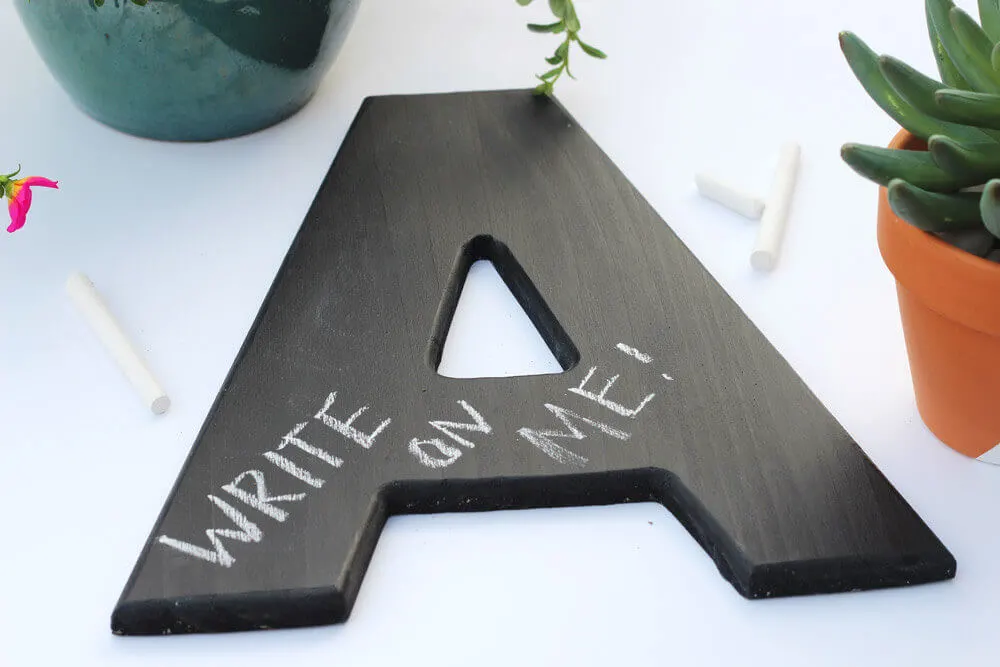 ++++++
Weaving is the new macrame, and this simple and cute beginner weaving kit includes a pop out loom, tools, instructions, dowels, and yarn in your choice of color to create your own mini tapestry.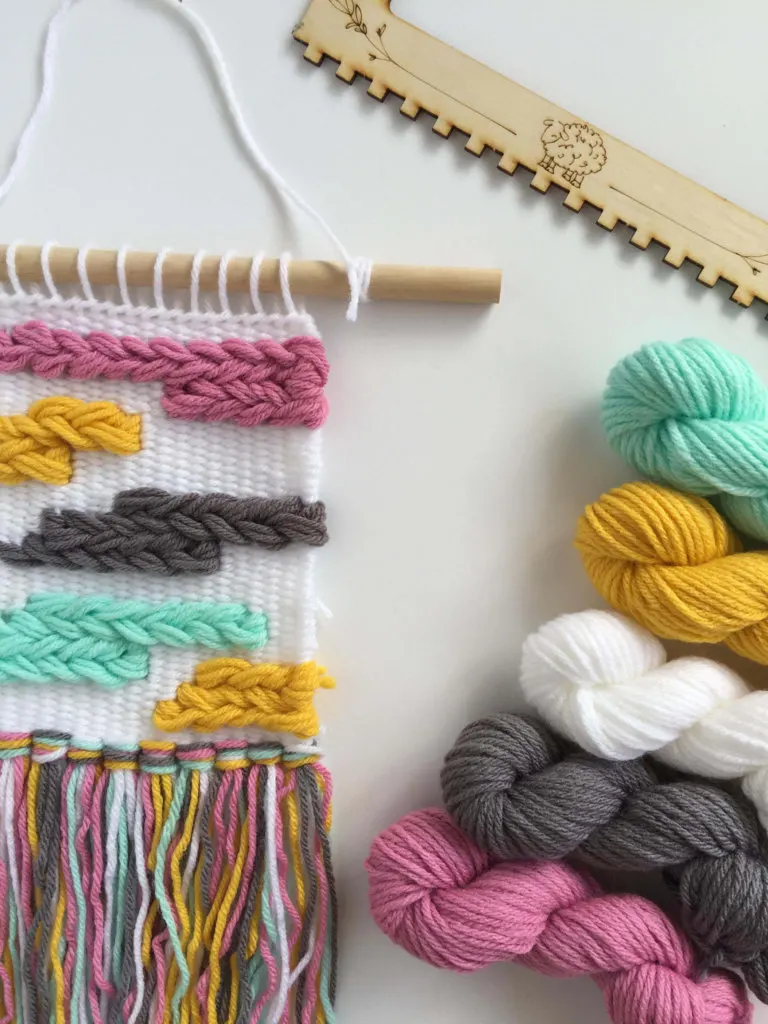 ++++++
This paper gingerbread dollhouse looks sweet! It's a instant download printable doll house kit, so makes for a good last-minute gift that lets you skip the sugar that you don't really want them to eat anyway.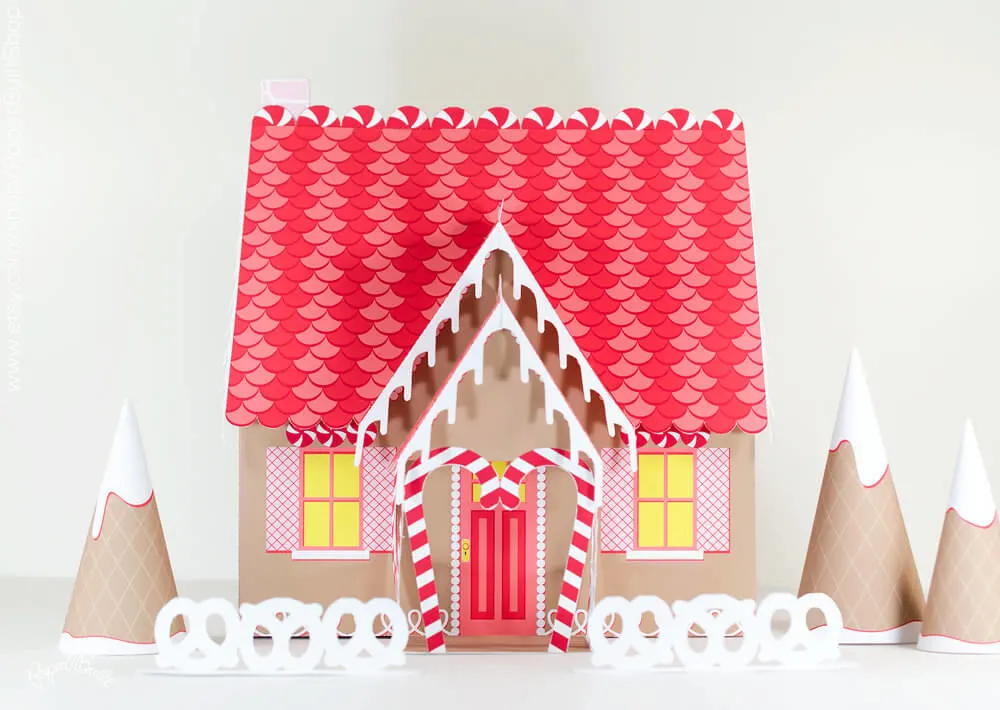 ++++++
And be sure to see my printable personalized Christmas mittens for super cute gift tags for your whole list.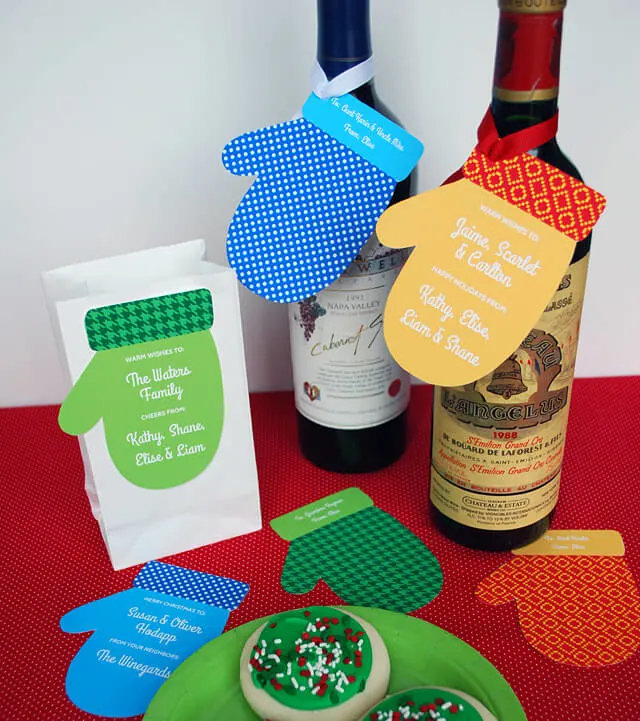 ++++++
Want to win this beautiful set of 9″x12″ wool felt from the Benzie Design etsy shop?
Follow the instructions below. This giveaway is open to US and Canadian readers. Good luck!
Tell me in the comments below: Have you found creative kids gift ideas that I should add to the list? ?